The BMW i4 is an all-electric sedan with good handling, speed, and a posh cabin. It is one of those EVs that most drivers would love to drive. It comes with a single motor rear-drive eDrive40, which makes 335 horsepower.
Its battery has an impressive EPA rating of 300 miles (check our list here of electric cars with long range).
Still, the BMW i4 is no perfect car. Our research has found that it has a few problems that you should know. This article will highlight some of them.
But first, let's clear this right up.
Is the BMW i4 a reliable car?
The BMW i4 is a reliable electric car, especially if you take good care of it. This EV is reasonably decent and offers a long driving range that other sedans in its segment don't offer. The 2022 BMW i4 ranks number 7 among Luxury Electric Cars.
It has a news score of 8.4 out of 10, based on our evaluation of 9 pieces of research and data.
The BMW i4 offers the style of the 4 series. On the other hand, it also shares the same components of the same technology as the i3 and ix.
Let's look at some problems with the BMW i4.
1. The BMW i4 has no battery crash pads
The first problem you should expect from a BMW i4 is that it has no battery crash pads. Battery crash pads are very vital for any EV. Hence, we recommend that you should rectify this problem immediately.
If your EV lacks a battery crash pad, you and your passengers might be at significant risk.
In Europe, BMW had to recall the BMW i4 because it had no battery crash pads.
In a statement, the European Commission Safety Gate addressed the lack of crash pads for the battery on i4s.
The commission said the missing hardware poses a real threat to drivers and passengers.
Causes
If the BMW i4 is involved in a severe side crash, the risk of a short circuit may increase substantially. In a worst-case scenario, your vehicle may catch fire and ultimately injure you. That said, it is unclear how many BMW i4 are potentially affected by this issue.
Solution:
We recommend that when you buy a new BMW i4, you check if it has battery crash pads. If it doesn't have crash pads, request it from your dealer.
If you are unsure what battery crash pads look like, ask the technician at the dealer to help.
However, if it so happens that you happen to have driven off with your i4 without checking battery crash pads, take it back to your nearest car dealer immediately.
2. The infotainment system is not user-friendly
The iDrive 7 infotainment system comes with every BMW i4. It houses critical internal features you will need to operate your car. Not only does this system allow you to connect to your phone, but it allows you to access certain driver-assist features.
Unfortunately, most car owners of the BMW i4 don't find the Drive 7 infotainment system user-friendly.
One driver found the infotainment system to be overly complex. For instance, the driver couldn't use the system to navigate climate control, connect the phone, or even play music.
Another driver complained that climate control is somewhat outdated. According to the driver, the temperature should be adjusted from the main menu, not a button.
What do you find?
The BMW Connected Drive comes with all digital services that intelligently connect your BMW i4 with the outside world. Besides telematics services, BMW offers driver assistance features, smartphone connections, entertainment, and traffic services.
Your car will have an active SIM card.
You will get a BMW ID.
You can add your vehicle to your BMW ID.
Cause:
Complex infotainment can put you and your passenger's life at risk. As a driver, you don't have to take your eyes off the road for a prolonged period to figure out how to use a screen.
If that happens, you may crash into other cars and injure yourself.
AAA warns that many drivers have been involved in accidents because they had to take their eyes off the road to fiddle with an infotainment system.
Solution:
Take your time to figure out how to use the infotainment system of the BMW i4. BMW has plenty of videos like this one on how to use the infotainment system of the BMW i4 that you can watch.
Alternatively, you can also read an informational guide like this one.
Consider downloading the BMW app on your mobile phone to make it easy for you to use all the services that BMW offers. With the app, you can do a couple of things.
For instance, you can send the destination to your BMW in advance and plan your trips.
3. Transmission problem
A few drivers also reported transmission problems with the BMW i4. Transmission is one of the crucial parts of your vehicle, and if it doesn't function well.
It will affect a lot of things in your car.
A transmission should translate the correct amount of power for your desired amount of speed.
Signs
BMW i4 transmission problems can present the following issues:
Your i4 will have shifting delays,
Your BMW i4 will jump or grind during acceleration.
You may begin to rattle when you reach top speed.
You may hear your car making whistling noises.
You may smell a strange burning smell coming from beneath the hood.
The battery range may also decrease drastically.
You might feel that your BMW i4 is no longer drivable.
Solution:
We recommend that you don't ignore BMW i4 transmission issues. If you suspect that your car has transmission issues, book it for service immediately.
BMW recommends that drivers check their transmission regularly for wear and tear.
You should also change transmission fluid at certain intervals and use only BMW-approved transmission fluid.
4. Lack of charging stations
Another problem you should expect with the BMW i4s is the lack of good charging infrastructure.
While this problem doesn't affect the car directly, it will impact how you use the BMW i4. For example, when you go on a road with your i4, you'll have to replenish power from time to time.
So if you struggle to locate public charging stations, there is a good chance that your i4 may run out of power.
Before you know it, you will be left stranded by the side of the road.
This is a pretty broad and serious problem that we also cover in our article about typical problems with electric cars.
Currently, private parties are responsible for building charging infrastructure for EVs. So BMW has no control or a say over how many public charging stations they should develop.
Besides, if the development of public charging doesn't turn in any profit, businesses might decide to roll out a few charging stations.
Solution
BMW published this blog to address the lack of proper charging infrastructure issue. BMW acknowledged the problem and promised to resolve the issue.
According to BMW, charging infrastructure is failing to keep pace with EV sales. BMW said there is a need for rapid infrastructure expansion, especially in densely populated areas.
Public charging stations for the BMW i4 are spread too thin if you live in Europe or anywhere.
You need to plan your long trips, so your car doesn't run out of power.
5. The brakes problem
When you drive your BMW i4, you should avoid riding your brakes. Riding your brakes is when you press your foot slightly on the brake pedal. According to experts, this may lead to transmission problems for your i4.
Solution
Avoid riding on your brakes, and pay attention to how often you apply your brakes. BMW recommends using the engine braking system when you are at the traffic lights.
6. Towing limitations
Like any other sedan car, the BMW has limited towing capabilities. It can tow up to 2205 pounds, so you should always think twice before you tow another vehicle.
We have a list of electric cars that tow really well.
When you try to tow a heavy vehicle, that may cause issues with your transmission because your BMW i4 can handle the load.
Solution
Before you tow anything, always ensure that you know the weight you will be towing.
If unsure, check your owner's manual to see if your i4 comes with a towing setup and can handle the weight.
7. Squeaking noise from the steering
Because the i4 shares many components with the i3, over time, you should expect it has the same problems the i3 has. One of those problems is a squeaking noise from the steering while you try to turn the steering wheel.
Cause
The squeaking noise comes from the steering spindle, mainly when the wheel turns. The cause of this noise is the plastic bearing of the steering spindle sleeve. If you don't lubricate the bearing adequately, it will likely make this noise.
Solutions: 
Always make sure that you lubricate your steering. When you take your BMW i4 for service, always ask the technician to check the lubrication oil levels.
Follow these easy steps to lubricate your steering:
To lubricate the plastic bearing on your own, follow these steps –
First, detach the front luggage compartment of the steering.
Next up, lubricate the plastic ring of the sleeve. You will find this on the steering shaft.
Use only BMW-approved universal plastic lubricant for this purpose.
Turn the steering left and right gently. This process will help to distribute the lubrication of your steering.
Repeat this process, and lubricate the steering spindle's under-dash part.
8. Slow Charging
Most car owners of all BMW electric cars report the slow charging problem. In most cases, this will happen if you haven't set the charging rate to the maximum. But sometimes it could be because of the charging unit that you are using.
Therefore, ensure to check the setting for the suitable cable.
Solution
We recommend you check the setting for the 'AC rapid charging cable' and the 'Standard charging cable.' Then, check if the 7kW charging rate is not slow.
If it is, check the settings.
If your charger is faulty, we recommend that you order a new one from BMW. You can also get portable chargers for your EV.
Final Thoughts
Should you buy a 2022 BMW i4? Absolutely! The BMW i4 is one of the best electrical cars on the market. Not only is the BMW offers good handling on the road, but it comes with many features that will keep you and your passengers safe and comfortable on the road.
To ensure that the BMW i4 is always in good condition, you should try servicing it.
In most cases, the BMW i4 will offer many warnings before your battery dies completely. So we advise that you do the following:
Always check your speedometer. Most EVs will flash a red to warn you that your battery is about to run out.
As your battery keeps running low, your EV will suggest charging points. Visit one of them and charge your battery.
If your battery is dead, there is still an option to service it. The individual cells of your battery can be replaced with new ones. But after a few years, you may need to replace your battery with a new one.
Check also: Problems for every BMW model
Was this article helpful?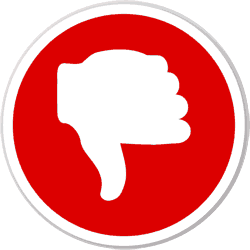 Did you find wrong information or was something missing?
We would love to hear your thoughts! (PS: We read ALL feedback)
ⓘ  The information in this article is based on data from National Highway Traffic Safety Administration (NHTSA) recall reports, consumer complaints submitted to the NHTSA, reliability ratings from J.D. Power, auto review and rating sites such as Edmunds, specialist forums, etc. We analyzed this data to provide insights into the best and worst years for these vehicle models.
---