We've looked at electric cars you can tow – and now it's time to look at some of the EVs that tow well.
Electric cars are becoming increasingly more popular as America is trying to go more eco-friendly. However, those who want to tow with their vehicle may be a bit apprehensive to purchase one due to a lack of towing capacity.
However, there are several that have a high towing capacity.
Top Electric Vehicles for Towing
These are some of the top-ranking electrical vehicles for towing capacity.
Check also: 9 popular electric pickups with high range.
1. Hyundai Tucson
The 2022 Hyundai Tucson is a hybrid, meaning you may either use it as gas-powered or battery. It classifies as an SUV, and Hyundai designed it with a modern appearance in mind on both the inside and out.
The electric motor has 90 horsepower at 2,100 to 3,300.
You may choose between either the SEL or the Limited trim. Both receive 37 combined EPA. The SEL is $32,350⁠, and the Limited is $38,050⁠.
The SEL comes with a Bluelink Connected Car System and Blind-Spot Collision Avoidance Assist. On the other hand, the Limited has Remote Smart Parking Assist and Blind-Spot View Monitor.
Both trims come with a 1.6-liter, Inline 4-cylinder engine with 180 horsepower and 195 RPMs of torque.
With the hybrid system, it was 226.0 horsepower.
And now what you've been waiting for — the towing capacity. Either trim comes standard with the ability to tow 1,650 pounds without trailer brakes or 2,000 pounds with trailer brakes.
The car is not without problems, though. Check our list of common problems with the Hyundai Tucson.
2. Kia EV6
The 2022 EV6 by Kia is an all-electric vehicle. It's a five-passenger crossover and usually sells for a minimum of $40,900. It has 310 miles of EPA in the all-electric range, and it has the ability to charge up to 80 percent in 18 minutes.
It comes with a variety of high-tech feature options including the following:
Blind-spot view monitor
Auto emergency braking
Blind-spot collision avoidance
Surround view monitor
Semi-autonomous driving technology
It comes with remote park assist to allow you to fit into even the tightest spots safely and effortlessly.
This particular all-electric vehicle produces 446 lb-ft of torque and can accelerate from zero to 60 miles per hour in a matter of 4.6 seconds.
Plus, this vehicle comes standard with rear-wheel drive, but you may opt for the e-AWD feature that handles better in undesirable weather conditions and rough terrain.
Whether you're towing a lightweight boat, quad, or small camper, this electric vehicle makes it possible. In fact, you can tow multiple quads with its 2,300-pound towing capacity.
Read also: Can a trailer drain your car battery?
3. Kia Sorento PHEV
The 2022 Kia Sorento Plug-in Hydrid has the most turbocharged engine in its class. It has a 4-cylinder, 1.6-liter, turbocharged, full-parallel hybrid system with 195 lb.-ft of torque.
This SUV gets an EPA-estimated 79 miles per gallon. It comes standard with a six-speed automatic transmission.
This particular model has third-row seating and can seat up to seven passengers comfortably.
Moreover, it comes with various features to make driving more safe and convenient, including the following:
Auto emergency braking technology with pedestrian detection
Rear-occupant alert
Driver attention warning
Lane-keeping assist
It also comes with various convenience features, such as the following:
Six USB chargers
Remote keyless entry
Hands-free Bluetooth technology
For those who plan to tow with their Sorento, this one has a towing capacity of up to 2,000 pounds.
For everything offered, the starting price of this vehicle is $45,190.
Check also our guide to choosing a trailer that can haul a car.
4. Polestar 2
The 2022 Polestar 2 gives drivers the best of both worlds. It combines the size of a sedan with the height of a crossover, giving drivers a more comfortable ride and making it easy to maneuver for most drivers. Its styling is that of a hatchback.
It's a fully electric model.
You can purchase this vehicle with either one or two motors. Its estimated driving range is 270 miles with a single motor, while the dual-motor range is 233 to 249 miles.
You'll get better fuel economy in all categories with the dual-motor option.
With one electric motor, it has 243 lb-ft of torque and 231 horsepower. When it has two motors, it has 408 horsepower along with 487 lb-ft of torque.
Besides its powerful engine and comfortable design, the vehicle also comes with a range of special features, including an intuitive infotainment system, four USB ports, and satellite radio.
It has adaptive cruise control, emergency braking with pedestrian detection, and blind-spot monitoring, enhancing your safety and others on the road as well.
The Polestar has a towing capacity of up to 2,000 pounds, making it ideal to tote around quads, dirt bikes, or a small camper.
Without trailer brakes, it's towing capacity is 1,650.
5. Volkswagen ID.4
The price you can expect to pay for this vehicle depends on the number of motors. For example, the starting price for a Volkswagen ID.4 with only one motor is $41,230.
The beginning price of one with two motors is $49,410.
The 2022 Volkswagen ID.4 is slightly smaller than a standard SUV of its type, but don't let that fool you. This vehicle has a spacious interior. It can seat five adults comfortably and still offer ample room for storage.
Impressively, this vehicle has an EPA estimated range of 275 miles. Volkswagen estimates its charging time at about 70 miles in around 10 minutes.
A full charge takes between 7.5 and 11.5 hours.
The aesthetics of this vehicle on the outside are what you'd expect from Volkswagen. Plus, it has a number of safety features like emergency assist, lane assist, and rear-traffic alert.
It has a towing capacity of up to 3,500 pounds, making it one of the electric all-start for tugging around toys.
6. Audi E-TRON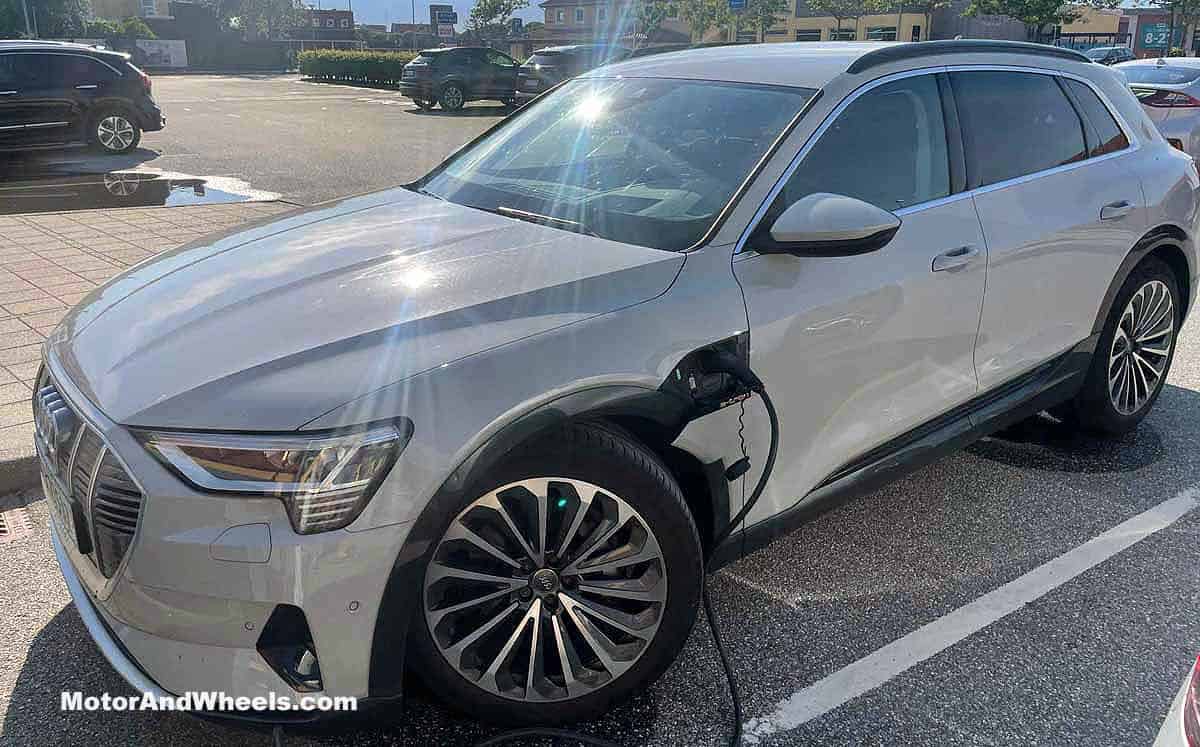 The 2022 Audi E-TRON gives you the benefit of luxury with the eco-friendliness of an electric vehicle. This SUV is spacious enough for extended trips but can easily be your everyday driver.
THE EPA estimated range for this vehicle is 222 miles, and the National Highway Traffic Safety Administration (NHTSA) gives it five stars for its overall safety rating.
With Boost Engaged, it has 402 horsepower and 490 lb-ft of torque. The Boost Engaged also allows it to go from zero to 60 in 5.5 seconds. It can reach up to 124 mph.
In terms of its towing capacity, it can lug an available 4,000 pounds.
The price of this elaborate electric vehicle will cost you at least $65,900 before adding any of the extras.
7. Jeep Grand Cherokee 4xe
When you think about hauling and off-roading Cherokees often come to mind. And even this electric version has what you expect from a Jeep.
This particular model is a hybrid and is ranked as the most eco-friendly vehicle in its class for the 2022 version. We should mention if you plan on taking this vehicle off-roading and possibly in water, you won't have to worry about damaging the battery. You can drive in up to 24 inches of water with it due to the battery's water sealing.
While it's sophisticated yet rugged, what it has under the hood is also quite powerful. In fact, this automobile has a 375-horsepower engine and 470 lb-ft of torque.
Its EPA estimated mileage range is 56 miles.
You may drive it in any of its three modes: hybrid, electric, or e-save. With the e-save mode, you save energy for use later.
Instead, in this mode, the 2.0-liter engine goes to work to save the battery's energy. We should note that it has a 470-mile combined driving range.
If you're looking to carry large loads, this might be the electric vehicle for you. It has the capability of towing up to a whopping 4,000 pounds.
You can expect to pay at least $58,095 for this vehicle before opting for any optional features.
8. Tesla Model Y
What type of electric car list wouldn't include at least one Tesla, considering how this manufacturer has become synonymous with electric vehicles?
This particular vehicle is a small SUV. It has a roomy interior and laminated rear windows to drown out the noise. It can tow up to 3,500 pounds.
The Tesla Model X is also great for towing. You can see here how much each Tesla model can tow.
This Tesla comes standard with touchscreen climate control, ensuring that the driver and passengers ride in comfort and easily.
In addition, you can control a majority of the special features using voice commands, including opening your glove box. It also comes standard with a semi-automonous driver feature.
If you're comparing your options based on EPA, this automobile tends to get 122 miles combined EPA and will use 27 kWh of electricity going 100 miles.
You can expect to pay a minimum of between $65,990 and $69,990 for this vehicle.
Additional Aspects
First and foremost, not only can various electric trucks and SUVs tow, but many electric cars have this option as well.
Therefore, you don't have to sacrifice the compact size of a car for a larger vehicle just to tow.
You probably are already aware that you use more gas to tow because the engine has to work harder. This same concept applies to electric vehicles as well. Towing stresses the engine more.
With an electric vehicle, this means you may need to charge the battery more frequently if you're towing regularly. It also means that you need to keep this in mind when planning trips when you're hauling a trailer.
Consider the number of passengers
You also need to consider how many passengers you're carrying and their weights along with whatever it is you're towing.
The extra weight in the cabin also stresses the engine.
The engine also works harder when you're going uphill, the same as with a gas-powered vehicle. Therefore, you'll use even more energy when going up a hill.
We'd like to note that Tesla wasn't the first one to create an electric vehicle.
It was General Motors that produced the first mass-produced electric vehicle in the modern world, with Toyota being a fierce competitor, though electric vehicle technology dates back to the late 1800s.
Ultimately, this means you don't have to choose Tesla if you're looking for a high-quality electric vehicle, one with advanced technology, or one with an extensive track record.
Final Thoughts
You don't have to choose between protecting the environment from the harmful emissions of gas.
These are merely some of the makes and models of electric vehicles that can be used to tow and at high capacities. 
Sources
https://www.caranddriver.com/polestar/polestar-2-2022
https://www.energy.gov/articles/history-electric-car
https://www.edmunds.com/tesla/model-y/
Was this article helpful?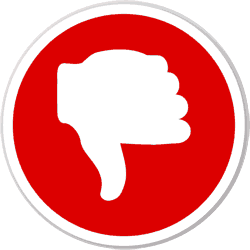 Did you find wrong information or was something missing?
We would love to hear your thoughts! (PS: We read ALL feedback)