We've looked at affordable electric cars with a high range, but let's also reveal some of the electric cars with the lowest driving range.
Most electric cars (EVs) today come with an average shortest range. Still, there are cost-effective EVs with the shortest driving range that you can buy.
Don't fret it if you're unsure which are those. We've researched to compile this list of affordable EVs with the shortest range.
But first, let's clear this right up.
Is the driving range in EVs crucial?
Yes! The driving range of an EV should one of the first things that you should check.
Whether you'll make it to the next charging station depends on the driving range of your battery. Besides, most drivers would prefer EVs with a long driving range. But that doesn't mean you can't slog through traffic with the shortest-range EV.
We expect future EVs to offer a better range than now, though. General Motors reports that lithium-metal will offer greater energy than today's batteries.
Future cars are likely to offer up to a 500-mile range, which is good for long trips.
Until then, we have to enjoy EVs with the shortest range.
Let's look at some affordable EVs with a short-range.
1. Mini Cooper SE
The Mini Cooper SE is an affordable EV with a fun driving experience and excellent driver-assist features.
It comes with an electric motor that produces 181 horsepower and 199 lb-ft of torque. The Cooper SE can accelerate from zero to 60 mph in 6.9 seconds and reach a top speed of 93 mph.
However, when you fully charge the Cooper SE battery, it will travel for only 110 miles, which is pretty low.
Interior
The cabin looks like any other gas-powered Mini Cooper. Slick and immaculate. You get high-quality materials, driver-assist features, and modest space.
Battery
It has a 32.6-kWh battery that you can charge to 80 percent in 35 minutes.
Price
It starts at $30,750. The mid-trim will cost you only $34,750.
2. Nissan Leaf
The Nissan Leaf is one of the affordable EVs with the shortest range. The Leaf offers at least 150 miles of range.
It is the least expensive EV on the entire market, starting at just $27,400.
When you fully charge the Leaf it can go 150 miles on a charge. Interestingly, this range is more than the Mini Cooper SE.
The Leaf has a standard 120-V charging cable, which allows you to temporarily plug into a standard 120-V outlet for a Level 1 charge. The problem with the Leaf is that it is sluggish. It can accelerate from 0 to 60 in 7.9 seconds.
Of course – this won't be an issue if you don't love speed.
Interior
Inside, the Nissan Leaf featured comfy La-Z-Boy seats. There is also enough space at the rear. Fold your rear seats. You'll get up to 30 cu-ft of rear cargo space. You also get decent driver-assist features.
Battery
Nissan Leaf models come in two battery capacity options: a 40 or 62 kWh. Remember, the battery size will depend on the trim level you choose.
Price
The Nissan Leaf is affordable. Expect to pay $27,400 for the base S trim. The mid-S Plus trim costs $32,400, whereas the top 9f the range will cost you $37,400.30.
3. Mitsubishi Outlander PHEV
Another affordable hybrid electric car with a short-range is the Outlander. Although it is not a fancy car, it is still a decent car to drive.
When you fully charge it you can only travel 150 miles. The Outlander also has two-way charging to power.
The Outlander PHEV blends electrification and Super All-Wheel Control (S-AWC)1 all-wheel-drive system while at the same time raising the bar with cutting-edge technologies.
Mitsubishi Motors Corporation announced that the Outlander PHEV could supply electrical power to homes using a V2H*1 system*2 in addition to being charged from a domestic outlet.
Interior
Inside, you will find an 8-Way Power-Adjustable front seat, 60/40 Rear Seat Folding Function with Recline Adjustments, and more.
Battery
The new Mitsubishi Outlander PHEV has a 20 kWh battery, which can travel for 54 miles.
Price
The Mitsubishi Outlander starts at $37,940.
4. Polestar 2
Then you'll find a Polestar 2. I won't blame you if you don't know the Polestar 2, most people don't know this EV.
This is an EV from Volvo that that head to head with some of the best electric cars in the market. Is it a good car? Probably yes. Still, Polestar 2 offers an average short driving range.
A fully-charged battery of the Polestar 2 offers a range of about 245 miles.
The Polestar 2 offers highly intuitive Adaptive Cruise Control and other cutting-edge driver-assist features.
Outside, Polestar doesn't look appealing. And it doesn't go as fast as its rivals do. Otherwise, this is an excellent EV. Volvo has to improve those two areas.
Let's have a peek inside.
Interior
Open the door, and you'll find a sleek cabin. There are no surprises there. Volvo always pulls out all the stops to offer a cozy interior.
The upholstery is supportive and comfortable. All materials are super quality.
Battery
The Polestar 2 offers a 78 kWh battery. Usually, a Tesla Model would come with a 60 kWh battery.
Cost
The Polestar 2 starts at $45,900, this is still a reasonable price if you consider all the features.
5. Kona EV
Another reasonably priced EV with a short driving range is the EV. This electric car will wow you with its sporty design. On the road, the Kona EV will take you by surprise with its agile performance.
It has an electric motor that generates 201 horsepower and 291 lb-ft of torque.
The Kona EV can sprint from zero to 60 mph in 6.4 seconds, which is 0.2 seconds quicker than the gasoline-powered car.
Interior
Inside, the Kona EV offers a stylish cabin with all quality materials and driver-assist features. Cloth upholstery and heated front seats come standard.
Battery
The Kona EV is powered by a 64 kWh Lithium-ion Polymer battery that propels it to travel for 258 miles.
Price
The 2021 Kona EV starts at shockingly low prices. The Kona EV SEL base trim will cost you $38,575, the
Limited mid-range trim is only $43,185, the top of the range. The ultimate trim is $46,785.
Final Thoughts
Drive range is one of the critical factors that every driver considers when buying an EV. But there are times when you'll want to consider price, too. So if the price is good, but the driving range is short, we don't see why you shouldn't buy an EV.
That said, if your car offers a short drive range, you should always ensure that you fully charge your battery. Otherwise, you might find yourself stranded on the side of the road.
Lastly, make sure that you take good care of your battery.
Avoid parking your EV in direct sunlight.
First, you avoid overcharging your battery. The battery of your EV is likely to degrade faster, mainly if you recharge it more frequently.
Don't expose your battery to extreme temperatures. Parking your EV in a spot that exposes your car to direct sun will degrade your battery's quality. Besides, when you expose your EV to the heat, it will slowly drain your battery.
Charge the battery of your EV properly. And by this, we mean keeping your battery's state from zero to 80%. If you charge too low or extremely high, it will reduce the lifespan significantly.
Experts recommend keeping your battery charged between 20% and 80% of the onscreen capacity.
Use a timer when charging. After charging, allow your battery to cool down. This will minimize battery use when the cell's voltage is still high. Wait at least 30 to 60 minutes before driving your EV
Use the recondition mode. Most EVs have a preconditioning mode that allows you to heat or cool the cabin remotely.
Was this article helpful?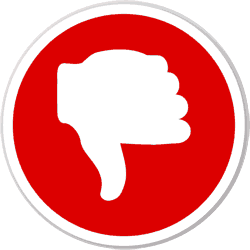 Did you find wrong information or was something missing?
We would love to hear your thoughts! (PS: We read ALL feedback)