We are now using EVs to power our homes. And EVs seem to be more efficient than other power generators.
Even though you can power any electric car at home, not all EVs can power your home. But, there are certain EVs that you can use to power your home.
Those EVs support what is known as bi-directional charging to a home. If you are unsure what that is, don't fret. We've compiled this guide to explain it.
We also highlight features of EVs that come with bi-directional charging.
But Let's clear this right up:
What is Bi-directional charging?
Bidirectional charging refers to two-way charging. For instance, when power flows from an EV to a house.
Bidirectional charging and V2G allow you to upgrade and make a building's energy management system smart. You can do this even without rebuilding your house from scratch.
Bidirectional charging has a way of increasing localized renewables.
This way, you'll avoid spending money on electricity costs. Though you might need to rewire your house to power your electric car.
All you need is a bidirectional charger. These chargers are readily available from retail shops. But, you need to ensure that your car is compatible with V2H.
There are few EVs with bi-directional charging, which means power can flow in and out of their batteries.
For example, the Nissan Leaf is one of the EVs with bi-directional charging.
Meanwhile, Ford Lightning has a requisite component that enables bi-directional charging work in a house.
Despite all those advantages, a key concern for some experts is the impact of bi-directional charging on battery degradation.
This study found that bidirectional batteries can degrade lithium-ion batteries.
Let's look at each of the three EVs.
1. Ford F-150 Lightning
Ford has revolutionized the EV sector by inventing a truck that can power your home. The Ford F-150 Lightning.
It is no ordinary pickup electric truck. But an intelligent pickup truck.
The F-150 Lighting comes with a Ford Charge Station Pro, a bi-directional home charging station that works with only F-150 Lightning electric pickups.
Surprisingly, it is not pricey.
Especially if the base trim starts at $42,000, the XLT trim will cost you $55,000, the Lariat trim will be $59,000, while the top-of-the-range Platinum trim should cost you a whopping $70,000.
The F150 Lightning is a must-have truck for constructors. But any other homeowner will love driving it, too.
Ford has put this EV truck under a grueling test to ensure it doesn't disappoint.
Exterior
On the outside, the Ford F-150 Lightning looks sturdy and stunning.
It has a solid grille and an illuminated bar that runs from headlamp to headlamp.
A charging door is placed just where you won't struggle to find it: on your driver's side.
Interior
Inside, you'll find an immaculate cabin with driver-assist and safety features.
The battery
The F-150 Lightning comes with two battery packs.
With these batteries, expect a driving range of 230 miles per charge; upgrading to the larger pack boosts the driving range to 300 miles.
Plus, you won't have trouble powering up the F-150 Lightning because it is super easy.
You can charge it from your house or a public place.
At home, your F-150 will use 110- and 220-volt outlets.
2. The Nissan Leaf
The Nissan Leaf is a breath of fresh air.
Without any emission of gas, or smoke in the air, this EV will also be powering your home.
Although it is not a fancy EV, the Nissan Leaf has bi-directional charging abilities. But it requires a power supply center in the home to take advantage of this feature.
The Leaf has a standard 120-V charging cable, which allows you to temporarily plug into a standard 120-V outlet for a Level 1 charge.
The problem with the Leaf is that it is sluggish.
It can accelerate from 0 to 60 in 7.9 seconds. And the only top speed you should expect to do is 144 km.
Interior
Inside, the Nissan Leaf featured comfy La-Z-Boy seats. There is also enough space at the rear.
Fold your rear seats; you'll get up to 30 cu-ft of rear cargo space.
Battery
The battery doesn't offer long-range. You can only travel 150 miles, so you should expect to charge it from time to time.
3. Mitsubishi Outlander PHEV
Mitsubishi Outlander PHEV is another EV that has two-way charging to power. However, this is not an all-electric car.
The Outlander PHEV blends electrification and Super All-Wheel Control.
At the same time, raising the bar with cutting-edge technologies.
In 2015, Mitsubishi Motors Corporation announced that the Outlander PHEV could supply electrical power to the home using a V2H*1 system*2 in addition to being able to be charged from a domestic outlet.
So, Mitsubishi Outlander PHEV's bi-directional charging will power your home. Plus, this EV is self-charging.
Interior
Inside, you will find an 8-Way Power-Adjustable front seat, 60/40 Rear Seat Folding Function with Recline Adjustments, and more.
Battery
The new Mitsubishi Outlander PHEV has a 20 kWh battery, which can travel 54 miles.
Please also read our article about how a Tesla car battery can power your house.
4. Volkswagen ID.4
The Volkswagen ID.4 is one of the best EVs with bidirectional charging.
VW announced that Bidirectional charging would be available this year for all ID models with 77 kWh battery, also via OTA update.
This award-winning EV nicely pairs practicality with comfort.
And if you are one of those few drivers concerned about how the Volkswagen ID.4 will perform in snow, we've got some great news.
The ID.4 can handle snow well, although expect it to slide now and then.
Thanks to its all-season tires and ABS, you will still be able to control it and navigate the snow.
The regenerative braking system of the ID.4 helps it recapture energy significantly when you slow down the car.
Interior
Inside, the ID.4 is cozy. The cabin features comfy seats, a retractable steering wheel, and sliding rear doors.
You also get an option to go for cloth seats or faux-leather upholstery seats.
There are also high-tech and safety features to keep you safe. Plus, you'll have enough space to load luggage and groceries.
The range and Battery Life
According to Volkswagen, the ID. 4's 77 kWh battery can travel up to 260 miles between charges, making it better than some of its rivals.
As more drivers switch to EVs, bidirectional charging will also be gaining traction.
As you use the power stored in your EV battery to power your house, remember that it can degrade your battery by 75% and resistance by 10%.
Tips to increase the lifespan of your battery
#1 Use heating and air conditioning sparingly. 
When you overuse the aircon and heater in your EV, it'll impact the energy efficiency of your car.
Read more about how AC and heat works in electric cars.
#2 Pay attention to eco-features.
Most EVs come with eco-driving features that can increase the driving range up to significantly.
#3 Avoid overcharging your battery.
Like your cell phone battery, your EV battery will degrade faster if you charge it frequently.
Experts recommend keeping your battery charged between 20% and 80% of the onscreen capacity.
#5 Use a timer when charging.
This timer will help you minimize battery use when the cell's voltage is still high. After charging, allow your battery to cool down. Wait at least 30 to 60 minutes before driving your EV.
#6 Use the preconditioning mode.
Most EVs have a preconditioning mode that allows you to heat or cool the cabin remotely.
You can activate this feature when the EV is still connected to the power grid. Then use electricity directly from the grid instead of your battery.
#7 Park your EV in a garage.
This is the best way to protect your battery from extreme cold and the sun.
#8 Avoid parking in the direct sun.
Your battery may degrade when you park your EV in the sun for long periods. Instead, park it in the shade to prevent the sun from damaging your battery.
Lastly, always maintain and service your EV regularly. 
Your EVs require a twice-a-year service. First, check for the vehicle system, then tire rotations.
That will let you know the best time to service or replace your battery. And when your battery has degraded, replace it immediately.
Power failure is one of the serious problems that many homeowners have to face.
In 2020 alone, US homeowners experienced 73% of power failures. This was mainly due to Hurricanes, heat waves, windstorms, wildfires, and other extreme weather events.
Few people would have predicted that we would use our cars to power our homes one day.
Was this article helpful?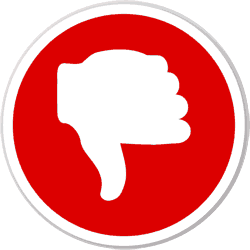 Did you find wrong information or was something missing?
We would love to hear your thoughts! (PS: We read ALL feedback)