The Nissan Sentra is a mid-sized compact sedan introduced by Japanese manufacturer Nissan in 1982 and is currently Nissan's most well-known and popular vehicle worldwide.
It is the most popular Nissan vehicle amongst buyers all over the world and has evolved successfully (and not so successfully) over eight generations.
The following guide explores each generation to help you figure out which Nissan Sentra models are the best purchases and possible models and versions to avoid.
Best years for Nissan Sentra
Expert ratings describe the 2022 Nissan Sentra as a quality vehicle that is attractive and well-equipped among its class of compact mid-size sedans.
While the new Sentra does come with a stylish exterior, the 2022 Sentra is only powered by a four-cylinder and does not have a manual-transmission option.
The following lists the top 5 best years for Nissan Sentra's based on the fewest number of consumer-reported issues, overall least serious reported problems, and standard or optional features.
2010
The 2010 model is comfortable, spacious, and well-performing at 26/34 mpg city/highway. It can produce 140 horsepower and is efficient.
2018
Experts have noted a quality interior design mixed with a comfortable, spacious, quiet, and roomy passenger seating area. Additionally, this model has an efficient fuel economy, making long drives and long trips on the highway easier than other vehicles.
It also has great safety features.
2019
The 2019 model of the Nissan Sentra is stylish, roomier, and far more comfortable than comparable sedans on the market. The vehicle also has excellent fuel economy and many different and powerful engine options and trims. The easy-to-use technology coupled with other technological features makes this one of the more innovative mid-sized sedans on the market.
2020
The 2020 model's four-cylinder engine is quite powerful, allowing the vehicle to run smoothly for long distances as well as shorter trips within the city.
Thanks to its great handling, drivers can make the quick turns required as they travel through the city.
Additionally, the vehicle has the capacity to haul heavy items and has a decent amount of cargo space.
2021
The 2021 Nissan Sentra includes an inline-four engine and has a continuously variable transmission that is extremely powerful.
While the car is not the speedster others might be known for, it is not sluggish either, allowing drivers to go at moderate speeds.
The S trim level of the vehicle is the most affordable and very efficient, a Goldilocks combination that is hard to find.
Nissan Sentra years to Avoid
The following are 5 of the worst Nissan Sentra years based on models having some of the most consumer-reported complaints and generally more costly repairs or issues that pose a high risk to safety.
For these years, it's better to look at some of the other compact sedan competitors to the Nissan Sentra.
2004
The 2004 model includes airflow malfunctions that sometimes affect the ability of the engine to start. Additionally, this model had a throttle body unity failure with the catalytic converter closest to the cylinder head failing randomly.
While this is a common problem for many other vehicles, the 2004 model would have timing chain failures early on after the vehicle's purchase.
2005
The 2005 model has issues related to a head gasket blowing out, costing thousands of dollars to fix prior to 100,000 miles being reached.
Additionally, the fuel pump would not work at all on some vehicles.
2008
Some reports have noted an entire exhaust system needing replacement around the 110,000-mile marker.
Additionally, the vehicle would have a continuously variable transmission, making it not reliable for most drivers.
2013
A faulty transmission would make the 2013 model jerk around a lot – leading to a replacement in the transmission costing drivers roughly $4,000.
This was likely to happen around the 70,000 mile marker but could potentially occur at the 50,000 mile marker.
This was a dangerous failure as it could be problematic to drivers going on short trips making lots of turns – specifically within the city.
2014
The 2014 model was recalled several times due to an airbag issue that would not deploy on time or even at all.
As this was a major safety issue, several models that were sold would not even have been able to pass a basic crash test.
1st Generation: 1982—1986
The very first generation of the Nissan Sentra featured semi-hemispherical combustion chambers, high-swirl intake ports, and a semi-dual exhaust for strong torque at low speeds.
The torque was measured at 85 lb at 3200 rotations per minute.
Transmission trim levels consisted of a four-speed manual, a five-speed manual, or a three-speed automatic with a potential torque converter. Both two and four-door sedans are available for this model.
2nd Generation: 1986—1990
The second generation of the Sentra included an E16 engine, while the Sport and Four Wheel Drive versions included a throttle-body injected E16i engine.
This model included a five-speed manual transmission or an optional automatic option.
3rd Generation: 1990—1994
The third generation of the Sentra included a 1.6L 16-valve four-cylinder engine.
The base models included:
power packages with power windows,
locks,
and mirrors
The sport trims included an additional sunroof and alloy wheel options.
The sporting coupe model would eventually be replaced by the Nissan NX.
4th Generation: 1994—1999
Most of the trims included a 1.6L engine producing 115 horsepower and 108lbft of torque. Additionally, the SE and SE-R models obtained a 2.0L with 140hp for drivers that needed significantly more engine power.
The most advanced sport trim (200SX SE-R) includes a leather-wrapped steering wheel for greater driver control at higher speeds and more torque.
5th Generation: 1999-2006
This is the first generation to showcase the Sentra as a "compact" vehicle, with a redesigned model launched in the winter of 2000.
The fifth generation Sentra included sport trims with roller rocker motors that could hit 145 hp..
6th Generation: 2006-2012
This generation of Sentra resolved the standard 2.0L 16-valve engine that could hit 140hp and 147lb. ft. of torque.
The fuel economy for this model was significantly stronger than previous generations and capped off at 26mpg in the city and 34 mpg on the highway.
All models included both automatic and manual transmissions.
7th Generation: 2013-2019
This generation of the Sentra relied on a more aerodynamic and precision design with LED lights being heavily featured across headlamps and tail lamps.
The new design also included sharp-angled trunk lids and a roomier interior for more passenger space.
The modern push key with an intelligent start button and dual-zone climate control were major hits in some markets.
8th Generation: 2019-Present
The latest generation of the Nissan Sentra includes a manual version that is only sold in Canada.
It has done away with the 1.8 L engine and now only includes the 2.0L version of the engine.
Which Nissan Sentra generation should you buy?
While Nissan has perfected its craft in the latest generations, the generations that are closer to the middle are some of the best vehicles to obtain because they are both affordable and have quality safety and driving features.
More specifically, individuals and families alike should look into purchasing the 6th generation of the model because it is the best of both worlds.
What year is the most reliable Nissan Sentra?
The most reliable Nissan Sentra is the 2021 model. This vehicle has the highest reliability rating of all previous models, including an 85% reliability rating from J.D. Power., one percent higher than the previous year's model.
What are the most common problems with Nissan Sentras?
First, we have a full overview of the most prevalent problems with Nissan Sentras.
While the Nissan Sentra has had an overall, extremely reliable reputation over the years, the vehicle has not come without its faults.
Faulty brakes, unusual noises while driving, and suspension issues have all been problematic issues of the model.
Faulty brakes
Many drivers have noticed that the brakes do not engage in some models of the 2013 version.
This can be extremely dangerous for both drivers and passengers.
Unusual sounds
Loud howling or screeching sounds have been reported in some models.
This can lead to distractions for drivers on the road who need sight and sound to operate effectively and efficiently.
Suspension issues
This can be especially treacherous during winter months when it is possible for suspension issues to cause the vehicle to lose traction on the road.
In icy conditions, this can be disastrous for drivers and passengers.
You can read more here about the Nissan cars with the most recalls.
How many miles will a Nissan Sentra last?
The Nissan Sentra can last anywhere from 180,000 to 300,000 miles. That being said, careless driving or an issue from the manufacturer itself can greatly reduce the lifespan of the vehicle.
We have more here on how long each Nissan Sentra will last.
What are the closest competitors to the Nissan Sentra?
Competitors include:
Honda Civic
Toyota Corolla
Hyundai Elantra
How long do the transmissions normally last on these models?
The transmission on the Nissan Sentras typically lasts around 150,000-200,000 miles. The manual transmissions often dies a little earlier if not driven properly while the automatic models can last up to 250,000.
Back to best/worst years for all Nissan models.
Was this article helpful?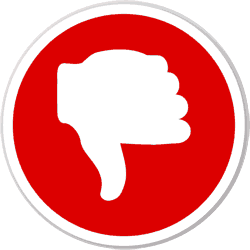 Did you find wrong information or was something missing?
We would love to hear your thoughts! (PS: We read ALL feedback)
ⓘ  The information in this article is based on data from National Highway Traffic Safety Administration (NHTSA) recall reports, consumer complaints submitted to the NHTSA, reliability ratings from J.D. Power, auto review and rating sites such as Edmunds, specialist forums, etc. We analyzed this data to provide insights into the best and worst years for these vehicle models.
---