The Hyundai Elantra first launched in 1990. With more than 30 years of excellent features and updated functionality, this compact sedan never ceases to meet the demands of the market.
The style of this car model has transformed from a traditional boxed shape to a more versatile and sleek design. More than anything, the safety features are world-class and the engine power remains optimal.
Read on to learn about the best and worst years of the Hyundai Elantra.
ALSO: check our list of problems across the Hyundai Elantra generations.
Best years for Hyundai Elantra
What makes a car the best choice to buy? The focus is strongly placed on reliability and performance. However, other features such as comfort and handling make it easier to determine the best car.
These are some of the best Hyundai Elentra years that have made the list.
1. 2020 Hyundai Elantra
If you want the best year to buy, the Hyundai Elantra 2020 is your best bet.
If you're in the market for a new car, this model has all the features you want. For instance, the integrated intelligent infotainment system makes it easy to use your smartphone to control your car's functions.
The safety features of this Hyundai Elantra have taken it up a notch with standard blind spot monitoring. Other safety features that you'll love include the keep lane assist function. You can also enjoy the wireless charging pad and LED headlights.
2. 2019 Hyundai Elantra
If a great value for your money is what you need, the 2019 Hyundai Elantra is a smart buy. It has safety features such as rear cross-traffic alert. These make it a safe and reliable car to choose from.
The updated infotainment system isn't only user-friendly, but it has a stylish appearance. It makes it easier to stay connected while you're on the go. The drive is smooth and comfortable.
3. 2018 Hyundai Elantra
This is the year the Hyundai Elantra received an entirely new design to revamp its interior and exterior. The exterior comes with a sleek look that turns heads. Inside, you have more room with a reimagined interior design.
The standard features are impressive, including heated front seats and remote keyless entry.
Hyundai is known for its industry-leading warranty. With the 2018 Hyundai Elantra, you receive 5 years/60 000 miles bumper-to-bumper coverage and powertrain protection for 10 years per 100 000 miles.
4. 2017 Hyundai Elantra
The most significant step the 2017 Hyundai Elantra model took was introducing a host of new features.
The features this model came with enhanced its position among its competitors. The great thing is that if you're a budget-minded shopper, the 2017 Hyundai Elantra is affordable and dependable.
The updated exterior design also makes the list of notable changes this year. It also promises a comfortable drive at highway speeds for improved ride quality. It has three engine options base, turbocharged, and sport.
5. 2015 Hyundai Elantra
A reliable and affordable car model will give you a variety of features. For a powered drive, you can rely on the 1.8-liter four-cylinder engine with 145 hp. Moreover, you have a six-speed automatic transmission with front-wheel drive.
Safety features are inclusive of blind spot monitoring and lane departure warnings. All of this is offered at a low price tag for budget-conscious buyers.
We've also looked at the best and worst years for Hyundai Elantra GT.
Hyundai Elantra Years to Avoid
Sometimes, there are years that you should avoid when buying a car. These car models lack agile performance and give you more problems than you can budget for.
After much consideration, these are the Hyundai Elantra years that you should avoid at all cost.
1. 2010 Hyundai Elantra
This model is likely the worst of all the Hyundai Elantra models out there. Owners reported a myriad of issues that included engine and transmission issues. Other complaints ranged between steering issues, body paint problems, and brake malfunction.
2. 2011 Hyundai Elantra
Besides safety issues such as stalling and overheating, several other issues were reported by customers. The main areas of concern include issues with the suspension, interior and body paint problems, and engine and transmission issues.
While the company improved this model, buying it is still something cautioned against.
3. 2012 Hyundai Elantra
Customers spent a lot of money on repairs and towing services on the 2012 Hyundai Elantra model. Electrical problems caused the car to stop unexpectedly.
Additionally, the brakes would stop working while driving.
Among other things, customers had to deal with oil leaks that led to engine failure. This model is considered one of the worst ones ever released to date.
4. 2013 Hyundai Elantra
The main issues that customers have with the 2013 Hyundai Elentra include engine and transmission replacements done before they reach their mileage. These have also affected the fuel system.
Other issues reported related to electrical system failure, brake problems, and wheel/hub misalignment.
5. 2014 Hyundai Elantra
While Hyundai tried to keep updated with software systems and advancements in in-car technology, it needed help with specific features.
As a result, the 204 Hyundai Elantra had a lot of electrical system failures. Steering issues, suspension, and malfunctioning brakes were also major concerns.
1st Generation Hyundai Elantra: 1999 – 1995
The first generation of the Hyundai Elantra launched in 1990.
It came with a J1 code designation and was powered by a Mitsubishi engine. The 1.6-liter four-cylinder engine was designed to compete with other compact sedans.
2nd Generation Hyundai Elantra: 1995 – 2000
The major change that came with this generation is Hyundai using its engine to power the Elantra. The exterior design also moved from the traditional boxed shape towards the late 90s style trends.
3rd Generation Hyundai Elantra: 2000 – 2006
The new millennium came with upgrades all around. The Hyundai Elantra launched its 3rd generation. The most interesting fact about this Elantra is that it was assembled in different parts of the world.
You could only find the 2.0-liter four-cylinder gasoline engine. The interior and exterior were tweaked to meet the stylish demands of the new millennium.
4th Generation Hyundai Elantra: 2006 – 2010
The complete revamp of the Elantra was inevitable. There was focus on the exterior design that turned heads. The popular "coke bottle" design with more curves became a firm favorite.
Other changes came with a spacious interior and the introduction of high-value features.
5th Generation Hyundai Elantra: 2010 – 2015
This period saw the size of the compact sedan increase. The debut version made a lot of noise. Additionally, it was voted as the North American Car of the Year in 2012.
6th Generation Hyundai Elantra: 2015 – 2020
The imminent predecessor of the 6th generation Elantra had a more Fluidic Sculpture design. The 6th generation went for a more conservative look. This version of the Elantra spotted a more massive grille.
The updates that included safety features ensured that the Hyundai Elantra became a prominent compact sedan across the globe. The crossover of the revamped design and cutting-edge features made the Elantra one of the most reliable and affordable cars to own.
7th Generation Hyundai Elantra: 2020 till present
One thing about the Elantra design language is that it's continuously dynamic. The sleek exterior makes the Elantra look sharper than ever. With four trims, you can choose the car that suits your needs.
The features are more high-tech and appealing. The high powered drive with 147 hp gives you more performance while ensuring a smooth drive overall. The latest Elantra generation has improved most of the engine failure issues that were prevalent in the other generations.
Which Hyundai Elantra generation should you buy?
If you want to buy an Elantra, you should consider anything manufactured in the sixth and seventh generations. The one thing that these Hyundai Elantra generations have done is focus on durability and agility to ensure that you get the most value out of your car. You can also enjoy updated features and fewer engine related issues.
What year is the most reliable Hyundai Elantra?
Any Hyundai Elantra from 2019 onwards is considered the most reliable. These car models had the least number of complaints or system failures reported.
What are the most common problems with Hyundai Elantras?
There are some common problems that you'll face when you buy a Hyundai Elantra. With the worst model years, customers reported a lot of engine failure problems.
We have an article listing all the problems across Hyundai Elantra models.
The following are issues that you should consider before you buy a Hyundai Elantra.
Illuminated check engine light and idling engine.
Automatic transmissions have incorrect gear changes.
The engine stalls when it's running or fails to start.
Models with navigation units don't connect to the car speakers.
Drastically reduced headlights output.
How many miles will an Elantra last?
With proper maintenance and moderate concerns, your Hyundai Elantra should last you for more than 250 000 miles. This means that you have a solid 10 to 15 years of driving your compact sedan.
What are the closest competitors to the Hyundai Elantra?
The Hyundai Elantra is a compact sedan that has a lot of impeccable competitors. The main thing that makes it stand out is its performance.
Beyond that, the affordability of this car ensures that it meets the budget-conscious needs of any buyer.
These are the most common competitors for the Hyundai Elantra.
Kia Forte
Kia Soul
Honda Civic
Toyota Corolla
Nissan Sentra
How long do the transmissions normally last on these models?
The transmissions on these models can last for a minimum of 200 000 miles. With more care given to its transmission, some kf these models go up to 250 000 miles or an average of 15 years.
Go Back: Overview over best and worst years for all Hyundai car models.
Was this article helpful?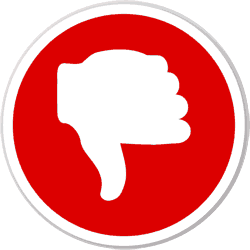 Did you find wrong information or was something missing?
We would love to hear your thoughts! (PS: We read ALL feedback)
ⓘ  The information in this article is based on data from National Highway Traffic Safety Administration (NHTSA) recall reports, consumer complaints submitted to the NHTSA, reliability ratings from J.D. Power, auto review and rating sites such as Edmunds, specialist forums, etc. We analyzed this data to provide insights into the best and worst years for these vehicle models.
---