The GMC Savana has seen its fair share of highs and lows over the years, with some models standing out as bestsellers, while others faced criticism. This article delves into the most notable years of the Savana's production, highlighting its triumphs and shortcomings.
Throughout its timeline, the Savana has served various purposes, from a classic utility van to a multipurpose vehicle, accommodating families and businesses alike.
Keep reading to discover the best and worst GMC Savana years and their respective strengths and weaknesses.
The Best Year for GMC Savana
The 2015 GMC Savana stands out as one of the best years for this versatile van model.
This was the last year GMC offered a Savana 1500, a classic utility van, which proved to be successful as an all-around work vehicle for various businesses and individual uses. Among the factors that make it a popular choice are its robust engines, spacious cargo area, and strong towing capacity.
In 2015, buyers had the choice of gasoline, diesel, or natural gas engines, offering versatility to meet different needs and preferences.
The standard V8 gasoline engine delivered a solid performance, while the diesel version provided better fuel economy and a significant increase in torque. For those seeking an eco-friendly option, the natural gas engine offer lower emissions compared to its counterparts.
The spacious cargo area was another major selling point for the 2015 Savana, accommodating a wide range of needs for transporting goods and materials.
The GMC Savana is one of the more popular vans with sliding doors.
The passenger vans could seat up to 15 people, making them ideal for shuttle services, large families, or group events. Additionally, the cutaway options provided a useful foundation for customization and upfitting to create specialized vehicles like ambulances or recreational vehicles.
Towing capacity is also notable in the 2015 GMC Savana, with a maximum of 10,000 pounds, making it well-suited for hauling trailers or other heavy loads.
This powerful capability is essential for businesses that require transporting large items regularly.
The combination of strong engine options, expansive cargo space, and excellent towing capacity made the 2015 GMC Savana stand out as one of the best years for this versatile van.
The 2nd Best Year
2017 was another great year for the GMC Savana, as it managed to offer excellent functionality while addressing some previous concerns.
The Savana 3500 3dr Ext Van, a popular configuration, showed impressive performance with its capable 4.8L V8 engine or optional 6.0L V8 engine.
The 2017 Savana struck a balance between comfort, performance, and reliability. Some of the noteworthy features of this model included:
A spacious and comfortable cabin
Improved safety features such as standard front and side airbags, and optional rear parking assistance
StabilTrak Electronic Stability Control System for better handling and improved safety in adverse driving conditions
Optional OnStar 4G LTE with built-in Wi-Fi hotspot, allowing up to seven devices to be connected
In addition to these features, the 2017 GMC Savana also had a towing capacity of up to 10,000 pounds.
This made it a popular choice among businesses and travelers alike, as it could easily haul both people and cargo without breaking a sweat.
However, the 2017 Savana wasn't entirely without its shortcomings.
Fuel efficiency was one of the gripes, with the 4.8L V8 providing an estimated 11 mpg in the city and 17 mpg on the highway, while the 6.0L V8 delivered slightly better figures at 14 mpg in the city and 19 mpg on the highway.
Despite these limitations, the 2017 GMC Savana proved itself to be a versatile and reliable option. Its improvements in comfort, safety, and technology made it an appealing choice for shoppers seeking a vehicle that could handle both work and leisure demands.
Other Good Savana Years
In addition to the current GMC Savana models, there have been a few standout years in the past that have featured excellent performance, reliability, and overall value for both cargo and passenger van buyers.
Generally, the GMC Savana last long when taken good care of.
Some of these good Savana years include:
1996: This was the first production year for the GMC Savana, and it quickly made a name for itself due to its powerful engine options and spacious cabin. The 1996 Savana was available in 1500, 2500, and 3500 variants, with both Cargo Van and Passenger Van body styles, offering versatility to buyers.
2003: The 2003 GMC Savana debuted a new generation, which included updated styling and an improved chassis. This model also offered several engine options and a 10,000-pound maximum towing capacity. Additionally, the 2003 Savana received a five-star safety rating from the National Highway Traffic Safety Administration, making it a reliable choice.
2010: In this year, the GMC Savana underwent a significant refresh, which introduced new technology, safety features, and engine choices. The 2010 Savana was equipped with a standard 4.8L V8 engine or an optional 6.0L V8, and also introduced the option of a diesel engine, enhancing efficiency and power capabilities. The 2010 Savana also showcased impressive towing and payload capacities, as well as improved handling and ride comfort.
2014: The 2014 GMC Savana featured a consumer rating of 4.5 out of 5 according to Cars.com. This year's model offered a variety of configurations, including Cargo Van and Passenger Van body styles, while maintaining a competitive fuel economy ranging from 14 to 16 mpg combined.
These additional years provided GMC Savana buyers with reliable and functional options that stood out from the competition at the time.
Each year offered improvements and features that made them excellent choices in the ever-evolving market of utility vans.
The Worst Year for GMC Savana
The 1995 GMC Savana marked the first production year for the now well-known full-size van.
Despite its long-lasting presence in the market, this initial version faced several issues. It is important to keep in mind that first editions of any vehicle often need improvements over time.
Back in 1995, the Savana offered gasoline, diesel, and natural gas engine options, targeting customers looking for a reliable workhorse. However, certain shortcomings made it challenging for GMC to gain traction in the competitive van market initially.
Some of the most common problems reported were with the vehicle's electrical system, followed by complaints related to the engine and transmission.
Although these issues might have been frustrating for owners, it can be said that many vehicles in their first year face similar challenges.
In the following years, GMC refined the Savana, addressing several issues and making essential adjustments to meet the evolving needs of customers. Today, the Savana has evolved into an efficient and dependable utility vehicle.
Other Bad Years
2003 GMC Savana: This model faced several issues, with around 10 recalls related to different components such as the semiconductor, hydraulic pump failures, and unresponsive brakes. Although problematic, these issues could have been isolated incidents in a few vehicles.
GMC Savana 1500 (2013 – 2015): The Savana 1500 enjoyed popularity as a classic utility van, but its performance as a multi-purpose vehicle wasn't as celebrated. Despite the roomy interiors, these years saw a downturn in customer satisfaction, potentially due to problems with the vehicle's efficiency and reliability.
Remember, vehicles evolve over time and manufacturers learn from past mistakes.
Just because a model had a rough year doesn't mean the entire lineup is doomed. When evaluating a GMC Savana, always take the specific year and model into consideration.
Common Problems to Look for in a Used GMC Savana
We have a full article with problems with GMC Savanna.
When shopping for a used GMC Savana, it's good to be aware of the common issues that can plague this vehicle. One common problem with the GMC Savana 1500 is tail light wiring in the cargo area being damaged.
In addition, owners have reported check engine light and misfire issues due to stuck fuel injectors. Another common issue is fuel level sensor failure.
For the GMC Savana 2500, there are also a few common problems that potential buyers should keep an eye out for.
Firstly, it is recommended to replace the fuel filter every 30,000 miles to prevent fuel pump failure. Similar to the Savana 1500, this model also experiences check engine light and misfire issues due to stuck fuel injectors. A leaking water pump causing coolant loss and overheating is another issue that has been reported by owners.
Lastly, it is advised to replace spark plugs every 100,000 miles, as this can lead to other issues if neglected.
It is worth noting that these problems may not necessarily occur in all units of each model, but being aware of them can help prospective buyers make an informed decision when considering purchasing a used GMC Savana.
Go Back: Best & Worst data on all Chevrolet models.
Was this article helpful?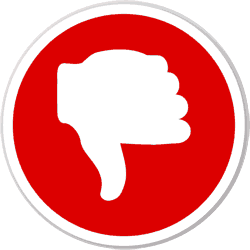 Did you find wrong information or was something missing?
We would love to hear your thoughts! (PS: We read ALL feedback)
ⓘ  The information in this article is based on data from National Highway Traffic Safety Administration (NHTSA) recall reports, consumer complaints submitted to the NHTSA, reliability ratings from J.D. Power, auto review and rating sites such as Edmunds, specialist forums, etc. We analyzed this data to provide insights into the best and worst years for these vehicle models.
---