The GMC Savana is a full-size van. It is similar to the Chevrolet Express. It is a workhorse. Currently, the Savana is in its second generation.
The Savana is a good vehicle, but not without its problems.
Remember, we've previously how long the GMC Savana lasts and now the time has come to look at the most common issues.
Here is a list of some of its problems. This way, you can make an informed decision if you are thinking about buying a GMC Savana in the near future.
Burns Oil
Its Vortec engine burns oil. This is due to some issues with the low-tension piston rings. Also, it has a few faults in the PVC system.
This causes an excess of carbon buildup.
And this adversely affects the emission and ignition systems. Burning oil is a common problem with the GMC Savana.
Prematurely Cracked Brake Rotors
This has occurred in some GMC Savanas.
Dealers will fix it for free.It is also covered under factory recall. That is a good thing to know.
Separating Power Steering Cooler Hoses
Some cars have had this happen.
The hose separates from the power brake booster fluid flow switch assembly. It can cause an engine hazard. Dealers typically put clamps on the hoses to fix the issue. It is a fairly easy fix for the dealer to do.
All this in mind, make sure to buy one of the good years for GMC Savana.
Hydraulic Pump Driveshaft Defect
A few GMC Savanas have had a hydraulic pump driveshaft defect.
This results in the driver having to use greater steering effort. It just takes too much work to steer the van properly. Dealers will replace the hydraulic pump at no cost.
It does not take the dealer a long time to replace a faulty hydraulic pump driveshaft.
Failure of Fuel Pump, Fuel Injector, Crankshaft Sensor and Fuel Pressure Regulator
Issues with these parts have arisen in the GMC Savana. It can cause the vehicle to not start or misfire. Dealers can just replace the parts for drivers.
And they do that at no charge. Each one is an easy fix.
Prematurely Eroding License Plate Lamp Socket
Some second-generation Savanas have incurred this. It causes a very unpleasant odor. Owners just do not like the smell.
Dealers will replace it with no cost to the owner. So, you don't have to worry about going out of pocket for this repair.
Failure of the Powertrain Control Module Wire Harness
This is another second-generation problem with the Savana.
This failure causes the "check your engine" light to go on. In some cases, the vehicle may not even turn on.
Transmission Problems
The transmission gets stuck in third gear. It is a bumpy ride then. It may be due to a malfunction with the DTS set. It also may be due to a blown fuse. It can cause extreme line pressure.
The ignition switch may have to be replaced.Dealers can take care of this issue.
Engine Fire
GMC Savana with the most powerful engine was recalled due to the risk of a possible engine fire. It is a top priority safety issue. The positive battery terminal's rotation tabs were at risk of touching the fuse block attachment.
This can cause the battery to go on fire.
Some engines were set ablaze due to this problem. That is a scary thing when you are in the vehicle.
General Pros and Cons of the GMC Savana
The Pros:
LadderType Frame
This vehicle has a ladder-type frame. It is one of the few vans that does. It's frame consists of two pieces supported by horizontal pieces. It makes the chassis much more durable. This makes the van much stronger for long-term wear and tear. Good to know if you plan to keep your van a long time.
Greater Towing Capacity
With its ladder-type frame, the GMC Savana can tow more. Its capacity is heightened. It has a max capacity of 10,000 pounds. And it does this without affecting maneuverability and gas efficiency. You can easily tow a boat with this strong van without any worries. So, go enjoy that boating adventure that you have been waiting so long for.
Different Powertrains
The main goal of this van is to handle many occupants. In order to accomplish this, its powertrain must be able to manage stops and starts with a lot of people in the van.
It takes power to do this for a van.
To meet the challenge, buyers can choose from different ones. They can upgrade from a standard to a V8. Another option is the 2.8-liter, 4-cylinder turbo-diesel.
Big Fuel Tank
The Savana has a large 31-gallon fuel tank. Drivers can go a long way on road trips, cities and highways without worrying about running out of gas.
Take to the road without any worries in the GMC Savana. The C Savana has you covered.
Extended Wheelbase
An extended wheelbase is an option on the Savana. Up to 15 passengers can be in the van without feeling cramped. Everybody has enough room for comfort.
Bells and Whistles
This van offers higher-end trims, cruise control, and front and rear ac as standard. That is a nice treat for everyone in the van. Travel in style in the GMC Savana. Cruise control is ideal for those long road trips.
Infotainment for Passenger Vans
Driver and passengers can enjoy the best in advanced infotainment technology. There is a touchscreen display and a built-in 4G LTE hotspot.Link up and stream podcasts and music. Listen to your favorite tunes while on the road in the GMC Savana. Bluetooth is also offered.
Very Dynamic Safety Features
Safety is always a top priority for GMC. The 2020 Savana has man safety options, including airbags, StabiliTtak, forward collision, and lane departure warnings. StabiliTtak gives drivers more control when behind the wheel. The lane departure feature keeps the driver properly in the lane. If the driver ventures off, an alert sounds as a warning.
Exterior Upgrades
The Savana offers enhanced exterior upgrades like no other. This includes chrome front and rear bumpers along with the grill. It just makes the GMC Savana even more inviting. It is a showstopper. You will love driving this van.
Great Price Point for a Commercial Vehicle
The starting MSRP is more than decent. The basic price starts at just $36,000. The extended wheelbase is $4,000. This is a very good price for a quality commercial cargo van in today's market. It is an excellent value for the dollar. Just shop around, and you will quickly discover that.
Interior Features
This van has a very functional interior. It has a spacious and practical layout for a commercial cargo van. Its interior components are high quality and durable.Seating is ergonomic, and there is plenty of head room and leg room. All round, the GMC Savana gets a gold star for its interior features.
Cons:
Burns oil
Prematurely cracked brake rotors
Separating power steering cooler hoses
Hydraulic power shaft drivetrain defect
Failure of fuel pump, injector, crankshaft defect and fuel regulator
Eroding license plate lamp socket
Failure of powertrain control module
Ignition and transmission issues
What do the Reviews Say?
According to the experts at Cars,
"Savana offers a surprising amount of style and comfort. The body is quite stylishly sculpted for a large, functional truck, and the interior is blessed with car-like aesthetics and comfort levels. Thanks in part to its long wheelbase, the Savana delivers a remarkable ride. It also boasts comfortable seats, accessible instruments and controls, and pretty low interior noise levels for a vehicle with the aerodynamics of a billboard."
Cars has nothing but raves to say about the GMC Savana. They are very impressed with this van. And you can trust what Cars had to say about any vehicle
According to AutoTrader,
"Over the years, GMC has streamlined the Savana range. There's no longer a light-duty 1500-series model. All Savanas are now the more utilitarian and capable 2500 and 3500 series models. And a few years ago, GMC ditched the all-wheel-drive option, too"
AutoTrader feels GMC made a smart move by replacing the Savana engine with a more powerful one. It now has more muscle.
AutoTrader is a very reputable car expert. So, now you have it straight from the horse's mouth.
Resale Value for the Savana
Year Mileage Price

| | | |
| --- | --- | --- |
| 2022 | 17 mpg | $34,295 |
| 2021 | 17 mpg | $31,000 |
| 2020 | 13 mpg | $30,000 |
Final Thoughts
The GMC Savana is ideal for large families and small businesses. And GMC has introduced many new features to it. It is not perfect, but pretty close to it.
It is a wise purchase.
Today, the GMC Savana is a popular pick for many who want a good commercial cargo van for their lifestyle.
Go Back: Car problems for all GMC models.
Sources
Was this article helpful?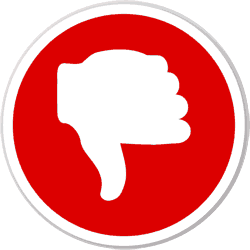 Did you find wrong information or was something missing?
We would love to hear your thoughts! (PS: We read ALL feedback)
ⓘ  The information in this article is based on data from National Highway Traffic Safety Administration (NHTSA) recall reports, consumer complaints submitted to the NHTSA, reliability ratings from J.D. Power, auto review and rating sites such as Edmunds, specialist forums, etc. We analyzed this data to provide insights into the best and worst years for these vehicle models.
---