The Audi A3 is an excellent luxury small automobile loved by millions of car enthusiasts. 
It also has three engine options and a plush cabin with comfortable seating in both rows and an accessible infotainment system. 
However, its problems include engine failure and misfiring, sunroof leaks among others and we've taken time to evaluate these common issues.
Check also: Here are the best and worst years for Audi A3.
1. Engine Problems
One of the most common issues faced by most Audi A3 owners is the engine problem. Engine problems in Audi A3 can be minor or threatening, so it is better to check it before it worsens. 
Engine problems range from the timing chain and mass airflow sensor to the turbocharger. 
In the case of the timing chain problem, it can stretch over time and lead to the engine's misfiring.
Failure in the turbocharger can also cause a loss of power. When there is a problem with the mass airflow sensor, it affects the acceleration and fuel efficiency significantly. 
Engine issues may cost you a lot of money, and replacing an entire engine is costly. 
The best advice is to work on the engine problems as soon as you discover them to prevent damage. This would also enhance the performance of your Audi A3 vehicle. 
2. Electrical Fault Issues
The most common electrical problems are burned-out window motors, especially on the driver's side front window. 
Audi A3 is also notorious for other electrical issues, such as a defective detection system, blown fuses in the vehicle, and uneven electrical contacts. 
These problems compelled the automaker to recall several models in the S3 and the A3 line of sedan vehicles.
More than 8,000 vehicles were affected by this recall, and the intention was to fix the electrical faults and breakdowns. 
However, prompt fixing of minor electrical issues will prevent further damage. Meanwhile, with such problems plaguing the Audi A3, it's no wonder it is among the Audi cars with the MOST recalls.
3. Suspension Problems
The Audi A3 vehicle is renowned for several suspension problems, including
The front bump stops are sometimes incorrectly fixed while replacing the struts and shocks. This will cause a further decline in the suspension setup of the vehicle. 
The Audi A3 features a Macpherson strut arrangement with a Lower Control Arm, Anti-Roll Bar in the front suspension, and a self-supporting 4-link type in the rear suspension. 
Audi A3 owners also face faulty left suspension baffles; replacing them is better than repairing them. 
Improper tire inflation is one of the most common problems in the Audi A3 vehicle.
However, Audi A3 drivers must inspect their suspensions after completing 40,000 miles to check for any sign of damage. 
4. Transmission Problems
The Audi A3 is not exempt from transmission problems caused by several factors. 
However, the most common transmission problem is noticed within the valve body, which can result in strange leakage. 
Once there is abnormal leakage, it will cause a malfunction in the transmission system. 
It has been observed that 5-speed models are less intense than the 6-speed variants. If you own the model with a 5-speed transmission setup, you can replace the valve body to overcome this issue.
Another common transmission problem of the Audi A3 is the defective mechatronic transmission control module. 
Once you notice a fault with this module, ensure it is replaced completely. 
For instance, Audi Australia recalled 10,373 vehicles of the A1, A3, and TT sports coupe models because of a potential defective seven-speed dual-clutch transmission problem in 2021. 
5. Brake Problems
Audi A3 also has brake issues; some owners have complained about
Brake vibration

Noise, and

A squishy brake pedal
Other problems also include a faulty ABS control module that neutralizes the ABS. 
That is why it is essential to service your vehicle regularly to know how your brakes are faring. 
6. Wheel Bearing Problems
Audi A3 vehicles also face wheel bearing problems. This problem is noticed when making a turn, resulting in humming noises and knocking noises. 
An increase in speeding can worsen the noise from the wheel bearing. 
Driving your Audi A3 on a lousy wheel will generate excess heat and cause the locking up of the tire while you go. 
It is better to replace a wheel bearing in your Audi A3 as it is not expensive. The Audi A3 is also among the popular cars with ISOFIX in the front seat.
7. Leakage of Coolant
Coolant leaks are common problems in Audi A3 vehicles. Unsafe hose connections, a defective water pump, and a broken radiator cause this problem.
Cracks in the cooling hoses can also trigger leakage of the coolant and oil from the valve cover.
General Pros and Cons of the Audi A3
These are the major pros and cons the average Audi A3 owner would likely encounter.
Pros
Easy-to-use infotainment technology
Loaded with Unique Features
Strong and Lively Engine
Advanced Sport Suspension for Improved Handling
Cons
Rigid Riding Experience due to Sport-Tuned Suspension
Unacceptable Downshifts
Insufficient Rear Legroom and Limited Cargo Storage
What Do the Reviews Say?
According to RepairPal, the Audi A3 has an overall reliability rating of 3.5 out of 5.0.
According to statistics from the U.S. News, it also has a possible reliability score of 77 out of 100. Audi A3 also scored 3.5 out of 5.0 reliability ratings on CarParts. 
On the Reliability Survey website, the Audi A3 finished 22nd place out of 37 automobiles in the family car. 
However, the annual repair fee for this vehicle is around $741. 
What's the Resale Value of the Audi A3?
Some factors, including
The car's current condition

The model, and

The year
Determines the resale value of an Audi A3. 
Typically, an Audi A3 will depreciate 42% after five years, and its resale value after the first five years will be $23,428. 
According to Edmunds, the resale value of a 2020 Audi A3 will be around $20,888 in 2021. It will be $19,315 in 2022 and $17,379 in 2023.
The resale value will be $15,345 in 2024 and around $13,311 in 2025. 
| | | |
| --- | --- | --- |
| Year | Mileage | Price |
| 2012 | 75, 196 | $14,990 |
| 2015 | 98,632 | $16,990 |
| 2016 | 23,511 | $24,590 |
| 2017 | 42,396 | $22,999 |
| 2018 | 15,615 | $27,590 |
| 2019 | 27,153 | $25,990 |
| 2020 | 24,888 | $25,880 |
If you aren't keen on buying one, you should know that the Audi A3 is among the Audi models you can lease.
Final Thoughts
The Audi A3 is an excellent sedan in the league of luxury automobiles. It offers loads of premium features in its incredible compact-four door body. 
This automobile delivers strong performance and fantastic handling to the delight of the drivers. 
The Audi A3 is available in Premium and Premium Plus trims, with the Premium trims delivering a combo of speed and quality. 
It allows you to choose hybrid, diesel, and petrol engines. You are assured of excellent fuel economy and superior performance regardless of your choice. 
Check problems for all Audi models here.
Sources
Was this article helpful?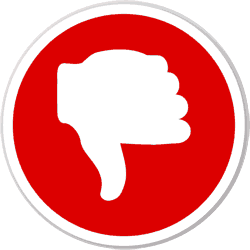 Did you find wrong information or was something missing?
We would love to hear your thoughts! (PS: We read ALL feedback)
ⓘ  The information in this article is based on data from National Highway Traffic Safety Administration (NHTSA) recall reports, consumer complaints submitted to the NHTSA, reliability ratings from J.D. Power, auto review and rating sites such as Edmunds, specialist forums, etc. We analyzed this data to provide insights into the best and worst years for these vehicle models.
---