Rivian and Tesla are both producers of electric vehicles with modern features, sturdy construction, and ample passenger space, among others.
Though both automakers offer excellent EVs for great customer satisfaction, they have their differences, one of which includes the prices of their cars.
Join us in this article to know which is cheaper to buy, maintain, and drive between Tesla and Rivian, among other topics we explored.
Here Is the Short Answer to Which Is Cheaper Between Rivian and Tesla:
The 2023 Rivian R1S and R1T have a starting MSRP of $78,000 and $73,000 respectively.
The 2023 Tesla Model 3 and Model Y prove cheaper with a base MSRP of $43,990 and $52,990 respectively, while the Model S and Model X prove more expensive with a base MSRP of $94,990 and $120,990 sequentially.
Is Maintenance of the Rivian Cheaper Than Tesla?
We can only compare the maintenance cost of the Rivian and Tesla under the warranty, as there is yet no data available for maintenance costs for Rivian outside the warranty.
Before we dive in, here are reasons Tesla models get more expensive. 
Rivian offers a warranty coverage that includes the Comprehensive, which covers all costs of parts and labor for 5 years or 60,000 miles, depending on which comes first.
There is the Battery pack warranty, which includes all parts of the high-voltage battery, as well as 70% or more of its capacity for 8 years or 175,000 miles, whichever comes first.
The drivetrain warranty covers the drivetrain and components for 8 years or 175,000 kilometers and the corrosion warranty covers the corrosion-perforated body panels for 8 years.
However, note that there are certain limitations to these enumerations.
Tesla, however, offers Basic Vehicle Limited Warranty for 4 years or 80,000 km, depending on which comes first.
There is also the Supplemental Restraint System Limited Warranty for 5 years or 100,000 miles, and a Battery and Drive Unit Limited Warranty with a minimum of 70% battery capacity retention over the warranty duration.
The warranty covers the battery and drive unit in your car for 8 years or 240,000 miles depending on whichever comes first, for the Model S and Model X.
It covers eight years or 160,000 miles for the rear-wheel drive Model 3 and Model Y and 8 years or 192,000 kilometers for the Model 3 Long Range and Model 3 Performance.
Talking of Teslas, here's how reliable Teslas really are, if you would like to know.
However, though Rivian maintenance services are free, its free towing services are no longer available.
This applies to owners whose EVs are inoperable or unsafe to drive to the repair centers. The towing fees cost $55 for the base fee and $6.50 per mile.
The amount it will cost to get an individual's EV to the repair center thus depends on the distance your car will travel for repair.
Tesla owners, otherwise, are eligible for free towing during this period if the New or Pre-Owned Vehicle Limited Warranty covers the problem.
Owing to this, it is safe to conclude that the non-free towing policy makes maintaining a Rivian more expensive than doing the same for a Tesla under the warranty period.
However, Teslas can be more expensive than Rivian, as they offer shorter warranty periods for certain services.
Such is the Basic Warranty in Tesla for 4 years or 80,000 km and the Comprehensive in Rivian for 5 years or 60,000 miles. In this situation, Tesla owners will start paying for maintenance earlier than Rivian owners.
Also note that Tesla owners will pay for costs that their warranty does not cover, unlike in Rivian, where owners need to only pay for towing services.
This will also add to the expenses, making Tesla more expensive than Rivian in certain situations.
Talking about costs, would you like to know the main reasons Teslas can be really expensive to repair?
Are Rivian or Tesla Cars Cheaper to Drive?
Rivian and Tesla drive costs vary depending on the model, the cost of electricity in the area, public charging or home charging, and the state of the battery, among others.
However, for home charging, electricity cost ranges between $0.09 to $0.35 according to Yahoo.
We compare the cost of driving the Rivian base models to the Tesla base models using the U.S. household average electricity rate of $0.16 per kilowatt-hour (kWh).
We determined which is cheaper to drive by calculating how much it will cost to fully charge these EVs at home and their range.
For the 2023 Rivian R1S and R1T standard pack, they have an estimated standard battery capacity of 105 kWh with an EPA-estimated range of 260 miles. This would cost approximately $16.8 to fully charge at home.
For the 2023 Tesla Model 3 base model, it offers 58 kWh as standard battery capacity, thus owners will pay around $9.28. It has an EPA-estimated range of 272 miles.
The 2023 Tesla Model 3 base model with the standard battery is cheaper to drive than both the Rivan R1S and R1T base models with the standard battery.
It offers more range and a cheaper charging rate. Further comparisons between the higher trim levels also prove the same.
The 2023 Tesla Model S's highest trim level has a battery pack capacity of 100 kWh and an EPA-estimated range of up to 405 miles. This will take approximately $16.00 to charge.
The Rivan R1T with the Quad motor set up, however, offers an EPA estimated range of 328 miles and a battery pack capacity of 135 kWh.
This will cost approximately $21.6 per charge. The Rivian R1S with the quad-motor setup has a battery capacity of 180 kWh, costing around $29 to charge. It has an EPA-estimated range of 328 miles.
It is obvious the Tesla Model S offers more range at a lesser charging rate than the Rivian Models, thus cheaper to drive.
Owing to these comparisons, it is obvious Teslas are cheaper to drive than Rivian. 
Before we continue to the next topic, we have an article on which is faster between Rivian and Tesla. 
Is the Rivian Really Overpriced?
Rivian proves more expensive than most electric SUVs in its categories. The brand has faced many criticisms for its high prices from car critics so far.
It faced even more criticism for recently increasing prices by around 20% and canceling its affordable base model, the Explore.
The price of the 2023 Rivian R1T and R1S ranges from $69,000 to $87,000 before adding any accessories, incentives, and taxes.
Adding all these further increases the cost range to around 74,075  and $92,000, which is among the high prices in its category.
However, buying a Rivian involves the ability to afford it. Owing to this, we can't exactly say Rivian overpriced its models.
Whether it is costly or not will depend on individual interests, budgets, and priorities.
So far, most owners have only appreciated their Rivian, rather than complain about the prices. We believe this is because it is worth the cost owing to its unique features.
They include
Off-road capabilities

A built-in flashlight

A gear tunnel

A carabiner-shaped key fob, and

An onboard air compressor, among others
Most Rivian owners also reported their cars met their expectations and more. 
How Are the Sales Numbers for the New Rivian Compared to Tesla?
From reports, Tesla has sold over 3 million cars as of January 2023.
This is around 3,638,901 electric vehicles. Rivian, however, started production in 2021 and has made 24,337 electric vehicles overall and delivered 20,332 of them to customers.
Note that Tesla began production of its first car model, the Roadster sports car, in 2009, while Rivian only started production of its EVs, R1T in 2021.
Owing to this, comparing the total sales of each company will not be a valid comparison.
Comparing their sales by the years, Tesla delivered 936,222 electric vehicles globally in 2021, while Rivian made 920 deliveries to customers.
In 2022, Tesla delivered  1.31 million vehicles and Rivian delivered 20,332 electric vehicles to customers.
For 2023, Tesla is estimated to exceed 1.7 million units of deliveries to customers, while there are no reports on Rivian's estimation yet.
From the input above, it is quite obvious Tesla numbers are way ahead of that of Rivian models.
Though there is a vast gap between Rivian and Tesla sales numbers, the figures from both companies reported growth in sales over the years.
However, this growth may not be enough for the success of Rivian, but powerful support from Amazon, which owns a 20% stake in the company, should help the company a great deal.
So far, Amazon has ordered 100,000 electric delivery vans from Rivian.
Another advantage Rivian has to help increase its success rates is building its R1T and R1S on the same platform. These models share many components, which could help reduce costs.
Sources
What is the warranty coverage on a new Rivian? | Rivian
Vehicle Warranty | Tesla Support
Was this article helpful?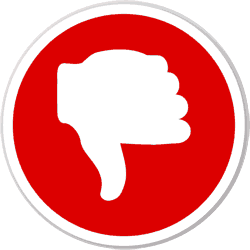 Did you find wrong information or was something missing?
We would love to hear your thoughts! (PS: We read ALL feedback)