The Audi A4 is a mid-size luxury sedan that delivers convenience and a smooth riding experience for drivers.
It possesses a robust engine, a spacious and incredibly designed cabin with a classy interior, and an exquisite exterior design with excellent acceleration. 
Its several problems include decreased power and poor fuel economy, a misfiring engine, and vacuum leakage among others, so let's evaluate each of these common problems.
Check also: The best and worst years for Audi A4.
1. Reduced Power and Poor Fuel Economy
The upsurge of carbon in the intake system of some 2006-2017 A4 models is responsible for the loss of power, rough idling, decreased fuel economy, and an illuminated check engine light. 
Audi A4 vehicles are designed with direct injection engines, and due to this construction, gasoline does not pass through the areas of carbon buildup. 
It is advisable to remove the intake manifold to clean the intake system properly. This will prevent the buildup of carbon that reduces the power. Sadly, the Audi A4 is also among Audi cars with the MOST recalls. 
2. High-Pressure Fuel Pump Failure
One of the common issues with A4 vehicles is the failure of the high-pressure fuel pump. 
This problem is common in 2006-2012 models, caused by overheating, depleted gears, and contamination. Signs of high-pressure fuel pump failure are stalling, surging, sputtering, and poor fuel economy. 
The vehicle may not even start sometimes, and you may need to replace the defective fuel pump. 
You may need to pay up to $600. 
3. Clogged Plenum Tray Drain
Audi A4 vehicles have this problem, and most owners have reported water leakage from the driver's and passenger's sides. 
The clogged plenum tray drain is responsible for this problem and could affect other crucial components in the vehicle, such as the seat belt warning light and airbag light. 
The issue is common among folks who own the 1996-2010 and the 2014 models. 
It is advisable to ensure the drain is cleaned correctly. You must remove pine needles, leaves, and other debris from the plenum tray drain. 
4. Extreme Oil Consumption
Excessive oil consumption is one of the most common issues for Audi A4 vehicles. There are reports of unnecessary vibration from vehicles when applying brakes due to a little oil in the engine. 
Irrespective of the engine oil content, the vehicle will drain the oil quickly. 
Engine oil problems are also reported among most Audi A4 owners. Some of them complained about noticing oil puddles emanating from their vehicles. 
This oil leak will probably find its way to the transmission bell housing and may cause damage to the camshaft tensioner gasket and the valve cover gasket. 
Excessive oil usage is expected in the 2011 Audi A4 models.
However, this issue usually comes up when your vehicle hits 64,000 miles, and you may need around $6,000 to fix this vehicle. 
According to Car Complaints, excessive oil usage is the worst of them all, and engine failure is the second worst problem. 
5. Engine Misfire
Audi A4 vehicle engines tend to misfire after a long time.
In some cases, their vehicles' engines collapse after moments of inactivity. Its coils fail quickly, and drivers need to replace ignition coils more often due to the consistent damage.
However, defective spark plugs and spark plug wires are responsible for the issue of engine misfires in Audi A4 vehicles.
6. Premature Damage to Suspension Parts
Suspension parts of the Audi A4 vehicle tend to wear out quickly.
When these parts are faulty, there are loud noises from the vehicles, and this causes an unpleasant ride for drivers.
This problem compels them to replace various suspension parts like
Control arm bushings

Driveshafts

Lower rear control arms, and

Struts
It is advisable to fix the defective suspension parts as soon as possible. Failure to fix the problem can lead to steering alignment and tire wear problems. 
7. Flasher Relay and Control Module Failure
Failure of the turn signal flasher relay can prevent the fog light and left turn signal from coming off. 
Other common problems noticed in the Audi A4 vehicles are also defective anti-lock braking system (ABS) control module, which makes the check engine light come up abruptly. 
The rear wheels on the Audi A4 vehicles usually lock up when the brakes are applied. 
When this happens, you may need to replace the four-wheel sensors. The A4 is also among the popular cars with digital speedometers.
8. Piston Problems
The piston issue is not a common problem, but it can cost thousands of dollars to fix. So, it is essential to do a regular checkup for your vehicle to avoid this problem. 
Sometimes, a lousy sunroof drain tube may affect the vehicle interior, leading to severe damage. 
9. Engine Failure
Failure of the engine is one of the most prevalent issues with most Audi A4 vehicles.
This issue may cause you to replace the timing belt more often. There are reports of illuminated low oil pressure warning a day after the flushing of the engines.
Some of the reasons for engine failure include:
A low or discharged battery

Ignition switch failure

Emission control faults

Clogged fuel filters, and

Catalytic converter failure

 
However, it is advisable to consult a professional to evaluate your vehicle thoroughly before replacing any car part. Understanding each issue linked to the model and year of your preferred vehicle is crucial. 
You must pay attention to your mileage as you drive the vehicle to prevent engine failure. The engine problem is the worst, and most drivers complain about engine issues. 
The most common engine issue costs around $7,000 to repair, which is usually noticed when you reach 59,000 miles. 
General Pros and Cons of the Audi A4
These are the likely pros and cons that an Audi A4 owner would experience.
Pros
Energetic Engine
Quality Performance and Smooth Riding experience
Comfortable Cabin
Fewer blind spots
On the topic of blind spots, the A4 stands with other cars with the least blind spots.
Cons
Insufficient Trunk Space
Lack of standard driver-aid features
Poor Fuel Economy
What Do the Reviews Say?
The Audi A4 scored 3.5 out of 5.0 on the reliability rating index, ranking 14th out of 31 vehicles on RepairPal. 
The yearly repair cost and maintenance fee are around $739, which is considered higher than other automobiles. If you own an Audi A4, you are less likely to bring your vehicle to the repair shops often. 
It is a good car that delivers quality performance, and you will get good value for your money. 
What's the Resale Value of the Audi A4?
According to the statistics from CarEdge, the depreciation rate of the Audi A4 after five years is 49%. 
After using it for five years, the resale value is $32,819. 
The average insurance cost for an Audi A4 is around $1,882 annually. If you drive this automobile for five years, your insurance costs should be around $9,410. 
You may need to shop for lower insurance premiums if you cannot pay such an amount. 
| | | |
| --- | --- | --- |
| Year | Mileage | Price |
| 2014 | 34,584 | $19,990 |
| 2015 | 76,220 | $17,990 |
| 2016 | 64,538 | $19,990 |
| 2017 | 34,406 | $25,999 |
| 2018 | 45,273 | $27,590 |
| 2019 | 44,446 | $26,442 |
| 2020 | 54,425 | $24,725 |
The Audi A4 is among the Audi models you can lease, in case you don't intend to buy one.
Final Thoughts
Though reported cases of common issues are severe, the Audi A4 vehicle surprisingly has fewer complaints. So. it has proven to be a dependable automobile. 
According to the statistics from Consumer Reports, the Audi A4 comes on top among the league of luxury compact cars.
The 2020 Audi A4 model has an excellent score of 88 out of 100 and a potential reliability rating of five out of five.
Check problems for all Audi models here.
Sources
The Most Common Audi A4 Problems Owners Run Into | Motor Biscuit
Audi A4 Depreciation | Car Edge
Audi A4 Reliability and Common Problems | Car Parts
Was this article helpful?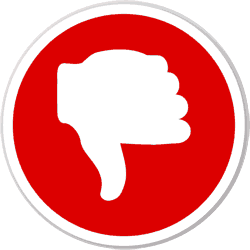 Did you find wrong information or was something missing?
We would love to hear your thoughts! (PS: We read ALL feedback)
ⓘ  The information in this article is based on data from National Highway Traffic Safety Administration (NHTSA) recall reports, consumer complaints submitted to the NHTSA, reliability ratings from J.D. Power, auto review and rating sites such as Edmunds, specialist forums, etc. We analyzed this data to provide insights into the best and worst years for these vehicle models.
---