Ford Motor Company is popular for making some of the most capable work trucks in the market.
Many of these trucks are models from the F-Series lineup, which covers the F-150, Ford Super Duty, and others. The Ford F-650/F-750 is also part of the F-Series and represents the largest trucks in the family.
Started in 1948, the Ford F-650/F-750 (also called "Medium Duty") has served American business owners well for decades. Big, rugged, and capable, the Ford Medium Duty models are capable work trucks that can handle just about anything.
In fact, their versatility has seen customers configure them to suit their various needs.
They are used in freight services, towing, beverage distribution, construction, utility, propane delivery, wreckers, waste collection, etc.
If you or your business need trucks that get work done without fuss, the Ford F-650/F-750 is your best bet. As you'll need the information to make an informed choice, we've written this statistics guide for the Medium Duty models.
It contains facts and numbers, including sales figures, safety performance, towing capacities, resale values, and many more.
Let's dive into it!
How
Many Ford

650/750 Have

Been Sold

in The US Annually?

As with other F-Series models, Ford doesn't release individual sales figures for the F-650/F-750 models.

However, from our research, the Medium Duty is a low-volume model, averaging around 15,000 models per year.

This is because medium-duty trucks like the F-650/F-750 are niche commercial vehicles. Light-duty counterparts like the F-150 are suitable for use both as daily drivers and as commercial trucks; hence, they are more popular.

Annual sales of the Medium Duty models reached record figures in 2016. According to Ford, around 10,160 units of the F-650/F-750 models were sold between January 2016 and August 2016.

This eight-month total beat sales figures for the entire 2015 year and marked the best sales period for the Medium Duty line since 1997.

Factors behind the rise in Medium Duty sales include Ford's moving of production of the models from Mexico to the US. The move boosted production capacity, increasing sales.

Many also credit the Medium Duty's attractive engine options for increasing demand.

In particular, the decreased fuel costs associated with the gasoline-powered 7.3-liter V8 engine was a big pull for customers.

Check also this article about issues around the keys and locks on F-650 and F-750.
When Did Ford Start the Ford F-650/F-750 Models?
Production of the Ford F-650/F-750 models started in 1948, the same year the F-Series debuted.
Since then, the models have undergone several changes to their engine, powertrain, and design.
To date, the Ford Medium Duty models have been in production for 71 years, making them one of the longest-running Ford nameplates.
Below are the generations of the F-650/F-750:
1948 -1952 (First Generation)
1953 – 1956 (Second Generation)
1957 – 1960 (Third Generation)
1961 – 1966 (Fourth Generation)
1967 – 1979 (Fifth Generation)
1980 – 1998 (Sixth Generation)
2000 – 2015 (Seventh Generation)
2016 – present (Eighth Generation)
How Is the Fuel Economy On Ford F-650/F-750 Models?
Commercial trucks, because of their engine and size, have higher fuel costs than other vehicles.
However, Ford has tried to remedy that on the Medium Duty with several features. For example, buyers have the option of choosing a gasoline-powered engine over a diesel-powered motor.
Gasoline is cheaper than diesel, and this helps reduce fueling costs.
Unlike other vehicles, the EPA doesn't test the fuel efficiency of medium-duty trucks; thus, we don't have official gas mileage numbers.
However, gas mileage-tracking site Fuelly.com records fuel economy data provided by owners of these vehicles.
You may also like to read our article that explains about 3 Most Common Problems With The Ford F-650/F-750
Below are gas mileage figures for the Ford Medium Duty models:
Ford F-650: According to Fuelly.com data, the F-650 models from 2004 to 2017 get an average of 7.3 MPG (combined).
Ford F-750: According to Fuelly.com data, the F-750 models released between 2004 and 2013 get an average of 7.4 MPG (combined).
How Quickly Do Ford F-650/F-750 Models Depreciate?
There is insufficient data relating to depreciation on the Ford Medium Duty trucks.
As explained earlier, these models are niche vehicles, and they don't attract as much attention as their smaller counterparts. As such, outfits like iSeeCars or Kelley Blue that track resale values of vehicles hardly have data for models like the Medium Duty trucks.
By all accounts, used Ford F-650/F-750 models will command high value on the market.
They have exceptional durability and versatility, qualities that appeal to most commercial truck buyers.
Also read our article about Where are F-650/F-750 Made"?
Did Ford Recall Any of the Ford F-650/F-750?
Below are recall figures for the Ford F650/F-750 models (Based on data from NHTSA database)
F-650
| | |
| --- | --- |
| Model Year | No. Of Recalls |
| 2000 | 6 |
| 2001 | 3 |
| 2002 | 1 |
| 2003 | – |
| 2004 | 2 |
| 2005 | 2 |
| 2006 | – |
| 2007 | 1 |
| 2008 | 4 |
| 2009 | 3 |
| 2010 | 1 |
| 2011 | 3 |
| 2012 | 1 |
| 2013 | 1 |
| 2014 | – |
| 2015 | 4 |
| 2016 | 3 |
| 2017 | – |
| 2018 | 5 |
| 2019 | – |
F-750
| | |
| --- | --- |
| Model Year | No. Of Recalls |
| 2000 | 6 |
| 2001 | 3 |
| 2002 | 1 |
| 2003 | – |
| 2004 | – |
| 2005 | – |
| 2006 | – |
| 2007 | 1 |
| 2008 | 3 |
| 2009 | 2 |
| 2010 | 1 |
| 2011 | 3 |
| 2012 | 1 |
| 2013 | 1 |
| 2014 | – |
| 2015 | 4 |
| 2016 | 2 |
| 2017 | 1 |
| 2018 | 3 |
| 2019 | – |
How Much Do the Ford F-650/F-750 Models Pollute?
The EPA doesn't test medium-duty trucks like the Ford F-650/F-750.
You can also read our article on Ford F-650/F-750 & Light: 14 Questions Answered
As such, we cannot give specific pollution figures. However, given their use of fuel-thirsty V8 engines, we can safely say that the Medium Duty models are high-pollution vehicles.
It's almost a no-brainer that V8 engines always have excessive greenhouse gas emissions.
However, newer government legislation has sought to limit the emissions of these medium-duty trucks.
How Much Can the F-650/F-750 Models Tow?
With their powerful engines, it is no surprise that Ford F-650/F-750 models are powerful workhorses for towing jobs. For example, the 2017 F-650 model
tows between 20,500 pounds and 26,000 pounds in the Pro Loader configuration. The F-650 Straight Frame has a higher tow rating, hauling between 25,600 pounds and 29,000 pounds.
The 2017 gasoline-powered F-750 model (Straight Frame) can tow between 30,200 pounds and 33,000 pounds. Meanwhile, the diesel-powered has the highest towing capacity of any Medium Duty model and can haul up to 37,000 pounds of loads.
Ford's Medium Duty models come with a Tow/Haul mode (with integrated exhaust braking) feature. This allows you to control the speed of your truck while towing downhill.
The feature removes the need for excessive braking and reduces engine wear, ensuring you tow without damaging your truck's components.
How Reliable Is a Ford F-650/F-750?
Regardless of what type of business you're running, you'll likely need a medium-duty truck that can handle heavy-duty and stay in excellent condition.
Luckily, Ford F-650/F-750 models are among the most reliable on the market. All Ford vehicles are rigorously tested for defects in line with Ford's "Built Tough" engineering philosophy.
Therefore, you can rest assured that the Ford Medium Duty vehicles will be reliable additions to your fleet.
The availability of gasoline-powered engines also increases reliability on these models. Compared to diesel-powered variants, gas engines are less prone to unscheduled repairs and high servicing costs.
Even when your Medium Duty truck needs repairs, you won't have to spend excessively.
Ford's extensive dealer network ensures wide availability of spare parts and stable servicing charges.
How Safe Is a Ford F-650/F-750?
Since commercial trucks have large body dimensions, crashes involving them tend to be severe.
Manufacturers are coming up with innovative ways to protect truck drivers against the risk of crashes/collisions.
Ford is leading this effort and outfitting its Medium Duty models with advanced safety technologies. Most of these features are part of Ford's Co-Pilot 360 safety suite.
They include:
Traction Control
Pre-collision Warning (With Automatic Emergency Braking)
Lane-Departure Warning
Automatic High-Beam Headlights
Hill Start Assist
(NB: The availability of these features on models may vary)
The Ford Medium Duty hasn't undergone testing by either the NHTSA or the IIHS.
What Is the Typical Buyer Demographic for This Model?
Buyers of the Ford F-650 and F-750 are mostly business owners or organizations.
Such entities often need capable trucks for moving cargo, towing, etc. This explains why the Ford Medium Duty trucks are usually found in different industries, namely, construction, towing, freight services, etc.
This buyer demographic is usually concerned about performance and durability. They need these vehicles to haul loads without breaking down.
Low maintenance costs and reduced fuel costs are also important for this buyer demographic.
With the Medium Duty's reliability and decent fuel efficiency, it's easy to see why these buyers are attracted to the models.
Ford F-650/F-750 Theft Numbers
The NHTSA Vehicle Theft Rate Database doesn't contain figures for medium-duty trucks like the Ford F-650/F-750 models.
We didn't find any hint of widespread theft of the Medium Duty models in our research, too. You should make adequate efforts to protect your truck from thieves.
You can also opt to pay extra for Ford's Passive SecuriLock feature (if it is not standard on your model).
Sources:
http://www.trucktrend.com/news/1609-ford-f-650-750-achieve-best-sales-in-19-years
https://en.m.wikipedia.org/wiki/Ford_F-series_(medium_duty_truck)
https://www.worktruckonline.com/335688/ford-reports-record-sales-of-the-f-650-and-f-750?utm_source=website&utm_medium=contentoffers&utm_campaign=052320
http://www.fuelly.com/truck/ford/f750
http://www.fuelly.com/truck/ford/f650
https://news.pickuptrucks.com/2018/04/vincentric-reveals-best-trucks-for-commercial-fleets.html
https://www.worktruckonline.com/354833/2020-medium-duty-truck-of-the-year-ford-f-650
https://www.allegheny-trucks.com/f650-f750-trucks-for-sale/
https://www.fleet.ford.com/showroom/commercial-trucks/f650-f750/2019/features/power/
Was this article helpful?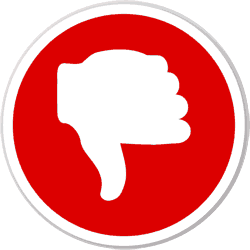 Did you find wrong information or was something missing?
We would love to hear your thoughts! (PS: We read ALL feedback)