The Toyota Highlander is one of the bestselling crossover SUVs in the world.
It offers plenty of comfortable interior space, impressive gas mileage, and long-term reliability. With such qualities, we'd recommend the Highlander for anyone who wants a practical family-friendly vehicle.
Below is an extensive list of vital statistics you may find useful in your Highlander-buying experience.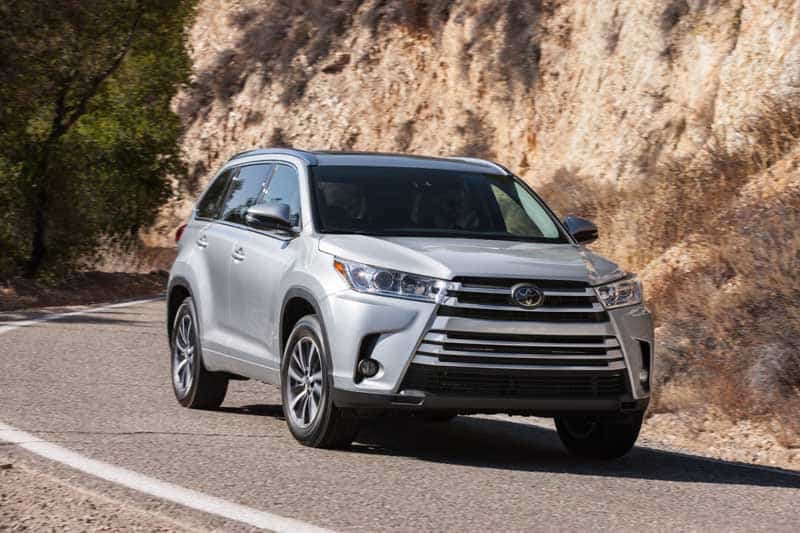 How Many Toyota Highlanders Have 

Been Sold

 Per Year in the U.S.?

Since its inception in 2001, U.S. sales of the Highlander have averaged between 80,000 to 200,000 models per year.

The worst sales year on record for the Highlander is 2009, with 83,118 models sold. 2018 was a record sales year as car buyers purchased around 244,511 Highlander models that year.

Below is a list of the Toyota Highlander's yearly sales figures till date:
| | |
| --- | --- |
| Year | Number  Of Highlanders Sold |
| 2019 | 239,437 |
| 2018 | 244,511 |
| 2017 | 215,775 |
| 2016 | 191,379 |
| 2015 | 158,915 |
| 2014 | 146,127 |
| 2013 | 127,572 |
| 2012 | 121,054 |
| 2011 | 101,252 |
| 2010 | 92,121 |
| 2009 | 83,118 |
| 2008 | 104,661 |
| 2007 | 127,878 |
| 2006 | 129,794 |
| 2005 | 137,409 |
| 2004 | 133,077 |
| 2003 | 120,174 |
| 2002 | 113,134 |
| 2001 | 86,699 |
What Year Did Toyota Start the Highlander Models?
The Toyota Highlander debuted in 2001 as one of the first crossover SUVs to hit the market.
To date, it has been in production for 19 years, undergoing four separate iterations (generations):
2001 – 2007 (1st Generation)
2008 – 2013 (2nd Generation)
2014 – 2019 (3rd Generation)
2020 – date (4th Generation)
The year 2006 saw the release of the Hybrid Highlander.
Capable of using both electricity and fuel for power, the hybrid Highlander marked the first time any company had created a hybrid-powered 3-row midsize SUV.
Read our article to know "Where are Toyota Highlanders made"?
How Is the Fuel Economy on Toyota Highlanders?
The Toyota Highlander is one of the most fuel-efficient vehicles in the crossover SUV segment.
Despite offering exceptional performance, it doesn't guzzle fuel as its counterparts do.
Gas mileage on the Highlander models depends on the powertrain and engine type. All-wheel Drive (AWD) models tend to consume more fuel than the Four-wheel Drive (FWD) models.
Similarly, models with six-cylinder (V6) engines have more reduced gas mileage, compared to the four-cylinder (V4) engines.
Hybrid-powered Highlanders typically outperform their gasoline-powered siblings in terms of fuel economy. But the difference is not as evident as it is on other models.
The hybrid Highlanders also cost more in terms of the initial price, but owners can recoup the money in saved fuel costs.
How Quickly Do Toyota Highlanders Depreciate?
Despite the large number of Highlander models sold yearly, resale values are surprisingly high.
One reason for this is that the Highlander's reputation for reliability and practicality has kept demand high. This has reduced or limited the effects of depreciation on existing models.
Kelley Blue Book ranks the Highlander as the best 3-row midsize SUV in terms of resale value.
With an average depreciation rate of 55 percent, the Highlander's resale value is better than competitors such as the Subaru Ascent, Honda Pilot, and Buick Enclave.
Did Toyota Recall Any of the Toyota Highlander Models?
While the Highlander models are finely engineered vehicles, they've had a few problems over the years.
Some of these have been minor issues that needed some quick fixing. However, others have proven to be more serious, requiring Toyota to recall some models.
Common issues in the recalls include problems with the fuel system, visibility, vehicle speed control, and electrical system.
Since its inception, Toyota Corp. has issued 40 recalls for various Highlander SUV models.
Here's a breakdown of the recall numbers for each model:
| | |
| --- | --- |
| Year | No. of Recalls |
| 2020 | 1 |
| 2019 | 2 |
| 2018 | 3 |
| 2017 | 3 |
| 2016 | 3 |
| 2015 | 2 |
| 2014 | 5 |
| 2013 | 3 |
| 2012 | 2 |
| 2011 | 5 |
| 2010 | 10 |
| 2009 | 9 |
| 2008 | 13 |
| 2007 | 4 |
| 2006 | 7 |
| 2005 | 4 |
| 2004 | 5 |
| 2003 | 2 |
| 2002 | 2 |
How Much Do the Highlander Models Pollute?
Although fuel economy is good on all Highlanders, emissions statistics vary.
The fuel-powered Highlanders have slightly better-than-average emissions. Hybrid models perform exceptionally well to reduce pollution.
This is no surprise, given that hybrid/electric vehicles have lower emissions than gas-powered cars.
Another thing we discovered from the data we gathered is that engine type (four-cylinder vs. six-cylinder) and powertrain (AWD or FWD) affects pollution and emissions amounts on Highlanders.
For instance, four-cylinder engines consume less fuel than six-cylinder engines and release fewer emissions. Also, all-wheel drive (AWD) models tend to require more fuel than standard models and have higher emissions.
Here are pollution statistics for 2019-2020 Highlander models:
Model
CO2 Emissions
Emissions Score
Highlander Hybrid 2.5L (4-cyl.)
245 GPM
8/10
Highlander Hybrid 2.5L (4-cyl.)

AWD

254 GPM
8/10
Highlander Hybrid 3.5L (6-cyl.)

AWD

305 GPM
6/10
Highlander LE/XLE/SE/LTD 3.5L (6-cyl.)
384 GPM
5/10
Highlander 3.5 L (6-cyl.)
386 GPM
5/10
Highlander AWD 3.5L (6-cyl.)
387 GPM
5/10
Highlander AWD LE 3.5L (6-cyl.)
390 GPM
5/10
Note: "Co2 Emissions" is the amount of Carbon Dioxide chemicals a vehicle releases into the atmosphere.
Each vehicle's pollution statistics are measured through the amount of carbon-dioxide released via the tailpipe (tailpipe emissions).
Emissions are calculated in "grams per mile" (GPM).
How Much Can The Highlander Models Tow?
The Toyota Highlander is the perfect vehicle for those family camping trips.
It has enough room to seat all family members comfortably during the journey. The vehicle also has a considerable towing ability so you can bring your boat or trailer along with you.
Towing ability varies on the different Highlander trims. Entry-level models using the standard four-cylinder engine configuration can tow loads weighing up to 3,500 pounds.
Upgrading to the more expensive trims gives you a beastly six-cylinder engine and increases the maximum towing ability to 5,000 pounds.
While the Highlander's towing capacity is lower than Toyota's more rugged offerings, it can satisfy most of your basic hauling needs.
How Reliable Are Toyota Highlanders?
Toyotas have a reputation for being dependable, and the Highlander has only strengthened that reputation.
Maintenance costs on the Highlander are low, and the vehicle has minimal chances of a breakdown. Top review sites like J.D. Power and RepairPal rate the Highlander high in terms of reliability and dependability.
RepairPal's Reliability Ranking measures car reliability based on ownership cost, frequency to the repairs shop, and complexity of repairs.
The Toyota Highlander earned four points out of a maximum of five points on the Reliability Ranking.
According to RepairPal, the Toyota Highlander's average annual repair cost of $489 is much lower than the average repair cost of an SUV ($573). It also stated that the Toyota Highlander was less prone to breakdowns, compared to other vehicles in its class.
The Toyota Highlander also scored well on J.D. Power's Vehicle Dependability Study that monitors long-term dependability among various vehicle segments.
It earned 8 points out of a possible 9, placing it among the most dependable family SUVs on the market.
How Safe Are Toyota Highlanders?
Safety has always been a strong suit of the Highlander models.
It is one of the key reasons the models are attractive to families. Toyota outfitted the Highlander model with the Toyota Safety Sense 2.0 (TSS 2.0) suite, which packs a slew of modern safety technologies.
Features include dynamic cruise control, lane departure assist, pre-collision warning system, etc.
The Highlander model was a 2019 Top Safety Pick for the Insurance Institute of Highway Safety, receiving high marks on the IIHS renowned crash tests.
It also earned a five-star safety rating from the National Highway Traffic Safety Administration (NHTSA).
Among other things, the NHTSA tested the Highlander's protection in the event of a frontal, side, or rollover crash.
What Is the Typical Buyer Demographic for This Model?
Toyota Highlander buyers match many of the typical midsize SUV buyer demographics, but there are exceptions:
Most Highlander owners are males in their late 50s or early 60s.

They also have an annual income of $121,154, which is higher than that of the average Midsize SUV Buyer ($116,933).

The percentage of Highlander owners who are retired is significantly higher than the segment's average.

Around 35% of Highlander buyers

are retired

, compared to 25% for the midsize SUV segment. The average Highlander buyer is less likely to be a Millennial, with the percentage of Generation Y Highlander owners (17%) being lesser than the class average (23%).

The most significant factors influencing the average Highlander owner's car-buying decisions are fuel economy and reliability.

Other factors, like vehicle uniqueness, are less of a concern to these buyers.
Those who buy the Highlander like the following things about the model:
Exterior Styling
Drive Dynamics
Safety and Visibility
Interior Design
Engine/Transmission
Asides to the above, Highlander buyers have the same demographic qualities as average midsize SUV buyers.
Toyota Highlanders Theft Numbers
As we explained earlier, the Toyota Highlander is one of the safest vehicles on the market.
Because of this, theft rates for the model have been low. Another factor for the minimal thefts is the size of the Highlander. It's easier to steal and drive, say, Camry or Corolla, away.
The Highlander's size and mass make it a tough target for car thieves.
Below are theft numbers for Highlander models by year.
Note: The numbers extend from 2001 to 2014 only. Data for the other years are unavailable.
| | |
| --- | --- |
| Year | No. of Theft |
| 2001 | 52 |
| 2002 | 90 |
| 2003 | 77 |
| 2004 | 82 |
| 2005 | 113 |
| 2006 | 96 |
| 2007 | 148 |
| 2008 | 139 |
| 2009 | 33 |
| 2010 | 58 |
| 2011 | 38 |
| 2012 | 68 |
| 2013 | 74 |
| 2014 | 38 |
References:
2020 Toyota Highlander Review – J.D. Power
Best 3-Row Midsize SUV Resale Value: 2020 Toyota Highlander – Kelly Blue Book
Was this article helpful?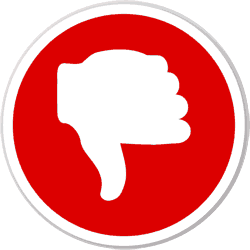 Did you find wrong information or was something missing?
We would love to hear your thoughts! (PS: We read ALL feedback)