The Toyota Yaris has shown that budget cars can be fun to drive and offer good value for money.
Toyota's lowest-priced car, the Yaris, is an option for anyone who wants a small-sized economical car to move around.
This article contains important statistical figures for the Yaris model.
We examine recall numbers, depreciation rates, annual sales, and many more!
How Many Toyota Yaris Have Been Sold Per Year In The US?
Toyota started selling the Yaris in the US in 2007, positioning it as the replacement of the Echo model.
Upon its release, Americans fell in love with the Yaris due to its affordability. Its remarkable fuel economy also increased its appeal to budget-conscious buyers. 
The best sales years for the Yaris models are the ones that came immediately after its release, especially 2007 through 2011. During this time, sales of the Yaris models grew in bounds, buoyed by demand for small, fuel-efficient vehicles.
2008 saw the highest-ever number of Yaris models bought in a year, with 102,328 models leaving dealerships that year.
That's where the good news for the Yaris ends, though. Since its phenomenal 2007-2009 years, demand for the subcompact has reduced drastically.
Annual sales reached a record low in 2014 when only 13,274 models were sold.
Reduced consumer demand for smaller cars is one reason for the declining sales of the Yaris. Although some say Toyota's failure to redesign the model may have also discouraged prospective buyers. 
In its 14-year production run, Toyota has sold a total of 586,052 Yaris models in the US.
Annual sales have averaged 41,860 models per year in the United States. 
| | |
| --- | --- |
| Year | No. Of Models Sold |
| 2019 | 21,916 |
| 2018 | 27,209 |
| 2017 | 44,380 |
| 2016 | 16,905 |
| 2015 | 16,779 |
| 2014 | 13,274 |
| 2013 | 21,042 |
| 2012 | 30,589 |
| 2011 | 32,704 |
| 2010 | 40,076 |
| 2009 | 63,743 |
| 2008 | 102,328 |
| 2007 | 84,799 |
What Year Did Toyota Start The Yaris Models?
Before the Toyota Yaris arrived in the US in 2007, it had seen an eight-year run in Japan and Europe.
At the time the Yaris was released, it was offered as a three-door/five-door hatchback and four-door sedan. In 2016, Toyota turned the Scion iA sedan into the 2017 Yaris iA sedan. 
Also, Toyota announced in 2018 that it would no longer offer the Yaris Hatchback in the US, starting from 2019.
However, the Yaris made a comeback as the Mazda2-based hatchback for 2020, with most of the design elements and body components inspired by the discontinued Mazda2.
How Is The Fuel Economy On Toyota Yaris?
Although subcompacts are generally efficient, the Yaris' fuel economy is one of the best in its class.
Because of its low weight [which comes under 2,500 pounds], the Yaris gets an impressive combined 35 MPG on drives.
The small size of its inline-4 engine also contributes to the Yaris' fuel efficiency.  Fuel consumption is higher on manual models than automatic models.
Still, even the manual models have class-competitive fuel efficiency statistics.
How Quickly Do Toyota Yaris Depreciate?
Possessing a slew of features not found on most budget cars, the Toyota Yaris offers plenty of value for money.
Add its impressive gas mileage to the mix, and you start to see why it appeals to buyers. It is this appeal that has helped increase demand in recent years and kept resale prices of used models stable. 
According to Kelley Blue Book, the Yaris is the second lowest-depreciating model in the subcompact car segment. Average three-year and five-year depreciation rates are pegged at 38.2% and 25.0%, respectively.
Only the popular Honda Fit has better resale values than the Yaris. 
Did Toyota Recall Any Of The Toyota Yaris Models?
Although the Toyota Yaris is one of the high-quality subcompacts on the market, it has a few flaws of its own.
Some of these issues have led to widespread problems requiring recalls of certain model years. 
If you're buying a pre-owned Yaris, avoid model years with high recall rates. It is often a sign of low reliability, and you may have to spend more to keep your car running.
In this regard, you may want to avoid the early Yaris made between 2007 and 2010. 
We've compiled recall statistics for every Yaris model year dating back to 2007.
Each model year is grouped according to the number of times it was involved in a recall action. 
| | |
| --- | --- |
| Model Year | No. Of Recalls |
| 2018 | 1 |
| 2017 | 3 |
| 2016 | 2 |
| 2015 | 4 |
| 2014 | 1 |
| 2013 | 1 |
| 2012 | 5 |
| 2011 | 3 |
| 2010 | 9 |
| 2009 | 10 |
| 2008 | 10 |
| 2007 | 10 |
How Much Do The Yaris Models Pollute?
The Yaris is one of the best non-hybrid cars in terms of environmental impact.
Its low fuel consumption, a result of its lightweight design, reduces the number of greenhouse gases it releases.
As such, it is one of the cleanest cars in the subcompact segment. As expected, manual transmission models consume more fuel and produce higher emissions.
By comparison, automatic gearbox models save fuel better and have lower pollution statistics.
How Much Do The Yaris Models Tow?
Being a small subcompact car, the Yaris can hardly [and should] not be used to tow anything.
It doesn't have considerable engine power or a suitable powertrain, features necessary for towing. 
Toyota does not rate the Yaris model for any towing, and there are no official towing capacities for the model. Some people have suggested that Yaris cars can tow up to 1,000 lbs.
However, we'd advise you to consult your service manual and your mechanic before doing any towing on this model.
How Reliable is a Toyota Yaris?
Reliability and longevity are hallmarks of the Toyota Yaris. Good things, they say, come in small packages.
We couldn't agree more in the case of the Yaris. Not only is it reliable, but it also has minimal maintenance costs. So it doesn't break down often, and even when it does, you won't have to spend a fortune on repairs. 
According to several car research websites, the Yaris is one of the most reliable cars in the subcompact class. RepairPal gives the Yaris a 4.5/5 Reliability Rating, ranking it as the most reliable subcompact vehicle ahead of 21 other subcompacts. 
JD Power also rates the Yaris models highly in terms of long-term reliability. The Yaris has consistently appeared on the JD Power's list of Most Dependable Small Cars published annually.
Its most recent appearances include in 2016, 2017, and 2018 annual lists. 
How Safe Is a Toyota Yaris?
Despite its cheap tag-price, Toyota outfitted the Yaris with many advanced safety features.
The models come standard with safety technologies such as Pre-Collision Warning, automatic emergency braking, and Dynamic Stability Control. 
The 2020 Yaris model received a stellar five-star safety rating from the NHTSA. Similarly, the IIHS gave the Yaris a 'Good' rating in five different crash tests ('Good' is the highest rating possible).
However, it didn't receive either a Top Safety Pick or Top Safety Pick Plus designation because of its poor headlights. 
What Is the Typical Buyer Demographic for This Model?
Because of little data available on the buyer demographic for the Yaris models, we will use the buyer demographic for the Yaris iA sedan (formerly the Scion iA) for our review. 
According to data from JD Power, the typical buyer demographic for the Yaris Sedan comprises more women than men. Most of them are young, with many of them part of either Generation Y (1977-1994) or Generation Z (1996 and later). 
Additionally, buyers of the Yaris earn, on average, an annual household income of $54,028. This number is much lower than what the average subcompact car buyer earns yearly ($56,458). 
The majority of the buyer demographic for this model are budget-conscious buyers and cite fuel economy as the first consideration when buying a new vehicle. 
Toyota Yaris Theft Numbers
Our research suggests that the Yaris is not as theft-prone as other popular Toyota models.
Unlike the Corolla or the Camry, the Yaris doesn't represent much of an attractive target for thieves.
Still, this doesn't mean Yaris cars never get stolen; around 119 Yaris models were stolen on average (annually) between 2007 and 2014.  Below is a breakdown of theft rates for the Yaris, dating from 2007 to 2014.
Data is based on numbers found in the NHTSA Vehicle Theft Database. 
| | |
| --- | --- |
| Year | No of Models Stolen |
| 2007 | 252 |
| 2008 | 147 |
| 2009 | 93 |
| 2010 | 74 |
| 2011 | 38 |
| 2012 | 166 |
| 2013 | 97 |
| 2014 | 86 |
References:
Toyota Yaris Sales Figures – goodcarbadcar.net
NEW YORK 2019: THE 2020 TOYOTA YARIS HATCHBACK MAKES DEBUT
2018 Best Resale Value Awards: Subcompact Car – Kelly Bluebook
2020 Toyota Yaris – Fuel Economy Stats
Toyota Yaris Reliability Rating Breakdown – repairpal.com
2018 dependability Small Car Awards
2017 dependability Small Car Awards – 2014 Toyota Yaris
2016 dependability Small Car Awards
2020 Toyota Yaris Vehicle Rating – www.iihs.org
2020 TOYOTA YARIS Review – www.nhtsa.gov
Was this article helpful?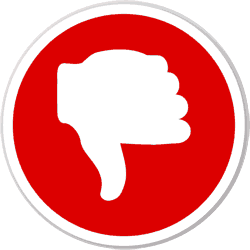 Did you find wrong information or was something missing?
We would love to hear your thoughts! (PS: We read ALL feedback)