Tesla owners can have a more convenient and peaceful ride when they activate the Joe Mode. 
If you have always desired a quiet cabin for your special loved ones, you can use the Joe Mode on your Tesla.
Here are some of the common questions about Tesla's Joe Mode and their answers.
What does "Joe Mode" mean on a Tesla?
The Joe Mode feature helps to minimize the volume of chimes and sounds in Tesla vehicles. 
The feature was conceived when a man complained to Elon Musk via a tweet about how notifications in his vehicle were disturbing his kids.
The man's name is Joe; he wants a reduction of the noise in the rear seats. Joe Mode was added to fresh features released in the software update version 10.0.
You can enable or disable the feature on your screen.
How can I enable Joe Mode on my Tesla?
The feature is meant to reduce disruption for passengers in the rear seats of your Tesla vehicle.
Follow these steps to enable Joe mode on your Tesla:
Tap the "Controls" button
Then tap Safety & Security
Scroll down and toggle the option of Joe Mode on
On the other hand, you can always turn off the Joe Mode feature.
Follow these steps to turn the feature off:
Go to Controls
Select Safety and Security
And choose Joe Mode
Switch Joe Mode to Off
How exactly does Joe mode work?
The Joe Mode feature was introduced in 2019 by Tesla as a volume setting that ensures sleeping passengers are not disturbed by the alerts and chimes. 
It is a unique feature for Tesla drivers who have young children who may be taking a nap. This feature is designed to ensure they are not disturbed by the noises in your Tesla.
The role of this feature is to maintain an appropriate alert volume for Tesla drivers.
Joe Mode helps to reduce sound volume from Autopilot chimes, turn signals, and ultra-sonic sensors.
It was introduced with the V10 software update, and there are several shared requests from the manufacturer to reduce the noise.
For most Tesla owners, the alerts and chimes from the car are still loud enough to disturb or wake up kids, even with the Joe Mode feature enabled.
The inside of a Tesla is already relatively quiet, so loud sounds like Autopilot/TACC chimes can seem even louder and quickly wake someone up.
Kindly check out our article about whether sleeping in a Tesla is as comfortable as other cars.
Do all Tesla models have Joe mode?
All Teslas running software version 10.0 or higher have Joe Mode in their settings. Ensure your Tesla is fully updated to find Joe Mode in your settings.
How do you turn Joe mode on and off?
It is easy to turn on Tesla Joe Mode on your Tesla. Follow these steps to toggle the feature:
Click on the "Controls" button
Next, click "Safety and Security."
Then turn on the "Joe Mode" feature
There is no time limit on Joe Mode; it is a volume setting that helps you maintain a reasonable noise level in your Tesla.
Why is it called "Joe mode"?
It was named after Joe, an internet user who tweeted at Elon Musk about how the noise from the security chimes in the rear seat area is disturbing his kids.
He wants a reduction of the security chimes, so it does not wake his kids from their sleep. The aim is to ensure the chime is audible to the driver while making other passengers sleep well.
In response, Elon Musk ensured that "Joe Mode" was added to the new updates for the next software update.
The feature is excellent for parents who go on long trips with their loved ones. It ensures the passengers enjoy their sleep while on the road without interruption.
You may also like this article about the Tesla Pet Mode.
Why use Joe mode on your Tesla?
Joe Mode is a fantastic feature that most Tesla owners enjoy using for an overnight road trip.
Passengers sleeping in the vehicle will not be disturbed by the notifications. Once activated, the alarms will only be audible to the driver.
Does the Tesla Model Y have Joe Mode?
The Tesla Model Y has the Joe Mode feature. Moreover, any Tesla running Software version 10.0 or higher can use the Joe Mode feature.
Can I activate Joe Mode in Tesla app?
Activating Joe Mode from the Tesla app is impossible.
However, you can switch on the Joe mode by clicking on "Controls, then "Safety and Security, "Joe Mode, and "On."
Joe Mode is proven evidence that Tesla is a brand that listens to its customers and a reputable auto brand that focuses on improving the lives of its customers.
If you cherish a quiet and relaxed driving experience with your passengers, the Joe Mode is a "must have."
Please also read our article about the Tesla Camp Mode.
Was this article helpful?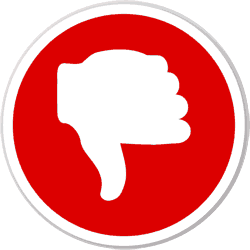 Did you find wrong information or was something missing?
We would love to hear your thoughts! (PS: We read ALL feedback)