MG has been around for quite some time and has made sure to produce some good models.
The brand has had its fair share of reliability issues along the way, as reported by many owners. However, MG is making waves in the industry and this is evident in its sales numbers.
As with any classic car brand, there'll be many complaints about various models. The MG is no different and has had a few recalls and issues with a lot of its models.
In this article, we look at some common issues you might find in an MG car and how to tackle them.
Let's jump straight in.
1. Gearbox and Transmission Issues
The manual gearbox version of the MG3 model from MG has a problem. The gearbox appears to be stuck and unable to get into desired gears.
The issue is also present in the automatic version of the MG3, where the transmission is a bit slow to change gears. It is noticeable as a slow gear shift when the car has to go into a higher gear.
In the manual version of the MG3 model, the gearbox issue was associated with the clutch system. It was suggested by multiple dealerships that the issue is the synchronizer ring and the hub sleeve.
Manual transmission problems are easier to diagnose and fix, along with being cheaper. A replacement synchronizer ring or hub sleeve was able to solve the gear issue.
Automatic transmission problems for the MG3 models were harder to diagnose and fix. As such, automatic transmission cars are much more expensive to fix.
Delayed gear changes in MG cars are a symptom of wear and tear with dual-clutch transmissions. They go along with symptoms such as harsh shifting and shuddering during gear changes.
Manufacturers like MG are now moving away from dual-clutch transmissions because they tend to have quite a few problems. On models such as the MG GS, the dual-clutch system shows delays during a cold start.
It is a good idea to have the MG car checked out as soon as it starts showing signs of a failing transmission. A replacement transmission will cost you around $1,100 to $3,000 with labor and parts.
2. Head Gasket Failure
Throughout the years, a number of MG cars have had issues with their head gaskets. They were either blown or failing to operate as normal, leaving owners frustrated.
A head gasket is one of the most important components in a car. Its purpose is to seal all the combustion chambers and oil passages between the engine's block and the head.
Failing head gaskets will start to show small symptoms such as higher temperatures and depleting coolant. If not fixed, your engine can overheat and eventually give up.
The MG K-series, TF, and GS have been known to have head gasket failures throughout their lifespans. Some models have experienced the issue at 20,000 miles on the clock, while others did not.
K-series MG cars had a poorly designed gasket which eventually could not deal with the heat produced by the engine. The head gaskets in the older models of MG cars were known to not last over 40,000 miles.
Back in the day, MG owners would alternatively use aftermarket gaskets to replace the factory ones. These aftermarket gaskets were strengthened to withhold high temperatures and work optimally.
It is sometimes hard to know when your head gasket is giving up or blown when there are no clear symptoms.
A tool called a head checker can if there is combustion gas in the chamber and therefore a gasket failure.
On the K-Series MG cars, it is recommended to have the car checked whenever there is a leak from the car. The sooner a gasket issue is diagnosed, the sooner it can be fixed and save you more money.
A simple oil and coolant leak will be cheaper to fix and a lot of mechanics will be able to help you. However, a failed or blown head gasket can cost upwards of $800 to replace on the K-series MG cars.
3. Premature Rusting
Rusting is one of the most annoying occurrences you can find in a car and it affects a lot of older cars. White or brighter colored cars often show rusting the easiest and this is apparent in many MG cars.
The 2019 model of the MG Hector is one car that has shown premature rusting. This SUV is a close competitor to the Nissan Kicks SUV but has a lot more owner complaints.
Rust is a common occurrence in cars because they're exposed to wet weather, which can encourage corrosion. However, if the rust occurs within a few months of purchase, then it poses a real problem.
Another MG model that is prone to premature rusting issues is the MG ZS. Owners of the ZS electric vehicle were surprised to find rust spots only a few months after buying the car.
For newer MG models that experience rusting prematurely, MG was able to step in and fix the issue. MG now has a 7-year warranty on most of their models and some also cover rust protection.
Fortunately, the MG ZS has coated Zintec-steel, which should prevent rusting for a longer period. But owners who live in wet coastal areas are now starting to see a lot more rusting spots.
It goes without saying that proper care and maintenance of a car will prevent rusting for a longer time. Anti-corrosion products also work really well to add an extra layer of protection from the elements.
If you start to see some rust spots on your car, it is best to contact the dealership first. You want to check if the car's warranty covers rust repair and protection or if you'll need to pay out of pocket.
Minor rust repairs can set you back about $50 to $200. But if you happen to have an older MG that needs major rust repair, you can end up paying about $500 to $2,500.
4. ABS Warning Light Staying On
The dashboard area is where you find warning lights to indicate faults with various components in the car. This can be as simple as a tire pressure warning all the way to a serious engine temperature warning.
MG ZS has a problem with the ABS warning light intermittently coming on and sometimes staying on. Owners also noticed that the warning light comes on when driving over bumps on the road.
An antilock braking system prevents your tires from locking up during abrupt braking. It keeps the car from skidding out of control and potentially leaving you in an accident.
Ever since its introduction into the MG lineup, the MG ZS has had problems with the ABS warning light. When the light comes on, it is usually because the ABS system is disabled or experiencing a failure.
A failing wheel speed sensor, bad ABS control module or blown fuse, or bad relay can all cause an ABS warning. To pinpoint the issue, many mechanics use a diagnostic tool that will scan the system.
A bad wheel sensor is one of the leading causes of an ABS light staying on in the MG ZS models. A wheel sensor measures the speed of the wheels and communicates this with the ABS control unit.
Wheel sensors are prone to damage because of how close they are to the wheels and therefore the road. Unfortunately, speed sensors can't be diagnosed manually and need extra tools to diagnose.
A bad hydraulic control unit is also a component that can cause an ABS warning light. The hydraulic part of the unit can malfunction and needs a diagnostic tool to determine what the problem is.
The ABS hydraulic control units are generally reliable and don't go bad before other units. You can expect a control unit to last you about 120,000 miles before it starts having problems.
Another way the ABS system can stop functioning would be because of a blown fuse or a bad relay. Fortunately, this is a simple and inexpensive way to fix an ABS warning light problem.
Models like the MG ZS have been known to have bad relays and blown fuses that mess around with different electronics in the car. It can also throw off the ABS unit and illuminate the warning light on the dashboard.
Related: Problems With Older Cars: 18 Common Issues (Explained)
5. Oil Leak Problems
Oil leaks have been a problem for as long as there have been cars. 
A quick way to check for leaks is to look under the car after it has been parked for a while. Leaks can occur with both new and old cars alike, and this is common with some MG models.
The MG3 model and older versions were known to have oil and coolant leak problems. The issues were traced down to various sources, such as the gasket covers, pressure hoses, filters, and plugs.
It is important to take note of where in the car the leak is coming from. Depending on this, the leak will indicate which components in the car have a problem.
For example, a leak from the rear can indicate a problem with the rear axle and differential. This includes leaking parts such as the pinion oil seal and rear hub seals and gaskets.
Fortunately, smaller oil leaks can be fixed pretty quickly with little expense. Bigger problems that include leaks from the head gasket will need more expertise and therefore cost more.
Related: Problems With Peugeot Cars? (6 Most-Common Issues)
General Pros and Cons of MG Cars
Here are general pros and cons of MG cars:
Pros
Premium-looking SUVs
Low maintenance
Fuel-efficient models
Quick charging for EVs
Cons
Gearbox and Transmission issues
Head Gasket failure
Premature Rusting
ABS Warning Light failure
Oil Leaking issues
What Do The Reviews Say?
Here are some reviews of MG vehicles:
MG leads the way with an electric car that trumps fossil fuel-powered counterparts in every way.

It is time for us to step away from our beloved oil-burning motor to an electric one. Morris Garages is one company that has stepped up the ante against global warming with their electric SUV, the ZS EV.
Source: cardekho.com
What's The Resale Value of MG Cars?
Here are the resale values of some MG cars and their mileage:
| | | |
| --- | --- | --- |
| Model | Mileage (miles) | Price ($) |
| 2014 MG MG350 | 16,763 | 7,750 |
| 2016 MG MG360 | 7,892 | 11,763 |
| 2022 MG 3  | New | 13,480 |
| 2022 MG Astor | New | 13,890 |
Related: Problems With Chinese Cars? (7 Most-Common Issues)
Was this article helpful?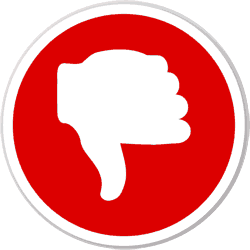 Did you find wrong information or was something missing?
We would love to hear your thoughts! (PS: We read ALL feedback)