Haval is a car brand owned by the Chinese automaker Great Wall Motors. Great Wall Motors has been around since 1984 and produces crossover cars and SUVs.
Haval is one of the top 10 brands selling in its native country, which is China. It produces great family SUVs that are affordable and offer good comfort.
The Haval brand has gotten some complaints from consumers among its lineup of SUVs. Most issues are minor, although some are serious and expensive to fix.
In this article, we discuss some common issues with Haval cars that owners experience.
1. Ongoing Transmission Problems
Haval cars have been inundated with transmission problem. The Haval H6, H9, and Jolion all have a few transmission problems that have come up during their lifetimes.
Earlier versions of the Haval H2 had a problem where the transmission would not go into reverse. The issue was traced down to the shift lock solenoid, a faulty shifter mechanism, or a faulty ignition barrel.
Symptoms also included the car having trouble shifting into gear or there was excessive shifter movement. If you experience any of these symptoms, it is recommended to stop driving the car until the issue is sorted out.
The Haval Jolion also experiences transmission problems, such as slipping and grinding gears. Owners also noticed a burning smell when the transmission has problems.
The manufacturer recommends regular transmission fluid changes so that the gears are properly lubricated. By driving a car with transmission problems, you risk the chance of getting stuck.
Most of the Haval SUVs have a 7-speed dual-clutch transmission that has a few owners complaining about it. This transmission on the Haval H6 feels jerky during acceleration.
Owners complained that the H6's transmission struggles to respond, especially in stop-and-go traffic. The company says this sort of issue is prevalent in DCT transmissions and that nothing is wrong with the car.
Transmission problems aren't really serious safety issues, but need to be fixed as soon as they show up. This prevents the risk of the car getting stuck or costing even more to fix.
2. Battery Failure
The Haval Jolion and H6 have issues with batteries depleting quickly or just abruptly dying out. Battery problems ranged from depleted battery liquid or the battery not charging enough.
Another model that also faced battery issues is the Haval H2, which had a significant drop in battery life. This was after a tracking device or other accessories were installed.
Battery issues can leave you stranded if not diagnosed quickly. Batteries die over time and should be checked regularly to ensure they have enough electrolyte and power.
This issue appears to be even stranger on the Haval H6, which has had multiple complaints from owners. It was reported that the battery would completely lose power even after replacement batteries were installed.
A car battery should last on average four years with proper maintenance and care. Most dealerships will also check and diagnose your battery free of charge.
A dying battery can mess with electronics in the car, such as air conditioning and electric windows. Safety features, such as power steering and ABS, can also be affected.
This might put the passengers in the car in danger if a safety feature gives in before a crash. This is why it is important to always check the health of your car battery, especially if it shows signs of wear and tear.
It is recommended to replace a car battery which seems to be dying for gas-powered cars. The dealership will be able to advise on which battery brand to buy that will provide enough power for your Haval model.
3. Abnormal Brake Noise
Owners of the Haval H9 have had complaints of a noisy brake pedal, which shows up even in new cars. The issue shows up as a squeaking noise whenever the brake pedal is depressed.
The noise seems to come from the bottom of the driver's foot even though there is nothing under the foot. It is a rather annoying noise and there's usually no sign of why it sounds that way.
The automaker suggests that the noise is caused by an incorrect position of the brake pump. They explain that the brake vacuum pump bounces back on the brake connecting rod.
Owners of both the Haval H6 and H9 found a solution by applying a light lubricant like butter to the mechanism. This allowed temporary lubrication and smoothed out the noise for some time.
Another solution was to replace the brake connecting rod, which was likely the main cause of the noise.
The noise is not a safety concern on both the Haval H6 and H9 but has annoyed owners that raised complaints. It can be an annoying noise, especially in stop-and-go traffic.
A replacement connecting rod can cost around $120 for the parts and labor. This will differ according to the areas and dealerships you visit.
Other owners found out that the noisy brake pedal was due to a faulty brake light switch spring. This spring turns on the brake lights whenever the brake pedal is depressed.
The spring inside the brake light switch rebounds back when the brake is applied and can sometimes make a squeaking noise. Lubricating this spring can lessen or even completely stop the noise.
Any dealership will help with lubricating the brake light switch spring for free even if the car is out of warranty.
4. Low-Quality Sound System
The Haval H2, H6, and Jolion have had multiple complaints from owners who say the sound system is average. The speakers don't have a rounded premium sound you'd find in competing models.
Haval got its interior designs well with classy-looking materials and aluminum speaker grilles. A good-looking interior does not hide the average-sounding speaker system.
Haval models like the Jolion also get an impressive infotainment system with a large touchscreen. The infotainment system supports both Apple Car Play and Android Auto for seamless smartphone integration.
There have been complaints that the infotainment system user interaction can be quite confusing. However, other people like the innovative way that the system was designed.
Most Haval SUVs have up to 8 stereo speakers for a more surround sound experience for the passengers. The problem is that the system sounds lower than other brands and can sometimes sound tinny with low bass.
A lacking sound system will not render the car unsafe to drive and most people don't buy cars for their sound systems.
However, it was reported that it was not great for long-distance drives where entertainment was a big factor.
The infotainment system's innovativeness makes up for the lack of a good speaker sound system.
Owners that were really disappointed with the speaker's performance were able to install aftermarket speakers. This can be an expensive undertaking and would need a professional sound system installer.
5. Turbo Lag
Turbo lag can be quite annoying when you're driving on the highway and need to overtake other vehicles. You need sufficient turbo to quickly complete maneuvers such as overtaking and joining a highway.
Models like the Haval H2 and Jolion have had owners complaining about the lack of turbo when needed. Complaints are that the SUV has poor throttle response and the turbo lags.
The Haval Jolion powers the front wheels with a 1.5-liter turbocharged four-cylinder petrol engine. It features a 7-speed dual-clutch transmission, which is an improvement to the Haval H2.
This Haval SUV goes up against competitors such as the Mazda CX-30, which has almost the same specifications. However, competitors don't have as many complaints about laggy turbo as with the Haval Jolion model.
Turbo lag is not very noticeable when driving in normal conditions because it only kicks in when extra power is needed.
Owners notice the turbo lag when going up steep inclines or when accelerating abruptly from a complete stop. There is enough engine power, but the turbo just kicks in later than needed.
6. Terrible Fuel Consumption
Fuel consumption depends on the type of engine and transmission of the car and the way you drive your car. Some owners of Haval models complain their car seems to be fuel-thirsty.
Owners who've had their Haval models for longer say that the fuel consumption gets better over time. This is likely because the car gets accustomed to the way you drive it over time.
For example, the Haval H6 SUV gets around 9L/100km when new. However, after a couple of months of driving it, the consumption gets lower than 6 liters per 100 kilometers.
The electronic control unit (ECU) learns the driver's driving habits and then adjusts the transmission to suit their driving style. This also goes for fuel consumption, which gets better with time.
Factors that determine fuel economy for a Haval car include driving behavior such as rapid acceleration, speeding, and vehicle weight. The smoother you drive, the better fuel economy you'll get from your car.
Components affecting the fuel economy might include old engine filters, damaged fuel injectors, and clogged-up fuel filters, among other things.
Regular maintenance, fluid checks, and filter changes can increase gas mileage.
It is likely that consumers who complain about Haval's fuel consumption come from low-consumption cars. With that said, the Haval H6's competitors do get better mileage.
Before buying a car, most people want to know the miles per gallon for the car. This helps them determine monthly ownership and running costs.
It is now important for drivers to monitor their fuel consumption to decrease fuel expenses. Modern Haval models now have fuel consumption sensors to let you know how much gas the car is using.
Related: Problems With Peugeot Cars? (6 Most-Common Issues)
General Pros and Cons for Haval Cars
Here are some pros and cons of Haval cars:
Pros
Value for money
Big-car feeling
Low maintenance
Modern designs
Comfortable suspension
Smart multi-functional 3D dashboards
Cons
Transmission Problems
Battery Failure
Abnormal Brake Noise
Low-Quality Sound System
Turbo Lag
Bad Fuel-consumption
Related: Problems With MG Cars? (5 Most-Common Issues)
What Do the Reviews Say?
Distinctive design, upmarket features and finishes, and a bigger footprint than most rivals make the Jolion look more expensive than it is.

The Haval Jolion is bold, featuring 18-inch wheels and a striking LED arrangement at the front on this Super Luxury derivative.
Source: cars.co.za
What's the Resale Value of Haval Cars?
Here's the resale value of popular Haval cars and their mileage:
| | | |
| --- | --- | --- |
| Model | Mileage (miles) | Price ($) |
| 2021 Haval H2 | 11,184 | 22,995 |
| 2017 Haval H6 | 24,854 | 15,300 |
| 2015 Haval H8 | 34,800 | 22,888 |
| 2019 Haval H9 Ultra | 56,987 | 32,660 |
Related: Problems With Chinese Cars? (7 Most-Common Issues)
Was this article helpful?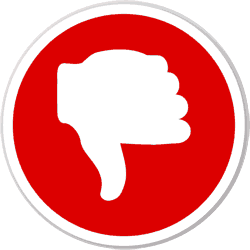 Did you find wrong information or was something missing?
We would love to hear your thoughts! (PS: We read ALL feedback)