Do you know that Smart cars are produced by the Mercedes company?
Despite being a premium brand, Smart cars also have some issues.
This article will throw more light on these issues and offer maintenance tips.
Check also: Smart Car Demographics and buyer profile
1. Engine Is Unreliable
One of the greatest drawbacks of Smart cars is their unreliable engine.
A clear case of its unreliability was when a 2015 model had a total engine failure after reaching just 22k miles. The owner stated it cost him $14,000 to replace the engine. Another user said his engine has broken down three times in two months.
Luckily, the car was covered by a warranty. But the concern is, what of those that are not covered by a warranty? Because unfortunately, the cars do not even come with a warranty anymore in the US.
If you have to buy a used Smart car, inspect it for any mechanical problems. 
The general interval should be around 75,000 miles and 95,000 miles and a new timing belt can cost up to $2,000 (labor inclusive) according to Vechiclefreak.
2. Gears Won't Engage
This problem is common in the Smart Fortwo model. The car comes with a 5-speed automated manual transmission. There are different gearboxes that may come equipped with the Smart Fortwo model.
Smart cars don't have the best transmissions even for city and casual driving. Some common problems you may experience with the Smart Fortwo transmission include:
Gears Slip Out of Place
A very abnormal situation is when the gears shift out of their place. This should only happen when starting your vehicle and not when it is launched.
Once you notice this slippage problem, it is a clear sign that your clutch is faulty.
Difficulty In Shifting Gears
This is another problem you might experience with the Smart Fortwo model. The gears may no longer shift or tend to skip.
One common reason for this problem is a damaged solenoid. A second cause may be that the speed sensor is malfunctioning, and it delivers the wrong data to the gearbox.
Jerks in the Gearbox 
This typically happens when there's insufficient oil in the gearbox or the oil has lost its quality. If you experience jerks in your gear, you should urgently change the oil.
Another problem may be the gearbox leaking. Once this happens, it means one of your oil seals is damaged or worn out. Contact your mechanic to fix this leakage as quickly as possible.
Thankfully, the all-electric model of this brand makes a better option because it does not come with these problems. 
If you're worried about the dependability of these cars, take a look at our article about how reliable Smart cars are.
3. Vehicle Bottoms Out
This is another major drawback of this brand. The suspension of the car is very poor, which dampens the driving experience.
It has a poor handling that does not take the hits of bumps and potholes well.
Even worse, the cost of repair is very expensive.
A single shock for the 2012 Fortwo model cost up to $300 and you'll need to buy two or four, besides the labor cost and additional parts. 
4. Brakes Wear Out Fast
Driving a Smart car can require you to change your brake pads too frequently. This rate of wear is subject to some conditions.
The vehicle's general usage and maintenance plus the driver's braking behaviour and terrain where the car is used can determine how long the brakes will last.
The general lifespan for brake pads is about40,000 miles, while the best a Smart car can reach is only 25,000 miles to 30,000 miles.
5. Battery Replacement Is Expensive
The estimated price for a new battery replacement for a Smart Fortwo Hybrid High Voltage costs around $18,475 to $18581 on average, according to RepairPal.
This is relatively expensive for just a car part. 
Related: Smart Cars With The Most Recalls? (Helpful Overview)
General Pros and Cons of Smart Cars
Before investing in a Smart car, it is best to have ample knowledge about its pros and cons.
This gives you the opportunity to make a sound judgment before buying and making sure that the car is good enough for your driving habits.
Below is the list of strengths and drawbacks of the Smart car.
Pros
Compact size
Quiet ride
Reduced emissions
Fewer maintenance issues
Cons
Cramped cabin
Storage Problem
Cannot handle high speed
What Do the Reviews Say?
Smart cars get a 4.0 out of 5.0 for its reliability rating. Though the brand is discontinued in the US, they are still sold abroad and other subcompact vehicles like the Fiat and Mini all compete and are in parity with Smart cars.
The main problem with the Smart car based on the report given by car.usnews.com was its underpowered engine and jerky transmissions.
Asides from this, it is a really great vehicle, good on gas and easy to maneuver.
Related: Are Smart Cars Good On The Highway? (Solved)
What Is the Resale Value of Smart Cars?
Based on the reports of truecar.com, the price of a used Smart Fortwo currently ranges from $4,232 to $18,500, with mileage from 3,562 miles to 175,778 miles while the current price of the smart Fortwo costs $14,650 for the base model and $ 23,900 for the Electric Drive.
The cheapest used smart Forfour costs as little as £300, with the most expensive model with a price tag of £17,899 while the RRP price of the Forfour ranges from £10,560 to £20,730 according to carwow.uk
Related: Problems With Electric Smart Cars: 8 Known Issues (Explained)
Was this article helpful?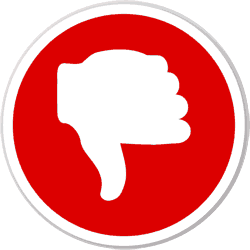 Did you find wrong information or was something missing?
We would love to hear your thoughts! (PS: We read ALL feedback)