It is hard to believe a car that shares its roots with the 1930s VW Beetle has become the most influential sports car of the 20th Century. No other car looks like it or sounds like the Porsche, and no other sports car can match its unique driving dynamics.
Let's dig into the numbers and arguments and see if the Porsche brand still got what it takes!
Are Porches Worth it?
Porsche makes a good selection of very reliable cars for different purposes. From sports cars to roomy SUVs for the family. They are reliable and good cars that last long when taken good care of. That said, they are expensive and you can get more car for the same money elsewhere.
Let's dive deeper.
3 Porsche Models Compared To Similar Cars
The Porsche brand has several models when we look at the 911-style car. We have tried to compare it to other cars in the same category.
| | | | |
| --- | --- | --- | --- |
| Model | Price | Top Speed | 0-60 mph |
| Porsche 911 GT2 RS | $294250 | 211 mph | 2.7 sec – 0-60 |
| Porsche 911 Turbo S | $190700 | 198 mph | 2.8 sec – 0-60 |
| McLaren 720LT Spider | $315000 | 212 mph | 2.8 sec – 0-60 |
| McLaren 600LT Spider | $256500 | 196 mph | 2.5sec – 0-60 |
| Ferrari 488 Pista | $350000 | 211 mph | 2.9 sec – 0-60 |
| Corvette ZR1 | $118000 | 212 mph | 3.0 sec – 0-60 |
| Porsche Boxster T | $59000 – $82800 | 170 mph | 3.9 sec – 0-60 |
What Similar Cars can I get in the Same Price Range?
If you have the money for a Porsche Boxter or a reasonably used Porsche there are some other options to consider as well. These are other cars that are similar to the popular Porsche models in one way or another.
We have included a mix of American and Asian models on the list.
| | | | |
| --- | --- | --- | --- |
| Model | Price | Top Speed | 0-60 mph |
| Dodge Challenger | $28095 – $59245 | 203mph | 3.4 sec 0-60 |
| Chevrolet Camaro | $25000 – $68000 | 155mph | 5.4 sec 0-60 |
| Mazda MX-5 Miata | $25730 – $34410 | 149mph | 5.7 sec 0-60 |
| Lexus LC 500 RWD | $92300 – $96800 | 168mph | 4.4 sec 0-60 |
| Subaru BRZ | $25795 – $30140 | 134mph | 6.1 sec 0-60 |
| Toyota 86 | $26655 – $32420 | 140mph | 6.4 sec 0-60 |
| Fiat 124 Spider | $25440 – $29540 | 136mph | 6.4 sec 0-60 |
You might not have been considering a Fiat or a Subaru but they actually offer some quite all right models as well!
What are the Most Affordable Porsche Models?
There are several affordable Porsche models when you look to the market for used models.
You might even be able to find a Porsche Boxter for around $15,000 if you are lucky!
Here are some prices on what to expect if you're looking for used Porsches.
| | |
| --- | --- |
| Model | Price (Used) |
| Porsche 911 | $20000 – $25000 |
| Porsche 914 | $50000 |
| Porsche Boxster | $15500 |
| Porsche 928 4.5Lt | $28500 |
| Porsche 944 Turbo | $10000 – $20000 |
Certified Pre-Owned (CPO) Porsches are a great deal.
Porsche's on the preowned market can be comparable to the new car cost for a new sedan.
Also worth a look is the 1978-83 911SC, largely because they're not as popular with purists, and therefore not as expensive as they could be.
They're light, torquey and loads of fun to drive.
A good starter model for first-time 911 buyers
The 911's biggest generational change was the Type 996 launched in 1998. This was the first 'all-new' 911, which had a completely new chassis, and a new water-cooled engine.
This major mechanical change makes pre-996 models more authentic, and therefore more desirable. The 996's otherwise elegant styling was tainted by those terrible fried-egg headlights.
Porsche's designers have seldom put a foot wrong over the decades, but this was a big stumble – one that the next model rectified.
If you don't mind fried eggs look, the less popular 996 can be a bargain buy but don't expect this model to appreciate as the older ones do.
What are the most reliable Porsche cars?
The following Porsche models are the most dependable:
Porsche Cayenne
Porsche Macan
Porsche Cayman
They are not built to look or feel like a sports car but more like a luxury car for families and people who like to tow stuff or bring a lot of stuff.
What are the most unreliable Porsche cars?
Those Porsche models are the least reliable:  (based on poor rating on the Reliability Index)
Porsche Boxster
Porsche 911
Note – Porsche was once very unreliable but this seems to no longer be the case. Instead, Porsche is starting to cement itself as a very dependable brand.
Most important to remember is that Porsche is a sports car that is built well, looks awesome and gives you a driving experience you will never forget.
Can Porches be used on a Daily Basis?
Porsche cars can be driven on a daily basis. The Cayenne, Macan, and Cayman models are built for everyday use with appropriate space for bags and baby seats. You can also drive a classic 911 model on a daily basis.
Porsches can, and are being driven on a daily basis by many owners.
If you can keep in mind that it is not your average vehicle. This means you need to consider things like the clearance of the front bumper strip on the modern 911, when you drive over those annoying speed bumps, or when parking, etc.
There is absolutely no reason why you could not drive your Porsche on an everyday basis.
As a side note though – I would avoid the air-cooled models and rather have a water-cooled 911 if I intend to be driving a Porsche on a daily basis.
Having said all that, you still need to remember that the classic models are mostly sports cars and not your average run of the mill. If you're looking to take the kids to school it would be advisable to spend some time getting to know the mechanics of your Porsche.
And in that case, you should choose a Cayenne, a Macan, or a Cayman model.
Overall, to answer the question, Porsche 911 can be your everyday vehicle of choice to drive. And so can the newer family-friendly models!
Are Porsches Expensive to Maintain?
Your modern Porsche of today is probably not as expensive to maintain as you would think.  Obviously it is more expensive than the ordinary vehicle, but when comparing to similar brands, it turns out to be not that bad.
In the long run, and if you can afford it, it will be better to buy the water-cooled engine models. The relevance of this is that the IMS bearing was considered a weak point of the earlier, pre-2009 models, with water-cooled engines.
Also, look to buy a model from 2009 and onwards.
Tires – this is where it can become a tad expensive, so you might want to rethink that idea you had about driving it every day.
A full set of Carrera tires can set you back $1.5k to $2k.  For that price, you would think you that they would last for miles and miles on end.  Think again.  You will be lucky to get 25K miles out of that set, and if you lean towards racing around a bit, you will more than likely only get around 15k miles. 
If you actually do race, expect the tire bill to come around much sooner than you budgeted for.
Repair and maintenance records now come in handy with this question – assuming you did your due diligence when buying your Porsche. You will have a sports car that performs like it was designed to when it was first built.  There should not be any major issues to deal with.
On the realistic side, a Porsche is going to cost more for repairs and maintenance than your average vehicle found on the road today.  Just like anything else in life, it would also be a good idea to keep coverage insurance on your Porsche.
Porsche does carry a 4-year warranty, but insurance is still definitely recommended.
Example:  Some Estimated Costs on a 2002 Boxster:
Expect $3–8K/year in basic maintenance and some agreed value insurance;
Clutch repair – $2800;
Oil change – $212;
Water Pump – $1540;
Repair of the driver side window regulator $400;
Replacement of the LH center dash cup holder – $258;
All four suspension corners replaced – $1887;
Upgrade/replacement of the top with a glass rear window – $836;
IMS upgrade – $855;
Driver's seat cushion leather split and got repaired – $250;
An oil change, brakes, and alignment – $1250;
Diagnostic confirmation – $386;
Front wheel bearing failure, discovered during a regular oil change cycle – $875.
Bottom line:  If you can afford a new Porsche, you probably will not have a problem maintaining it.
Is the Classic Porsche 911 Worth the Money?
Absolutely.
It's a great classic and it's extremely popular because it's durable and stable. It's not too bad on the mileage either when you consider the engine and performance that's built into these bad boys.
Tips on buying a Porsche
Avoid modified models.
Avoid models that require any work to be done on it.
Always check (and double-check!) that the engine number and VIN match the paperwork.
Give the Service History Book a thorough look over (look also at 'who' serviced it, etc.);
Buy with Resale Value in mind.
Yes, you are buying a Porsche, but remember, this is also an Investment.
Which one should I buy?
After reviewing a couple of opinions, I would say the 72-73 long-nose cars prior to the 1973's impact bumper design change. If you are up for a really cool classic car.
They are highly collectible and are really something else to look at. Simply elegant, stunning and beautiful all in one.
Great tips when buying a 911:
Look out for the condition, color, and mileage on the clock.
Do not underestimate the cost to fix the bodywork, so be fussy about what you are looking at.
Coming back to resale, yes, color does matter and so does the mileage.  Try to buy one with less than 40,000 miles on it.  These two factors, when considered, will make quite a difference when the day arrives to sell/trade-in your baby.
Coupes are worth more than your Convertibles, while manuals are worth more than Tiptronic (on the classics).
And of course – as with a purchase of any vehicle – do a pre-purchase inspection.  With a classic, I'd take it to a specialist and have the mechanics checked as well.
It might be worth remembering that owning a Porsche is not about the money. There is just so much more to it.
Best Arguments for Choosing a Porsche
With a ton of motorsport victories, Porsche and it's racing heritage speaks for itself.
Insurance:
Unlike some similar sports cars, you can get Porsche insurance from anyone;
Rear seats:
The Panamera, Macan or Cayenne from Porsche have rear seats, should you need or even want them;
Persistence, excellence, and attention to detail on the engineering is proven in the fact that the 911 still wins races – not to mention that the Porsche 911 is arguably the most iconic car created (my opinion of course);
You can race it down the track, have fun all day long, and still, it will get you home;
Service:
Porsche also gives a reasonable service schedule along with a loaner car.
Prominent magazines and race drivers all have great admiration, high complementation with regards to the performance and build qualities of Porsche products. Porsche is used as the benchmark in many categories in the sports car arena.
There have been several generations of the Porsche 911, each being consistent to Ferdinand Porsche's 1963 original design.
The Porsche 911 shows that you still can have fun while enjoying the thrill of speed and the dangers of tearing around those bends with its firm yet supple suspension. Yet, at the same time, you can still appreciate the style and class of this vehicle.
The interior is classy and comfortable. And in case you actually need one, it has a back seat and a boot.  The way I look at it, I have the best of both worlds.
Best Arguments for NOT Choosing a Porsche
Here are some of the common problems you may face as a Porsche owner:
Oil leaks
This is, unfortunately, a common issue, and is mainly from the rear main seal. Not an quick fix either as you will need to remove the transmission to fix this problem;
Low/battery power
This tends to happen more in Porsche than other manufacturers. Batteries tend to go flat when the vehicle is not driven often enough (like any other vehicle). It is advisable to use a battery maintainer if you don't intend driving your vehicle for two weeks or longer.  This should prevent your battery from going flat;
Heavy clutch pedal issues
This is common in the 911 Turbo models and would be the norm to just replace it when/if it becomes an issue;
The A/C system on early air-cooled models is awful;
Breaking down outside a major city could pose a problem, as not everyone keeps parts, or even has the know-how, to fix anything. You will land up paying for your Porsche to be loaded onto a flatbed truck to be taken to the nearest Porsche dealer – not to even mention the kind of stress you will be going through when they load your Porsche!  Even more reason to keep her properly maintained.
Oh, for the old air-cooled models – you would be wise to carry extra quarts of Mobil 1 on any longish trips 😉
In Conclusion:
Like any other vehicle on the road today, Porsches have their plus points, and their 'not so plus points' – but let's face it – who does not want to own their very own Porsche of any model?
Just to be able to say that you own one is already enough – never mind all the pleasure you will get out of driving it.
No matter which way you look at it, being part of a dynasty of the famous name 'Porsche' is something worth having on your bucket list.
Was this article helpful?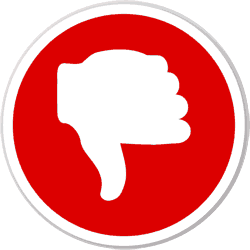 Did you find wrong information or was something missing?
We would love to hear your thoughts! (PS: We read ALL feedback)