Ducati Multistrada 1200 and 1260 are L-twin engine-powered bikes that sit somewhere on the spectrum between being a supermoto and a sport-tourer.
We have researched the Ducati Multistrada 1200 and 1260 and come up with a few of the problems other owners have faced with these bikes and the steps they took to solve them.
These are some of the most common problems with the Ducati Multistrada models.
1. Intermittent Electrical Failure
An electrical failure can pop up on any bike, and a small handful of Multistrada owners have reported that their bikes were no different.
The good news is that most of the electrical failures on the Multistradas were the result of standard wear and tear rather than indicating a design flaw.
Let's get into a few of the culprits to look for when troubleshooting electrical wear and tear on a Ducati Multistrada.
Wiring Loom:
The wiring loom or harness is an assembly of electrical wires secured by a rubber or electrical tape.
A bike's loom keeps wires organized and protects them against exposure to vibration, moisture, and elements. A failed wiring loom can prevent the bike from turning over, cause the lights to malfunction.
A Ducati Multistrada with a failed wiring harness may display flickering dash lights.
Regulator/Rectifier:
The regulator rectifier converts the AC generated by the stator to DC to charge the bike's battery, regulating the DC to prevent damage to the motorcycle's battery and system.
Faulty regulator/rectifiers can lead to a multiplicity of issues, like fried diodes, abnormal battery draining or charging, and erratic electrical behavior.
On a bike with a faulty regulator rectifier, the bike's battery has the potential to explode from the surge in voltage.
Blown Fuses:
A blown fuse might lead the bike to run poorly or die totally.
A fuse might become faulty due to overuse or excess vibration.   The main fise is an integral component of your motorcycle's electrical system, and inspecting and changing old fuses is a part of routine maintenance.
Inspecting your bike's electrical system is a part of upkeeping your service schedule outlined in the owner's manual.
Adhering to a routine maintenance schedule is the best way to avoid encountering electrical problems on a Ducati Multistrada.
2. Side Stand Issues (Recall)
A side stand is like a motorcycle kickstand, a metal footing liable for propping the bike up once it's parked.
The side stand switch is a safety device that indicates if the side stand is stowed properly after being deployed.
If you do not withdraw the side stand upon shifting your Multistrada into gear, the bike's engine will shut down.
However, the Ducati Multistrada 1200 came with a defect that permits you to ride your bike even while the side stand remains down.
Ducati's side stands switch design employs a pivot bolt to press the sensor when the side stand is extended, interrupting the sensor's signal and stalling the bike.
Unfortunately, several 2015-2016 models left the factory with an insufficient pivot bolt size of 15mm, instead of the 17mm bolt it should have had installed.
As a result, the nuts could disconnect, and the bolt could slacken, preventing the sensor switch from recognizing the stand's position; this may prevent the engine from starting.
When riding, the sensor-switch pin may become disengaged, which could:
Cause the engine to stall, or
Allow the rider to start the engine and the bike to ride with the side stand still deployed.
Dealers were asked to replace the pivot nut on the side stand, but if you're the owner of a Multistrada from one of those years and you're having that issue, make sure your Ducati Scrambler's side stand sensor has been updated with the 17mm pivot bolt.
3. Failed Fuel Tank Sensor (Both 1200 And 1260)
The fuel tank sensor of the Ducati 1200 and 1260 is there to serve the significant purpose of notifying you of your fuel level.
Although it comes functional initially, it can develop faults much later.
You may find out that you will get wrong readings; therefore, the bike could stop on the road abruptly since you were misinformed about your fuel level.
Some pointers may indicate when your fuel indicator is faulty:
Faulty Arm Movement:
When the fuel indicator is defective, the arm indicates the level of fuel will offer inaccurate readings.
It will initially show a full tank then show an empty tank almost immediately.
Also, it would show you a nearly full tank, whereas it is virtually empty. At this rate, your bike could stop on the road without previous warning.
Continuously Empty:
Also, once the float of the gauge breaks or once you have a faulty resistor, the fuel indicator could stand still at empty.
This is often the most common issue and can end in misestimating your fuel level.
Continuously Full:
Once the resistor emits a wrong signal, the instrument cluster would receive this signal and leave the gauge permanently full.
Hence, it would be best if you frequently got your gauge checked as soon as this happens to avoid fuel running out while you are riding.
If your Ducati Multistrada is experiencing inaccurate fuel readings to a faulty sensor, there isn't much to do besides bite the bullet and get a new one installed. Ducati is aware of this situation, so your local Ducati mechanic can slap a new sensor in the tank and have you back on the road in no time.
If you're unable to make it to a dealership anytime soon, accept that your sensor is bad and keep track of your mileage to estimate when it's time for a fuel refill.
4. Regular Quickshifter Failure
The Ducati 1200 has a recurrent problem of a malfunctioning quick shifter.
Usually, when using a high-grade bike, you tend to use an excessive amount of pressure on the shift to deploying the bike into gear.
As a result, the Ducati 1200 features a history of an easily broken quick-shifter. Once this happens, the engine cuts, and also the bike stops accelerating, triggering kickbacks that are extremely unnerving, especially at the high speeds  Ducati's are built to master.
A summary of  a few quick-shifter issues on the Ducati Multistrada:
Disengaged Quickshifter:
Usually, each bike comes with service messages and red triangles to indicate that the quick-shifter is enabled.
However, some of the Ducati 1260 and 1200 bike models come without being engaged by the manufacturer. As a result of this mishap, the quick shifter wouldn't respond to rider input.
Hence, the safest way to repair the quick-shifter is to reach out to the manufacturer and update the ECU.
Gear Box Defect:
Proper gearbox performance relies on the quick shifter.
Therefore a damaged shifter gearbox equals a struggling gearbox.
5. Faulty Throttle Control
According to the National Highway Traffic Safety Administration, 5,962 Multistrada models from 2010 to 2014 were recalled due to a Faulty Throttle Control.
The issue was with the inner sleeve of the opening throttle cable disengaging from the throttle.
Once disengaged, the part prevents the throttle from being closed, and, in a worst-case scenario, the rider could lose control of the bike.
YOu'd be able to pre-diagnose whether or not your Multistrada bears this defect if you've encountered any tightness on the throttle.
If left unchecked, the problem could result in a failed throttle system, where the bike does not respond to throttle input at all.
If your Multistrada 1200 has experienced any of the symptoms described above, contact your local Ducati dealership; Ducati's authorized dealers were directed to replace the upper throttle cover with a new component that corrects the problem and preventing it from occurring in the future.
6. Faulty Clutch Master Cylinder
This is an issue of wear and tear that is by no means indicative of a defective trend but still worth mentioning to shed light on some Multistrada forum FAQs.
Like any bike's seals, the seals in the Multistrada's master cylinder need to be inspected in adherence to the bike's regular service schedule.
The is a particular level of fluid needed to keep the bike's clutch moving properly. If a wearing seal is left in place, it becomes prone to leaks to reduce fluid level.
One way to diagnose this problem is when you have issues shifting gears due to the leaking or contaminated fluid responsible for movement.
If the fluid is dirty or contaminated, your bike may have a faulty seal in its clutch master cylinder.
Remember, servicing and inspecting your bike is part of riding. Adhering to the schedules outlined in your owner's manual can prevent many of these wear and tear issues from surfacing before they get complicated and cause more damage.
You should also be reading our article which talks about 7 Most Common Problems With Ducati Hypermotards
General Pros And Cons Of The Ducati 1200 + 1260
Pros:
The Ducati 1260 is a fully functional multipurpose bike that caters to the needs of any rider. This is made possible by its ability to switch modes at any time while delivering adequately.
This bike is a smart bike with a computerized and fully updated control panel. Additionally, you can save different riding profiles from enabling you to ride without fiddling with the controls frequently.
Its Brembo brakes are incredibly responsive and fully functional with ABS to give you extra confidence while commuting and o rough terrain.
Riding on a hill is no longer tasking with the Ducati 1260 as it has a unique hill-hold feature. Consequently, the bike will stay put without rolling backward when parked or idling on a hill.
The desmodromic, Testastretta engine of the Ducati 1200 is potent and comes thoroughly recommended for any riding mode. Additionally, this engine is liquid-cooled with an L-twin cylinder which is the perfect combination for any riding adventure.
Its seat – handlebars geometry is superb and was designed while having you in mind. The distance between them is just perfect for any rider of any height. Additionally, its seat is comfortable, with the height being the best for different riders.
Despite the Ducati 1200, it is easily ridden and still runs as fast as lighter bike models.  Also, the torque of the bike is the best for both off-road and on-road riding experience.
Cons:
Intermittent electrical failure.
Side stand issues
Failed fuel tank sensor
Regular quick-shifter failure
Faulty throttle control
Faulty clutch master cylinder.
What Do The Reviews Say?
"Despite the size of the bike, the handling remains on the sportier end of the adventure bike sector, and this bike, thanks to the semi-active suspension, can carry serious road pace that will leave sports bike riders wondering how such a big bike can move so fast."
"The ride is plush, but there's enough control when you test the sporty side of the Ducati; for 90% of the time, the suspension is faultless. Comfort is on a par with the pricier S model."
[Source: Motorcyclenews.com]
"On the 1200S, the suspension is soft when riding in a straight line, for maximum comfort, with Touring the best road-going choice. But as soon as you get aggressive in corners, it goes all semi-active on you, and the bike is well planted."
The Multistrada 1260 has a suitable V-twin engine that powers its switchable riding modes. Also, this bike's seating position is upright, hence giving you the right posture for riding. Additionally, this bike comes with a luggage rack and suspension suitable for long travels.
Its electronics are also topnotch with effective cruise control, ABS, and quick-shifter compatible with the different riding modes.
[Source: Cycleworld.com]
What Is The Resale Value Of The Ducati Multistrada 1200 + 1260
| | | | |
| --- | --- | --- | --- |
| Bike model | Year | Mileage (km/h) | Price ($) |
| Ducati Multistrada 1200 | 2013 | 36,028 | 8,329 |
| Ducati Multistrada 1200 | 2014 | 34,520 | 9,334 |
| Ducati Multistrada 1260 | 2015 | 21,243 | 12,446 |
| Ducati Multistrada 1200 | 2016 | 6,938 | 12,441 |
| Ducati Multistrada 1200 | 2017 | 12,054 | 12,441 |
| Ducati Multistrada 1260 | 2018 | 15,289 | 18,111 |
| Ducati Multistrada 1260 | 2018 | 2,189 | 19,910 |
| Ducati Multistrada 1260 | 2019 | 5,230 | 18,360 |
| Ducati Multistrada 1260 | 2019 | 1,228 | 21,154 |
NB: The above prices are subject to change based on your location, mileage, and bike model.
Final Thoughts
The Ducati Multistrada 1200 and 1260 bike models, despite their shortcomings, deliver correctly.
Hence, there is a need to check your bike when you purchase it, even more so when used previously. Additionally, these bike models are fairly pricey but deliver value above and beyond their price tags.
These bike models' resale value is fairly moderate, as you are guaranteed a good deal when reselling your bike.
Was this article helpful?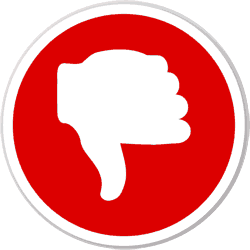 Did you find wrong information or was something missing?
We would love to hear your thoughts! (PS: We read ALL feedback)
ⓘ  The information in this article is based on data from National Highway Traffic Safety Administration (NHTSA) recall reports, consumer complaints submitted to the NHTSA, reliability ratings from J.D. Power, auto review and rating sites such as Edmunds, specialist forums, etc. We analyzed this data to provide insights into the best and worst years for these vehicle models.
---