The Nissan Murano brings a bolder and more urban-oriented styling to the world of SUVs, making it an appealing car.
We've looked at how long a Nissan Murano lasts and now it's time to dive into some of the most seen problems with these models.
Consumers have embraced this car, particularly for its high safety and reliability scores. But just like many cars, the Nissan Murano has a few faults that some consumers have raised.
Let's take a look at some of the most common Nissan Murano problems.
1) Engine Mount Failure
Some Nissan Murano models from 2003 to 2015 have reported this issue. As you drive, you will hear and feel a thumping noise on the car's floor.
A failing mount will cause the engine to move too much, so it could end up needing to be replaced.
The vibration caused by a damaged engine can affect other car components like fan belts and radiator hoses. Replace them to preserve the overall health of your car.
Possible Causes and Solutions
Engine mounts are made of rubber, a substance susceptible to wear and tear. With time, it will lose its elasticity, hence reducing its function in the engine.
The solution to this is simply replacing the worn-out engine mount.
Fluid Leaks onto the Mounts
If you do not address any leaks with your car, you may face this issue.
For instance, leaking engine oil is likely to soften the rubber, hence leading to engine mount failure.
Improper Mount Installation
Most car owners will often try to install the mount themselves. Unfortunately, due to lack of experience, they do not do it correctly. As much as you can do this yourself, it is better to have a qualified person to fix it.
That way, you are sure the new mounts will be installed correctly and last longer.
If you have been involved in an accident, you might experience engine mount failure.
Do not just check for superficial damage. Always have a professional investigate internal damage as well.
The average cost of replacing your Nissan Murano engine mount is about $1,136 to $1,169, labor included.
Sign You Need to Replace Your Engine Mount
The anti-vibration features of engine mounts are important as they prevent engine damage and ensure you can operate the vehicle efficiently.
Watch out for these signs, as they will help you know when it is time to replace your engine mounts.
Rocky start
Increased vibrations
A bumpy ride than usual
Visual wear
Impact noises
What Happens When You Fail to Change Your Motor Mounts?
No matter the quality of your engine mounts, with time, they will wear down and need replacement. Failing to replace them can lead to the following:
Once the engine mount breaks off from your engine, there is no more proper support.
That means if you get on the road with such a vehicle, not only are you risking your life but that of other motorists as well.
Damage caused to other components.
The vibration resulting from worn-out engine mounts can affect other car components such as radiator hoses and fan belts, causing stretching or snapping.
Fixing engine mounts is important if you want to ensure your vehicle is in good condition.
Engine mount failure can also cause engine misalignment or movement. Worn-out engine mounts can make the engine move around in different directions. This is often noticed when you are accelerating or speeding.
2) Problems With the CVT Transmission
Although the Nissan Murano manufacturer has gone over and beyond in designing this vehicle, some common transmission problems have come up.
And since you cannot tell when you will run into problems, it is better to know of potential issues so that you are ready if they ever occur.
Even when a driver is only applying a small amount of gas, the 2004 Nissan Murano's automatic transmission can surge forward unexpectedly.
After that, a high idle or failure to start can occur. Although this issue can be linked to a bad pressure sensor, you may have to replace your transmission.
This problem is most common with the 2015 Nissan Murano. When the car engine is running at 1,000 RPMs or less, the CVT transmission may shudder.
When this happens, you will not be able to accelerate properly.
When you try to accelerate from a stop, the transmission may not engage the first gear. As this happens, you will not be able to move even if you are pressing the gas pedal.
This issue has been reported by most 2009 Nissan Murano owners.
It is common for the 2004 Nissan Murano CVT transmission to start misbehaving when the vehicle reaches the 160,000-mile mark.
Before this happens, you will notice poor fuel efficiency, a bad smell as you drive, and intermittent power losses.
Leaks from the transfer case
The transfer case will only send power to the vehicle's wheels when it has the proper fluid level. When the seals are damaged, then you can expect a leak.
Possible Solutions
For most of these problems, you will have to replace the entire transmission.
You need to know that at one point, most CVT transmissions will fail. However, you can extend the overall lifespan of your transmission by maintaining it well.
Another possible solution to the issue of the leak is to replace the worn-out gasket, and you will be good to go.
General Tips on Maintaining Your CVT
Here are a few tips to help you ensure your CVT transmission serves you for a long time.
Ensure that your car has enough fluid (not more than 75% in the reservoir)
Ensure that your front mudguard is well situated to prevent any dust from accumulating on the CVT
Do not overload your vehicle, as that will only strain your CVT.
Stick to good driving habits.
3) Issues With a Few Interior Accessories
Issues with the interior accessories are mostly common with the earlier models. The accessories that people have complained about are as highlighted below.
The Nissan Murano sun visor is prone to premature deterioration, particularly in cold areas. Most people believe that this happens because cold temperatures will cause plastic materials to shrink.
Another issue with the sun visor is that it refuses to stay up. And while this can only be an inconvenience, it can also be a safety issue, meaning the problem should not be taken lightly.
Damaged seat adjuster assembly
A damaged seat adjuster assembly will cause the seat to squeak and rock back and forth, hence leading to discomfort.
Possible Causes and Solutions
Most issues with car accessories often occur because of frequent use. For the damaged visor, you will have to replace it with a new one. This can also be a DIY project if you have the right tools and know what you are doing.
For the damaged seat adjuster, first, check that there are no physical obstructions preventing the seat from moving.
If there are none, you may have to take the car to the mechanic and have it checked.
General Pros and Cons of the Nissan Murano
Take a look at some of the pros and cons of the Nissan Morano
Pros
Great Safety Features
If you do not want to spend money adding safety features to your car, then the Nissan Murano is the vehicle for you. Even the most basic model has some great driver assistance technologies, such as a forward collision warning.
It also comes with a driver drowsiness sensor, making the life of pet owners and parents much easier.
In comparison to a truck-based SUV, drivers admit that the Nissan Murano is easier to handle. It has anti-roll bars, reducing body roll.
It also has a speed-sensitive steering system that allows you to navigate the car easily in difficult terrain.
Despite being popular for many years, the V6 engine is still impressive in terms of performance. The car features 260 horsepower and 240 lb-ft of torque, making the SUV responsive to your demands.
The vehicle can also accelerate to 60 mph in around 7.3 seconds.
Impressive Exterior Design
While all the Nissan Murano models come with a great design, the 2020 Nissan Murano is particularly impressive. If you are a driver who loves attention, you will love this car.
From sharp LED headlights, bold VMotion lines, and 20-inch wheels, these features give the Nissan Murano an attractive, courageous, and luxurious look.
Extremely Comfortable Seating
When driving a Nissan Murano with friends and family, you will not hear any complaints about discomfort, especially from people at the back. The car has enough legroom, and the seats have been designed to offer excellent body support, even on long trips.
Cons
Engine mount failure
Problems with CVT transmission
Issues with a few interior accessories
What Do the Reviews Say?
'The Nissan Murano is a comfortable, quiet ride with high safety ratings from the NHTSA. However, its looks and tech are starting to age when you compare it to other SUVs in the market.'
https://www.motortrend.com
'The 2022 Nissan Murano is a good SUV but not great, especially in terms of cargo space and transmission. However, it is still worth considering as it offers a robust engine, a relaxed ride, well-padded seats, and impressive fuel economy.'
https://cars.usnews.com
What is the Resale Value of the Nissan Murano?
Below is the average resale value of the different Nissan Murano's in average condition.
Note: we also have a list here of the best and worst years for Nissan Murano.
The figures estimate the vehicle being driven 12,000 miles per year.
| | | |
| --- | --- | --- |
| Year | Mileage (Miles) | Price ($) |
| 2003 | 12000 | $1325 |
| 2004 | 12000 | $1436 |
| 2005 | 12000 | $1536 |
| 2006 | 12000 | $1534 |
| 2007 | 12000 | $1753 |
| 2009 | 12000 | $3504 |
| 2010 | 12000 | $4850 |
| 2011 | 12000 | $4455 |
| 2012 | 12000 | $4671 |
| 2013 | 12000 | $7409 |
| 2014 | 12000 | $9239 |
| 2015 | 12000 | $16954 |
| 2016 | 12000 | $18388 |
| 2017 | 12000 | $21598 |
| 2018 | 12000 | $21771 |
| 2019 | 12000 | $22618 |
| 2020 | 12000 | $30498 |
| 2021 | 12000 | $37329 |
These resale values apply when you are trading in your old car.
If you are selling to a private buyer, you might fetch slightly higher prices.
This vehicle features a powerful engine, comfortable seats, a gentle ride, and easy-to-use infotainment controls. It also has reasonable fuel economy estimates, which is something drivers love.
GO BACK: Problems for all Nissans.
Was this article helpful?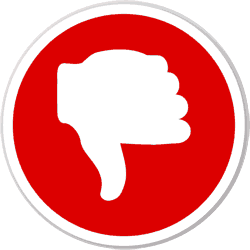 Did you find wrong information or was something missing?
We would love to hear your thoughts! (PS: We read ALL feedback)
ⓘ  The information in this article is based on data from National Highway Traffic Safety Administration (NHTSA) recall reports, consumer complaints submitted to the NHTSA, reliability ratings from J.D. Power, auto review and rating sites such as Edmunds, specialist forums, etc. We analyzed this data to provide insights into the best and worst years for these vehicle models.
---