The Nissan Murano is a compact crossover SUV equipped with a powerful V6 engine. It is an ideal family car thanks to its abundance of cargo space and luxurious interior.
If you're thinking about buying a Murano, you might want to know about its durability.
We've looked at some of the most common issues with the Nissan Murano models and now it's time to dive into how long they last.
This article will discuss how many years you can get from a Nissan Murano, the related maintenance costs, and more.
Here is the short answer to how long a Nissan Murano can last:
The average Nissan Murano can give you up to 200,000 miles. With an average of 15,000 miles per year, it can last about 10 years without major issues. But maintenance is an important factor to achieve this mileage and longevity.
How Many Miles Can You Expect from a Nissan Murano?
The Nissan Murano can deliver up to 200,000 miles in its lifetime. It can even go beyond the 200,000 miles with proper maintenance and care.
A Nissan Murano owner reports a stunning 265,000 miles on his Murano and it is still running fine.
The most interesting thing is that the owner said he had experienced no major problems such as transmission failure, even at that mileage.
If you want to get the best out of your vehicle, handle it with care by driving gently and performing regular maintenance and repair.
How Soon Should You Expect Rust on a Nissan Murano?
There have been varying degrees of rust and reports of rust on the Nissan Murano since its inception in 2012.
Most of the rust-related problems occur at high mileage, well over the initial 5 years of ownership. Moreover, most of the rust reports are on the older models.
However, reports of rust occurring as early as 1,400 miles can be found in model years 2016 and 2017.
Parts of the Murano prone to rust include:
Frame rust: Commonly found in model years 2003, 2005, 2006, 2007, and 2009. The 2007 model year stands out for the most reported frame-related rust problems.
Undercarriage rust: There are a lot of reported cases of severe undercarriage rust in the 2004 Murano.
Our research showed that residents of areas of the Salt Belt states, or coastal and snowy regions, are particularly prone to rust. People from this region should take extra precautions to avoid rust.
To avoid rust, here are some preventive tips without using coating or other antirust methods:
Regular car washes, especially after exposure to salt and snow
Keeping the car's interior dry
Parking your vehicle in a garage
How Long Does the Nissan Murano Last Compared to Similar SUVs?
Here is how the Murano compares to competitors in terms of longevity:
Nissan Murano vs. Ford Edge
The Ford Edge and the Nissan Murano can both deliver 200,000 miles. That means that both cars are more than capable of providing up to 13 years of service.
Just as both compact SUV matches in longevity, they share the same level of reliability. The Nissan Murano and the Ford edge share have a similar reliability rating of 3.5 out of 5.
Based on our comparison, what differentiates these two SUVs is the cost of maintenance. The Ford Edge has an average annual maintenance cost of $611 compared to $507 for Nissan. It costs $104 more to maintain a Ford Edge than the Nissan Murano.
Regardless of this cheap cost of maintenance, the Nissan Murano offers a considerably more comfortable ride with Nissan's patented Zero Gravity seats.
With state-of-the-art luxury and comfort features that can be compared to the likes of BMW and Mercedes-Benz and cheap maintenance cost. we can argue that the Nissan Murano is a better investment for a compact SUV than the Ford Edge.
Read more: How Long Do Ford Edges Last? (8 Important Facts)
Nissan Murano vs. Honda CR-V
In terms of longevity, the Nissan Murano is no match for the Honda CR-V. The Honda CR-V beats the Nissan Murano with 100,000 miles.
The Honda CR-V can confidently deliver 300,000 miles with routine maintenance while the Nissan Murano can deliver 200,000 miles.
In terms of reliability, the Honda CR-V has an excellent rating of 4.5 out of 5.0. In the RepairPal reliability ranking of 26 compact SUVs, Honda CR-V is ranked 2nd while Nissan Murano is ranked 20th.
According to RepairPal, the Nissan Murano costs an average of $507 per year for maintenance, while the Honda CR-V costs $407; this is a difference of $100.
Although the Nissan Murano has more luxury and comfort features for a compact SUV at a good price, the longevity, reliability, and lower cost of ownership makes it hard to justify choosing it over the Honda CR-V.
Read more: How Long Do Honda CR-V Last? (Solved & Explained!)
Nissan Murano vs. Subaru Forester
Comparison based on longevity shows that the Subaru Forester and Nissan Murano are matched, with both vehicles expected to last 200,000 miles.
Both compact SUVs have a similar above average reliability rating of 3.5 out of 5.0 on RepairPal.
With an annual maintenance cost of $507, the Murano is $125 cheaper to maintain compared to the $632 maintenance cost of the Subaru Forester.
The Murano and Forester both have excellent safety and superior interior styling and reliability, but vary slightly in maintenance cost.
We can argue that both vehicles are evenly matched, and it would ultimately be down to personal preferences.
How Reliable Is a Nissan Murano?
The Nissan Murano is an excellent compact SUV with excellent safety, comfort and entertainment technologies.
The 2021 model earned a 3.5 out of 5 on RepairPal and  87 /100 score for quality and reliability on J.D. Power.
The Nissan Murano has an above-average reliability rating for a compact SUV. It may not be the most reliable compact SUV, but the Murano more than makes up for it with its excellent features not commonly found in vehicles at this price point.
The Best and Worst Years for Nissan Murano
According to CarComplaints, the 2009 model year is the worst Murano, although the 2004 model has the most reported problem.
We have a full list here of the good and bad years for Nissan Murano.
With 118 total complaints, the 2009 Nissan Murano ranks second among all model years. That is the year model CarComplaints recommends you avoid.
The 2009's soft brake pedal adds to pedal travel time, increasing the likelihood of a collision. The problem occurs at an average mileage of 90,950 and often costs more than $2,000 to repair.
Recent model years are relatively problem free.
Related: How Long Do Nissan 370Zs Last? (9 Important Facts)
What About Recalls for These Models?
Nissan has recalled the Murano 21 times. Topping the list of the recall campaign are the 2003 and 2005 model years.
A vehicle is recalled either by NHTSA (National Highway Traffic Safety Administration) or its manufacturer.
Vehicles are eligible for recall for one of the following reasons:
If one or more components generate an unreasonable safety risk
It does not meet minimum safety requirements
Here is the full list of Nissan Murano recalls over the years:
2003: 6
2005: 6
2015: 5
2016: 5
2019: 1
2018: 2
2017: 3
2004: 4
2006: 4
2009: 4
2014: 1
2007: 2
2012: 1
2013: 1
Nissan Murano Model Year List
Here is a list of the Murano model years:
2020 Nissan Murano
2019 Nissan Murano
2018 Nissan Murano
2017 Nissan Murano
2016 Nissan Murano
2015 Nissan Murano
2014 Nissan Murano
2013 Nissan Murano
2012 Nissan Murano
2011 Nissan Murano
2010 Nissan Murano
2009 Nissan Murano
2007 Nissan Murano
2006 Nissan Murano
2005 Nissan Murano
2004 Nissan Murano
2003 Nissan Murano
Are Nissan Muranos Expensive to Maintain?
On average, the annual maintenance cost of a Nissan Murano is $507, says RepairPal. The annual maintenance cost of repair and maintenance varies depending on age, mileage, location and dealer.
Here are some common Nissan Murano Repairs and Prices:
Coolant Reservoir Replacement: $182-$190
Headlight Bulb Replacement: $186-$195
Ignition Timing Adjust: $44-$56
Check Engine Light Diagnosis & Testing: $88-$111
Engine Mount Replacement: $990-$1,027
Trans Oil Pan Gasket Replacement: $231-$254
How Long Do the Brakes Last?
Nissan Murano brake pads usually last between 30,000 and 70,000 miles.
The lifespan of the brakes can be shortened by driving aggressively and moving in stop-and-go traffic, leading to frequent and sharp application of the brakes.
How Long Do the Tires Last?
Nissan Murano tires last an average of 60,000 miles or about four years.
Different factors can cut the longevity of a tire short. Factors affecting the longevity of your tires include poor road conditions, driving and braking habits, weather, and frequency of driving.
How Long Do the Transmission Last?
The transmission on the Nissan Murano can last between 130,000 and 180,000 miles with regular maintenance.
How Long Do Spark Plugs Last?
It is estimated that the Nissan Murano spark plugs can last between 30,000 and 40,000 miles before needing replacement.
What About Insurance Cost?
It costs approximately $114 to insure your Murano monthly, which is equal to $1,370 annually, according to Insuraviz.
The cost of insurance varies between different insurance companies and depends on your driving record, location, credit history, age, and other factors.
Tips To Prolong the Life of Your Nissan Murano
Here are tips to ensure your Nissan Murano lasts as long as possible.
Keep up to date with factory scheduled maintenance. During repairs, use standard quality parts and fluids.
Perform regular checking and observation. This includes checking fluid levels regularly and keeping fluids topped, checking the cooling system of the Murano and topping up the coolant, and checking your tire pressures at regular intervals. Also, it is advisable to check engine oil every two weeks.
Maintain a good driving habit. This can be achieved by driving smoothly, using controlled acceleration, and soft braking.
For owners staying in the salt belt regions, keep your vehicle out of snow. You can achieve this by keeping the vehicle stored in a garage. Moreover, wash your Murano regularly to remove salt and snow and other corrosive substances.
To prevent your Murano from rusting, you can invest in a ceramic coating or consider other rust-proofing options
Resources
Nissan Murano Complaints | carcomplaints.com
Was this article helpful?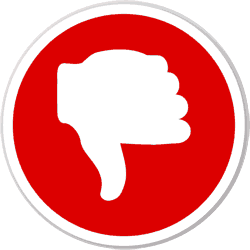 Did you find wrong information or was something missing?
We would love to hear your thoughts! (PS: We read ALL feedback)