Nissan Leaf ranks in the top 20% in terms of reliability. The biggest problems for the Nissan Leaf come from its sunroof roof and automatic braking system.
It is one of the widest available all-electric car on the market, making it an ideal choice for drivers who prioritize spaciousness and interior cabin comfort.
In addition to updated styling and more technology features inside, the new Nissan Leaf will also likely feature a much longer driving range than the current models.
This is thanks to the new battery pack that will be available as an option on higher trim levels.
Before we dive into the problems with the Leaf models, check our article about how long the Nissan Leaf car lasts.
This means that Nissan Leaf is one of the most reliable cars on the market, and you can expect it to last for many years to come.
If you are looking for a reliable car that will not give you any trouble, then Nissan Leaf is definitely a good choice.
1. Nissan's AEB
The automatic breaking system in some Nissans stops the car for no reason.
This feature comes as part of the intelligence safety shield features standard.
It pairs a camera system with the onboard technology to detect and stop the car when an object is in its path.
While this feature is meant to improve your safety and avoid collisions, many users have experienced false stops while driving, which can be dangerous.
This issue is seen in the first-generation Leaf. This is years between 2011-2017.
To fix this problem, Nissan has released a software update to address this issue. It also released a notice to technicians to read out the code that indicates this malfunction.
2. Sunroof Tempered Glass
Another problem affecting some Nissan Leafs is the sunroof tempered glass.
The tempered glass of the sunroof can sometimes crack or break, leaving you vulnerable to weather conditions. This issue is seen in both generations of Leaf from 2012-2018.
While driving, users report that they hear a rattling sound. This may be due to problems with the tempered glass, which is prone to cracking or breaking.
To address this issue, Nissan has offered to replace the sunroof with a new tempered glass that is more durable and less prone to breaking. They have also issued a recall for those with broken sunroofs so that they can get it fixed as soon as possible.
3. Occupant Classification System (OCS) Causes Air Bags to Deploy
The OCS is activated whenever a driver or passenger sits in the front seat.
This system is meant to detect the weight of the passenger and adjust the airbag deployment accordingly, so that it doesn't deploy if there isn't anyone there.
However, many users have reported that their OCS causes sudden deployments while they are driving, which can be very dangerous.
One solution that Nissan has released is an update for this system, which makes changes to its algorithm in order to reduce these false activations.
4. Airbag Warning Lights
Another problem that some Nissan Leaf owners have experienced is the airbag warning light.
This light comes on when there is a problem with the airbag system, and it can be very dangerous if it happens while you are driving. It reads "disabled" all of the time.
The issue presents itself as airbag warning lights that are always on or flashing.
There are many different causes for this warning light to come on, but the most common one is a faulty sensor. In some cases, the entire airbag system needs to be replaced. Also, explore the best and worst Nissan Leaf years.
Pros/Cons Nissan Leaf
Let's start with the Cons
Cons
The first downside of the Leaf is due to its limited range. However, Upgraded models use bigger batteries and can go for longer distances. The other thing to consider is that electric cars are much more efficient in warm weather.
So, if you live in a place with cold winters, your range will suffer even more.
Lack of charger compatibility
Also, the Nissan LEAF lacks compatibility with some chargers. 
It comes with the CHAdeMO quick charge port, but it can't use Tesla's Superchargers, which means that fast charging is restricted to those who own either a Nissan or one of its partner brands.
The next thing to consider is the price. Even with all the federal and state incentives available, the Leaf is still one of the most expensive electric cars on the market.
Less power than normal cars
A big downside of the Nissan Leaf is its lack of power compared to gasoline-powered cars. The electric motor only produces 107 horsepower, which can make accelerate and passing slower than in a gas car.
Another downside of the Nissan LEAF is its acceleration. The car's electric motor doesn't provide as much power as a traditional gasoline engine.
This can make merging onto the highway difficult.
Pros
A benefit of the Nissan LEAF is its small hatchback design. This makes it ideal for city driving and parallel parking.
Available in 9 color options
The Nissan Leaf's exterior is available in a variety of exciting colors.
Drivers choose from
black cloth,
glacier white,
pearl white tricoat,
brilliant silver metallic,
gun metallic,
sunset drift chroma-flair,
scarlet ember tintcoat,
deep blue pearl,
super black,
and two tone white and black.
Six trim levels
Pick from various builds for the right price and features for you
The cargo area also has up to 23 square feet of space. Also, for a small car, its interior cabin is spacious. The Leaf has enough room to comfortably seat five adults.
Ideal for city driving or short commutes
The Leaf is ideal for short commute driving between home and work, with a range of 75 miles.
For longer trips it may be necessary to charge the battery along the way or use an electric vehicle charging station that can provide DC quick-charging.
Another plus to the Nissan Leaf is its low emissions output. The car produces no harmful fuel emissions, making it a great choice for eco-conscious drivers.
Cheap for an electric car
It also is the cheapest all-electric on the market.
For drivers wanting to get into that space, it gives the opportunity to go green at nearly half the price of competitors.
Advanced safety features come standard
An additional plus is that many advanced safety tech features come standard. These features include a rearview monitor, automatic emergency braking, and blind-spot monitoring.
The battery of the leaf charges to full capacity at about 20 minutes.
Additionally, the Leaf can be less fun to drive than some other cars on the market. Its quietness and lack of engine noise can make it feel less sporty on the road.
Despite its various downsides, the Nissan Leaf is still a popular choice among electric car buyers.
With its small and efficient design, long driving range, and low emissions output, it offers many benefits for both eco-conscious drivers and city commuters.
What Reviews Say
"The Leaf is cheap and cheerful but its downsides prohibit it from being a serious EV competitor."
Car and Driver
The 2021 Nissan Leaf is roomy and relatively affordable but its standard battery pack's short driving range necessitates spending money on a more expensive
Car and Driver
Prices of the Nissan Leaf
| | |
| --- | --- |
| 2022 | $34,732 |
| 2021 | $33,223 |
| 2020 | $30,732 |
| 2019 | $27,052 |
| 2018 | $24,308 |
Given these factors, the Nissan Leaf is a good option for those looking to go electric without breaking the bank or compromising on space and features.
However, the limited acceleration and lack of compatibility with certain chargers are important things to consider before purchasing the Leaf.
In the end, whether or not this electric car is right for you will depend on your individual driving needs and preferences.
Was this article helpful?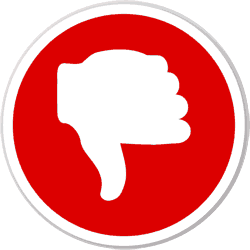 Did you find wrong information or was something missing?
We would love to hear your thoughts! (PS: We read ALL feedback)
ⓘ  The information in this article is based on data from National Highway Traffic Safety Administration (NHTSA) recall reports, consumer complaints submitted to the NHTSA, reliability ratings from J.D. Power, auto review and rating sites such as Edmunds, specialist forums, etc. We analyzed this data to provide insights into the best and worst years for these vehicle models.
---