In spite of their efficiency and practicality for most drivers' needs compared to SUVS, minivans suffer from a lack of interest when pitted against SUVs on the car market.
Most people don't need towing or off-road capable cars, but many are put off by clunky, dorky-looking minvans.
The Carnival is Kia's solution to the problem of minivan unpopularity—it's a facelifted Sedona minivan styled like an SUV, combining features from both car types and updating the Sedona's design to look sleek and cool.
Kia based the Sedona and the Carnival on the same design, and the 2022 Kia Carnival hasn't been on the road long enough for us to know its most common long-term problems, so the best way to judge the Carnival's reliability record so far is by the Sedona's typical problems.
The 2022 Kia Carnival's common problems so far are a sliding door that won't latch, a leaking fuel rail tube, and low windshield durability.
RELATED: How long do the Kia Sedona models last?
1. Unreliable Sliding Door Mechanism on Passenger Side
In November 2021, Kia issued a recall of roughly 3000 Carnivals with faulty sliding door mechanisms. The doors had a tendency not to latch securely and suddenly open while moving. No reports of injury or death as a result of this defect have come to light.
The problem arose with a particular batch of Kia Carnivals, made from July 21 through October 6 2021, that had improperly manufactured release actuators in their right-side power doors.
The Carnival comes equipped with a warning chime that plays four times when a door doesn't close properly. It will activate whether the car is in park or moving.
If the car starts moving faster than six miles per hour with any doors open, a separate, continuous warning chime will play.
Kia mailed out a recall notice to carnival owners in December 2021, and Kia owners who are subject to this recall can call their local Kia service station or dealership and get the faulty part replaced.
If you own a vehicle affected by any recall, it's best to set up an appointment with an authorized dealer as soon as you can so they can replace the part for free. 
Here are two important facts about recalls that any car owner should know:
According to the National Highway Traffic Safety Administration (NHTSA), a car manufacturer must repair or replace faulty parts at no cost to the owner, or refund the owner for the part.
If you are injured in a car accident because of a defect in a vehicle which has led to a recall, you can still file a lawsuit for damages even after the recall if you haven't been officially notified of the recall.
Damage to a vehicle caused by normal use is not subject to a recall or compensation.
2. Faulty Fuel Rail Tubes Cause Fuel Leaks
Kia issued another recall on around 3600 Carnivals in April of 2021, this time because of damaged fuel rail tubes which caused fires in a few cases.
A fuel rail is a vital part of the fuel injector, which is responsible for distributing fuel evenly during the combustion process in an engine.
If your car catches fire while you're driving, follow these steps:
Quickly bring the car to a safe stop that obstructs traffic as little as possible.
Turn off the ignition.
Get everyone who is in the car to a safe distance away from it.
Do not try to retrieve items from the car.
While the prospect of a fuel fire starting under the hood while you're on the road sounds scary, this problem is nowhere near prevalent with the Kia Carnival, and only a small number of vehicles have been recalled because of it.
The faulty fuel rail also led to fuel leaks without fires. Several incidents occurred in the Spring of 2021 where Kia Carnival owners reported strong fuel odors that were detectable from inside the car.
Zero injuries or fatalities are known to have resulted from this problem, though some Kia Carnivals were damaged by fires.
This problem happened because the fuel rail assembly jig wasn't properly adjusted during the assembly process on a particular batch of Kia Carnivals assembled between February 15 and January 20, 2021.
If your Kia Carnival smells strongly of gas, it could be because of a leak in the fuel system. Do not drive your car if you suspect that it has a fuel injector leak—get it towed to a mechanic.
3. Fragile Windshield Breaks too Easily
The NHTSA has logged several complaints from Kia Carnival and Telluride owners about fragile, faulty, or badly installed windshields. Here's a quote from one of those complaints:
"A small rock barely hit my windshield and cracked it completely across….This seems like a common occurrence … Kia needs to acknowledge the windshield is defective and cover it."
The windshield complaints follow a similar pattern where some small object impacts the windshield and creates a crack far bigger than it should.
The crack then expands significantly over the next day and causes major visibility issues.
This windshield defect does not have very many officially registered NHTSA complaints yet, but if enough Kia Carnival or Telluride owners register them, Kia may issue a recall.
You should only register an NHTSA complaint if you're sure the problem you're experiencing is due to a defect, not wear and tear. Here are two ways to register an NHTSA complaint:
Go to NHTSA.gov and navigate to "Report a Problem"
Call the NHTSA Vehicle Safety Hotline at 888-327-4236
Pros and Cons
The Kia Carnival succeeds in providing a design that's far more stylish and attractive than a minivan while still providing the advantages of one.
Its predecessor and direct design inspiration, the Sedona, has had a solid reliability record.
The Carnival's biggest letdowns are its lack of a hybrid or all-wheel-drive option and that its emphasis on style ends up sacrificing storage space and efficiency.
Pros
Modernized accommodations in dashboard area with cutting-edge technology
Comfortable seating
Cameras and microphones allow cross-car communication throughout the van
Equipped with the latest safety features, like automatic emergency braking and lane-keeping assistance
Comes with adaptive cruise control
Drives smoothly and comfortably when in normal conditions
Optional sunroof
Cons
Back seats are difficult to access
Acceleration noise is too loud when coming up to highway speeds
Other comparable vehicles have more storage space
Bumps and obstacles cause a lot of shaking
Lackluster gas mileage at 19 mpg for city driving and 26 mpg on the highway
While it's got plenty of room, it does't make efficient use of it out of concern for looking more attractive than the typical minivan
What do the Reviews Say?
"Once you hit cruising speed, the handsome Carnival is a quiet, relaxing place to be. The onboard screens have beautiful high-res graphics…There are multiple charging points in handy places… Judges nearly unanimously praised the ride quality, with the Kia registering as having the most impressive ride of any car in the field…"
https://www.motortrend.com/news/2022-kia-carnival-minivan-pros-cons-review/
"The formula just makes sense. If you don't tow and you don't off-road, you'll be better off with one of these than any so-called "SUV" that's really a minivan with a worse cargo layout and less convenient doors."
https://www.roadandtrack.com/reviews/a38603409/kia-carnival-review/
Kia Carnival Resale Value
The 2022 Kia Carnival has only been on the road for a year, so it's not yet clear how well it will fare on the resale market.
Problems that would significantly influence the resale value of the vehicle don't start to show up until drivers have put hundreds of thousands of miles on them.
However, if the Sedona's resale track record or the resale record of Kias in general are any indication, things don't look ideal for the Carnival resale-wise.
The Sedona, along with the Sorento and the Cadenza, tends to lose value quickly.
The average Kia will depreciate like this:
29.0% of its value after one year,
34.36% after two years,
37.83% after three years,
43.83% after four years,
and 51.47% after five years.
Final Thoughts
Despite the recalls, potential buyers can expect the Kia Carnival to be a reasonably reliable vehicle if given proper care and maintenance.
The Kia Carnival is available in five different trims: the LX, LXS, EX, SX, and SX prestige.
The various trims cost $33,595, $35,595, $39,595, $42,595, and $47,595 respectively.
The EX trim is the happy medium between value and amenity, and it includes features that actually make the car easier to use and make the increased cost into a reasonable investment.
The EX trim includes features like an electric motor-operated liftgate for getting heavy cargo in and out of the trunk, voice-operated functions that work from any part of the car, and an intercom.
Kia refuses to call this car a minivan for branding reasons, opting for the moniker MPV, or multi-purpose-vehicle.
This is consistent with the underlying branding idea of the Carnival, which is to make minivans popular and stylish.
If you're in search of a high-capacity, spacious, and modern vehicle and you're not planning on driving off-road or towing anything long-distance, the Kia Carnival is a viable option that looks and feels good to drive.
Resources
https://www.carcomplaints.com/Kia/Carnival/
https://cars.usnews.com/cars-trucks/kia/carnival/reliability
https://caredge.com/kia/depreciation
Was this article helpful?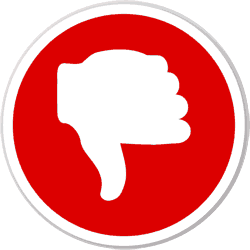 Did you find wrong information or was something missing?
We would love to hear your thoughts! (PS: We read ALL feedback)
ⓘ  The information in this article is based on data from National Highway Traffic Safety Administration (NHTSA) recall reports, consumer complaints submitted to the NHTSA, reliability ratings from J.D. Power, auto review and rating sites such as Edmunds, specialist forums, etc. We analyzed this data to provide insights into the best and worst years for these vehicle models.
---