The Kia Sedona was the predecessor of the Kia Carnival, and it debuted in early 1998. 
Before the SUV-styled Carnival replaced it, the Sedona was Kia's primary offering in the minivan segment. 
What we are about to do is find out just how durable the Sedona is and determine if it falls short when stacked up against its major competitors.
Here is the short answer to how long Kia Sedonas last:
The Kia Sedona can last up to 250,000 miles with no major faults. That's at least 16 years if you use 15,000 miles per year. Most Sedonas with proper maintenance would attain such mileage or more if you use them gently.
How Many Miles Can You Expect from a Kia Sedona?
The Kia Sedona has been around in the U.S. for well over a decade. In this regard, we have been able to get testimonies of long-term owners from a number of Sedona forums.
From our analysis, we found that the Kia Sedona can go beyond 250,000 miles when it is properly maintained.
One Sedona owner reported reaching 273,00 miles without dealing with any major issues, and he was pretty confident it would reach 300k.
However, there is a need to be very deliberate about maintenance if one is to attain such mileage levels with the Sedona.
How Soon Should You Expect Rust on a Kia Sedona?
The Kia Sedona, especially the older models, has a not-so-great reputation for getting rusty very early. In June 2016, tens of thousands of Kia Sedona models (2006-2012) were recalled for suspension corrosion issues.
If you have a more recent Sedona model, we advise further rustproofing once the 5-year anti-perforation warranty expires.
You should also look out for rusts, and if you notice any on your Sedona, it will help to get it fixed as soon as you can.
How Long Do Kia Sedonas Last Compared to Other Vehicles?
The Kia Sedona is one of many minivans in the auto market. We'll be naming some of them below and comparing their durability with the Sedona's.
Kia Sedona Vs. Honda Odyssey
The Honda Odyssey is a top-rated minivan and has been around since 1994. It is one of the Sedona's foremost competitors known for its spacious and comfortable cabin, amongst other outstanding features.
With regular maintenance, the Odyssey can last up to 300,000 miles without any serious fault. Some owners have reported reaching 350,000 miles with minor issues along the way.
The Odyssey also featured in a 2017 Forbes list of the 14 longest-lasting vehicles, entering at #11.
With these outstanding numbers, the Honda Odyssey prevails over the Kia Sedona regarding durability.
Please read our article about how long the Honda Odyssey lasts.
Kia Sedona Vs. Toyota Sienna
The Toyota Sienna is the top contender in the minivan segment. Like most Toyota products, it can easily last 300,000 miles without any major issues.
In terms of reliability, longevity, durability, and popularity, the Toyota Sienna is the favorite of most soccer moms and family-loving dads.
Kia Sedona Vs. Chrysler Pacifica
The Chrysler Pacifica is a top-tier minivan with stellar ratings across various auto platforms. Its NHTSA and IIHS safety ratings are particularly impressive, with perfect ratings in nearly every category.
The Kia Sedona rivals the Pacifica in the minivan market, and both vehicles have mostly similar features. They also have similar lifetime mileages as the Chrysler Pacifica can go beyond 250,000 miles with regular maintenance just like the Sedona.
Kia Sedona Vs. Dodge Grand Caravan
The Dodge Grand Caravan remains one of the Sedona's top rivals despite lackluster ratings from auto platforms and critics. It has been vehemently criticized for its lack of improvement and the absence of vital features.
Notwithstanding, it is one of the longest-standing vehicles in the minivan market.
On average, the Dodge Grand Caravan can last more than 250,000 miles if the maintenance is right. A particular owner on CarTalk claims to have beaten the 300,00 mark recently.
Those numbers are pretty similar to what you get from the Kia Sedona.
Make sure to also read our article about how long the Kia Carnival lasts.
How Reliable Is a Kia Sedona?
The Kia Sedona, particularly the most recent models, have been deemed reliable by many reputable sites. U.S. News gives it a reliability rating of 4.5 out of 5, which basically means they consider it way above average and borderline excellent.
Data from CarComplaints also showed that the Sedona had received considerably lesser complaints in recent years. That makes a very strong case for its reliability.
On RepairPal, the Kia Sedona scored a reliability rating of 4.0 out of 5.
J.D. Power gives the Sedona a quality and reliability score of 81 out of 100 and ranks it #2 on the top 4 minivans list.
Based on the above, it would be correct to say the Kia Sedona is a very reliable vehicle.
Also check out our article about how long the Toyota Sienna lasts.
The Best and Worst Years of Kia Sedona
The worst models of the Kia Sedona are the 2002, 2003, and 2004 models. On cars.com, all three models got ratings below 4.0 and the lowest was the 2004 model, with a 3.4 rating.
Every Sedona model since 2005 has garnered above 4.0 ratings which denote progress and improvement.
The most outstanding models include the 2018 model, with a 4.7 rating from 64 reviews. Then, there is the 2020 model with a 4.9 rating from 14 reviews and the 2017 model with a 4.8 rating from 106 reviews.
What About Recalls for These Models?
In the Kia Sedona's relatively long history, many of its models have been recalled multiple times over the years. Below is a breakdown of the numbers:
2002: 4
2003: 5
2004: 3
2005: 2
2006: 8
2007: 7
2008: 6
2009: 6
2010: 6
2011: 6
2012: 5
2014: 1
2015: 3
2016: 3
2017: 3
2018: 3
2019: 1
2020: 1
The table shows every Sedona model has been recalled at least once for various reasons. The 2006 model has the most recalls with eight.
The 2006-2012 models were recalled multiple times for the same issues, which is why they have a similar number of recalls. Also, the 2013 model is absent because Kia Sedona pulled a no-show for that year.
Kia Sedona Model Year List
Below is a list of model years of the Kia Sedona:
2002
2003
2004
2005
2006
2007
2008
2009
2010
2011
2012
2014
2015
2016
2017
2018
2019
2020
2021
Are Kia Sedonas Expensive to Maintain?
The Kia Sedona's longevity rests on how well it is maintained. The question then begs, "How much does it cost to maintain"?
RepairPal pegs the Sedona's average maintenance cost at $495 annually. WithClutch also corroborates the $495 estimation.
The Chrysler Pacifica is a little less expensive than the Sedona, with annual maintenance cost of $483, according to RepairPal.
On the other hand, the Dodge Grand Caravan costs $673 to maintain annually while the Odyssey costs $547, based on RepairPal data.
How Long Do the Brakes Last?
The Kia Sedona's brakes last between 30,000 to 70,000 miles, depending on your driving habits. It is however important to get familiar with signs of an aging or faulty brake pad. Below are some of the most common signs:
• Strange and squealing sounds
• Sluggish response
• Burning odor
We advise a routine inspection of the brake pads and rotors every 15,000 miles.
How Long Do the Batteries Last?
The average Kia battery lasts between three to five years. Ultimately, you have to make sure your battery is good every now and then to avoid getting stranded at the worst time possible. It would help to get professional help if you notice any abnormalities.
A slow-starting engine and unusually dim lights are some signs of a weak or dying battery.
How Long Do the Tires Last?
Most tires will last up to 50,000 miles in moderate conditions.
However, some tires wear out as early as 10,000 miles because of issues ranging from bad driving habits to terrible road conditions.
It is important to always inspect the tires and make sure they are in good condition. Rotating the tires can also lengthen their years of service.
How Long Do the Transmissions Last?
The Kia Sedona's transmissions are expected to last between 100,000 to 200,000 miles.
How Long Do Spark Plugs Last?
The Kia Sedona spark plugs can last between 70,000 to 100,000 miles. Bad spark plugs may lead to an increase in fuel consumption and higher emissions. However, yearly maintenance can save you from that.
What About Insurance Costs?
According to Insuraviz, you are likely to spend as much as $1,286 a year on insurance costs for the Kia Sedona.
QuoteInspector also pegs average yearly insurance costs for the Kia Sedona at $1,246.
Insurance costs ultimately depend on your insurer's rates, location, age, sex, driving records and credit history.
Tips to Prolong the Life of Your Kia Sedona
Below are a few tips that will help you get more out of your Sedona for an extended period:
• Prioritize regular maintenance
• Get professional help as soon as you notice any issues or irregularities
• Only trust qualified auto experts with repairs and fixes
• Clean the vehicle regularly to prevent rust issues
Was this article helpful?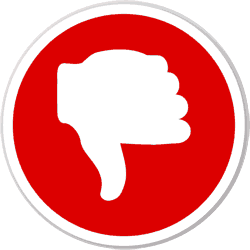 Did you find wrong information or was something missing?
We would love to hear your thoughts! (PS: We read ALL feedback)