There are lots of mini truck brands available for purchase, but which should you buy? With multiple models, it becomes confusing and difficult to identify the best.
Here's a list of the 5 most popular mini truck brands and their features.
You should also make sure to check out our complete guide to buying a mini truck if you are in the market for one of these bandits!.
Honda Acty
Japanese automaker Honda has since the '70s produced Kei trucks such as the Honda Acty. The Acty in Honda Acty is short for Activity.
This vehicle is a strong contender with brands like the Suzuki Carry/Every, Subaru Sambar, Daihatsu Hijet, Nissan NT100/NV100 Clipper, Mazda Scrum, and the Mitsubishi Minicab.
The Honda Acty, which costs around $6,990, is generally lacking in luxury options. That's because they are designed to be economical, agile work vehicles. However, various trim, decoration, power steering, air conditioning, and other customization options are available.
The Acty truck remains the only Kei truck without a rear-wheel-drive/front-engine layout.
Daihatsu HiJet
Daihatsu HiJet, also known as Samurai trucks, is one of the Japanese mini trucks with growing popularity in the United States and Canada. These mini trucks are quite small in comparison to other top contenders, with a very small passenger cabin and a flatbed.
It comes in several engine sizes, including; 660cc, 1000cc, and 1500cc versions.
The HiJet is more suited for light-duty hauling or small delivery jobs, not to mention, it's extremely fuel-efficient. 1990 to 2000 4WD versions cost between $3000-$7500, while more recent 2018 models cost around $17,000 to $19,000.
Prices depend on the shipping costs, specific model and its options, etc.
Here are some facts on our article about Do Semi-Trucks Have Beds?
Mitsubishi
The Mitsubishi Minicab is a Kei truck that has been around since the '60s, made and sold by the Japanese automaker; Mitsubishi Motors.
The all-electric Minicab model is known and sold with different names in different markets.
The Minicab has been sold in the Japanese market since December 2011 as the Minicab MiEV. While starting in the early '80s in Taiwan, the China Motor Corporation (CMC) sold it as the CMC Verica.
Then, since early 2014, the Mitsubishi Minicab became re-badged and sold as Suzuki Carry and Suzuki Every.
Suzuki Carry
The Suzuki Carry is a standard 4WD vehicle, weighing only about 1500 pounds, with the ability to carry up to 1000 lbs of cargo. It features a 660cc engine, which makes it capable of getting up to 40 miles per gallon in most cases.
The Suzuki Carry is the best selling truck outside Japan and is very popular among many private buyers in the United States and Canada.
This vehicle is more suited to small business purposes and is a very reliable truck for handymen. Maintenance is easy and cheap and the replacement parts are also cheap and readily available.
A Suzuki Carry mini truck of 10 years old goes for around $5000-$8000.
Mahindra Supro
The Supro Minitruck VX variant was created for both inter- and intra-city business runs, making it very attractive to customers. It features a DI engine that produces 26 horsepower and 55nm of torque.
This makes the vehicle capable of even a heavy pick-up load.
The Supro offers a wide range of 11 different cargo and passenger vehicles. Including an electric and a diesel variant.
The Best Selling Mini Trucks
Among overall bestsellers, the following 9 mini-trucks stand out;
Daihatsu Hijet
Suzuki Carry
Mitsubishi Minicab
Honda Acty
Mazda Porter Cab
Subaru Sambar
Isuzu mini truck
Tata Super Ace Mint Mini Truck
Tata Ace Zip Mini Truck
Japanese Mini Trucks Vs Chinese Mini Trucks
Japanese mini trucks are tiny but practical right-hand-drive pick-up trucks that come in the RWD or 4WD version. Since all Japanese Mini Trucks are right-hand-drive, the left-hand-drive trucks you may likely find are either Chinese or specially made/tweaked.
The standard Japanese average Kei truck weighs around 2000 lbs with rear bed options weighing slightly more.
Versions of the Japanese Kei trucks are produced by Chinese automobile manufacturers. The Chinese mini-truck versions are similar in design to but feature left-hand-drive steering configuration.
Most people prefer the Japanese mini trucks over the Chinese models. Not only are they more durable but they are also very reasonably priced.
After all, Japan has a much longer history of making cars and vehicles than China. Think about brands like Toyota and Kia.
Which Model Is The Most Durable?
Most people in the U.S prefer the Suzuki Carry and the Daihatsu Hijet. They are everywhere.
This also means that it's pretty easy to come by spare parts when something needs replacement.
This means you don't necessarily need to ship parts all the way from Japan.
The case is also similar to other Japanese mini trucks, as there are several dealers and importers of stock parts in a solid inventory. Apart from durability, all new and used mini trucks under 25 years whether Chinese or Japanese have one common issue;
The speed-limiter
DOT and EPA standards require all under-25 mini trucks to be sold with "speed-limiters" (governors). These speed-limiters are set at a top speed of 25 mph.
Not that we support non-adherence to federal standards, but if you want your mini truck to go up to 60 mph, you can simply remove the governor.
Remember that it's illegal to drive a mini truck in the United States without "speed-limiters".
Are All Mini Trucks Street Legal?
Mini trucks are legal to drive in all 50 states of the United States as "off-road" vehicles in rural areas, on mostly unpaved roads, and on private property.
A few states, such as Maine, allow on-road use, but to legally travel on public roads, they must be registered as "low-speed vehicles" with a 35 mph speed or lower.
We have an article here with ALL the details about whether mini trucks are street legal in each state.
Was this article helpful?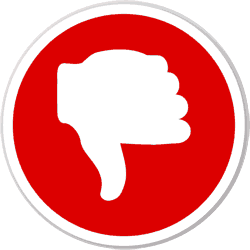 Did you find wrong information or was something missing?
We would love to hear your thoughts! (PS: We read ALL feedback)