A semi-truck (A.K.A semi-trailer, semi, or semi-trailer truck) is different in design from a regular truck or trailer. It is designed to be attached to a tractor to carry freight, the weight of which is borne mostly by the tractor.
But, you already knew that.
What you didn't know is that; after a long haul, where do drivers of semi-trucks rest their weary eyes?
Do they check-in at a hotel?
Or do semi-trucks have beds?
Do semi-trucks have beds?
Semi-trucks have beds but the interior and comfortability differ a lot. Most semi-trucks have a small sleeping area and some trucks even have a shower and a small toilet area.
Here's everything you could possibly want to know.
Not only do they have beds, but they also have lots of other appalling or amazing features, which you'll discover as you join me to get inside a semi-truck.
Without further ado, here's a quick tour of a semi-truck sleeper.
How Is The Truck Sleeping Area Layout?
The sleeping area layout inside a semi-truck varies depending on the model, size, and manufacturer. However, the amenities that a truck provides is actually quite accommodating (depending on who you ask).
But boy, have times changed? Manufacturers now factor in tall sleepers, allowing drivers the convenience of stand-up closets.
And of course, it includes pull-out couches, semi to fully equipped kitchenettes, sometimes, even awesome surround-sound system to give truckers a home-theatre-like entertainment experience.
Just so you get a clearer picture, here are some of the basic things you may likely find inside a semi-truck sleeper:
Electricity
I imagine that such a small space can be better enjoyed when there's a source of electricity, to afford truckers the basics; like the use of support tools, personal hygiene appliances, and cooking equipment.
There are also some cool options, like diesel-powered auxiliary power units (APU), portable solar-powered energy output stations, and/or an inverter.
A Sleeper-berth
Some long-haul trucks have single beds, but most of them come with a twin size bed that conveniently pulls down from the wall of the semi-truck.
Sleeper-berths usually feature a thick curtain to block out harsh sun-light intrusion, but for some, you may need to install one.
Check out our article that talks about Can You Ride in Truck Beds?
What Sizes Are Beds And Mattresses In Semi Trucks?
Bed sizes in semi-trucks vary. However, the most common sizes are:
42 inches wide by 80 inches long,
38 inches wide by 80 inches long,
35 inches wide by 79 inches long,
36 inches wide by 76 inches long, and
32 inches wide by 79 inches long.
Bed sizes seem decent enough, but…
How Comfortable Are The Beds Inside Semi Trucks?
Matresses range from plush to firm, and some semi-truck mattresses are too thin and pretty uncomfortable, while some feel almost the same as a home mattress.
If perhaps, your mattress is uncomfortable, there's always an option to just get a plush foam mattress topper.
Or, you can change it to a 10-inch-tall firm deluxe, pocketed coil, or gel-foam elation matress. 
Organic cotton options are even more homey and comfortable.
Of course, a great bed is not the only consideration for a trucker to have a nice time. There should be more to a semi-truck sleeper than a sleeping area, don't you think?
What Other Private Spaces Do You Usually Find In Semi Trucks?
For such a small living space, it sounds almost impossible to fit in other spaces.
Alas, semi-truck manufacturers did it;
Food Preservation Containers
Some popular ways of preserving food in a semi-truck include; ice chests, travel refrigerators, and thermoelectric coolers.
Some manufacturers of semi-trucks factor in a mini refrigeration unit.
Storage Unit
Semi-truck storage spaces are limited though, and they range from clothing storage to storage for utensils, food, and even toiletries.
Now, to the most important question…
Do Semi-Trucks Have Bathrooms And Toilets?
Manufacturers thought of that too and made portable toilets and bathrooms that vary in size, tank size, and color.
Unfortunately, not all semi-trucks feature a portable toilet, but a trucker or a truck company can invest in one.
There's also a solution to control the smell. Some additives that break down toilet waste and controls the foul odor will do the magic.
We've seen how cozy a semi-truck sleeper can be, but now it's time to figure out if these 'semi-truck' drivers sleep in their trucks and whether or not they enjoy it.
Do Truck Drivers Sleep In Their Trucks?
Well, the nature of the job, coupled with the amount of time spent in the truck makes it highly likely. However, the correct answer will depend on many factors, like the weather for example.
In extreme weather conditions, a lot of truckers check-in at a motel instead.
Particular features of the semi-truck is also another consideration. With the appropriate features, life in a semi-truck can be even more exciting, relaxing, and enjoyable. Thankfully, life inside a semi-truck sleeper can be somewhat compared to living in a very tiny to a small apartment.
Here's a sum review of some awesome sleepers;
Peterbilt
The Peterbilt is a must-have among truckers because of its larger living space.
More interestingly, the new 387 Peterbilt has 17% more space than previous models, and comes in three options;
A mid-length BBC with mid-roof,
A mid-length BBC with high-roof, and
A long-length BBC with high-roof.
It features an air-suspended Unibilt ultra-sleeper of 73 inches long, with a full-size foldable bed, that fits into the rear wall, revealing a 26 inches by 40 inches 4 seater dinner/work table that folds down. What's amazing is that this 73 inches long sleeper also fits on the same wheelbase as the 63 inches high-roof Unibilt sleeper.
The new Unibilt sleeper Model 379 comes with dual full-length closets, 42 inches wide liftable bunks, 80 cubic feet of storage overall, along with a 25 cubic feet compartment with exterior compartment doors.
The model features an insulation system for noise control, and a SkyVent, which can be electronically opened/closed from inside the sleeper. There's also a factory-installed freezer/refrigerator, premium sound system, a work desk, as well as space to fit in a TV, microwave oven, and VCR.
Check out these small smart TVs with recording functions that work perfectly for a truck.
What an absolute delight!
Freightliner
The Classic XL 84 inches "Raised Roof" sleeper is definitely 'a foot' more like an apartment than a semi-truck.
The sleeper features:
A dual bunk;
80 inches by 40 inches lower bunk foldable to reveal a work/dining table,
with two opposing benches,
and 80 inches by 32 inches upper bunk.
Freightliner offers 14 cool options for the Century Class sleeper.
The aerodynamic issues of flat deck and tank fleets were accurately addressed by the 70 inches mid-roof XT sleeper option.
It features a full 78 inches back wall from floor to ceiling, and a sleeper-wide flat floor.
It comes with 80 inches by 40 inches spring mattresses and an extra 40 inches mattress upper bunk.
Freightliner's S/T Century Class and Columbia semi-trucks offer internet access, and ports for phone, power, and cable TV.
Volvo
The 42 inches sleeper with 62 inches of headroom and a single bunk is featured by Volvo Trucks North America's VNM 420, while the VNM 610 features a 61 inches sleeper with an additional upper bunk and 77 inches of headroom.
The VNM 660 features:
A 61 inches sleeper and a 98 inches headroom,
with window shades,
curtains,
windshield,
a tri-compartment overhead cabinet,
full-length closets,
drawers,
and two large bunks; 36 inches by 79 inches lower and 30 inches by 75 inches upper.
Now, the flagship VN 770 is particularly noteworthy; really roomy, and saddled with endless options (i.e. a 110-volt power).
The sleeper-berth comes with a ladder and accommodates 39 inches by 79 inches upper bunk and 42 inches by 79 inches lower bunk.
Volvo also offers energy outlets for phone, power, and cable.
Mack
The CX 613 Vision sleeper is almost 8 feet from ceiling to floor, with storage space of 64 cubic feet in between.
It has an optional upper bunk of 39 inches by 80 inches, and 2 size options lower bunk of; 48 or 39 inches by 80 inches.
The 74 inches Mack Millennium is solidly eight feet tall, with useable space of 340 cubic feet.
International
The International 9000 series highway trucks are big and comfortable, measuring 102 inches tall, the tallest being the International's Sky-Rise Pro Sleeper. The Hi-Rise Pro Sleeper measures 77 inches tall, and 72 or 51 inches long, with a double-bunk option.
The Lo-Roof Pro Sleeper also avails a headroom of 65.4 inches.
The International features a storage space, as well as standard insulation for noise and temperature control.
Western Star
The Galaxy Premium sleeper features a 76 inches, single or double bunk bed, with compartments for a CD changer, writing surface, refrigerator, and roll-out wire baskets.
There's also a space for a TV and VCR, as well as an optional satellite receiver, all pre-wired.
It avails an optional energy inverter for running small appliances, i.e. microwave or computer, along with a 120-volt AC power.
Sterling
The Sterling SilverStar features a partition in the under-bunk area for two separate storages, accessible from the left baggage door.
Sterling's full sleeper comes in 55 and 68 inches models, with either stand-up or flat-top designs, and generous closets with racks.
The spring mattress is 6 inches thick, and an extra upper bunk is available, along with a pre-wired space for entertainment, refrigeration, and microwave oven. Standard R-6 insulation is also included to shut out cold and noise.
Kenworth
Kenworth 75-inch Aerodyne features 60 cubic feet of storage and an anti-noise system. The lower bunk lifts up to a 42 inches bed, and optional lower windows.
All that being said, I suppose with the right conditions, no trucker will say no to a semi-truck sleep-in, which leads me to reiterate my answer to the question of the day;
Yes! Semi-trucks do have beds.
Sources: Images used under Creative Summons License.
Was this article helpful?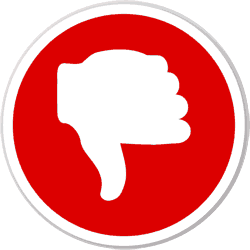 Did you find wrong information or was something missing?
We would love to hear your thoughts! (PS: We read ALL feedback)