We all know that Hummers are expensive, very expensive.
But does that also mean Hummers are expensive to maintain, especially since they are not produced anymore? Let's find out in this article.
Are Hummers expensive to maintain?
Hummers typically require little maintenance when they are taken good care off. If you can change tires and do oil changes yourself there's a lot of money to be saved. Servicing and maintaining a Hummer is typically around $500-800 per year.
Here are some more numbers for you.
How Expensive Are Hummer Parts?
Now that we know factors that can affect the maintenance cost of Hummers, let's look at their parts.
For this article, we will compare the cost of Hummer parts to other vehicles in their class such as the Chevy Silverado and the Cadillac Escalade.
1. Car AC Compressor
A new air condition compressor with the AC clutch for Hummer H2, H3, and Chevrolet, Cadillac and GMC costs about $158 on Amazon.
If you are not fixing it yourself, you may have to pay up to $150 for the installation.
2. Car Air Filter
Air filters for the H2, H3, Chevy Colorado, GMC Canyon, and other similar-sized trucks can go for as low as $10 to $49 and above depending on the brand and quality.
3. Alternator
A new alternator for the Hummer H2 costs about $98 and above on Amazon.
The price depends on the brand of choice but you can get a GM original equipment alternator that fits the H2 for lower than $100 or more.
The price is the same for trucks like the Chevy Silverado, GMC, and ISUZU among others.
4. Brake Master Cylinder
You can buy a brake master cylinder compatible with the Hummer H1 for as low as $57 on Amazon.
An original replacement from GM costs around $410 online.
For the H2, Chevrolet Silverado, and Cadillac Escalade, a replacement brake master cylinder can cost as low as $57 on Amazon.
5. Brake Pad
With $33 or less, you can get premium ceramic disc brake pads for your Hummer H2, Silverado, GMC Safari, Yukon CL, and Escalade among others.
The price can be lower or higher based on your preferences and requirements. H3s and H1s also fall in the same price range, although the former can be higher.
The price can balloon if you are buying a complete set of wheel hubs with brake rotors and ceramic brake pads and other accessories. For that, you are looking at over $190.
6. Camshaft Position Sensor
This sensor costs as low as $14 for the H2, Escalade, GMC Envoy, Chevy Express Silverado and other trucks in that category. The best part is you can easily replace it yourself to save cost.
7. Car Door Lock Actuator
The car door lock actuator for a Hummer H2 can cost up to $70 or more.
But it's far cheaper to get the same actuator for Chevy Tahoe, GMC Yukon, and Cadillac Escalade which sell for as low as $15.
8. Engine or Transmission Mount
A premium motor engine or transmission mount for the H3 costs only about $25 on Amazon.
You can get the part for the Chevrolet Avalanche and Cadillac Escalade for the same price.
9. Exterior Car Door Handle
The cost of exterior door handles for Hummers can range from $15 to over $70.
The price difference depends on the quality and material of the door handles.
If you go for chrome-plated handles, you may have to pay a premium for the flashy designs. The same applies to vehicles like the Silverado, Tahoe, Suburban, and the Escalade.
10. Fuel Injector
A set of 8 ROADFAR Fuel Injectors for the Hummer, Cadillac, Chevy and GMC costs around $60 and above on Amazon.
You can get fuel injectors designed for Hummers or buy models compatible with a variety of vehicles and brands.
11. Fuel Pump
A GM original equipment fuel pump with a level sensor module with seal float and harness goes for around $138 on Amazon.
But you can also get the fuel pump from aftermarket suppliers for as low as $50.
Aftermarket fuel pumps for the Chevy Silverado costs as low as $37 and above but OEM versions can be more expensive.
12. Ball Joint
For $103, you can get the Dorman 521-949 suspension control arm and ball joint assembly on Amazon. It can be as low as $20 if you buy only the ball joints.
The parts cost almost the same for the Chevy Silverado, GMC Sierra Savannah and Yukon.
13. Control Arm Assembly
For $64, you can buy a Detroit Axle control arm and ball joint assembly compatible with the Hummer, Silverado, Sierra, and Yukon.
The price might be higher or lower based on the manufacturer, but most Hummer control arm assemblies are affordable.
14. Car Door Mirror
A complete set of GM OEM outside front door mirrors can cost as much as $500.
But you can get chrome-plated aftermarket alternatives for about $60.
Aftermarket car door mirrors for the Chevy Silverado, Tahoe, Yukon and Sierra can go for less than $100 or more based on the design and capabilities.
15. Oxygen Sensor
An original GM oxygen sensor costs around $40 on Amazon. You can get sensors compatible with the Hummer, Escalade, Silverado and Colorado for the same price.
16. Power Steering Pump
An H3 power steering pump can go for $70 or more.
An original power steering pump from GM can cost upwards of $160 based on the Hummer model.
The same applies to Chevy Silverado and similar-sized vehicles.
17. Shock Absorber
Shock absorbers are expensive regardless of the vehicle. But there are plenty of brands on the market although quality differs.
Hummer shock absorbers such as the Skykicker Black Max can go for over $250 and some brands can cost upwards of $800.
A complete set of DEDC suspension shocks compatible with Chevy trucks like the Silverado costs around $199 and there are brands with sub-$50 price tags.
18. Spark Plug Wire Replacement
A complete set of New ACDelco Spark plugs plus the wires costs $79.50 on Amazon.
Spark plug sets can go for $30 or more.
For the Chevy Silverado, Tahoe, and the GMC Sierra Savanna, you can get a complete set of D585 ignition coils + spark plug wires for $103.
19. Drive Belt Tensioner
Drive belt tensioners cost around $20-$50 even for premium brands on Amazon.
Whether you are buying for your Hummer H2 or Chevy Silverado, a drive belt tensioner won't cost you more than $100.
20. Headlight Bulb
Hummers and other trucks in their class share the same headlight bulbs.
Depending on the capacity, reliability and specifications of the bulbs, you can get quality headlights for your Hummer for less than $50.
21. Window Motor Regulator
An original GM window motor regulator costs around $185 on Amazon.
Aftermarket alternatives can go for as little $30 and above. The same applies to Chevy Silverado, the Escalade, and others.
22. Variable Valve Timing (VVT) Solenoid
You can get this part for less than $25 on Amazon.
Multiple vendors offer VVT solenoids compatible with the Hummer, Chevy Silverado, Colorado, GMC and others.
5 Factors That Impact Maintenance Cost On Hummers
There are multiple factors at play when determining the maintenance costs of Hummers. They include:
User Habit
A Hummer used for extensive off-roading will require more frequent and expensive maintenance than one used only on the roads.
Road queen Hummers may require only fuel filter changes and regular servicing.
But off-road warriors have to contend with worn wheel hubs, bent suspensions and old tires.
DIY Maintenance
Many Hummer owners do the maintenance themselves, which helps to reduce cost.
If you are comfortable with auto mechanical and electrical systems, it may be easier and cheaper to keep your H1 or H2 in top shape.
Since you are doing the service and repairs yourself, it becomes easier to cut cost when sourcing spare parts.
You can hunt for the best deals and buy the highest quality components for improved reliability and longevity. That also helps to reduce the frequency of repairs.
Sometimes, you may need special tools for some maintenance and repairs and have no other option than to take the truck to an auto shop. But the cost of those one-off cases pales in significance to doing all maintenance work at the shop.
Auto Mechanic Shop
Not everybody understands mechanical systems.
You may be DIYing your Toyota Camry's maintenance and repairs. But the Hummer is a complicated beast that requires above-average auto mechanic skills.
So getting the services of an auto shop with a good record of handling Hummers might be inevitable for some people.
In that case, your maintenance costs depend on the rates of your mechanic and who will source for parts.
If you are the one buying the parts, it is possible to reduce cost. However, you have little to no control if your mechanic is buying the parts.
If he/she says the parts cost a certain amount and provides the receipts, it is difficult to disprove the claim.
Another vital point here is your mechanic's rates. Does the technician charge a flat rate or hourly rate? Is the auto shop a high-end one in a high-brow part of town or in the backwater?
These factors can affect how much you eventually pay for annual maintenance of your Hummer.
Age
The age of your Hummer is a vital factor in the cost of maintenance. Older models which lacked proper maintenance can be a headache.
Also, wear and tear increases the chances of broken parts. So it's likely that older models are more expensive to maintain.
Mileage
Mileage can also play an important role in the cost of maintaining a Hummer. Manufacturers rate automobile parts to work for a fixed number of miles.
You have to replace parts that have reached the end of their useful life, even if they still appear to be in good condition.
How to Find  A Certified Hummer Technician Nationwide
If you are wondering how to get a GM or AMG-trained Hummer technician, it's simple.
All you need do is visit GM's professional site, navigate to the service provider page and type in your ZIP code. The system will provide the name of the dealer in your area.
Hummer Models
There are Hummers and there are Hummers. The real Hummer is the H1 that was first produced in 1992 and ended with the Alpha in 2006.
If you own an early model H1, it may be difficult and costly to maintain. This is because the early Hummers shared many components with the military Humvee.
So the parts may be difficult to get and you can be hard-pressed to find a mechanic who is experienced with the military-spec truck.
The Alpha is the best of the H1s but also the most expensive to own and maintain.
This is because only one model year was produced, and parts are limited and costly.
While you can buy the parts from GM and aftermarket suppliers, they are expensive.
The gas-powered H1s produced in 95 and 96 are easy to maintain partly because they use the Chevy 350 motor, one of the most common automotive engines on the planet.
The H2 and H3 are based on the drivetrain of mass-produced GM vehicles.
So they are easy to maintain and parts are readily available.
Most H2s are exceptional in terms of reliability and maintenance.
But some models of the H3 such as the 2006 edition are absolute nightmares because of wanton factory defects that crop up mostly when you are out of warranty.
Final Words
The maintenance costs of a Hummer depends on multiple factors. However, there isn't a noticeable difference between the prices of Hummer parts and those of vehicles in its weight class.
And parts are readily available, except if you bought earlier models or the H1 Alpha.
Mileage doesn't matter much if a Hummer receives adequate and timely care.
If you plan to buy a used H1 or H2, be sure to see the maintenance logs to help determine the state of the vehicle.
It can make a lot of difference in the cost of keeping the vehicle on the road. 
Was this article helpful?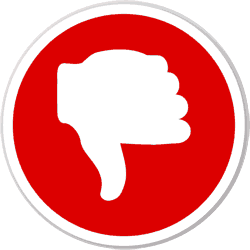 Did you find wrong information or was something missing?
We would love to hear your thoughts! (PS: We read ALL feedback)