Every vehicle has limits on the weight it can carry and the weight it can tow. From its inception to today's models, the Honda Pilot has grown larger over the years. However, its towing ability has increased by a minimal amount.
The added size of the Pilot has enabled Honda to fit it with a comfortable third-row seat in its mini-van-like interior.
However, weight is weight, and whether it's from passengers or towing, it must be considered.
How much can Honda Pilots Tow?
The Honda Pilot models are typically powered by a 3.5L V6 that produce 245 horsepower and ample power for towing. Although the Pilot isn't a body-on-frame SUV, it is a unibody with body stiffening rails that allow towing and can tow between 2000 and 5000 pounds.
Why are the Honda Pilot tow weights so different from each other?
Several factors can affect the tow weight of your Honda.
How your Pilot is equipped is the first factor, and the addition of all-wheel drive is a significant aspect of the increase.
Beefed-up cooling systems, with additional cooling for the transmission and other systems, are another aspect.
The added features will enable you to tow up to your vehicle's maximum weight when you add towing equipment and four-wheel drive.
First generation Honda Pilot (2003 – 2008)
The first-generation Honda Pilot has a lower towing capacity than newer models. The specifications for this generation include the maximum tow weight of a boat based on the number of passengers in the vehicle.
This is a measurement that many automakers leave from the mix when giving the tow weights for their vehicles.
As I said, weight is weight, and whether that weight is trailing behind you or in the vehicle's seat, it is the weight you need to consider when towing.
The Pilot is built on the same platform as the Acura MDX and the Honda Odyssey.
So. Although the body of the Pilot was new, its underpinnings were already tested on other Honda platforms.
The same goes for the 3.5L V6.
So it is not a new design, but an older one that gets refreshed and updated as needed.
The Honda and two passengers will give an early model Pilot a towing capacity of 4500 pounds. However, load all eight seats with passengers, and the towing capacity falls to zip, zero, no towing allowed.
When towing other types of trailers than for a boat, the amount that can be pulled falls to a maximum of 3500 pounds. Perhaps they are accounting for a camper's weight when loaded with gear instead of the weight the manufacturer gives it.
It's a mystery and a bit of an oddity.
However, this is the information Honda posts in their manuals for towing weights for this generation of the Pilot. The fact that there are still lots of this first generation on the streets testifies that the Honda Pilot lasts long.
Second Generation Honda Pilot (2009-2015)
This generation of the Pilot increased notably in size from the first-generation models.
Although it still used a 3.5L V6 for power, it was a new engine and produced 250 horsepower.
The Pilot of this vintage was available as a front-wheel or all-wheel drive configuration. The AWD models can pull more weight for all generations than the two-wheel drive models.
Even with the addition of a new engine, the towing power of the Honda Pilot remained the same. The two-wheel drive models can tow up to 3500 pounds with two passengers when equipped with a towing package.
However, when equipped with all-wheel drive, the towing weight of this generation of the Honda Pilot increases to 4500 pounds with two passengers.
Also, this is the weight it can pull when equipped with a towing package and all-wheel drive.
The tow weight of the 2013 Pilot gives a breakdown of tow weights in their manual of only 2000 pounds.
This is based on a 2-wheel drive model without a transmission cooler.
You should follow the recommended towing weights of any vehicle. Otherwise, you may harm your vehicle and could put yourself in harm's way.
We did, however, start to see some problems with the Honda Pilot models here.
Third Generation Honda Pilot (2016 to 2022)
In 2016, the Honda Pilot was entirely reworked and was not the exact vehicle as before. Due to a lower drag coefficient, it was given a more sculpted, slicker body that produces less windage.
However, Honda did stick with the tried and true 3.5L V6 that has been evolving for years.
The 2016 engine produced 280 horsepower in its newest rendition and included direct injection with a start-stop feature that can lower fuel usage when you are stuck in traffic.
There was a slight increase in fuel mileage for the third generation of the Pilot.
However, the addition of a nine-speed automatic transmission showed even more considerable fuel savings.
Towing capacity for the third-generation models shows a slight increase, and when equipped with a transmission cooler and all-wheel drive, the towing capacity of the Pilot reaches 5000 pounds.
Although 5000 pounds doesn't seem like much, you can get a boat or camper a little larger than with former models of the Pilot.
Fourth Generation Honda Pilot (2023 & beyond)
Although it hasn't hit the showroom floors, the 2023 Honda Pilot is promised to be an all-new model, and a new engine is being teased.
The latest generation of the Honda Pilot, and Honda will add a new trim, the 'Trailsport,' with a little more:
ground clearance,
skid plates,
and bigger tires for better footing when the trail gets rough, just not too rough.
We have a good overview of the best and worst years for the Honda Pilot.
How big a boat can a Honda Pilot tow?
Like cars, boat weights vary more by type than by size.
For example, an 18-foot bass boat will weigh less than an offshore center console of the same length.
Therefore, a Honda Pilot equipped properly, including all-wheel drive, can pull a boat, fuel, and gear weighing 5000 pounds.
Of course, that is if it's only you and a buddy going fishing. But, of course, the more passengers you plan to take with you, the lighter the boat will need to be.
There are boats in this weight range, up to 25 feet long. So, the question becomes, am I comfortable pulling, launching, and retrieving a 25-foot boat from a trailer?
If not, know that you have many options of boat types that can be pulled behind your Honda Pilot.
How big a camper can a Honda Pilot tow?
Campers, like boats, come in many types and sizes. They include mini camper trailers, pop-up campers, and pull-behinds of different lengths and weights.
Some campers are built lighter than other units and may be lighter, although they are the same length.
This allows you to get a bigger and more lightweight trailer than some smaller campers.
When towing any trailer, consider what is sitting on or is in the trailer when calculating the weight. If you have more passengers, you will limit the size of the camper you can tow.
If your camper has a 50-gallon water tank, it is not part of the factory weight of the trailer. So, that item alone is 450 pounds you must account for when considering load weight.
You also need to include propane tanks, generators and their fuel, toys, gear, and food, when matching the weight of your trailer to your Pilot.
If you do, you will be able to take yourself, several passengers, and all the gear you need when venturing into the outdoors.
Towing weights are variable.
Oddly, the towing weight of a pickup truck will fall when four-wheel drive is added. However, that isn't so with the Honda Pilot and other similar crossovers in size, power, and features.
Crossovers tend to get better fuel mileage than pickup trucks, also.
Towing weights vary, even on identical model vehicles.
However, even with the same name, the 2-wheel drive models have less towing power than those equipped with all-wheel drive.
The addition of all-wheel drive on a crossover, with its carlike platform and drive trains, allows you to tow a boat, camper, or utility trailer comfortably.
However, they aren't designed for rock crawling either.
Although the Honda Pilot can be used off-road, it doesn't have what it takes to tackle the rough trails. However, if you need a crossover with room for up to 8 passengers, the Honda Pilot is worth a look.
Was this article helpful?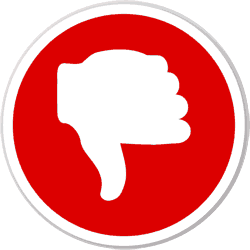 Did you find wrong information or was something missing?
We would love to hear your thoughts! (PS: We read ALL feedback)