There are plenty of reasons you'd want to get behind an F-150's wheel, from impressive towing to off-road performance.
The Ford F-150 is among the best-selling pickup trucks in the US, loved for its ability to haul heavy loads and serve as a workhorse. You can see here why the Ford F-150 is SO popular.
The cargo space provided is another reason this model ranks high in the industry.
Reading through our article, you can learn more about the F-150s cargo capacity across its different generations.
How Much Cargo Space Do Ford F-150s Have?
Your Ford F-150 will guarantee 51.9 cubic feet of cab cargo space in its standard configuration. However, the truck has various bed and cab configurations, providing different amounts of cargo space from 21.1 cubit feet.
Here is the cargo space for the different cab configurations:
12.1 cubic feet for the F-150 Regular Cab
30.6 cubic feet for the F-150 SuperCab
51.9 cubic feet for the F-150 SuperCrew
A Deep Dive into the Ford F-150 Cab and Box Options
When evaluating cargo space, you must understand the cab and box options available in an F-150.
F-150s have three cab options and three box choices.
Here are things you need to know to understand these cab options better;
· Ford uses interior length when measuring truck boxes and rounding them down. For example, the 8′ box is around 9.5 inches.
· You cannot have an F-150 truck configured with an 8′ box and a SuperCrew cab. You have the most oversized truck cab or an enormous truck bed, but not both.
· You get the same power train from the different cab options.
The F-150 can only achieve performance changes by optimizing your engine choice and total truck weight.
Ford F-150 Cab Options
Let's start with the regular cab.
Regular Cab
This option is the standard two/three-seater truck cab. It provides less passenger space, making it slightly inconvenient if you have a team.
The regular cab technically seats three if you fold the center console over the middle seat.
Its dimensions are:
Height: 75.6 – 77.2 inches
Width: 79.9 inches
Length: 209.1 inches with a 5.5′ box
Front Head Room: 40.8 inches
SuperCab
The SuperCab converts your F-150 into` a four-door six-seater.
You also get excellent legroom from the back-row bench, which can fit three full-grown adults.
Any box can pair with the F-150 SuperCab; the 8′ is ideal for hauling, while the 5.5′ maximizes towing power and fuel efficiency. Its dimensions are:
Height: 75.6 – 77.2 inches
Width: 79.9 inches
Length: 231.7 inches with a 5.5′ box
Front and rear head room: 40.8 and 40.3 inches
Rear legroom: 33.5 inches
You can achieve the most cargo space in your Ford F-150 by pairing the SuperCab with an 8′ box.
It delivers plenty of room for all your tools and luggage, and the rear bench can fold up to add even more space. The two front-hinged and rear-hinged doors without a B-pillar allow easy handling of cargo in and out of the cabin.
SuperCrew
Choosing the SuperCrew cab option in your F-150 means sacrificing the 8′ box option.
However, you get an extra ten inches of legroom for your back-row bench, rear power windows, four front-hinged doors, additional cup holders, and side pockets.
Its dimensions are:
Height: 75.6 – 77.2 inches
Width: 79.9 inches
Length: 243.7 inches with a 5.5′ box
Front and rear headroom: 40.8 and 40.3 inches
Rear legroom: 43.7 inches
The SuperCrew cab converts your work truck into a convenient SUV.
Regardless of the configuration, you get a capable tower, hauler, and off-roader.
If you want a work truck to double as a family car, you should consider the SuperCrew cab for your Ford F-150.
We have more here on how much each pickup truck weighs (across size and class).
Ford F-150 Box Options
5.5′
The 5.5′ box option is the smallest offered but is still big enough for most light-duty-hauling. You compromise cargo capacity for maneuverability and efficiency by choosing this box option.
Its dimensions are:
Interior width, depth and length – 65.2" x 21.4" x 67.1"
Cargo capacity – 52.8 cu. ft.
6.5′
The 6.5′ F-150 box option provides enough room to fit a 70″ tall refrigerator without dropping the tailgate.
Dropping the tailgate allows you to carry 2×4 loads without the fear of tumbling while driving. Its dimensions are:
Interior width, depth and length- 65.2" x 21.4" x 78.9"
Cargo capacity – 62.3 cu. Ft.
8′
The 8′ option offers the most considerable cargo capacity in your Ford F-150.
You can fit an 86′ sofa and remain with an extra foot of space after packing one in the truck's back.
While the standard pickup truck cannot hold an 11 by 9 feet-king-sized mattress, the 8′ F-150 box option comfortably fits a 60 by 80 inch queen-size mattress.
Its dimensions are:
Interior width, depth and length- 65.2" x 21.4" x 97.6"
Cargo capacity- 77.4 cu. ft.
This is the biggest configuration and also one of the most expensive F-150 models.
What Is the Cargo Capacity of the Different F-150 Generations?
Let's start with the latest generation
9th Generation: 2021-23
The 9th generation of the F-150 falls under the 14th generation of the F-series lineup, introduced online on July 25, 2020. It features significant upgrades from the systems found on older generations, including a chiseled aluminum body, various powertrains, and additional trim levels.
You can find the 2022 F-150 in a 5.5-, 6.5- or 8-foot bed.
The cargo capacity in the different model years under this generation range from 52.8 to 77.4 cubic feet, while the payload capacity is between 1,410 to 3,325 pounds.
8th Generation: 2015-20
The 8th generation of F-150s is another outstanding catalog of robust and reliable pickup trucks. Its exterior design includes a big front grille and massive headlights to display dominance on the road. You also get a comprehensive variety of trim options and powertrains.
This generation focused on weight loss, using steel and aluminum in its frame.
The decrease in truck weight also equips the vehicle with smaller and more efficient powertrains.
You will get 52.8 cubic feet of cargo by attaching a 5.5′ box, 62.3 with the 6.5′ box, and 77.4 with the 8′ box.
7th Generation: 2009-14
This generation introduced Ford's EcoBoost engine in the F-150 truck.
This upgrade introduced an optional twin-turbo 3.5L V6 engine with V8 power levels.
The F-150 cabin also witnessed some upgrades, like an increase in cargo space and luxurious trim levels. The maximum cargo capacity of the 7th generation of Ford F-150s is 59.9 cu. Ft.
You can also get lots of cool gear and equipment for your Ford F-150 as it is the most-sold pickup truck in it's class.
6th Generation: 2004-08
Older models of the Ford F-150 did not have much to offer but were robust and reliable. Most units in this generation featured an entirely new chassis, including a kickdown-designed side glass.
The F-150 had a standard 4.2L V6 engine with a 4.6L or 5.4L V8 option.
Its engine and chassis provided the truck with a maximum cargo capacity of 48 cu. ft. with the SuperCrew cab.
Check the engine size for each Ford F-150 model here.
How Much Cargo Space Do Similar Full-Size Pickup Trucks Have?
Few full-size pickup trucks can compare to the cargo capacity guaranteed by the Ford F-150.
You must know how your vehicle compares to other units in the same range to ensure you get the best value for your investment.
Here are some similar trucks to the F-150 and their cargo capacities;
Chevy Silverado- has a maximum cargo volume of 71.70 cubic feet
GMC Sierra- has a maximum cargo space of 71.7 cubic feet
Toyota Tundra- its maximum cargo volume is 57 cubic feet
How Much Cargo Can an F-150 Carry in the Bed?
The amount of cargo your F-150 bed can accommodate depends on how you configure your bed and cab.
Three bed options are available in F-150s, with 5′ being the smallest.
Although the space is not significant, you can fit several items, while strapping on the roof is also an option.
The 6.5′ bed option can fit most home appliances in the back without a dropped tailgate. You can do even longer items in the bed after opening the tailgate.
The most extensive bed option is 8′ and has a cargo capacity of 77.4 cu. ft.
This bed can comfortably fit a standard 2×4 Home Depot without having to drop the tailgate or even an 86-inch sofa.
How Big is The Cabin Space On the F-150s?
Different cab options are available in the Ford F-150, and they determine the size of your car's cabin space.
The SuperCab configuration provides enough space to sit six people, with an option for an 8-foot bed.
You can get more cabin space and legroom from the SuperCrew cab option with a four-door setup.
How Much Weight Can an F-150 Carry?
The F-150 has a max payload capacity of 3,325 pounds and 14,000 pounds maximum towing ability. The weight will depend on your engine, bed, and cab configuration. You get six potent engine options delivering your preference for power, fuel efficiency, and performance.
If you run out of cargo space in your bed, you can always open the tailgate.
The roof also provides an ideal surface to fasten your cargo. However, you mustn't exceed the maximum payload capacity to ensure road safety. If you do your Ford F-150 will not last as long as it could.
How Big a Trailer Can an F-150 Pull?
You can always hitch a trailer to your F-150 truck if the cargo space is insufficient.
1998 – 10th generation Ford F-150 towing.
The biggest trailer your F-150 can pull in its ideal configuration is 14,000 lbs.
The vehicle should have a military-grade, high-strength, aluminum alloy body complemented by a robust engine to pull the mentioned weight.
Can You Mount a Rooftop Box on a Ford F-150?
You can mount a rooftop box on your Ford F-150 to extend cargo space, creating more room for additional gear.
It is a practical solution for those planning long trips that require carrying many items. You can fit almost anything in the rooftop box, from bikes to skis.
There are various roof rack and box options for the F-150, each with different measurements and aerodynamic features.
They also have safety features like a SlideLock system and a built-in torque indicator for secure mounting.
Which Ford F-150 Model Has the Most Cargo Space?
You can achieve the most cargo space in your F-150 by achieving the ideal bed and cab configuration.
The perfect setup for maximum cargo space is pairing the SuperCab cab option with the 8-inch bed.
Which Full-Size Pickup Trucks Have the Most Space?
Space is a crucial consideration when finding the perfect full-size pickup truck. 
Most trucks have the power necessary for towing and off-roading but lack passenger and cargo space.
The most spacious pickup trucks include:
the Silverado,
F-250 Super Duty,
GMC Sierra,
and RAM 2500.
Sources
Was this article helpful?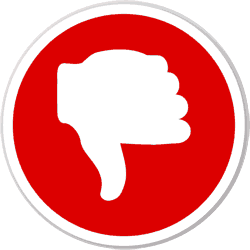 Did you find wrong information or was something missing?
We would love to hear your thoughts! (PS: We read ALL feedback)