If we wanted to name the best minivans available, the Honda Odyssey would be among the top three models.
The Honda Odyssey is, in every way, the perfect family vehicle. It offers luxurious seating for up to eight, impressive storage capacity, and plenty of high-tech features that make drives enjoyable.
In this article, we look at the Odyssey's longevity.
Here is the short answer to how long Honda Odyssey lasts:
If you keep up with regular maintenance, a new Honda Odyssey can last between 250,000 to 300,000 miles. In terms of years, your Honda Odyssey should be good for another 16-20 years on the road.
This makes it one of the best minivans on the market.
However, make sure to get your hands on one of the good years for Honda Odyssey.
How Many Miles Can You Expect from A Honda Odyssey?
Since its debut in 1995, the Honda has become popular among families in the United States.
Yes, the model offers utility, impressive fuel economy and other goodies; but reliability is the factor fueling the Odyssey's popularity.
Families trust the Honda Odyssey to last them for long, and they are rarely disappointed.
Many have reported getting upwards of 250,000 miles of service out of their Odysseys.
And there are others who've reported far higher numbers and say an Odyssey can last up to 300,000 miles easily.
Judging from these reports, it's reasonable to expect 250,000 or even 300,000 miles from your Honda Odyssey.
Owners who've clocked 300K miles on their Honda Odysseys indicate routine maintenance is the key to a durable vehicle. Thus, if you maintain your Odyssey religiously, getting 250,000-300,000 miles from it is possible.
Please also read our article about driving the Honda Odyssey in snow and winter.
How Soon Should You Expect Rust on A Honda Odyssey?
Rust can be a difficult prospect for any vehicle owner to handle and is dreaded in automotive circles.
Luckily, Honda Odysseys don't rust early, and will only start rusting after the first four to five years of use.
Below are some areas susceptible to rust on the Honda Odyssey:
Front and rear doors
Hood area
Tailgate area
Sliding door sills
Rear quarter panels
Rear wheel wells
A large majority of the aforementioned areas, by design, often trap moisture and dirt, which induces corrosion.
Washing your car regularly, with a focus on those areas will eliminate such corrosive particles.
Also, some areas are constantly exposed to moisture, road salts, salty sea air, etc., which also cause rust. Owners suggest treating such parts with rust-protection products such as Krown and Rust Check can prevent them from rusting.
In particular, if you live in the Salt Belt, you should invest in an annual rustproofing procedure. Road salt, abundant in those areas, is highly corrosive and will accelerate rust on your Honda Odyssey.
Rustproofing will ensure road salt doesn't accelerate rust on your vehicle, thus, preserving its pristine look.
Also read our article on the common problems with the Honda Odyssey.
How Long Do Honda Odyssey Last Compared to Similar Car Models?
Undoubtedly, Honda Odysseys are reliable, but we wanted to know how its reliability compared to rival models. Based on our comparisons, the Honda Odyssey is as durable as similar models in the minivan segment.
We dive into specific issues around the keys for Honda Odysseys here.
Honda Odyssey vs. Dodge Grand Caravan
The Honda Odyssey and the Dodge Grand Caravan share many qualities. Both models blend comfort and utility in characteristic minivan style.
However, the two don't share the same level of durability, with the Odyssey outlasting the Grand Caravan.
The Honda Odyssey can reportedly clock 300,000 miles with no major repairs. In contrast, the Dodge Grand Caravan is only good for about 250,000 miles.
A 50,000-mile difference may seem insignificant until you realize it adds up to a three-year difference in lifespan.
Honda Odyssey vs. Toyota Sienna
The Toyota Sienna and the Honda Odyssey have been locked in a never-ending battle for supremacy. Now, our research shows both models have about the same 300,000-mile lifespan, which means they are further tied.
For what it's worth, the Honda Odyssey has more style and technology compared with the Toyota Sienna. If you don't like cruising around town in a "boring" minivan, the Odyssey is a better choice.
How Reliable Is a Honda Odyssey?
The Honda Odyssey is reliable. Yes, the model has had reliability concerns of its own, but even these cannot affect its overall reliability.
Most owners will readily swear by the reliability of the Honda Odyssey models.
And they tend to keep these models for long, too—more than 15 years, according to an iSeeCars study. Which means these owners aren't bluffing when they say Odysseys are reliable.
Asides anecdotal reports, the Odyssey's strong ratings further prove the model's reliability.
For example, RepairPal rates the Odyssey 3.5/5 for reliability, ranking it the 3rd most reliable minivan. Similarly, J.D. Power gives both 2019 and 2020 Honda Odyssey model years an above-average 3/5 reliability score.
Make sure to also read our article on Toyota Sienna statistics.
The Best and Worst Years For Honda Odyssey
Car Complaints, which aggregates vehicle complaints, rates the 2002 Honda Odyssey as the worst model year in the Odyssey lineup.
However, we'd advise avoiding any Honda Odyssey released between 2002 and 2005. Why? These models have a high number of complaints and were involved in way too many recalls. Here are some common problems on the 2002-2005 Honda Odysseys:
1. Transmission issues: Every model year in the '02-'05 era, except the 2005 model year, faced widespread transmission problems. Owners said the transmission on affected vehicles was prone to premature failure, slipping, jerking, and hesitation. In some situations, owners had to replace the transmission to the tune of several thousand dollars.
2. Body/paint problems: The 2003, 2004 and 2005 model years experienced different issues with the body/paint. For example, many owners noticed the paint peeling on their vehicles for no reason. A handful of owners also reported problems with body rust, especially around the door.
3. Engine-related problems: The engine was another problem area for the 2002-2005 Honda Odysseys. Owners experienced many issues, including premature engine mount failure, excessive oil consumption, and repeated engine vibration.
Meanwhile, the best model year for the Honda Odyssey is the 2017 Honda Odyssey.
Quickly scan our article that talks about 11 Honda Odyssey Statistics You Should Know
CarComplaints recorded only one complaint for this model year—the lowest for any Odyssey model. In addition, the 2017 Honda Odyssey has been recalled just once so far, and appears to be very reliable.
What About Recalls for These Models?
The Honda Odyssey has been involved in 55 recall actions since its release 25 years ago. Early model years including the 2003-2004 Odysseys have many recalls—a sign you should avoid them.
Here are recall figures for each model year in the Honda Odyssey lineup:
2003: 12 recalls
2004: 10 recalls
2005: 9 recalls
1999: 8 recalls
2002: 7 recalls
2012: 5 recalls
2013: 5 recalls
2016: 5 recalls
2007: 5 recalls
2008: 5 recalls
2011: 5 recalls
2009: 4 recalls
2014: 4 recalls
2000: 4 recalls
2015: 4 recalls
2006: 4 recalls
1997: 3 recalls
1998: 3 recalls
2018: 3 recalls
2019: 3 recalls
2010: 2 recalls
1995: 1 recall
2017: 1 recall
1996: 1 recall
Honda Odyssey Model Year List
The Honda Odyssey has undergone five iterations since its introduction in 1995. Below, we list every model year for the Honda Odyssey:
First Generation
1995 Honda Odyssey
1996 Honda Odyssey
1997 Honda Odyssey
1998 Honda Odyssey
Second Generation
1999 Honda Odyssey
2000 Honda Odyssey
2001 Honda Odyssey
2002 Honda Odyssey
2003 Honda Odyssey
2004 Honda Odyssey
Third Generation
2005 Honda Odyssey
2006 Honda Odyssey
2007 Honda Odyssey
2008 Honda Odyssey
2009 Honda Odyssey
2010 Honda Odyssey
Fourth Generation
2011 Honda Odyssey
2012 Honda Odyssey
2013 Honda Odyssey
2014 Honda Odyssey
2015 Honda Odyssey
2016 Honda Odyssey
2017 Honda Odyssey
Fifth Generation
2018 Honda Odyssey
2019 Honda Odyssey
2020 Honda Odyssey
Are Honda Odyssey Expensive to Maintain?
Based on RepairPal estimates, the Honda Odyssey costs an average of $547 to maintain in a year.
In comparison, the average annual minivan maintenance cost is $647—a difference of $100. Going by this calculation, it's safe to say the Honda Odyssey is cheap to maintain.
How Long Do the Brakes Last?
Based on the submissions of various owners, the brakes on a new Honda Odyssey have a lifespan of 30,000 to 60,000 miles.
Frequent city driving will wear out your brakes faster than highway driving will. Hence, factor in the driving you do before estimating brake life on your vehicle.
How Long Do the Tires Last?
Under normal driving conditions, the OEM tires on your Honda Odysseys can last up to 50,000 miles. If you drive more than normal or drive harshly, your tires will fail earlier.
Regular (every 5,000 miles) tire rotations can help prolong the life of your tires.
How Long Does the Transmissions Last?
While older Odysseys had issues with premature transmission failure, newer models don't, and are durable. The transmission on a new Honda Odyssey can last between 130,000 to 180,000 miles.
How Long Do the Spark Plugs Last?
From what owners say, the spark plugs on a Honda Odyssey can last up to 100,000 miles before failing.
What About Insurance Cost?
The Honda Odyssey is inexpensive to insure and requires an average of just $1,584 per year in insurance expenses. This means you'll be paying around $132 every month to insure your vehicle.
Tips to Prolong the Life Of Your Honda Odyssey
Here are ways to extend the life of your Odyssey minivan:
Flush the transmission fluid every 30,000 miles to prevent transmission failure. Additionally, you should change the transmission filter as at when due.
Use only Honda fluids for your vehicle, including transmission fluid, engine oil, coolant, and so on. Some owners have reported several problems arising from the use of fluids from other brands on their Odysseys.
Flush your brake fluids and bleed the brake lines regularly. Do this and other maintenance activities recommended in the service manual.
References
Was this article helpful?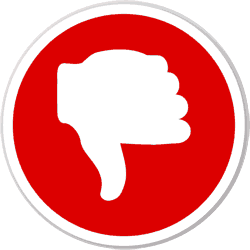 Did you find wrong information or was something missing?
We would love to hear your thoughts! (PS: We read ALL feedback)