800cc motorcycles are yet another example of the wide range of top speeds that can be produced by the varying types of engines.
While cruisers, bobbers, and sportbikes are going to have a lower top speed, performance tweaking in 800cc sportbike engines are going to produce incredible top speeds.
Keep reading our article to find out exactly how fast these bikes can go!
How Big Is an 800cc Motorcycle?
Engine sizes are measured in ccs, or cubic centimeters, which is the amount of displacement volume inside the engine. The higher the cc, the bigger the bike!
An 800cc motorcycle falls in the medium-size category, which ranges from 400cc to 950cc, so as you can see, it is on the bigger end of the category. While 800cc bikes are dwarves compared to larger bikes in the 1,000cc+ range, don't be fooled by their intermediate category rating.
800cc cruiser bikes are built for low and mid-range power to get these heavier bikes up and running. On the other hand, street and sportbikes are going to be built for high-speed performance on and off the track. 
Because of the different reasoning behind each bike's engineering, an 800cc motorcycle is an excellent class of bike to examine the varying reasons each bike's top speed can be drastically different.
We've compiled a list of 6 bikes that we think represent the 800cc class, so take a look below for performance specifications and top speeds for each of these motorcycles!
1. Honda VFR 800
What list of 800cc motorcycles would be complete without the Honda VFR 800? Perhaps the workhorse of sports/touring bikes, the VFR series isn't known for having a flashy body, incredible specs, or market-topping ridability.
That being said, they are one of Honda's longest-lasting, inexpensive sport/commuter motorcycles.
Built with sturdiness and reliability in mind, the engine power wouldn't impress any racer I know, but the specs for the Honda VFR 800 are in line with the power band range you'll find on sportbikes.
Because the liquid-cooled, 782cc, DOHC, 90-degree, V4 with 4 cylinders adds a decent amount of weight to the 529 lb motorcycle, we can tell straight away that this bike, while sporty, is a bit on the heavy side.
Don't let that fool you, though. These puppies still put out a decent amount of power.
In fact, the VFR 800 has a maximum power output of 105 hp at 10,250 rpm and a max torque rating of 55 lb-ft at 8,500 rpm.
Just goes to show that any kind of sportbike is going to have a power band in the middle to upper range of rpm.
All in all, the Honda VFR 800 has a mind-blowing top speed of 150 mph!  
Related: 3 Most-Common Problems With Honda VFR800
2. Suzuki GSX-S750
The Suzuki GSX series, known to aficionados as the Gixxer, is bulletproof.
We've had the pleasure of digging up dirt on just about any motorcycle model you can think of, and we had a hard time finding much of anything to complain about after hours of scouring the message boards and reviews.
Known for being affordable and dependable, the S750 has lots of fans who prefer it to its bigger brother, the S1000.
Although it might be a bit on the small side to include in our run of 800cc motorcycles, we'll let it slide because, well, the odd engines end up fitting into the categories of displacement dominated by engine size counted in hundreds, not fifties. 
Great gearing, low-end pull that extends into the middle and high ranges of the power band, and comfortability are in line with Suzuki's naked sportbike engineering.
And why do people seem to prefer the GSX-S750 to the larger displacement and power specs of the GSX-S1000? Let's take a look at the engine and its power production.
The GSX-S750 sports a liquid-cooled, 749cc, DOHC, inline-four engine modeled after the GSX-R750 racing model engine.
And even if it is smaller than the grunt-heavy sportbikes like the S1000, it is still very capable of producing power and torque at an incredible rate that is sure to drive up those top speeds!
We're happy to report that the maximum power output of the Suzuki GSX-S750 is 112.65 horsepower at 10,500 rpm and the max torque rating is 59.7 ft-lbs at 9,000 rpm.
Maybe not the maximum top-heavy power band of other mid-sized supersport bikes, but this S750 Gixxer can still give everyone else in the category a run for their money at a top speed of 142 mph!  
3. MV Agusta Rivale 800
If ever there was a Mercedes-Benz of motorcycles, it would be the MV Agusta lineage. Interestingly enough, Mercedez has injected the once-small motorcycle manufacturers at MV Agusta with millions of euros to continue to produce their world-famous racing-inspired bikes.
We can appreciate the beautifully designed Rivale 800 from a company whose first adopted slogan was "Racing Experience at the Service of Mass Production."
And since the Agusta family purportedly began manufacturing their motorcycles in the 1940s to fuel their racing habit, we can accommodate them on the list of "Fast Freakin' Bikes."
In true racer/connoisseur fashion, the Agusta Rivale was put on the market in 2013 as a cross between a Supermoto racing bike and a naked sportbike. And to once again lay its claim to inspired fame, it was named after a yacht. 
Featuring a liquid-cooled, 798cc, DOHC, 3-cylinder, 4-stroke engine with 4 valves per cylinder, the Rivale 800's engine (and chassis) is based on designs of the MV Agusta Brutale. This 4-stroke is the thing of competitors' nightmares.
The Rivale 800's engine has a max power output of 123.3 hp at 12,000 rpm and a max torque rating of 62 ft-lbs at 8,600 rpm.
With a high power band and a torque rating worthy of note, it's no surprise that the MV Agusta Rivale 800 has a max top speed between 137 and 140 mph!
4. Harley-Davidson Sportster 883
We always feel an obligation, out of the goodness of our hearts, to include a cruiser or two in an article on top speeds to show the variance in performance and speed as it pertains to the different types of bikes. 
Not nearly as fast as 800cc sportbikes, and perhaps without the flash of neo-scramblers or cafes, the Sportster is simply an American cruiser down to the bone.
You won't find much more than the bare necessities with these sick puppies, but who needs it? Ok, ok, you might have figured out by now we're just as in love with cruisers as sportbikes.
The Harley Davidson Sportster 883 (now the Iron 883) is a simplistic-yet-nuanced part of their tried and tested stable. True to its name, it features the iconic air-cooled, 883cc, pushrod operated, 45-degree V-twin that is synonymous with Harley.
Specs-wise, the Sportster 883 has the power and torque of a smaller cruiser without a doubt. Capable of a max power output of 54 hp at 6,000 rpm and an even 54 ft-lbs of torque at 3,750 rpm, these relatively heavy (for the category) bikes need more low-end grunt than precise acceleration at top speeds.
And the cruisers will never compete in races with sportbikes, but that doesn't mean the Harley-Davidson Sportster 883 won't shoot by you at a top speed of 105 mph!
Related: How Fast Do 750cc Motorcycles Go? (6 Examples)
5. Moto Guzzi V9 Roamer
Moto Guzzi has a habit of finding success in the throwback roadster market. A good habit! And the V9 Roamer is just the latest example of this, having superseded their 744cc triumphs with the new V9 engines.
And true to our love of cruisers and roadsters alike, the V9 Roamer might be the only Italian-made bike to give Harley's Sportster 883 a decent contender.
But instead of making the mistake that so many of the Japanese Big 4 companies make when trying to compete with American muscle, the Moto Guzzi Roamer isn't as simple as just a Harley clone.
One of our major differences is the transverse V-twin, giving the bike that side-to-side shake that might make a traditional V-twin rider think there's something initially wrong with this bike's performance. Wrong again.
The Moto Guzzi V9 Roamer has an air/oil-cooled, 853cc, 4-stroke, transversal 90-degree V-twin engine, a little more power, and a little less torque than its American counterpart. To be exact, the Roamer's engine has a max power output of 55hp at 6,250 rpm and a max torque rating of 45.7 ft-lbs at 3,000 rpm. 
Perhaps, at a curb weight of 441 lbs (which is substantially lower than its American and Japanese cruiser relatives), that's why the Moto Guzzi V9 Roamer has a max top speed of 125 mph!
6. Ducati Monster 821
The Ducati Monster 821 is a third, and perhaps final, iteration of the Monster super-family of naked sportbikes. And although to some it might be the overlooked middle child of the Monster family, they finally hit their mark with a reliable and not-so-subtle member of the series.
Another defining factor of the heavily refined Monster 821 is how accessible it is to the novice rider, as Ducati was once known for having nothing less than a racer's dream and a layman's nightmare.
Even with the original Monster's steel frame, these bikes are surprisingly light in the category, weighing in curbside at just over 494 lbs. And that's not from shirking either. You might need a heavy-duty frame like this to carry the weight of the Testastretta engine's reputation alone!
Speaking of which, the Monster 821 has us staring down the barrel of a liquid-cooled, 821cc, desmodromic actuated, Testastretta 11-degree L-twin. The max power output of this specific Testastretta is a chunky 112 hp at 9,250 rpm and a max torque rating of 65.8 ft-lbs at 7,750 rpm.
We just can't wait to tell you that Italy's pride and joy, the Ducati Monster 821, has a max top speed of 140 mph! 
Related: How Fast Do 1000cc Motorcycles Go? (6 Examples)
What Is the Average Top Speed of an 800cc Motorcycle?
The average top speed of 800cc motorcycles is between 105 and 165 mph.
This accounts for heavier cruisers and roadsters that need lots of power to get the big machines going, but don't put up higher speeds and top-of-the-power band sportbikes that are built to zoom!
What Are the Fastest 800cc Motorcycles?
The fastest 800cc motorcycles are topped out by the Suzuki GSX-R750, with the MV Agusta F3-800 and MV Agusta Rivale right behind!
The Suzuki GSX-R750 produces a top speed of 189 mph.

MV Agusta's F3-800 is capable of going 149 mph.

The MV Agusta Rivale does a cool 140 mph!
Can a Complete Beginner Ride an 800cc Motorcycle?
If a complete beginner is like lots of riders I know who like to test their limits on the daily, then sure, they can ride an 800cc motorcycle.
In fact, the Harley Sporster 883 is slightly on the large side of the category and it is Harley's entry-level model. In which case, saddle up and get rippin'! 
It is our duty to note that some of the 800cc sportbikes can get you going so fast in the blink of an eye that you won't even see the pavement coming when you lose control.
Always exercise good judgment and caution when choosing a first bike!
Was this article helpful?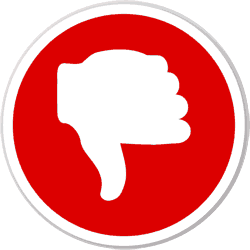 Did you find wrong information or was something missing?
We would love to hear your thoughts! (PS: We read ALL feedback)