Suzuki motorcycles are among the most popular and celebrated brands of two-wheelers in the world.
Suzuki is known for splitting the difference between Kawasaki accessibility, Honda reliability, and Yamaha performance.
Still, Suzuki bikes have had their fair share of issues over the decades, leaving many riders asking themselves, just how reliable are Suzuki motorcycles these days?
Here's the Short Answer to How Reliable Suzuki Motorcycles Are:
Suzuki motorcycles are reliable because they are well-built, stock strong engines, and have low failure rates. Suzuki's are also regarded as affordable and easy to maintain by today's standards. Still, reliability depends on how you store and ride your bike and if you follow the service schedule.
Are Suzuki Motorcycles As Reliable As Other Motorcycles?
Suzuki motorcycles are reliable compared to some other international brands but not as reliable as all of the other Japanese brands.
According to a Consumer Reports survey, Suzuki motorcycles have a lower failure rate than BMW, Triumph, Ducati, and Can-Am, but a higher failure rate than Yamaha, Honda, and Kawasaki.
Suzuki motorcycles are also affordable, easy to maintain, and well-built, but riders have reported issues with electrical components and quality control.
Don't take our word for it; here are some quotes from real-life Suzuki owners comparing their bikes to other motorcycles they've owned:
– "I've owned 3 Suzukis and 2 Hondas over the years. The Suzukis were more fun to ride, but the Hondas were more reliable and trouble-free. I never had any major problems with either brand, but the Suzukis needed more frequent maintenance and minor repairs."

– "I've had a Suzuki GSX-R750 for 4 years and it's been very reliable. It's fast, agile, and comfortable. I've also ridden a BMW S1000RR and a Ducati 899 Panigale, and they were amazing bikes, but not as reliable as the Suzuki. The BMW had some engine problems and the Ducati had some electrical glitches."

– "I have a Suzuki Boulevard C50T and a Harley-Davidson Sportster 883. Both are good cruisers, but the Suzuki is more reliable and economical. The Harley has more character and style, but it also has more vibration and maintenance costs. The Suzuki is smoother and quieter."

– "I've owned a Suzuki DR650 and a KTM 690 Enduro R. Both are awesome dual-sport bikes, but the Suzuki is more reliable and durable. The KTM is more powerful and agile, but it also has more maintenance requirements and breakdowns. The Suzuki is more forgiving and dependable."

– "I have a Suzuki Hayabusa and a Kawasaki Ninja ZX-14R. Both are insane sport bikes, but the Suzuki is more reliable and stable. The Kawasaki is faster and lighter, but it also has more heat issues and recalls. The Suzuki is more refined and comfortable."
How Reliable Are They Compared to Similar Brands?
Suzuki vs. Honda
Suzuki and Honda are both Japanese motorcycle brands with a reputation for reliability and quality.
According to Consumer Reports, Suzuki and Honda are tied for second place in terms of reliability, with Yamaha being the most reliable brand.
Honda has a more substantial reputation than Suzuki, as some Suzuki owners report electrical failures on their bikes at a far greater frequency.
Honda also has a broader range of models and a more extended history of innovation and racing success than Suzuki.
Suzuki vs. Kawasaki
Suzuki and Kawasaki are Japanese motorcycle brands that offer various models for different purposes, preferences, and riding styles.
According to a 2015 Consumer Reports study, Suzuki is slightly more reliable than Kawasaki, with 12% and 15% failure rates, respectively, for four-year-old motorcycles.
Kawasaki is known for its performance and speed, especially in its sport bikes and supercharged models.
Suzuki bikes are more affordable and easier to maintain.
Suzuki and Kawasaki are known for some of the fastest bikes ever made, including bikes from the Hayabusa, GXXR, and Ninja series.
Please also read our article about common issues with Kawasaki motorcycles.
How Many Miles Do Suzuki Motorcycles Last?
How many miles Suzuki motorcycles last depends on many factors, such as the model, the maintenance, the riding style, the storage conditions, and the owner's etiquette.
Some Suzuki models can last well over 90,000 miles, or even more than 100,000 miles if properly cared for and serviced regularly.
But don't take our word for it; here are some quotes from real-life Suzuki owners who have achieved high mileage on their bikes:
– "I have a 2006 SV650 with 140,000 miles on it. It's been a great bike. I've done nothing but regular maintenance and a few minor repairs."

– "I have a 2001 Bandit 1200 with 105,000 miles on it. It's been bulletproof. I've only changed the oil, filters, spark plugs, tires, and brake pads. It still pulls like a freight train."

– "I have a 2000 GSX-R750 with 101,000 miles on it. It's been my daily commuter and weekend warrior. I've done valve adjustments, cam chain tensioner, fork seals, wheel bearings, and a few other things. It still runs strong and handles well."

– "I have a 1998 Intruder 1500 with 94,000 miles on it. It's been a reliable cruiser. I've replaced the battery, starter relay, fuel pump, and carburetor diaphragms. It still rides smooth and comfortable."

– "I have a 1996 GS500 with 91,000 miles on it. It's been a fun and versatile bike. I've rebuilt the forks, shocks, carbs, petcock, and clutch cable. It still starts every time and does everything I need it to do."
Is the Suzuki Motorcycle Brand Still Considered High Quality?
Suzuki motorcycles are still considered high quality by various mechanics, riders, and industry experts.
Suzuki has a long history of innovation, performance, and reliability in the motorcycle scene.
Their bikes are praised for their unique style, industry-leading race engineering, high-speed potential, secure reliability, worldwide dealership support, and world-class engineering team.
What Usually Breaks First on Suzuki Motorcycles?
Suzuki motorcycles are typically reliable and durable machines.
That said, riders have reported some common problems that can affect the performance and safety of their Suzuki motorcycles over the past few decades.
Here are three of the three most common failures reported by Suzuki owners:
Electrical Problems:
Suzuki motorcycles have suffered from electrical problems, such as faulty ignition switches, stators, regulators, rectifiers, and wiring harnesses.
Wiring problems can cause stalling, power loss, light failures, or false starts.
Electrical problems can be caused by vibration, heat, moisture, corrosion, or poor-quality components. Suzuki has issued several recalls for electrical issues over the years.
Charging System Failure:
Some Suzuki riders have experienced issues with their charging system, which consists of the stator and the regulator/rectifier.
The stator converts engine power into AC, while the regulator/rectifier converts it into DC and regulates the charge to the battery.
If either of these components fails, the battery will not be adequately recharged and may die prematurely or cause starting problems.
Charging system failure can be caused by electrical shortages, engine overheating, or defective parts.
Gearbox Issues:
Some Suzuki models have also reported gearbox issues, such as false neutrals, bent forks, bad transmission drums, or difficulty shifting between gears.
Gearbox problems can affect the smoothness and accuracy of your gear shifts and may damage the transmission or cause accidents in the process.
Gearbox issues can be caused by poor maintenance, excessive wear and tear, abuse, or installation/ manufacturing defects.
How Often Do Suzuki Motorcycles Break Down?
Suzuki motorcycles break down less often than most other motorcycle brands.
Consumer Reports found that Suzuki motorcycles had a failure rate of 12% for four-year-old bikes, which was the second lowest among the ten brands surveyed.
Suzuki motorcycles are known for their affordable service costs, low maintenance, and high durability, contributing to their low breakdown rate.
Do Suzuki Motorcycles Cost More to Repair?
Suzuki motorcycles cost less to repair than most other motorcycle brands.
In fact, Suzuki's current lineup is considered some of the most affordable and most manageable motorcycles to maintain by today's standards.
Suzuki motorcycles also have a lower breakdown rate and fewer common problems than other brands, which means less frequent and less expensive repairs.
The low service cost and ease of maintenance associated with Suzuki motorcycles give owners a high incentive to keep up with maintenance.
Used Suzuki models are some of the most trustworthy bikes on the market, next to Honda.
What Are the Most Reliable Suzuki Models?
Suzuki has a reputation for producing reliable and durable motorcycles at an affordable price, though some models stand out more than others.
Here are two of our top picks for the most reliable Suzuki models:
Suzuki V-Strom 650:
This adventure bike is known for its versatility, performance, and low maintenance. It also has a low failure rate of 12% for four-year-old motorcycles.
It has received positive feedback in online reports from real-life riders for its smooth ride, comfortable seat, and fuel efficiency.
Suzuki GSX-R600:
This sport bike is one of the most popular models in Suzuki's lineup. It has a failure rate of 15% for four-year-old motorcycles. The GSX-R600 has been praised in owner reports for its speed, handling, and braking.
Sources:
Who Makes the Most Reliable Motorcycle?
Was this article helpful?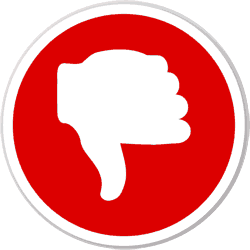 Did you find wrong information or was something missing?
We would love to hear your thoughts! (PS: We read ALL feedback)