Kawasaki is one of the most prevalent motorcycle manufacturing companies in the world.
Kawasakis are engineered with both performance and reliability in mind. Spanning across all types of bikes, from sports bikes to cruisers, this top manufacturer has stood the test of time in terms of reliability.
All those who've owned a Kawasaki will tell you how when it's right, it's right!
That said, some owners have unfortunately run into a few problems with their Kawasaki models.
In this article, we've outlined a few common issues expressed by Kawaski owners and what they found the problem to be.
Let's get started!
1. Gear Shift Problems
From scenic ripping supersport bikes the casual cruisers, responsive gear shifts are a must.
No matter the length of your trip, you are in for a lot of gear shifting, which is why you need to watch out for potential errors or problems.
Reported Intermittent Gear Shifting Problems:
Gear-problems on Kawasakis have been caused by a few different culprits, including:
Problems downshifting
Problems upshifting
The gears are getting stuck.
The gears failing to engage
Clutch slipping
Some Kawasaki owners claimed that due to shifting problems, the bike felt like it had engaged the gears, but in reality, the gear had failed to moved and was stuck in the previous gear.
Most owner reports say that it happened between gears 4,5 and 6 and that the problem occurs intermittently and is hard to replicate.
This happens on any bike due to the force generated by the free-spinning flywheel after disengaging the clutch.
Pull the clutch back in, rev the throttle, and engine-break to decelerate just a tad, then reengage the clutch and hit the throttle with quick acceleration, and the gear should pop into place.
Check out our article that talks about 6 Most-Common Problems with Kawasaki Z900RS
On the Kawasaki Z1000, a few more owners noticed that doing "slow shifts" would start the gear problems. This means that the gears needed to be shifted swiftly and deliberately to get them to move into the next gear.
Kawasaki Models Affected by Gear Shift Problems:
Kawasaki Ninja 650
Kawasaki Z1000
Kawasaki Ninja 1000
Kawasaki Vulcan S
In some extreme cases, owners went as far as installing the Power Commander Quickshifter directly onto the PVC tuning module.
This appeared to improve upshifts drastically and downshifts, particularly on the Kawasaki Ninja and Vulcan models.
The Quickshifter is a performance add-on that enables faster and smoother gear shifts. A Quickshifter retails for around $150 to $250 without the PVC tuning module. This option can get pretty expensive and is recommended when all else seems to be failing.
The Kawasaki gearboxes sometimes need some manoeuvering to get some gears in place when downshifting.
Keep an eye on our article which explains about 7 Most Common Problems with Kawasaki Ninja 650 & 1000
Also, keep in mind that a bike won't shift properly if the RPMs aren't right.
This means that when coming to a stop and trying to downshift, the gears will not engage if the speed is too slow.
When downshifting, one would have to slightly release the clutch with each gear change in this case. This releases the gears for them to engage in the next one.
Consult the owner's manual to determine where the RPMs need to shift properly on your specific Kawasaki.
If your gear shifting issues are frequent or seem to be more serious than the to-be-expected problem outlined above, a visit to the dealership or mechanic to diagnose the transmission problem is your best bet.
Transmissions can be complicated, and a mechanic can determine if it's the input or output shaft with faulty gears or if the shift drum and gar forks are damaged and need replacing.
Transmission wear can happen on any motorcycle that's ridden hard without proper maintenance, storage, and upkeep, including Kawasaki's, and is part of the reason why it's so important to adhere to the maintenance schedule outlined in your owner's manual.
2. Kawasaki Ticking/Clicking Noises
Being one of the best bike manufacturers in the world doesn't mean Kawasaki is immune to complaints. Some owners have taken issue with some of the weird sounds that resonate from particular Kawasakis.
These noise reports outline issues occurring on both running bikes and bikes that are off.
Noise issues on Kawasakis typically pop up between 2000-7000 miles. Possible culprits range from owners being sensitive to normal operating sounds, the bike being overdue for a maintenance service, or the sound indicated motor damage in a few difficult situations.
On the Kawasaki Vulcan Voyager, it turned out that the noise was coming from the hydraulic lifters on the bike. When the Vulcan Voyager is left not running for a long time, the lifters can make noise upon startup. This is a normal operating feature, and the noise goes away by itself after re-oiling during the ride.
A Few Things to Check When Engine Ticks and Clicks Occur:
Oil levels
Fluid levels
Hydraulic lifters
Cam chain tensioners
Valve adjustments
Exhaust leaks
A quick visit to the mechanic can always diagnose a Kawasaki noise issue and let you know if it's normal or serious.
While most riders don't mind the noise, a few out there find it annoying.
If the bike's noise sounds like it could potentially damage some other parts, then it's best to have it looked at. Abnormal sounding noises are the best indication that there might be something wrong with the bike.
It's important to note that if the bike is taken into a dealership, you have to explain the noise fairly well, so pay attention to its sound and where it's coming from when it's happening.
Some noises come and goes and might not be heard when finally taking the bike in to be fixed.
When diagnosing the bike, the owner will be asked where they think the noise is coming from and whether it makes the noise accelerating, stopping, or when the bike is idle.
These questions will help the mechanic to locate the noise better and try and fix it.
Kawasaki Models With Reported Noise Issues:
Kawasaki Vulcan models
Kawasaki Ninjas
Kawasaki Versys
Most of the time, if the noise isn't normal, it's a problem that can be fixed with replacement parts such as cam chain tensioners, changing the oil, or replacing the hydraulic lifters.
When looking into noise issues, keep in mind that motorcycles are generally not quiet vehicles—some bikes just roar.
This is to be expected on most Kawasakis as they have such powerful engines.
3. Kawasaki Drive Pulley Issues
The drive pulley on a bike is the component that drives the belt.
Like many belt-driven motorcycles, Kawasakis with drive pulley issues typically have a noisy belt, or the bike goes through a lot of replacement drive belts.
On a bike with a failing drive pulley, the sound starts quite low and then gradually gets louder into a screeching or grinding sound. It sounds abnormal.
The noise seemed to come from the front belt pulley area on the Kawasaki Vulcans that experienced this issue. When pulling in the clutch to coast to a stop, the owners noticed that the grinding noise would become even louder. Upon further inspection, there was a clicking sound when the wheels rotated.
Most Kawasaki Vulcans owners who experienced this were able to track the noises to a faulty output shaft bearing.
It turns out that the pulley splines were either worn out, eroded, or had rusted.
We say it all the time; the best offense is a good defense, and, like all bikes, Kawasakis need to be properly maintained and topped with clean oil. Riding your bike regularly or storing and treating a sitting bike properly prevents rust and erosion.
Also read our article on 4 Most-Common Problems With Kawasaki W800
Symptoms of Bad or Failing Drive pulleys:
Grinding or squeaky noise from the belt pulley
Abnormally worn-out belt
Engine misfiring
Oil leaks
Lower mileage per gallon of fuel
Belt Slipping
Kawasakis are, without a doubt, great bikes.
The more you take care of it, the longer it will last and deter problems from cropping up.
We say this because the owners have been responsible for many of the culprits behind a failing drive pulley.
Sticking to a regular maintenance schedule is a good step towards avoiding things like low water/lubricant levels and oil leaks.
Because there's so much torque on Kawasaki, the front-drive pulleys are often the first to fail on an unkept Kawasaki.
A failing front drive pulley is typically replaced together with the transmission output shaft. This is more common on the Kawasaki Vulcan models than the other bikes.
Owners also noticed that after replacing both the front-drive pulley and the transmission output shaft, the wheel bearings would also start acting up.
To get ahead of this, it is recommended to change both the rear and front wheel bearings on a bike with evidence of drive pulley corrosion.
Kawasaki Models With Reported Drive Pulley Issues:
Kawasaki Vulcan models
Kawasaki Brute Force 650
Kawasaki Ninja 1000
Kawasaki Versys
Of all these models, the Kawasaki Vulcan models seem to have the most reoccurring problems.
General minor services like oil/filter changes, spark plugs, and lubricant checks can go a long way toward bike reliability.
Drive pulley issues can become quite difficult to diagnose and fix. It is recommended to visit a dealership or mechanic whenever the above symptoms start showing up.
4. Kawasaki Rear Brake And Caliper Problem
Kawasaki track bikes are two-wheeled race-rockers, engineered for speed and reliable performance on a racetrack.
When on a racetrack, speed is just as important as stopping power. So brakes need to be functioning correctly.
Unfortunately, some Kawasakis owners we've encountered have reported some issues with brakes and calipers.
The most common brake issue we hear is that the rear brake feels somewhat spongy, sticky, and sometimes appears ineffective. When the brake lever is engaged, the bike takes longer to come to a complete stop.
Sometimes, when the lever is pressed very hard for braking, the brake pads would overheat. This also happens during normal braking. Overheating is common when the brakes are dragging.
Owners noticed that the spongy brake issue persists even after new replacement brake pads are installed.
"Bleeding" the brakes tends to fix the problem, as brake fluid must be clean and refreshed just. Like oil, and just like all vehicle fluids, used and contaminated brake-fluid will affect performance negatively.
Other Things to Try For Kawasaki Rear Brake Issues:
Bleeding the brakes
Check if pistons are stuck.
Adjust rear brake light switch
Check and replace brake pads.
Adjusting the levers to limit lag
It seems like the most common rear brake problems on a Kawasaki can be solved by simply bleeding the brakes.
Bleeding the brakes enables fresh brake fluid to be used.
Bleeding the brakes involves taking the rear brake apart, exposing other parts that need maintenance.
Parts such as the pistons, calipers, springs, and even the brake pads themselves can also be the issue, as poor brake maintenance will affect these parts over time as well.
A huge number of owners also found the problem to be with the brake calipers. Rebuilding the calipers seemed to solve the problem for a significant number of owners.
Rebuilding the Kawasaki calipers involves installing new seals and cleaning and properly lubricating the calipers, extending the life of the calipers, and improving braking.
Some Kawasaki models require that the brake be bled out first to let the air and old oil out whenever dealing with braking issues.
This is a quick way to diagnose and potentially fix any problems with both the front and rear brakes.
Other Kawasaki Models With Reported Rear Brake and Caliper Problems
Kawasaki Ninja 650
Kawasaki Ninja 1000
Kawasaki Vulcan 1000
Kawasaki Ninja ZX-6R
Kawasaki Versys 650
Although problems with the brakes on a Kawasaki won't be too expensive to fix, they require a lot of time.
If the bike is still under warranty, it would be best to take it to a dealership or a mechanic to get it looked at.
5. Kawasaki Recalls
Kawasaki makes amazingly great bikes and outdoor vehicles such as ATVs and even lawnmowers. As with most mass production companies, recalls are inevitable, and Kawasakis has faced a few.
Most recalls for Kawasaki have been for their off-highway vehicles such as ATVs and UTVs.
The Kawasaki Mule Pro-MX UTVs and the Kawasaki Teryx have both undergone different recalls due to various problems.
The Kawasaki Mule Pro-MX UTV had a safety recall where the vehicle might be susceptible to fire outbursts. The engine cooler hoses were not strong enough and might cause an oil leak.
The second issue on the Kawasaki Mule Pro-MX was a faulty fuel tank gas cap. The cap was thought to be leaking, raising the risk of fire.
The Kawasaki Teryx, on the other hand, had a recall affecting over 19,000 vehicles. The affected models ranged all the way back from the 2012 Kawasaki Teryx4 750 4×4 until some of the 2016 models.
The Teryx models were recalled because of weak floorboards on the vehicle. The floorboards did not have the required protection from outdoor elements such as sticks or debris.
The Kawasaki Teryx models had to be recalled for the floorboards to be repaired or new floorboard guards installed. A recall installation is free of charge for the owner.
The Kawasaki Concours 14 has also had a minor recall between 2008 and 2013 concerning accessories on the bike. Kawasaki installed the add-ons only on police bikes to take care of the extra electrical units.
The accessories on the Cop Concours 14 were thought to need a little more power than the bike could handle. This could lead to blown fuses, and a potential fire breaks out.
Other Known Kawasaki Recalls Include:
Kawasaki W800
Kawasaki Ninja
Kawasaki Z900 Streetfighter
Kawasaki Vulcan 1700 Voyager
All these recalls were dealt with swiftly by Kawasaki, and no major known injuries were reported.
Kawasaki has improved their motorcycles because it seems like fewer and fewer models are being recalled.
General Pros And Cons For Kawasaki Motorcycles
Pros
In a racetrack full of roaring bike engines ready for the light to go green, there's usually a Kawasaki in the lineup. Even though Kawasakis are mostly known as racetrack bikes, they've also held their own when it comes to a full range of models.
The Kawasaki Ninja series of bikes are known for speed and handling performance that can take on even the racing scene's best competitors. The Ninjas, like the Kawasaki Ninja 650, have excellent reviews all-round. These include a massive 1,043cc engine with superbike technologies installed.
In the touring section of Kawasaki, we have the Kawasaki 1400GTR and the Kawasaki Versys 650, boasting impressive performance. These sport-touring bikes can handle long-distance rides with ease and comfort.
Owners of the sport-touring models from Kawasaki always mention how smooth and reliable the bikes are. This means long-distance rides. Owners can ride a long time between breaks and refueling. This enables the owner to enjoy both the road and the bike for longer periods.
From dirt bikes all the way to the racetrack and touring bikes, this bike manufacturing giant has made sure only to make the best for its fans.
Cons
Gear Shift Problems
Kawasaki Ticking/Clicking noises
Kawasaki Drive Pulley Issues
Kawasaki Rear Brake and Caliper Problem
Kawasaki Recalls
What Do the Reviews Say?
"Kawasaki has built a legacy of creating motorcycles that have unrivaled performance, excitement, and Sugomi™ styling, all of which are embodied in the new 2020 Z650 compact middle-weight motorcycle…the Z650 blends easy handling, optimal engine and chassis performance with bold Sugomi styling."
Source: Motorcycle.com
"Before this 2020 Kawasaki Ninja 1000SX, the Z1000SX was a phenomenal success for the firm: their biggest-selling bike in the UK for the past decade, and Europe's top-selling sports-tourer… the Ninja 1000SX carries over the Z's magic mix of sporty style, plentiful power, and undemanding versatility…"
Source: MotorCycleNews.com
What Is The Resale Value On Kawasaki Motorcycles?
| | | |
| --- | --- | --- |
| Model | Mileage(miles) | Price |
| 2019 Kawasaki Z400 ABS | 450 | 3,999  |
| 2019 Kawasaki Ninja ZX 10-RR  | 380 | 18,895 |
| 2019 Kawasaki Ninja 650 ABS | 798 | 6,175 |
| 2019 Kawasaki W800 Cafe | 17 | 7,265 |
| 2017 Kawasaki Ninja 1000 ABS | 8 | 8,999 |
N.B. The above prices may vary according to the bike model and mileage, as well as your location.
References:
https://www.motorcyclenews.com
Was this article helpful?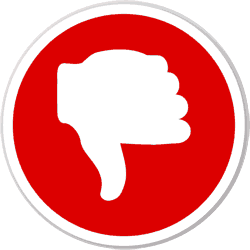 Did you find wrong information or was something missing?
We would love to hear your thoughts! (PS: We read ALL feedback)
ⓘ  The information in this article is based on data from National Highway Traffic Safety Administration (NHTSA) recall reports, consumer complaints submitted to the NHTSA, reliability ratings from J.D. Power, auto review and rating sites such as Edmunds, specialist forums, etc. We analyzed this data to provide insights into the best and worst years for these vehicle models.
---