Over the years, Ducati has created some of the most renowned bikes of the modern era. Models such as the Ducati Firebreather and the Ducati 999 have thrilled both racers and motorcycle lovers for decades.
However, you may want to know if your favorite Italian motorcycle maker also makes cars.
Does
Ducati

Make Cars?

The Ducati DU4 concept car was released in the 1940s, but Ducati does not produce any cars presently. With some of its rivals releasing cars, Ducati may be tempted to try its hands at automobile production soon.

What's the reason behind this? Let's find out!
Has
Ducati

Ever Produced A Car?

Ducati is popular for producing some of the best high-performance motorcycles the world has seen. With motorcycles like the Ducati Monster and the Ducati Streetfighter, the Ducati name has been firmly entrenched in motorcycle lore.

But this was not always the case.

Had things gone differently, Ducati would be producing cars today, not motorcycles.

Unknown to many, including self-proclaimed die-hard Ducatistas, Ducati once made a go at creating a car in 1946. Until that time, Ducati was into the production of electric components, engines, and motorized bicycles (called "Cucciolos").

However, the harsh economic conditions of the postwar years forced company executives to examine other prospects that could increase profits. This was why Ducati ventured into automobile production.

The result was a four-wheel two-seater sedan named the DU4. The prototype had a 90° L-twin cylinder four-speed 250cc motor along with a trellis tube frame.

Many of these features, such as the L-Twin engine and the trellis tube frame, would later become signature elements on future Ducati motorcycles.
What Happened To The
Ducati

Car?

Ducati created a prototype of the original DU4 concept car at its Milan factory, but the automobile never saw the light of day. Instead, the concept car was abandoned in Turin for years and later sold to a private collector.

Some suggest that the success of Ducati's motorized bicycle, the Cucciolo, had removed the need to create new products. Therefore, executives who had been keen on the production of the DU4 considered the new product risky and unnecessary.

Besides the DU4, Ducati has made subsequent efforts in the automobile manufacturing sector. However, most of these efforts have been limited to partnerships with established carmakers.

The earliest of these efforts was a partnership with British carmaker Leyland, maker of the Triumph Herald and Spitfire models.

That collaboration, brokered by Giuseppe Montano (then Ducati director), saw Ducati build Herald and Spitfire models at its Milan factory.

Those cars perhaps represent the closest thing the world has ever had to a Ducati automobile.
Other Ducati Models & History
Most of the Ducati-produced Herald and Spitfire models are easily identified by their cursive Ducati Meccanica logo.
Neither Ducati nor Leyland released official production numbers for the Ducati-produced Herald and Spitfire. However, seeing as existing models have become expensive classics, we can conclude that Ducati did not produce these cars in large numbers.
Besides the Triumph Herald and Spitfire, Ducati has contributed to the development of cars such as the Alfa 147 Ducati Corse and the Lancia Thema.
The Lancia Thema was a luxury car produced by Italian carmaker Lancia. Lancia had been producing models of the Thema since 1984 but decided to collaborate with Ferrari and Ducati for the '86 edition.
Designed by Ferrari, the Lancia Thema car was partly a Ducati-produced car as some of the vehicle's components were assembled at Ducati's factory.
The Alfa 147 Ducati Corse was a limited-edition version of the Alfa 147 hatchback. Alfa Romeo and Ducati jointly produced it. Real Ducatistas will recognize the name as a sign of Ducati's influence on this car. "Ducati Corse" refers to the motorcycle racing team division of Ducati Motor Holding S.p.A., maker of the Ducati bikes.
Even though Ducati assembled the Triumph Herald and Spitfire cars, they are not "Ducati cars." Ducati did not design these cars but merely helped with assembling car parts and components together.
What Car Brand Makes
Ducati

Motorcycles?

In Ducati's 94-year history, it has seen ownership change hands more than seven times.

The Ducati family, who controlled its affairs from 1926 to 1950, originally owned the company. Afterward, it underwent a partial government takeover and was under state direction from 1967 to 1978.

Since then, it has been owned at different times by the following companies/corporations:
VM Group [ 1978–1985]
Cagiva Group [1985–1996]
Texas-Pacific Group [1996–2005]
Investindustrial Holdings S.p.A. [2005–2008]
Performance Motorcycles S.p.A. [2008–2012]
In 2012, fellow Italian company Lamborghini purchased Ducati for $1.12 billion dollars. Money for the purchase came from Audi AG, the German carmaker that is also part of the Volkswagen Group.
Given the complexity of the Ducati ownership chain, it is hard to declare a particular company, the owner of Ducati. However, we can safely say Audi AG is the principal owner of the motorcycle maker.
Lamborghini, who purchased Ducati, is a subsidiary of Audi AG, making Audi the principal owner of Ducati.
Audi AG is part of the Volkswagen Group, which also owns Bugatti, Bentley, Scania, and Skoda. This makes Ducati part of the VW Group.
Should We Expect Cars From
Ducati

 In The Future

?

For long, the Ducati name has always been associated with motorcycles. But imagine seeing the Ducati badge on a fiery-red sports car? Not the first image that comes to mind when you hear "Ducati" right?

Well, if recent moves by the Ducati brass are anything to go by, we may see a Ducati-badged car on the road in the future.

Since its takeover by Audi AG, Ducati has made efforts to expand its range of offerings. Such efforts have included collaborations with Thok and SuperSOCO.

Those collaborations have led to the creation of a Ducati-branded collection of electric bikes and scooters.
Does This Mean Ducati May Yet Produce a Car?
Yes.
Ducati executives have clarified that the company is planning to produce electric motorcycles in the coming years.
With the VW Group [of which Ducati is a part] set to increase its production of electric vehicles, we may see both an electric bike and an electric car from the brand.
Such claims may seem outlandish, but they have an element of feasibility to them.
One of Ducati's main rival KTM successfully released a sports car called the X-Bow in 2008. Given the relative success of the X-Bow, Ducati execs may engineer another Ducati foray into automotive manufacturing.
Why Have Ducati

Focused Only on Motorcycles?

As we said earlier, the success of Ducati's motorized bicycle eliminated the need for it to invest in new products. The Cucciolo (as Italians called it) served as a platform for future Ducati motorcycles. In fact, it served as inspiration for early models such as the Ducati 60.

More important, Ducati's decision to concentrate only on creating motorcycles is based on economic and financial considerations. Since early Ducati motorcycles were successful, deciding to focus on other areas, such as cars, would have been equal to financial suicide on the company's part.

Some people may give examples of Honda, Suzuki, and BMW as companies that have successfully combined producing motorcycles and cars.

However, what works for one company may not work for another. Therefore, we do not know if a Ducati car would have been a success or a failure.

Ducati's decision to focus its efforts on motorcycles has been to the benefit of motorcycle riders worldwide. With no other products, Ducati has poured all of its resources into creating some of the most iconic bikes on the planet.

If the company had produced cars; instead, the world may have never seen the legendary 916 or the Ducati Monster.
The Future of Ducati
We are glad that Ducati focused its energies on creating those beautiful motorcycles, but people can only imagine what driving a Ducati car would feel like today.
In 2010, a drawing of a future Ducati car circulated online. The drawing by designer Anthony Collard showed a two-seater sports car similar to the KTM X-Bow.
According to Collard, the Ducati sports car would be powered by two Desmosedici RR V8 engines, giving it over 420 horsepower. Some of its other features included a mid-engine design, a motorbike sequential gearbox, and an Ohlins suspension.
As a hardcore sports car, the Ducati car would be lightweight, as it would use carbon fiber instead of the heavier steel.
Final Words
Ducati has made a name for itself as the manufacturer of some of the best high-performance motorcycles in the world.
With sales of its bikes reaching peak levels, will Ducati attempt to apply its design and engineering prowess to create a sports car of its own?
Only time will tell.
For now, we can only ask Ducatistas worldwide to keep their fingers crossed and hope that someday they will see Ducati-badged cars on the streets.
Was this article helpful?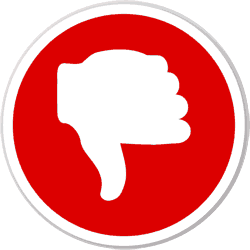 Did you find wrong information or was something missing?
We would love to hear your thoughts! (PS: We read ALL feedback)