The Honda Passport is a mid-size SUV produced and marketed by Honda. It was Honda's primal entry into the burgeoning SUV market in the U.S. back in the 1990s.
Honda Passport resulted from Honda's partnership with Isuzu, which had a line of trucks in exchange for Honda's passenger vehicles.
The partnership came to an unfortunate halt in 2002 and resulted in what eventually became a 17-year hiatus.
This article provides more in-depth information (with facts and figures) about the Honda Passport's quality as a mid-size crossover SUV.
You can check the Statistics and demographics on SUV buyers here.
How Many Honda Passports Have Been Sold Per Year In The U.S.?
The Honda Passport has had a borderline rough history, being in production for about nine years and out of market for another 17.
We have a good overview here of the best years for Honda Passport.
However, during those nine years, the Honda Passport pulled decent and stable figures. And since its revival in 2018, it hasn't done badly at all.
Let's look at the numbers from each year:
| | |
| --- | --- |
| Year | Units Sold |
| 1993 | 106 |
| 1994 | 25,758 |
| 1995 | 27,981 |
| 1996 | 28,184 |
| 1997 | 22,622 |
| 1998 | 26,094 |
| 1999 | 22,974 |
| 2000 | 21,892 |
| 2001 | 17,448 |
| 2002 | 3,525 |
| 2003 | 70 |
| 2019 | 36,085 |
| 2020 | 39,567 |
Remarkably, from the year 1994 to 2000, the Honda Passport never went below 20,000 units in sales. In that period, the highest sales year was 1996 with 28,164 units sold.
The restart has been even stronger commercially, with sales for the first full year 2019 closing at 36,085.
Despite the economic downturn, the Honda Passport went to sell over 3000 units more in 2020 with 39,567 units sold.
In total, 272,306 units of the Honda Passport have been sold so far, and it's set to cross the 300,000 mark in the coming years.
Please also read our article about the Honda Passport and keys.
What Year Did Honda Start The Passport Models?
Honda started marketing and manufacturing the first generation of the Passport in 1993.
1997 marked the start of the second generation and what eventually became the last Passport generation before the hiatus.
In December 2018, Honda restarted production of the Honda Passport and this marked the beginning of its third generation.
How Is the Fuel Economy on a Honda Passport?
The fuel economy on the Honda Passport, like most other SUVs, isn't all that excellent.
However, in the spirit of fairness, we are going to be stacking up the Passport's fuel efficiency against that of its competitors.
The table below contains information about the Passport's MPG (City, Highway and Combined) and that of some competitors.
| | | | |
| --- | --- | --- | --- |
| Model | City MPG | Highway MPG | Combined MPG |
| Honda Passport FWD | 20 | 25 | 22 |
| Honda Passport AWD | 19 | 24 | 21 |
| Ford Edge FWD | 21 | 29 | 24 |
| Ford Edge AWD | 19 | 25 | 21 |
| Jeep Grand Cherokee 2WD | 19 | 26 | 21 |
| Jeep Grand Cherokee 4WD | 18 | 25 | 21 |
| Chevrolet Blazer FWD | 22 | 29 | 25 |
| Chevrolet Blazer AWD | 22 | 27 | 24 |
Front-Wheel Drive variants are usually more fuel-efficient than the All-Wheel Drive variants as seen from the table. While the Honda Passport isn't the worst SUV in the lineup, it also isn't the best.
 Both variants of the Ford Edge and Chevrolet Blazer beat the Passport in MPG numbers. The Jeep Grand Cherokee appears to be the only SUV in the list that the Passport edges.
If you are going to get a Honda Passport, the FWD model is slightly better for fuel economy.
Also check out our article about how long the Honda Passport lasts.
How Quickly Do Honda Passport Depreciate?
The Honda Passport made its return in 2019 and holds up a relatively decent depreciation rate.
According to Car Edge, a new Honda Passport will likely depreciate by 39% after five years. So, for a new selling price of $41,946, you are looking at a possible resale value of $25,583 in five years.
By AutoPadre's estimation, the Honda Passport is expected to decrease in value by 43% after five years. That's much better than the forecasted deprecation rate of the Honda Pilot (47%), Ford Edge (50%), and Jeep Grand Cherokee (45%).
Did Honda Recall Any of the Passport Models?
Vehicles are often recalled due to certain challenges, hitches, and repeated complaints.
Honda has recalled several models of the Honda Passport a few times. The table below is a breakdown of all recalled Honda Passport models and the number of times they were recalled.
| | |
| --- | --- |
| Model Year | Number Of Times Recalled |
| 1994 | 4 |
| 1995 | 1 |
| 1998 | 6 |
| 1999 | 3 |
| 2000 | 1 |
| 2001 | 3 |
| 2002 | 2 |
| 2019 | 7 |
| 2020 | 6 |
The Passport model with the highest number of recalls is the recent 2019 Honda Passport with 7 recalls. Interestingly, it is followed by the 2020 and the 1998 models with six recalls each.
Basically, the first and second-generation models of the Passport have only been recalled 20 times while the new third-generation models have already been recalled 13 times with just two years in.
That makes it 33 recalls for the Honda Passport since inception.
How Much Do The Passport Models Pollute?
Truth is, the Honda Passport isn't going to top or even make any list of the greenest vehicle models in the U.S.
It just isn't what you would bring up in discussions about environment-friendly cars. Having said that, let's find out how much it pollutes.
The Honda Passport AWD has a Greenhouse Gas Emissions estimate of 427 grams per mile and 6.4 metric tons per year. It has an energy impact score of 15.7 barrels and got a 4/10 for its EPA smog rating.
The FWD variant has a Greenhouse Gas Emissions estimate of 407 grams per mile and 6.1 metric tons yearly. It consumes up to 15.0 barrels of regular gasoline according to its energy impact score and bags a 4/10 EPA smog rating.
Both models appear to be below average in terms of emissions and pollution but the FWD models are less polluting.
Make sure to also check out our article about the Honda Passport in snow and winter driving.
How Much Can The Honda Passport Tow?
The Honda Passport weighs in at 4215 pounds. With the Front-Wheel Drive model, you can tow up to 3500 pounds of weight thanks to its V6 engine.
The AWD model gives you up to 280 horsepower with the same V6 engine and the towing capacity maxes out at 5,000 pounds.
How Reliable Is A Honda Passport?
The Honda Passport has garnered very impressive overall reviews amongst critics and owners. U.S. News & World Report gives the 2021 model a critics' rating of 9.0 out of 10 and an overall rating of 8.3 out of 10.
It got a reliability score of 79/100 on J.D. Power and is rated at #7 on its list of Top 10 Consumer Rated SUVs.
Based on the above, we can say the Honda Passport is a reliable SUV in its class.
How Safe Is A Honda Passport?
On the U.S. News & World Report scorecard, the Honda Passport notched a 9.1/10 safety rating.
The National Highway Traffic Safety Administration (NHTSA) also gives it an overall five-star rating. It gets five-star ratings in the Side Crash category and four-star ratings in the Frontal Crash and Rollover category.
The Insurance Institute For Highway Safety (IIHS) deems the Passport "Good" in most categories, including Rear Crash and Side Impact. It also notably got an "Advanced" score in the Front Crash Prevention results and was recently named an IIHS' top safety pick.
Here is a list of some of the Passport's most outstanding safety features:
Collision Mitigation Braking System
Forward Collision Warning
Road Departure Mitigation System
Advanced Compatibility Engineering
Multi-Angle Rear-View Camera
Vehicle Stability Assist With Traction Control
Tire Pressure Monitoring System
Daytime Running Lights
Four-Wheel Anti-Lock Braking System
Airbag (Driver, Passenger, Front Head, Rear Head, Front Side)
What Is the Typical Buyer Demographic For This Model?
Data from J.D. Power reveals that about 57% of mid-size SUV buyers are male with a median age of 55.
A report by Hedges Company in 2019 also showed that about 43% of SUV buyers are between 25 and 54. It also showed that 31% of the buyers were aged 65 and above.
There is no specific report on the Passport's buyer demographic just yet.
However, there is reason to assume that most of the buyers were born between the early 70s and the early 90s. Also, majority of its buyers are most likely men.
Honda Passport Theft Numbers
Honda Passport thefts aren't reported that often and the numbers aren't wild enough to have featured on any high-profile lists just yet.
Considering its relatively low sales figures and long absence on the market, there is reason to believe the Passport is not a priority for auto thieves.
References
2021 Honda Passport Safety | cars.usnews.com
2021 Honda Passport | jdpower.com
Was this article helpful?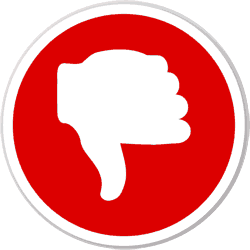 Did you find wrong information or was something missing?
We would love to hear your thoughts! (PS: We read ALL feedback)