Firestone is over a century old, making it one of the oldest tire brands in America.
The Firestone Tire Company makes tires customized to different vehicle classes and weather conditions. It is also one of the more affordable options.
Are

Firestone tires worth the price?

Firestone tires are worth the price. Firestone tires offer affordability with performance. They offer good value for money and they have a long history of good quality as the Firestone company is owned by Bridgestone for the mid-range tire market. 

Compared to its higher-end parent company Bridgestone, Firestone is designed for the mid-range market. This explains why it has lower tread-life warranties and fewer performance options compared to more premium tire brands.

If you want higher performance and more durable tires, you may need to bump your budget for premium brands.
Why
Are

Firestone Tires More Expensive?

Compared to other mid-range tires, Firestones are expensive.

This is mostly because of the reputation the brand had built over the years.

The company used to be one of the most reliable tire brands in the U.S. However, Firestone's fortunes have changed, although it still enjoys a considerable appeal among the tire-buying public.

There are cases where cheaper brands like BFGoodrich provide a better performance, but many traditional American buyers still prefer to go for Firestone tires.

Most people would rather buy from a brand they can trust even if it is more expensive than go for a cheaper, less popular, flashier brand.

The higher price Firestone tires enjoy also helps them provide more performance options and higher quality materials for making their products. For example, Cooper, a cheaper tire brand than Firestone, offers a much lower tread-life mileage warranty.

Quickly scan our article that talks about Are Firestone Tires Quiet or Noisy?

That said, there are also quite a few tire brands that are more expensive. Below is a cost comparison between Firestone tires and other brands:
Firestone Firehawk vs. Goodyear Duraplus:
The Firestone Firehawk costs about $87, which is $15 below the standard market price for sedan tires.
On the other hand, Goodyear Duraplus costs about $108, but in comparison, they offer much higher performance than Firestone. For example, the Firehawk provides decent snow grip and non-turbulent rides.
Goodyear Duraplus provides all these and more, offering excellent winter traction, something Firestone tires lack.
Firestone Destination LE2 vs. Michelin Defender LTX tires:
Both tires are built for SUVs.
Firestone Destination is much cheaper than the Michelin Defender, only costing about $148 against the Michelin Defender's price of $232.
Are

Firestone Tires More Durable?

Even though Firestone tires are durable, they are not the most durable tires you'll find on the market.

There are other brands that last much longer than Firestone tires.

Let's look at the comparisons below:
Firestone Destination LE2 vs. Michelin Defender LEX:
If you drive with Firestone Destination tires for an average of 17,000 miles annually with your SUV, they will last for three years.
Michelin Defender tires can last you as long as ten years if you drive for the same amount of miles on your SUV.
As a bonus, you'll still enjoy smooth rides even if your Michelin Defender tires have seen considerable wear and tear.
Firestone All-Season Tire vs. Goodyear Assurance All-Season tires:
Firestone all-season tires can last as long as three years if you maintain them regularly.
Goodyear Assurance tires can last you four years.
That said, Firestone tires are cheaper to maintain. If you need to repair your Firestone tires, it costs only about $10-$20, and some tire dealerships may do the repair for free if you purchased the tires from them.
You cannot get this deal with Goodyear tires. Not that Firestone tires are the least durable tires on the market.
Tires produced by brands like Cooper and AKS do not last as long as Firestone tires.
What Is the
Real Difference

Between Firestone Tires and Other Brands?

What makes the Firestone tire brand unique is that they make specialized tires for all kinds of vehicles and weather conditions.

For example, Firestone Firehawk tires are made for sedans, while Destination LE2 tires are built for SUVs. The company's Firestone Winterforce tires are best for use in the winter.

That said, you should also know that there are specific differences that set them apart from other tire brands.

Take a look at these distinguishing qualities between Firestone and other tire brands:
Firestone vs. Michelin
Cost:
Firestone tires are cheaper than Michelin tires. For example, Firestone SUV tires are sold at a price of $169, while Michelin SUV tires cost $232.
Durability:
Firestone tires are not as durable as Michelin tires. Michelin tires can last as long as ten years, while Firestone tires can only last about three years.
Firestone vs. Goodyear
Cost: Firestone tires are cheaper than Goodyear tires. Take, for instance, the Firestone sedan tires that cost only $87 while Goodyear sedan tires cost $108.
Durability: Firestone tires face wear and tear long before Goodyear tires do. They can only stay in excellent condition for three years, whereas Goodyear tires can stay in shape for four years.
Performance: Firestone all-season tires often suffer poor traction on wet roads, but Goodyear all-season tires handle wet roads perfectly.
What Are Some Cheaper Alternatives to Firestone?
Even though Firestone offers some of the most affordable tires, they are not the cheapest sort on the market.
You should also be reading our article which talks about Are Kenda Tires Really Worth the Price?
There are cheaper brands that provide performance options that are nearly similar to Firestone.
Some of them are:
1. General Tire
If you want tires that are cheaper than Firestone tires without compromising on quality, you should go for General Tire. Some lower-priced General tires even perform better than higher-priced Firestone tires.
For instance, the General G-Max AS-O5 costs $112, $36 less than the Firestone Destination LE2. However, the G-Max outperforms the Destination in speed, moving at an average of 168 miles per hour. The Destination revolves at 112 miles per hour.
Another example is a comparison between General AltiMax Arctic and Firestone Winterforce. Both tires are built to withstand extreme weather conditions, but the AltiMax Arctic outperforms the Winterforce.
The General tire is quieter, handles packed snow better, and has a stronger wet grip. Surprisingly, General AltiMax is also cheaper than the Firestone Winterforce.
The AltiMax has a starting price of $66, while Winterforce prices start at $75.
2. BFGoodrich Tires
BFGoodrich tires are another cheaper alternative to Firestone tires.
They also outperform Firestone tires. A good example is the BFGoodrich Comp 2/A-5, which costs $126 in comparison with the Firestone Destination, which costs $148 but moves faster.
The BFGoodrich Comp speeds at an average of 168 miles per hour, whereas Firestone Destination speeds at 112 miles per hour.
3. Cooper Tires
Cooper SUV tires are also cheaper than Firestone SUV tires. They cost $118, where Firestone SUV tires cost $169.
While we cannot say Cooper tires perform better than Firestone tires, they outdo their Firestone counterparts on paved roads.
So, it would be advisable to buy tires made from either BF Goodrich or General if you are on a low budget.
How Much Should You Spend On 4 New Tires?
The amount you should spend on new Firestone tires depends on the type of tire you intend to purchase.
Firestone makes winter tires, SUV tires, summer tires, sedan tires, and all-season tires.
Each of these tire types has different price ranges.
Winter Tires:
Firestone Winter tires are dubbed Winterforce, and their prices range from $75-$150.
So, if you are buying four Winterforce tires, the best bargain you can get without a discount is $300.
At the same time, you shouldn't spend more than $600 on four Winterforce tires.
All-Season Tires:
Firestone All-Season tires cost about $65-$71.
So, you shouldn't spend more than $284 on four Firestone all-season tires.
Also, except a sale is going on, make sure you have at least $260 before going to the tire dealer's shop or ordering from them.
SUV Tires:
Firestone SUV tires cost about $169, so a good bargain for four new SUV tires would be $676.
Sedan Tires:
Prices for Firestone sedan tires start at $87.
In that case, expect four new sedan tires to cost you at least $348.
Visit the websites of dealers like Firestone Complete Auto Care and Auto Select to get the best deals on Firestone tires.
Do Firestone Tires Ever Go on Sale?
Yes, they do. In fact, Firestone Complete Auto Care, a Firestone tire dealership, offers coupons on tires regularly.
They also offer a standard tire deal called the Priced Right Guarantee.
If you come across a website that sells a tire at a lower price than you purchased it from Firestone Complete Auto Care, you get a 200% refund on the price difference.
However, the offer is only valid if you show the lower price to the dealer within 30 days of your tire purchase.
The best time to get deals on Firestone tires or any tires at all is to shop during spring or fall seasons. Most people look for the first signs of summer or winter before they place an order for new tires.
At those times, tires are sold at their highest prices because people have no choice but to get them for their safety and car maintenance. However, if you buy them during spring or fall, you can convince the dealer to sell at the lowest prices.
During this period, dealers are desperate to offload their tire stocks.
Firestone is a popular tire brand that combines performance with affordability. They may not be the best, but their products cater to a large market segment. Firestone tires are best for people who prefer a compromise between high-performance options and price.
Was this article helpful?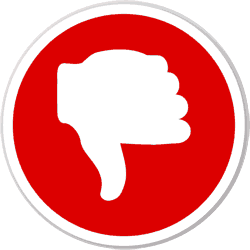 Did you find wrong information or was something missing?
We would love to hear your thoughts! (PS: We read ALL feedback)