Goodyear tires are among the most popular replacement tires in the market.
They are also among the most expensive, but are they worth the money?
Are Goodyear tires worth the price?
Compared to budget tires, Goodyear tires can be expensive. However, they are worth the price, at least, in most cases. Goodyear tires undergo rigorous testing procedures to ensure they are of high quality.
Goodyear tires provide more durability, performance, and effectiveness than cheaper rivals.
So yes, if you have the money, Goodyear tires are advisable.
Why Are Goodyear Tires More Expensive?
Tire manufacturing is not limited to pouring liquid rubber materials into some special mold and drying it.
It involves hundreds of other processes, all of which contribute to the tire's overall quality. Often, some tire manufacturers will circumvent the processes to reduce costs.
This leads to the production of low-quality tires that perform dismally and wear out faster.
Unlike the aforementioned companies, Goodyear ensures its tires go through a systematic production process. First, its chemists create new tire compounds.
Then, engineers create advanced tread patterns to increase the traction provided by the tire while driving. Afterward, professional drivers test these tires to determine if their performance in different driving conditions.
Note that the testing happens in multi-million-dollar test centers that can simulate all kinds of driving conditions. Therefore, engineers can see how these tires perform on different surfaces and make changes where necessary.
This process only ends when the tires have fulfilled dozens of parameters. These parameters include traction, stopping distance, hydroplane resistance, durability, internal noise, and others.
Finally, the new tire model is released and is available for purchase.
Goodyear Features & Quality
You could buy a set of cheap, no-name brands but these will not last as long as Goodyear tires.
Hence, you will end up spending more in the end. Goodyear tires may require a higher initial investment but will save you money in the end.
Moreover, you will drive with the assurance that your tires will hold up irrespective of the driving condition.
Price does not necessarily equal quality in all situations. However, with Goodyear tires, you are definitely paying more for better quality. You are also paying for performance and effectiveness.
Goodyear tires come with several features that allow them to grip even the slickest of road surfaces. Thus, you can drive with confidence knowing your tires will keep you safe.
Quickly scan our article that talks about Are Fuzion Tires Quiet or Noisy?
Are Goodyear Tires More Durable?
If you will spend more than average on tires, you will expect such tires to last long.
Goodyear tires are popular for being durable. We mentioned earlier that Goodyear tires have to achieve top scores in the durability tests before they are released to the market.
The tests replicate real-world conditions and mileage, allowing engineers to predict the lifespan of the tires.
Goodyear tires are made with high-quality materials using advanced tire manufacturing techniques. The use of 3-D Block Interlocking Pattern and Silent Armor technology make Goodyear tires impervious against punctures and tears.
All these things contribute to the reputation of Goodyears as long-lasting tires.
Here's how Goodyear tires stack up to the competition in terms of durability:
Goodyear Assurance TripleTred vs. Pirelli Zero Nero (All-season tires): Pirelli's Zero Nero tires may offer more performance than Goodyear's Assurance TripleTred tires. However, they cannot match the durability of the latter.

The Pirelli Zero Nero has a tread life of 45,000 miles.
Goodyear's Assurance TripleTred almost doubles that number, coming with a tread life of 80,000 miles.

Goodyear Wrangler All-Terrain Adventure with Kevlar vs. Pirelli P Zero (SUV): Again, Goodyear beats out Pirelli in terms of durability.

Goodyear's Wrangler All-Terrain Adventure tires have an estimated tread life of 60,000 miles.
Meanwhile, Pirelli's P Zero tires offer a paltry 36,000 miles of tread life.

Goodyear Assurance WeatherReady vs. Yokohama Avid Ascent GT (Car/Minivan): According to Consumer Reports, the Goodyear Assurance lasts up to 75,000 miles.

That's 10,000 miles higher than the tread life on Yokohama's Avid Ascent GT.
The latter comes with a tread life of 65,000 miles.
What's the Real Difference between Goodyear Tires and Other Brands?
The tire industry is a big one with many players.
Goodyear is but one of the tire brands available; there are numerous models on the market. So why are we suggesting you buy Goodyear tires?
Here are some qualities that make Goodyear unique amidst other tire brands:
1. Quality
Goodyear has been making tires for over 100 years and has grown into one of the foremost tire brands in the world.
As such, it has a reputation to uphold; hence, it ensures each new model adheres to the highest standards of quality. Every new design goes through a meticulous testing procedure, which also involves use on different surfaces.
In addition, Goodyear releases trial models to popular publications and organizations interested in testing the tires.
Based on feedback and the assessment of its engineers, Goodyear is able to fix whatever flaws are present in the tires.
The result is a high-quality tire that will perform well under any condition.
2. A Wide Selection of Options
Goodyear has one of the widest selection of tires on the market.
While some manufacturers focus on making one type of tire, Goodyear offers different types to fit the various needs of customers.
Do you drive an SUV or a luxury sports car? You will always find the perfect tire model within the Goodyear lineup.
Besides, the prices vary: there are the budget-priced options and premium ultra-high performance tires. You have the freedom to choose any Goodyear model based on your budget and needs.
Finally, let's compare Goodyear to some of its competitors.
Goodyear vs. Firestone
Although Goodyear and Firestone are both American tire companies, they are different in some respects.
This includes:
Price
Firestone tires are cheaper than Goodyear tires.
According to toptenreviews.com, the average Firestone sedan tire costs $87. By comparison, Goodyear sells a sedan tire for $108 on average.
However, Goodyear makes up for the price difference by providing more value than its rival does.
Longevity
Goodyear tires are more durable than Firestone tires.
The highest tread life Firestone offers across its model lineup is 70,000 miles.
Goodyear performs better in this regard, with some of its models having up to 85,000 miles in tread life.
Variety
Goodyear has more options in each tire category, compared to Firestone. Firestone offers three models for the summer tire category.
Meanwhile, Goodyear offers a whopping 19 models in that same category.
If you want cheap tires, buy Firestone. However, if you want more options (and longer-lasting tires), you cannot go wrong with Goodyear.
Goodyear vs. Pirelli
Both Goodyear and Pirelli are among the top 10 tire brands in the world.
However, both models have significant differences:
Price
On average, Goodyear tires are cheaper than Pirelli tires. For instance, Pirelli P Zero summer tires sell for $320.
Goodyear's summer tire offering, the Eagle F1 Asymmetric 3 costs lesser at $127.
Durability
Due to its zealous focus on performance, Pirelli's tires tend to suffer in other respects.
For example, customers report getting around 36,000 miles of tread life on the P Zero SUV tire. In contrast, Goodyear's SUV tire, the Assurance WeatherReady comes with a tread life of 60,000 miles.
Performance enthusiasts will prefer Pirelli tires. However, practical buyers will likely choose Goodyear over Pirelli.
What Are Some of the Cheaper Alternatives to Goodyear?
Goodyear tires are renowned for fuel efficiency, performance, and affordability.
The following models offer the same benefits, but at lower prices:
1. Hankook
In recent years, Hankook has built a reputation as a maker of affordable and reliable tires.
It has the second-cheapest prices among the top 10 tire brands. Hankook also offers high durability, with the average tread life being 59,000 miles (over 3,000 miles above market average).
Hankook sells a sedan tire for $82 on average. Goodyear sells a sedan tire for $108.
2. Nexen
Hardly any other brand can challenge Nexen when it comes to value for money.
It offers superior performance at a price that's lower than top brands.
Take, for instance, the Nexen Aria AH7 all-season tire. It performs well both on dry and wet surfaces and offers remarkable fuel efficiency and control. The cheapest Aria AH7 model costs $60.
In comparison, Goodyear's cheapest all-season tire the Assurance All-Season costs $12 more at $72.
How Much Should You Spend On Four New Tires?
Goodyear offers a variety of tires, so the price of four tires will vary.
Here are some estimates:
Winter tires: These cost between $72 to $279 apiece, so four Goodyear winter tires will cost $288 to $1,116.
Summer tires: These cost $127 to $939 apiece; four Goodyear summer tires will cost you $508 to $3,756.
All-Season tires: These cost $72 to $449; four new Goodyear all-season tires should cost $288 to $1,796.
Do Goodyear Tires Ever Go On Sale?
Buying a set of Goodyear tires can be expensive.
However, you can save money on Goodyear tire purchase by taking advantage of sales periods.
Goodyear offers periodic sales discounts on its tires throughout the year.
To do this, head to the official Goodyear website (www.goodyear.com), and enter your tire size and location information in the "Find Tires" bar. Once the search results appear, click on "Offers Available" to see discounts.
Goodyear-licensed dealerships also offer rebates on tires, which is something that can reduce the overall costs of the tires.
Was this article helpful?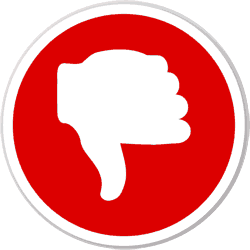 Did you find wrong information or was something missing?
We would love to hear your thoughts! (PS: We read ALL feedback)