In spite of the fact that rear-wheel drive was once the norm, front-wheel drive has become more common.
The benefits of a front-wheel-drive automobile include lower emissions of carbon dioxide and improved fuel economy. Having the engine's weight distributed over the driving wheels gives a FWD car superior traction in the winter.
We also looked at electric cars with rear-wheel-drive.
Here are 7 electric cars with front-wheel drive.
1- Nissan Leaf
The Nissan Leaf EV highlights the distinction between really appealing on paper and being successful in reality.
The Leaf is a low-cost electric vehicle. It's a compact hatchback, making it easy to maneuver through heavy congested traffic and to fit in tight parking spaces.
The cabin is roomy for a compact car, cozy, and well-equipped with technological advancement.
While compared to its competitors, the Leaf's driving range is less impressive, and its older charging system makes it a little less user-friendly.
The Leaf's battery pack provides 212 miles of driving range, and not all public charging points support Nissan's charging adapter.
The Nissan Leaf has front-wheel drive. The basic Leaf S has a 147-hp electric engine and a 40 kWh battery pack. The Leaf SV Plus is equipped with a more powerful 214-hp electric engine and a bigger 62 kWh battery. An S achieves a 0-60 time in 7.4-seconds but instantly gives a feeling of tremendous power.
It has a starting price of $28,000, making it great value for money.
2- Volkswagen e-Golf
The e-Golf 2019 is Volkswagen's electric vehicle, and it offers all-electric driving in a pretty small package.
It has all the power and much of the utility of a Volkswagen. An electric motor produces 134 hp and is powered by a 35 kWh battery pack.
The Volkswagen e-Golf 2019 driving range is 125 miles, which is reasonable.
Nevertheless, the exterior appearance has its unique touch of the brand.
A big trunk, a long-lasting battery pack, and a spacious cabin make the e-Golf an ideal electric car.
All of these elements together have made the 2019 Volkswagen e-Golf the greatest electric car in the compact category.
The e-Golf can be charged through either 120-volt or 240-volt connections. At a DC fast-charging station, the e-Golf can be charged up to 80% in just one hour. The Volkswagen e-Golf is quick; it takes 8.5 seconds to get from 0 to 60 mph.
The Volkswagen e-Golf, like many other electric vehicles, is front-wheel drive and has a range of more than 125 miles on a single charge.
Unfortunately, the Volkswagen e-Golf will be discontinued after 2019 at a price range of $33,000.
3- Peugeot e 2008
The Peugeot e 2008 compact crossover is one of the most likely vehicles to be imported into the United States.
In addition to sharing the same foundation as the modern 208 hatchback, there is also a choice of petrol or diesel engines.
The Peugeot e 2008 has a striking, aggressive look, with a massive front and enormous headlights. The front bumper has folds and cuts, while the side surface has incredibly fascinating angular features on the edges.
Front-wheel drive is standard on all e-2008 models, and all-wheel drive is not available.
The Peugeot e-2008 has a 50 kWh battery and a 134 horsepower electric engine, and it can go more than 192 miles on a single charge. An 80% charge takes only half an hour, whereas a full charge takes about 5 hours using an 11-kW rapid charger.
With low noise and smooth performance, the Peugeot e-2008 is a goal to drive on the roads. The price of the Peugeot e 2008 would be in the range of $41,000 to $43,000.
4- Mercedes-Benz EQV
Mercedes has entered the competitive market for vans with the Benz EQV, which is an electric minivan with high-end features. It has an 8-passenger seating capacity and a range of around 250 miles.
The Mercedes-Benz EQV is expected to be available in Europe soon rather than in the US.
The EQV is a front-wheel-drive vehicle powered by a single engine producing 201 hp.
The infotainment system, which is an MBUX EQ-specific variant, features a big 10-inch screen that displays:
recharging statistics,
energy flow,
and a utilization graph,
as well as navigational and operating modes.
Because the battery is placed on the floor, the trunk section has more than 35 cubic feet of storage capacity. Mercedes claims that a 110-kW DC fast charger will charge the vehicle to 80% in less than 40 minutes.
The battery's capacity is 100 kWh. The Benz EQV's quick charging capability is supposed to charge the battery with a range of up to 61 miles in just fifteen minutes.
There's no information on when the EQV will be available for purchase or how much it will cost, although the test drive option is available on the official Mercedez website.
5- Mazda MX-30
The MX-30 is Mazda's first all-electric vehicle SUV. It comprises a decent, sleek design and a simple, sophisticated interior but lacks an acceptable driving range.
It is equipped with a 30 kWh battery pack and has a range of more than 98 miles.
The battery will be able to charge using both conventional alternating current and more advanced and speedier direct current chargers.
It has a 143-horsepower electric engine that drives the front wheels.
The MX-30 represents Mazda's first all-electric vehicle, but it also marks the Japanese carmaker's debut in this area.
With a size and weight similar to the existing CX-30 crossover, it takes its name from the MX-5 Miata, which is a sign that the MX-30 has a fun driving disposition.
The Mazda MX-30's performance is really not up to par with much stronger rivals in the electric SUV segment because of its tiny battery back, low horsepower number and limited range. It takes around 8.6 seconds to reach 0 to 60 mph. The chassis is lively, and the steering is precise, as one would imagine from a newer Mazda.
The starting price of the Mazda MX-30 is around $35,000.
6- Hyundai Kona
The electric Hyundai Kona's well-balanced ride, high-quality interior features, and easy-to-use infotainment system make it superior in the subcompact electric SUV segment.
The Hyundai Kona turns out to be an excellent foundation for an electric car, as the Kona EV keeps all the elements of its fuel sibling.
Rather than a four-cylinder motor, the Kona Electric has a 201-horsepower electric engine and a massive battery pack that gives a range of around 257 miles on a single charge.
This is significant since the range of an EV is the most essential factor in the rapidly expanding electric car market.
In addition to its superior estimated driving range, the Kona Electric offers a brisk pace, agile control, an extended warranty, and complimentary servicing package features that are definitely a customer draw.
The convenience option includes:
a wireless charging dock,
a sunroof,
and heated seats,
among other things.
A 64 kWh battery pack energizes the electric engine that powers the front wheels. It accelerates from 0 to 60 mph in 6.4 seconds.
The electric Kona, like the standard Kona, has lively driving features, but it may not provide sports-car type exhilaration. As a tiny SUV, it is enjoyable to drive. It also travels at highway speeds smoothly and feels solid and grounded, owing to the large battery located on the floor.
The Hyundai Kona's starting price is around $36,000.
7- Vauxhall Mokka-e
The Vauxhall Mokka-e is a trendy small electric crossover SUV that stands tall and drives well, but it is more expensive than gasoline equivalents.
The two-tone design and chrome stripe extending over the roof ensure that the new Mokka-e doesn't just appear like a pumped-up hatchback with large rims.
The cabin and trunk are quite congested compared to other electric crossovers in this segment. Mokka-e offers everything at a single glance to assist in driving intelligently.
Its infotainment display provides a quick overview of all the statistics, including energy utilization.
The Mokka-e has a 50kWh battery and a 136hp electric engine driving the front wheels. Its 0 to 60 mph takes 8.7 seconds, which is fairly quick for a small crossover. The range it delivers is around 208 per charge.
A 100kW commercial fast charging spot is the quickest way to charge the Vauxhall Mokka-e.
A slower public charging station will take roughly 50 minutes to charge batteries from 0 to 80%, whilst a residential plug connection will take more than 19 hours to fully charge Mokka-e.
Right now, it is only available in Europe with a starting price of $39,000.
8 – Kia Niro
The Niro models are also front-wheel drive. They are also a great option for a smaller and more affordable hybrid.
Was this article helpful?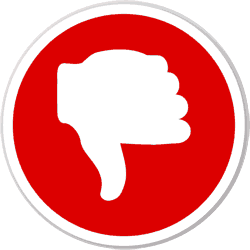 Did you find wrong information or was something missing?
We would love to hear your thoughts! (PS: We read ALL feedback)