While most gas-driven cars usually come with a front-wheel-drive powertrain, lots of electric cars have a rear-drive wheel (RWD) drive back. If you wonder if RWD is the best option, this article is for you.
RWD offers a couple of advantages. For starters, RWD makes it relatively easy for EVs to push forward.
This is because when your car has more weight across the rear axle, it will naturally get more traction under acceleration.
Despite those advantages, RWD cars are not the same.
Hence, this article compares five EVs that come with RWD.
Before we start, educate yourself with our article about whether electric cars are 4WD, rear-wheel-drive, or front-wheel-drive. (and why!)
1. Volkswagen ID.4
The Volkswagen ID.4 is one of the best EVs with RWD. This award-winning car from VW nicely pairs practicality with comfort.
Apart from that, RWD comes with one motor that produces 201 horsepower.
And if you are one of those few drivers concerned about how the Volkswagen ID.4 will perform in snow, we've got some great news. The ID.4 can handle snow well. However, you should expect it to slide now and then. Thanks to its all-season tires and ABS, you will still be able to control it and navigate the snow.
When you slow down the car, the regenerative braking system of the ID.4 helps it recapture energy significantly.
Interior
Inside, the ID.4 is cozy. The cabin features comfy seats, a retractable steering wheel, and sliding rear doors. But you have an option to go for cloth seats or faux-leather upholstery seats.
There are also high-tech and safety features that keep you safe. You'll also get a spacious cargo to load luggage and groceries.
Cost
The 2021 ID.4 is available in three trims. The Pro, 1st Edition and Pro S. Here is how the three trims differ in price.
The Pro trim costs around $41,000.
The 1st Edition costs only $45,190.
The Pro S is $45,690.
The Range and Battery Life
According to Volkswagen, the ID.4's 77 kWh battery can travel up to 260 miles between charges, making it better than some of its rivals.
2. Tesla Model 3
In 2020, Tesla decided to move to RWD. This was a watershed moment for them.
The Tesla Model 3 comes with RWD. The Model 3 RWD comes standard with 235/45 R18 front tires and 235/45 R18 rear tires.
You must service it every 12 months or 20,000 km, whichever comes first. Otherwise, it won't be as optimally performing as it should. The RWD of the Tesla 3 has a 140mm ground clearance.
It is a 4-door with five seats and uses a fully electric engine. RWD Tesla is explicitly made from the ground up are the best at handling. For the best results, consider upgrading from the standard 18-inch to 19-inch wheels. You'll then waltz through slippery terrains.
The new model can accelerate zero-100km/hr in 6.1 seconds, which is quite impressive for an EV. That said, it is highly recommended that you charge the battery to its total capacity.
Interior
The Tesla Model 3 offers an ambient interior. The seats are comfortable and easy to adjust. There is also enough boot space to drop in your luggage or groceries.
It boasts a 15-cubic-foot trunk space and a front trunk (or frunk). You can fold seats to accommodate bulky items; a power trunk lid is standard.
Cost
The base trim starts at $57,490; if you decide to pimp, it can cost $72,490 fully loaded. In comparison, the top-of-the-range Performance trim costs $62,990.
The Range and Battery Life
Interestingly, the Tesla 3 battery can last for 336 miles on a single charge.
3. Porsche Taycan
The Porshe Taycan 4S is another electric car with RWD. It is not just a glamorous car but a great EV, too.
If you're worried that your RWD Porsche will perform badly on the open road, we've good news: The Porshe Taycan is agile enough. It has sufficient power to go fast. The base trim of the Taycan comes with a standard 79.2 kWh battery capacity. You have an option to go for a larger battery, too.
Thanks to the motor that makes 321 bhp, this RWD electric Porsche was made for 143mph on auto Bahn. It can go from 0-62mph in a claimed 5.4 seconds.
Interior
Inside, the Taycan is fancy and practical. It has four adult-sized bucket seats, with a small extra center seat in the rear. You get an option to customize the interior with any of the 16 colors.
Cost
The new rear-drive Taycan costs a whopping $23,900. The top-of-the-range trim costs $81,250.
The Range and Battery Life
The Taycan's battery has a driving range of up to 400 miles on a charge.
4. BMW i3
The BMW i3 is one of the first EVs that offered RWD. The first RWD i3 came out in 2013. The i3 has a motor that makes 170 horsepower and 184 pound-feet of torque. It can go from zero to 60 seconds. Whether you choose the regular i3 or sportier i3s, it will come with an electric motor.
The wheel is another feature that gives it a smooth ride.
Even standard 19 in wheels will ensure that you enjoy a smooth ride. But The ride quality of the 20-inch wheels is even better – although they cost slightly more than standard wheels.
The BMW i3 cabin looks stunning. It has all the features that will make your driving comfortable and safe. However, the base trim offers cloth upholstery in black and blue. Other trims offer eucalyptus wood, synthetic and sustainable leather, and genuine leather.
The space is also generous.
You'll get 15.1 cubic feet of space behind the rear seats and fold them, then space increases to 36.9 cubic feet.
Cost
The base BMW i3 starts at $44,450, which is pretty decent for a luxury electric car.
The Range and Battery Life
Expect a fully recharged 42.2-kWh battery pack to travel up to 353 miles. This capability is quite impressive compared to its competitors.
5. Uniti One
Uniti One is a compact EV that is most popular in Europe. In this car, a driver sits in the middle, with two seats for passengers behind.
While his RWD car looks simple, it comes with premium materials. Outside, it will arrest your attention with its appealing design. It comes with a motor that can motivate it to accelerate up to 120 KM. It can reach 31 mph in just 4.1 seconds.
Interior
The interior comes with modest materials. Unfortunately, if you're looking for a roomy cabin, you won't get it from this EV.
That said, you and your two passengers will still fit in nicely. And there is still a bit of space for luggage. The steering is flanked by two screens, which support Google Android.
Cost
According to Uniti One's website, this EV cost nearly $19,000. Expect to pay slightly more if you ask them to configure your EV.
The Range and Battery Life
The 12kWh battery of the Uniti One can travel 93 miles. At the same time, the 24kWh battery travels up to 186 miles.
What Is Rear-Wheel Drive?
Most cars manufactured in the 20th century come with an RWD mechanism. Its role is to establish. It normally connects to the driveshaft. It also sends power to the part of your car.
When you have an RWD car, the opposite effect occurs because the rear tires wear out more quickly than the front tires. However, this can be easily corrected by simply rotating and balancing your wheels.
Final Thoughts
Lastly, if you still have qualms about embracing RWD in electronic cars, think about this: Mechanically, RWD cars are cost-efficient and easy to manufacture.
Besides, the RWD makes sense because an electric car has a relatively even weight distribution. Especially if an automaker wants to produce an affordable vehicle.
Was this article helpful?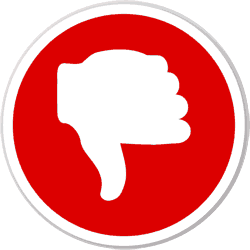 Did you find wrong information or was something missing?
We would love to hear your thoughts! (PS: We read ALL feedback)