If you're looking to purchase an electric car, one of the main features you want to focus on is the battery. Despite having no moving parts, car batteries undergo wear and tear.
As such, manufacturers provide separate warranty periods that are longer than for the rest of the car.
Without a warranty, electric car battery replacement will cost you between $12,000 and 20,000. 
That's why it's wiser to consider getting a car with an extra-long battery warranty.
After conducting thorough research and reviewing different electric vehicles, we compiled a list of electric cars with extra-long battery warranty and their prices.
1. Mercedes-Benz EQS (10 years/155,000 miles)
Thanks to its roomy, sophisticated interior, ample cargo space, and graceful performance, the Mercedes-Benz EQS is a top-ranking luxury electric vehicle.
It is also equipped with an all-electric driving range of about 350 miles, along with quiet and confident acceleration.
There is ample space as the hatchback body design affords plenty of cargo room.
The 2022 Mercedes EQS 450+ comes with a 107.8kWh lithium-ion battery and a single electric motor, while the EQS 580 has the same battery but paired with two electric motors for a total of 516 horsepower and 631 pound-feet of torque.
EQS owners can enjoy two years of free 30-minute charging sessions at Electrify America stations.
Mercedes-Benz doesn't provide more information about how long the battery should last but offers a ten-year/155,000-mile manufacturer warranty.
The Mercedes-Benz EQS commands the highest base price among electric cars. The base trim, which is the EQS 450, starts at $102,310. The all-wheel dual motor, the EQS 580, retails for $119,100.
2. Tesla Model S (eight years/150,000 miles)
The Tesla Model S is one of the quickest and most powerful cars you will find on the market today.
Its base model comes with a massive 100-kWh lithium-ion battery pack and two electric motors—one powers the front wheels while the other powers the rear wheels.
You can charge the Tesla Model S with a 20-foot cord that connects to a 120-volt household-style power outlet. The available adapter allows you to use the 240-volt outlet with a mobile connector.
We have more here about how many miles and years Teslas last.
Tesla estimates its battery can last between 300,000 and 500,000 miles and covers the Model S with an eight-year/150,000-mile warranty.
However, if you're looking for a used Model S from Tesla, beware of these problems.
The Tesla Model S has a starting price of $94,990, and the Plaid trim costs $129,990.
3. Lucid Air (eight years/100,000 miles)
Thanks to its intuitive, top-notch, and redefined driving dynamics, the Lucid Air is one of the top luxury electric cars in its class.
Lucid motor depends on the trim level you choose, starting from 480 to 1,111 horsepower. All trims have two electric motors except the base model. You can locate the charging port near the driver's front bender.
The charging period depends on the method used, as the vehicle can regain up to 300 miles of range in just 20 minutes after being plugged into a DC fast charging station.
Since it's a relatively new vehicle, it's not easy to predict how long the battery will last, but Lucid covers the battery with an eight-year/100,000-mile warranty.
Lucid Air has a starting price of $77,400 for the base model. The Midrange Touring and Grand Touring command $95,000 and $139,000, respectively. The limited-run Air Dream Edition starts at $169,000.
4. Audi e-tron GT (eight years/100,000 miles)
The new 2022 Audi e-tron GT is one of the most fun-to-drive luxury electric cars you will come across. It's athletic and engaging with well-crafted interiors that contribute to a stylish and exciting driving experience.
If you're more focused on driving a speed-oriented electric car, this Audi e-tron GT is for you.
The entry-level e-tron GT is connected to an electric motor at each axle, totaling 469 horsepower and 464 pound-feet of torque on all four wheels.
All e-tron GT models have two electric motors and a two-speed automatic transmission. The standard GT's powertrain generates 469 horsepower while the RS e-tron GT pumps 590 horsepower.
You can charge your car's battery at home and in public places. Apart from the four-year/50,000-mile limited warranty, Audi offers an eight-year/100,000-mile battery warranty.
The price for the Audi e-tron GT starts at $99,900. That's the base price in its class. The performance-oriented RS e-tron GT is the most expensive trim in the lineup, retailing at $139,900.
5. BMW iX (eight years/100,000 miles)
Comfortable, stylish, and quick is the definition of the BMW iX. Though not sporty like the typical BMW, the iX handles the road well, giving you a smooth, polished ride. The BMW iX sprints from zero to 60 mph in just 4.4 seconds.
The BMW iX comes with a dual electric motor that combines to produce 516 horsepower, and the single-speed automatic transmission comes standard. The car can go about 300 miles on a full battery charge.
It takes you 10 hours to charge using the 240-volt outlet and 100 hours using the standard 120-volt household-style power outlet.
BMW doesn't indicate the expected battery life but offers an eight-year/100,000-mile warranty.
Regarding pricing, the BMW i4 goes for $83,200.
6. Porsche Taycan (eight years/100,000 miles)
The all-electric 2022 Porsche Taycan provides dynamic performance, a roomy cabin, and well-selected interior features.
Along with the lively handling and multiple electric powertrains, the Porsche Taycan boasts incredible horsepower to propel you forward with compelling force.
The Porsche Taycan battery varies based on trim levels. The base trim model is equipped with a 79-kWh lithium-ion battery with 321 horsepower and 254 pound-feet of torque. The top trim features two electric motors and a 93-kWh with 616 horsepower and up to 774-pound feet of torque.
Porsche covers the Taycan with a four-year/50,000-mile basic warranty and an eight-year/100,000-mile warranty.
The Porsche Taycan costs $82,700. Seven more variants complete the Taycan lineup, with the Turbo S Cross retailing for $187,600.
7. Jaguar I-Pace (eight years/100,000 miles)
The Jaguar I-Pace stands out due to its blistering acceleration as it can easily deliver 234 miles of driving range.
A 90-kWh battery pack and two electric motors power the 2022 Jaguar I-Pace. It generates 394 horsepower and 512 pound-feet of torque. When fully charged, the car can go up to 234 miles and can be charged using a standard 120-volt household-style power outlet or a 240-volt connection.
Jaguar claims that the I-Pace's battery can last as long as the car does or even longer, but also offers an eight-year/100,000-mile warranty.
The price for the Jaguar I-Pace starts at $69,200.
8. BMW i4 (eight years/100,000 miles)
The BMW i4 is a four-door sedan with engaging and efficient powertrains. It provides a good grip with 300 miles of range.
The German brand is packed with plenty of high-quality, environmentally–friendly, and innovative features to match the price tag and give you value for your money.
That said, there have also been problems with some BMW i4 models.
The i4 is engaging to drive, and the steering is tight with conservative permanence. That means it can move from 0 to 62 mph within 3.9 seconds.
The BMW i4 eDrive40 is fitted with a single electric motor that produces 335 horsepower and 317 pound-feet of torque.
If you need something more powerful, you can get the M50 which comes with an additional electric motor upping the output to 536 horsepower and 586 pound-feet of torque. Both eDrive40 and M50 have a single-speed transmission.
BMW has equipped each i4 with a flexible, fast charger that recharges in nine hours using a 240-volt power outlet.
In addition to the three-year unlimited mileage warranty, the 83.9kWh lithium-ion battery gets eight years from the date of registration or 100,000 miles, whichever occurs first.
The base trim eDrive40 costs $55,400 while the M50 retails for $65,900.
9. Polestar 2 (eight years/100,000 miles)
Polestar 2 comes standard with a single electric-motor powertrain and 231 horsepower with 243 pound-feet of torque. The higher trim has a dual-motor powertrain that can pump 408 horsepower and 487 pound-feet of torque.
It also comes with a 23-foot charging cable that you can connect to a normal household-style power outlet and a 14-foot tank that allows you to charge on a 240-volt outlet at home.
Polestar claims that their car batteries will last as long as the car does, but they also offer an eight-year/100,000-mile warranty on top of the four-year/50,000-mile basic warranty.
The base model price starts at $45,900. The top-trim costs $49,900, but there are other packages and standalone optional features that can increase the price by thousands of dollars.
10. Nissan Leaf (eight years/100,000 miles)
The Nissan leaf is a compact SUV that commands attention regarding performance, safety, and durability.
The base model features a 40-kWh lithium-ion battery that combines to generate 147 horsepower.
If you want a stronger option, you can check out a higher trim that generates 214 horsepower and boasts two electric motors in a 62-kWh lithium-ion battery.
The car can go up to 149 miles on a single charge on a 40-kWh battery, while the 62kWh can get you 215 miles.
You can charge your Nissan leaf using a 120 or 240-volt power outlet. Nissan claims their batteries last over ten years. They also include a three-year/36,000-mile limited warranty, a five-year/60,000-mile electric vehicle system and powertrain warranty, and an eight-year/100,000-mile battery warranty.
The 2022 Nissan Leaf now costs $27,400 for the base S trim. Top trims have a higher price tag ranging between $32,400 and $40,500.
FAQs
What is the average lifespan of an electric car battery?
The vast majority of batteries outlast the usable life of the vehicles. That means you shouldn't expect your car's battery to die after eight or ten years, but if you experience any covered issue, you will be eligible for a replacement.
Since batteries are the major components of electric cars, a lot of focus goes into researching and developing high-quality and long-lasting batteries.
What does an electric car battery warranty cover?
Most warranties cover capacity loss of the battery to 70 percent. That means only a 30 percent loss in capacity over the warranty period is considered normal.
Final Thoughts
It's essential to note that every new-vehicle warranty is different and contains exclusions and exceptions. For instance, some automakers can cover the EV battery pack against total failure, while others can replace it if it reaches a specific reduced capacity percentage.
Some brands will transfer whatever remains in the original warranty to the second owner, while others provide limitations on this.
For instance, the 10-year battery warranty on Kia and Hyundai models only applies to original buyers, with subsequent owners getting whatever remains of the five-year coverage from the date you bought the vehicle.
It's worth keeping in mind that certain actions taken with the EV may not be covered by warranty, or may even make the warranty null and void. For example, some warranties will not cover damage caused to EV batteries if the vehicle was used to jump-start another car.
Therefore, check the manufacturer's website to know everything about your warranty.
Was this article helpful?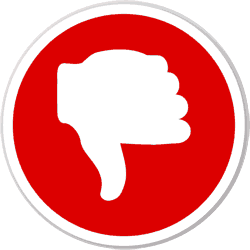 Did you find wrong information or was something missing?
We would love to hear your thoughts! (PS: We read ALL feedback)