The moment you buy a Tesla, you want to do everything to protect it. A lot can happen, whether it's damage from road debris or even an accident. Despite an accident being your fault or not, insurance is critical.
The Tesla company does offer an insurance package, allowing you to get the coverage you need.
Of course, there are also other solutions used by Tesla owners, too.
The Tesla Insurance Package
Tesla is a competitively priced insurance option for Tesla owners. It is an option that allows people to purchase a policy directly through the company rather than shopping around with various insurance carriers.
Tesla's insurance package is unique because it doesn't look at the factors that most insurance companies do, such as:
Marital status
Age
Gender
Credit score
Previous accidents
Instead, it focuses on the coverage you select as well as mileage and home address. It also establishes a grade based on the Tesla Safety Score.
The Tesla Safety Score is based on real-time driving habits. There are five safety factors that the vehicle measures as you drive. It's on a 100-point scale and those with higher numbers are considered safer drivers.
The Tesla insurance premiums can change from month to month based on your driving performance of the previous month. This means that your rate isn't locked in like standard insurance policies.
Tesla insurance isn't available in all 50 states.
Instead, it is only in Arizona, California, Colorado, Illinois, Nevada, Ohio, Oregon, Texas, and Virginia. The company is looking to expand its coverage, though it can take time.
The cost of the policy will depend on the model you have, though the average cost is around $3900 per year.
You should also check here what's covered by Tesla's warranty.
Amica
Amica is an insurance carrier that offers auto, home, and life insurance products.
The company is the oldest mutual insurer of automobiles in the U.S. – they have been offering policies since 1907.
Amica is owned by its policyholders, so those who are dividend policyholders will also share in the financial success of the company. Dividend policies can return up to 20% of premiums.
Getting a Tesla quote from Amica involves some basic information. You will be asked about you, driver info, vehicle info, driving history, insurance info, and more about you as a person to determine what discounts you might qualify for.
Discounts are offered for those who bundle their auto insurance with either home, condo, or renter's insurance, too.
Amica estimates that the cost to insure a Tesla Model 3 for the year will be $1435. A Model X could cost $2016 while a Model S could cost $2646.
Geico
GEICO stands for Government Employees Insurance Company. However, that doesn't mean that you have to be a government employee to get a policy for your Tesla.
The company has been around since 1936 and offers policies for automobiles, homeowners, renters, motorcycle/ATV, boat, and more.
Geico gives you the opportunity to bundle insurance for your Tesla along with other insurance products that you need.
You'll be asked about you, your Tesla, and the kind of coverage that you want. It will automatically provide you with the minimums for the state in which you live.
In order to get a more accurate quote, it will also help if you have a VIN number. This will allow Geico to factor in any features your Tesla might have that will help or hinder your ability to get an affordable quote.
Geico estimates that it would cost $3199 to insure a Model 3 for the year.
A Model X could cost $3557 while a Model S could cost $3378.
State Farm
State Farm is a group of mutual insurance companies throughout the U.S. with its headquarters in Illinois. The company has been in business for 100 years and continues to offer a forward approach with new products and solutions.
There are over 19,000 insurance agents across the country that can help to customize a policy and help you to bundle it with other insurance products.
Regardless of the Tesla model that you have, State Farm can provide you with coverage. It will look at the features, your driving history, as well as details about you and where you live.
As you get a quote, it will consider the various discounts you may be able to get. Even young adults have the ability to save up to 15% with its "Steer Clear" discounts.
State Farm estimates that the annual coverage for a Model 3 could cost $1622. A Model X could cost $2124 while a Model S could end up costing $2761 a year.
USAA
USAA is available for members of the military as well as veterans. The company is a Fortune 500 company with its headquarters in San Antonio, Texas.
The company was founded in 1922 and offers not only insurance products but also baking and retirement solutions.
USAA boasts that members can typically save around $725 a year when they switch to USAA. Further, insurance bundling can save up to another 10%.
The company offers a large number of discounts based on annual mileage, good students, military on-base discounts, automatic payments, and more.
USAA has a lot of advice on its site about insuring the Tesla. They focus on the extensive repairs and replacements involved with an EV versus a gas-powered car. This includes the high price of an EV battery, which can be $5000 to $15000 without considering the cost of labor.
It recognizes that as EVs become more popular, repairs could be less expensive. That can also result in lower auto insurance rates.
USAA estimates that annual premiums would cost around $1303 for a Model 3. A Model X could cost $2190 a year while a Model S could cost $2248.
Farmers Insurance
Farmers Insurance has been offering policies across the U.S. since 1928. They serve over 10 million households and have coverage across all 50 states.
Farmers boasts that those who switch to them and bundle home and auto have the potential to save up to 20% — and that is certainly possible with any Tesla model, too.
Some of the insurance products offered by Farmers include not only vehicles but also home, life, and business.
When shopping for auto insurance for Tesla coverage, the company looks at your driver history as well as the details of your Tesla model.
Various discounts are available, including ones for being a focused driver with Signal, a smartphone app that monitors some of your driving behavior.
Farmers Insurance will have an average annual rate for Teslas of around $2235. Of course, this will depend on the model as well as the state. For example, if you have a Model 3 in South Dakota, you may be able to achieve a rate as low as $1129.
Nationwide
Nationwide was founded in 1925 and is headquartered in Ohio with regional offices scattered around the country.
In addition to insurance, the company helps with investing, banking, and planning for life events. It is possible to contact an agent or get quotes directly online.
Nationwide maintains an "On Your Side" Auto Repair Network of facilities, so it can make it easy to get peace of mind when you need a repair on your Tesla.
The company offers a variety of discounts for multiple policies and safe drivers. SmartRide and SmartMiles are also usage-based programs to ensure that you maximize the value out of your policy.
The policies can be customized to meet not only the state requirements but also added coverage in the areas of collision, comprehensive, liability, medical payments, rental coverage, and more.
Nationwide offers an average annual premium of $3597, which is lower than the average cost when considering all of the carriers.
Every model will have variants that will affect the cost. For example, a long-range Model 3 will be costlier to insure than the Standard Plus simply because it has a larger battery.
Final Thoughts
Remember, Teslas go 0-60 as quickly as Lamborghini. This also explains why you face high costs of insurance and maintenance. Check common problems with Lamborghinis here.
It's important to compare quotes for Tesla insurance so that you can get a competitive rate.
One of the reasons why Tesla insurance premiums are higher is because of the cost of a Tesla versus other models on the market.
There are a lot of factors that insurance companies use to calculate the cost of insurance premiums. While safety features typically help to reduce insurance premiums, Tesla parts are also expensive to repair.
Some of the features that a Tesla might have that will impact your rate:
Bioweapon Defense Mode
Automatic emergency braking
Keycard access
Sentry mode
Lane departure avoidance
Nerd Wallet estimates that it costs approximately 30% more to insure a Tesla than the national average of cars on the market.
It may be a good idea to get some quotes for a particular Tesla model before you purchase it. This way, you can see how the features and such will impact your premiums.
Sources
How Much Does Tesla Car Insurance Cost?
https://www.tesla.com/support/insurance
Was this article helpful?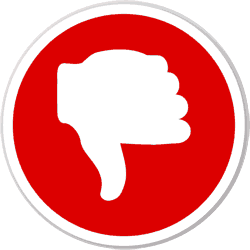 Did you find wrong information or was something missing?
We would love to hear your thoughts! (PS: We read ALL feedback)