You recently bought your first car, and it is incredible! Yet, you wonder whether or not your vehicle comes with the internet.
A seamless Wi-Fi connection in your car offers multiple benefits, from hands-free calls and satellite music to effortless navigation and access to emergency services.
An excellent vehicle should assure you of built-in Wi-Fi, since some cars come with the internet. Here are a few insights to keep in mind.
Before we start, check our article here about what cars come with Wi-Fi spots and internet.
Do Cars Come With Internet?
Not all cars come with an internet connection. The built-in Wi-Fi feature is reserved for flagship vehicles. Internet is available in cars with a built-in Wi-Fi feature. However, you are free to make this vehicle internet-ready by using mobile modems and smartphones.
Internet in your car is a nice-to-have feature, as you don't even need internet connection for the car GPS to work.
That said, it is becoming more and more widespread in cars.
An in-car Wi-Fi acts as a personal hotspot for passengers in a car, connecting to various gadgets, including phones and laptops.
A vehicle with built-in Wi-Fi implies that it has in-built devices that help offer internet to users within the vehicle.
Most car manufacturers offer a built-in Wi-Fi option in the car. It is integrated into your vehicle, supporting various specialized services.
A Wi-Fi-enabled car will make it easier to access roadside assistance and navigation. It is an independent technology that requires no additional hardware or accessories.
It is fully integrated with car-specific activities, enhancing convenience.
Mostly found in high-end models
However, this option is limited to flagship cars only.
It is also often locked to specific data plans. This data plan comes bundled with the vehicle, meaning you have little to no say about whether you like it. The features might also be limited.
You need a car with built-in Wi-Fi for various reasons: social connections, geek culture, lifestyle choice, and remote work.
Social connections arise via different cutting-edge communication channels requiring seamless connectivity.
If you work remotely, having a consistent internet, regardless of where you are, will help improve your productivity.
Various benefits come with having a car with built-in Wi-Fi.
This feature offers unmatched autonomy, meaning you no longer need to rely on public hotspot connections. You will also be sure of data security and safety, minimizing exposure to cybersecurity threats. Further, built-in Wi-Fi helps keep your apps and software updated.
How Do You Get the Internet In Your Car?
Various options suffice when looking for the best internet for your car.
Yet, the choice will often be limited to three possibilities: mobile hotspot, wireless modem, OBD-II device, and a built-in option.
Each of them offers special returns. Here are a few insights into what they bring to the table.
A Built-In Option
A built-in option is only available on particular car models and flagship vehicles.
While you might not have control of what is included in this option, it assures you the versatility and convenience you deserve.
However, this choice requires you to buy a vehicle with the provision. You will also incur extra monthly costs, depending on the internet provider.
Dedicated Mobile Hotspot
A dedicated mobile hotspot is an excellent choice for convenience.
It is feature-rich, making it a perfect investment for convenience.
This device is often designed to function as a smartphone, boasting the ability to create a wireless internet network.
This device attracts a recurring monthly cost of between $0 and $70, depending on the cellular service provider. You'll also choose between self-contained and dongle devices.
Dongles are often plugged into USB ports to initiate connections, while self-contained devices are portable and with built-in batteries.
OBD-II Devices
OBD-II devices are plugged into the OBD-II ports to initiate connections.
They offer stable cellular data and Wi-Fi networks, boosting convenience and connectivity in the vehicle. It provides access to diagnostic information via a smartphone app.
Also, you'll track the location of your car in real-time.
OBD-II devices are the most affordable choice in this group.
The initial acquisition cost is about $20, while the monthly recurring fee is about the same.
Car Internet Via Smartphone
You can leverage your smartphone to get an internet connection in your vehicle.
It is the easiest option, mainly if you are on a budget and looking for enhanced flexibility.
Your smartphone will provide an ad hoc connection that allows you to connect to tablets, phones, and Wi-Fi-enabled features in the car.
What Exactly Do You Need to Get the Internet In a Car?
You can get an internet connection in your car if you invest in suitable devices. You will most likely need to buy a smartphone, a standalone modem, or a mobile hotspot.
The choice will depend on personal preferences and the desired flexibility.
A standalone modem is an excellent choice for enhanced convenience and affordability. Besides supporting multiple data plans, you can use this modem outside the vehicle.
It is also powered by a USB connection, requiring no additional battery. In addition, you are sure of enhanced security.
Suppose you decide to use your smartphone. In that case, you'll rely on your cellular service provider for the internet connection and data plans. It is pretty easy to set up and use.
However, it will likely drain your battery pretty fast.
You could also invest in OBD-II devices. These devices provide an internet connection after plugging them into OBD-II ports.
This onboard diagnostic device will cost you less than $100, excluding the affordable monthly charges.
On the other hand, you'll not need to invest in any additional accessories if your vehicle has built-in Wi-Fi. Instead, you'll have to subscribe to particular data plans to access the Wi-Fi connectivity in the car.
How Do I Know My Car Is Internet-Ready?
Understandably, you're worried about whether your vehicle is internet-ready.
You can access the internet in any car as long as you have compatible devices.
That means every vehicle is likely to be internet-ready.
Suppose you want to invest in an onboard diagnostic device. In that case, you will check whether the car has an OBD-II port to accommodate your device. This port is usually below the steering wheel. Once you plug in your OBD-II device, the internet connection gets established.
A standalone modem requires your vehicle to have enough USB ports.
These USB ports will help charge the modem and establish a connection in the car. Most cars have an excellent USB port on the infotainment.
If you consider a mobile hotspot, your car does not need additional features or accessories.
A mobile hotspot requires no more than a smartphone and a data plan from a preferred cellular service provider.
Various flagship car models come with built-in Wi-Fi. Such vehicles allow you to connect to the internet without adding any accessories or features. If this is the case, your car is already Wi-Fi-ready.
The vehicle will feature a built-in Wi-Fi device that ensures you connect to the internet seamlessly.
Do Tesla Cars Have Internet Access?
Teslas offer access to the internet. They come with built-in Wi-Fi and modems. These modems allow you to connect to Wi-Fi through your property's network or a hotspot.
While most of the Wi-Fi features on Teslas are free to use, some are limited to the premium package.
Standard connectivity is available on all Teslas, and it is free.
This feature lets you access basic maps, navigation, and music streaming over Wi-Fi. In addition, you will access phone notifications and software updates via this feature.
You could also consider Premium connectivity, which costs approximately $10 per month. There is also a yearly plan that costs $99.
You can have all your questions about Tesla and internet access answered here.
However, suppose you bought your Tesla before 30th June 2018. In that case, you can access the Premium connectivity at no additional cost.
Premium connectivity is an excellent choice for a feature-laden experience.
It offers you an immersive entertainment experience, including seamless music streaming. It also features an internet browser that allows you to look up destinations, critical information, and restaurants.
In addition, you can share your phone's hotspot with your Tesla.
However, this option should not grant you access to satellite imagery in maps and live traffic visualization.
When Did Cars Start to Have Built-In Wi-Fi?
The first car with built-in Wi-Fi was manufactured in 2011 by Audi merchandise. The initial launch focused on supercars.
Yet, today, you will likely find every vehicle with an in-car Wi-Fi feature. Each car model has a specific app to help enhance seamlessness in the connectivity.
Each brand will also probably use a particular cellular service provider, meaning the monthly prices are based on the network and your usage.
However, over the years, there has been a significant advancement in this technology. In-car Wi-Fi has become more seamless and efficient.
For instance, this technology has evolved enough to include security cameras, 5G connectivity, and IoT provision.
Unmatched compatibility has also become the order of the day.
A built-in Wi-Fi system is an excellent addition to your car. It allows you to connect to the internet, update your software, access notifications, and improve navigation.
While you pay a monthly premium, the rewarding returns make it an invaluable investment. In brief, this system ensures that you have an immersive driving experience.
However, you cannot dictate the features that a built-in Wi-Fi system has.
The installed features will vary from one car manufacturer to the other. For this reason, you'll have to live within limits provided by the car manufacturer.
You must also take the time to learn how to operate the system, particularly if you change the car model.
Do You Have to Pay for the Internet In Your Car?
You have to pay for the internet to enjoy it in your car.
The amount varies with the type of Wi-Fi you want, the network, and your average usage. For instance, the cost of a portable Wi-Fi system differs significantly from that of a permanently integrated option.
In this case, you will choose one depending on your initial budget and personal preferences.
Suppose you invest in a car with a built-in Wi-Fi system. In that case, you will only need to worry about monthly charges. These monthly charges will depend on the network and personal usage.
Remember, it could be locked to a particular data plan, meaning you'll need to adjust accordingly.
The cost will often be less than $70 a month.
On the other hand, you'll have to pay an initial fee for a standalone modem or OBD-II device. Apart from that, there will be a monthly subscription fee for your data plan.
This figure depends on the network and preferred usage. Suppose you want to use your smartphone as a hotspot in the car. In this case, the final expense will depend on the network and usage.
No extra cost suffices.
Does Ford Have Wi-Fi In Their Cars?
Yes. Ford has a reliable built-in Wi-Fi system called FordPass. This system allows you to enjoy connectivity regardless of the location.
It adds mobile Wi-Fi hotspot capabilities to your Ford vehicle. However, you must confirm eligibility before purchasing or installing it.
This built-in Wi-Fi system offers seamless connectivity, ensuring you get connected wherever you are. It works alongside a mobile phone app called FordPass, which makes the entire system interactive and efficient.
Notably, this app is readily and freely accessible across all platforms.
Various features are available via this built-in Wi-Fi system. For instance, you can call and receive message notifications on this system.
You can also reach out for roadside assistance, save preferred fuel stations, and get directions to the nearest gas stations. Above all, you can remotely start, lock, unlock, and locate your vehicle. You can also diagnose your car, including identifying service dates.
FordPass is free to use.
This feature saves you a significant amount in the long run.
Final Thoughts
Investing in a car with built-in Wi-Fi is a rewarding choice.
Excellent internet connectivity is essential in boosting ease of navigation and access to critical information, including when on the move.
Was this article helpful?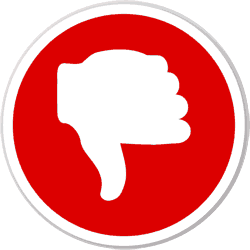 Did you find wrong information or was something missing?
We would love to hear your thoughts! (PS: We read ALL feedback)