Connectivity is a vital component of Tesla vehicles, defining your driving experience by guaranteeing seamless access to features that require a data connection.
For this reason, all Tesla cars come standard with cellular data and WiFi modems.
However, many people have questions regarding this feature in Teslas.
Here are a few common questions and comprehensive answers to keep in mind.
Do Teslas Use Starlink Technologies?
Tesla electric vehicles will soon start using Starlink Technologies for cellular connectivity. This service provider collaborates with T-Mobile, guaranteeing cellular satellite services for efficient and reliable connectivity.
Since Starlink Technologies relies on satellites, it can help eliminate dead zones, guaranteeing unmatched consistency. It will ensure that every car enjoys reliable connectivity, regardless of where it is.
This technology will facilitate seamless phone connectivity, including in dead zone regions. It allows users to text and call without worrying about the region's cellular connectivity. Its speed is close to the average 3G connectivity technology.
Starlink is compatible with all phones, meaning you do not need to invest in new smartphones to connect to the internet.
While Starlink is an incredible satellite internet technology, it is yet to be launched. Meanwhile, Tesla electric vehicles use traditional 4G data networks from different providers, including AT&T and T-Mobile. Suppose you are outside the US.
Then, you'll connect to the internet via local internet service providers.
Do Teslas Use AWS and Other Cloud Services?
Tesla uses Amazon Web Services, among other cloud service providers.
This cloud service helps the vehicle manufacturer to connect or build serverless IoT applications to gather, process, analyze, and act on corresponding vehicular data.
Yet, this shall happen without the company owning the cloud service infrastructure.
AWS is designed to deploy a relatively wide range of innovative connected vehicle services. It guarantees multiple features, including securely publishing and receiving messages. In addition, it allows you to build an AGL image for the Amazon Web Services IoT framework. Its multiple features boost efficiency and seamless connectivity.
Further, Tesla partnered with Microsoft's Azure too. It provides similar services to AWS. Yet, it guarantees unrivaled safety and data security.
Recently, Tesla has indulged in AI cloud technology to facilitate autonomous driving capabilities.
Do Teslas Have Their Own Internet?
Tesla electric vehicles do not have their own internet.
Instead, they come standard with cellular and WiFi receivers, enabling users to access the internet more effortlessly. This built-in receiver ensures you access the internet via your preferred cellular network provider.
Notably, Tesla users can access the internet for free. This feature assures you of minimal financial burden in the long run.
Tesla electric vehicles have the Tesla Premium Connectivity, which provides access to different connectivity features over cellular modems.
You'll access other premium features, including:
Bluetooth connectivity,
an internet browser,
satellite-view maps,
and live traffic visualization.
Recently, Tesla indicated it would pioneer its internet provider,
Starlink Technologies. This provider shall rely on satellite to provide connectivity. The reliance on satellites is central to reliability and internet stability, including in regions considered dead zones.
Who Provides Internet for Tesla Cars?
Various telecommunications and cellular network providers are central to providing internet for Tesla electric vehicles. The choice will often vary with your location.
For instance, US Tesla users rely on AT&T for cellular internet.
You could also rely on T-Mobile for internet connectivity in the US. This cellular network provider guarantees LTE and 5G connectivity, assuring you of enhanced seamlessness and speed.
Yet, your Connectivity system in the Tesla must be fully functional to help achieve this.
However, Tesla has recently launched Starlink, which gives Tesla users internet connectivity regardless of location. Starlink relies on satellites, making it significantly efficient and with no downtime.
Its efficiency spans globally, making it ideal for persons in dead zones. Starlink Technologies will be open to Tesla users from 2023.
Are Tesla Cars Always Connected to the Internet?
Tesla cars come standard with the Tesla Connectivity system, which allows you to connect to the internet via a cellular network or WiFi. You should always leave some Tesla models, including the Tesla Model 3, connected to the internet.
This connection should suffice when driving and parking the vehicle overnight.
Each Tesla comes with two SIMs. The first SIM card offers exclusive features for the driver series, including:
Google Maps,
Slacker,
vehicle telemetry,
web surfing,
and remote access or control.
This SIM will use a cellular connection or WiFi, depending on what's available.
On the other hand, the second SIM card is central to effortless software updates. You'll also rely on this second SIM for efficient telematics and data issues.
Initially, Tesla offered free internet connectivity to its users.
However, this changed when its fleet started growing. Most users are now required to invest in Connectivity Premium to access various high-end features, guaranteeing an immersive driving experience in the long run.
What Happens When a Tesla Cannot Connect To The Internet?
Your Tesla will likely not connect to the internet if you are not close to the source of the internet connectivity. Yet, you must start by troubleshooting to identify the source of the problem.
This step requires you to remove the current connections and reconnect them.
Suppose you have a weak signal. In that case, you must move the WiFi router or phone close to the vehicle. If this does not yield excellent results, you might need to consider a new router or WiFi extender.
Other solutions include changing the WiFi band, preferably from 2.4 GHz to 5G.
You'll also need to remove all VPN connections, which are often likely to block efficient connectivity. Changing UDP timeouts could also help. The recommended settings are over 60 seconds.
Can You Use Tesla As a WiFi Hotspot?
Tesla comes with a built-in Tesla Connectivity system that connects to the internet. It relies on cellular network hotspots or WiFi. However, you cannot rely on it as a WiFi hotspot.
It does not have the capacity to share the internet connection with other devices.
LTE connectivity is essential in ensuring that you operate your Tesla efficiently. However, the car manufacturer has designed the Tesla Connectivity system to allow for seamless internet connection, including when using your phone as a hotspot.
However, there have been rumors that the car manufacturer is testing an in-car WiFi hotspot feature. While it is yet to be launched, this feature will allow the vehicle to work as a hotspot. This feature will give users free access to public WiFi from giant cellular network providers.
Is Elon Musk Building His Own Cloud Services?
Elon Musk has a fully-fledged company called Neura Link, which focuses on cloud AI services. While its primary product differs from regular cloud service providers, it will likely gravitate towards offering cloud services to Elon Musk-backed companies in the long run.
Most experts indicate that the cloud has helped Elon Musk further his vision and ambitions. This technology helps improve computing efficiency, including delivering excellent linearity and workloads.
The dynamic nature of Tesla also requires reliable cloud services, which he has devoted himself to build.
However, today, Elon Musk has partnered with Microsoft's Azure cloud computing services to meet his cloud needs.
Previously, he used Amazon Web Services. However, hacking claims seemingly slowed down their partnership.
Do Tesla Owners Have to Pay for Internet Services?
Tesla users rely on cellular network providers for internet connectivity.
T-Mobile and AT&T are the most prominent players in this field. For this reason, you will likely pay for internet connectivity in the car, mainly if you use your phone as a hotspot.
In this case, the payable amount equals your preferred monthly usage or subscription.
Further, Tesla Premium Connectivity is vital for internet accessibility in your Tesla. You'll subscribe to the premium package at $9.99 monthly.
Alternatively, you can pay $99 to cover the entire year. This subscription offers enhanced value for your money, guaranteeing in-car WiFi, more straightforward navigation, live traffic updates, and in-car entertainment.
Upon the launch of the Starlink Technologies partnership, the cost of internet in Tesla will likely go down. Yet, you'll be confident of enhanced reliability and convenience.
When Is the Next Step For Tesla and Cloud Computing?
Tesla is among the few companies investing heavily in research and development. One of the most significant areas of research is cloud computing.
Cloud computing is central to seamless navigation and driverless car manufacturing. It has facilitated the seamless manufacturing of autonomous vehicles.
Tesla has devoted itself to building self-driving cars, which requires investing in:
artificial intelligence,
sensors,
radar,
and cameras.
According to the manufacturer, expect self-driving by mid-2023.
Various advanced technologies, including cloud computing, have gone into boosting the comfort and safety of these vehicles.
However, you can expect further refinement after the initial launch of the first self-driving car.
Final Thoughts
Tesla is among the most reliable electric vehicles in the market, thanks to the advanced technology and quality of materials used.
Yet, you must understand how they use the internet before investing in them. The insights above help.
Sources
https://www.caranddriver.com/tesla
https://www.att.com/support/article/wireless/KM1235215/
Was this article helpful?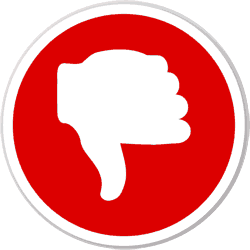 Did you find wrong information or was something missing?
We would love to hear your thoughts! (PS: We read ALL feedback)