The Toyota Mirai has certainly had its fair share of controversy throughout the years. 
Most people would think the Toyota Mirai is an electric vehicle, but it is actually more complicated than that. The Mirai is a hydrogen fuel cell vehicle that could travel up to 400 miles of range, according to Toyota.
Being exciting as it is, it comes with some common problems which this article presents. Let's get into it!
1. The Fuel System Could Generate Abnormal Voltage
Sales for the latest model of the Mirai have increased even though consumers still don't understand the technology powering the vehicle.
The car works with a fuel cell system which has proven problematic for the Japanese automaker.
The biggest problem Toyota faces with this system is the output voltage. This had made the manufacturer to recall a huge number of units.
Toyota claims that in certain driving conditions, there is a possibility that the voltage generated by the fuel cell boost technology could go over the maximum voltage required.
This usually happens when a driver pressed the accelerator fully after coming off of long descent. To cushion this, a driver may need to have the cruise control enabled after climbing a hill.
When the fuel cell exceeds the maximum voltage in an electrical circuit, it can heat up the component and potentially blow up.
Fortunately, these are quite rare conditions for the fuel cell system. Besides, Toyota did not take a chance. The company has now rolled out a software update to solve the issue.
You can go to your nearest Toyota dealership for the software update, which will take around half an hour.
2. There Are Only Limited Hydrogen Filling Stations
Much like the electric vehicle industry has limited charging stations in certain locations, hydrogen cars are worse. Hydrogen fuelling stations for the Toyota Mirai are severely scarce.
The Toyota Mirai takes about five minutes for a full refill that can power the car for up to 400 miles. Charging is much faster than an electric vehicle and is somewhat as fast as with a gas-powered car.
In the US, however, there are currently only a handful of filling stations in California and Hawaii. While there are hydrogen filling stations in Canada, the few ones are only situated in Quebec and British Columbia.
The limited availability of hydrogen filling stations is a big deterrent for potential buyers of the Mirai. If you live in an area with few electric vehicle charging stations, then hydrogen filling stations will typically also be limited.
To get more customers to use their Mirai models, Toyota gives customers a complimentary $15,000 hydrogen fuel credit. Customers can use the credit anywhere, but it is only valid for up to six years.
More recently, Toyota has also incorporated an app for locating the closest hydrogen filling stations. While the app comes in handy, owners notice that their closest filling stations are way too far.
If you have noticed that the latest Mirai is only sold in California, it is a result of the limited number of filling stations. Its main competitor, the Hyundai Nexo, is also only sold in California.
Other complaints from various owners are that even when they do find a filling station, sometimes it's not even functional. It's either the pumps are damaged or the hydrogen has run out.
That aside, the Mirai gets pretty good fuel ratings and can drive for around 400 miles per hydrogen tank. The previous generation got an impressive 67 MPGe for highway and city driving.
3. The Car Is Only Available in Select Areas
One of the biggest issues with this kind of car and its technology is that it is not readily available to everyone. Toyota has to prioritize areas where there is more chance of development for hydrogen fuel cars.
This is also why the car is currently only sold in California and not readily available throughout the country. Much like the electric cars back in the days, the hydrogen car will have more of a chance of growing in California.
It is quite unfortunate that while the car boasts of several enticing features, its uniqueness severely limits accessibility for people who'd like to own it but don't live in places where it is available. 
Another factor that makes the Mirai so inaccessible is its high price range, which starts at around $50,000. The premium trim of the Toyota Mirai begins at around $66,000 which is significantly higher than many electric vehicles.
The price itself is not affordable for many families that would like to own the Mirai. It is quite rational for prospective buyers to opt for lower-priced electric vehicles or hybrids.
Yet another setback when it comes to the Mirai being accessible is the education around fuel cell vehicles. Prospective buyers may not exactly know how the hydrogen car works and all the necessary information about it.
These buyers are mostly worried about the safety of the hydrogen tanks, fuel efficiency, and hydrogen fuel infrastructure.
Kudos to Toyota; the brand is now in the process of educating the industry about the benefits of the hydrogen-fuelled Toyota Mirai.
That being said, you may need to check how decent the Toyota Mirai performs in snow and winter.
4. The Maximum Mileage Range Could Be Inaccurate
The confusing range and mileage promises from Toyota are one of the points of concern to prospective buyers. During road tests, the Mirai did not live up to the claim of 402 miles on a single tank.
The range got up to about 280 miles, which are significantly less than the proclaimed mileage from Toyota. Even reviewers of the Mirai could not get the expected 400 miles on a full tank. 
One of the Mirai's best-selling points is that it can fill up in about 5 minutes. That's quite better than most electrical vehicles, isn't it? It can also drive for about 300 miles without needing a refill.
For comparison, the Tesla can drive on average 270 miles between charges. The Mirage couldn't be more enticing in that regard.
This fuel efficiency is where hydrogen cars will become more popular as more people learn about them. However, the problem still remains: there aren't enough fuelling stations for these cars.
Regarding efficiency, the Mirai achieves 67 miles per gallon, which are lower than hybrids and all-electric vehicles. For comparison, the VW e-Golf gets 116 miles per gallon, and the Nissan GT-R is at 114 miles per gallon equivalent.
The truth is, 67 mpg is not all that bad when you take into consideration that the Toyota Mirai is a zero-emission vehicle. It is also the only zero-emission vehicle that can achieve 300 miles on a single tank.
With that said, it is important to note that mileage also depends on how the car is driven. Rough driving such as quick acceleration and abrupt braking can severely affect the mileage of a car.
5. Toyota Mirai Works With Bulky Hydrogen Tanks
The Mirai has an excellent interior and exterior design but reviewers noticed that the interior was way smaller than expected. This is because the Mirai now has three hydrogen tanks that take up some fraction of the interior.
This didn't affect the driver's and passenger's seats though, as they are big enough for long commutes. There is also plenty of storage space such as door pockets and cupholders.
Reviewers of the Mirai also noticed that the trunk space is severely limited at about 9.6 cubic feet. This will make a grocery run and long-distance trips a hassle with heavy cargo.
Even though the three hydrogen tanks increase mileage and range significantly, their effect on the interior space is of equal concern. Did we mention that the tanks themselves only add a small amount of weight to the car?
The latest redesign of the Mirai saw Toyota storing the hydrogen tanks in a more space-efficient manner. Fuel cell units are now installed at the bottom of the engine bay.
Battery packs and electric motors are now stored above the rear axle. Aside from being space efficient, this new design also helps with weight distribution.
All the components of the Toyota Mirai such as the powertrain's Fuel Cell DC-DC Converter are now reduced in weight and size. The battery pack's weight has also been reduced through the adoption of light materials.
Even though the hydrogen tanks are large, they typically do not add to the overall weight of the car. This is why the Mirai can increase acceleration and speed ratings with newer models.
6. The Electronic Stability Control Fails
The Toyota Mirai has unfortunately gone through a recall for about 460,000 units because of issues with the electronic stability control. Models from 2020 to 2022 faced this issue which calls for a safety concern.
The issue is that sometimes when you start the car, the system does not automatically switch on the electronic stability control. This is typically a software problem that requires a software update.
Still, it is an important issue as it could make the car skid out of control.
Vehicle stability control has to always be on for added safety on the road. Without it, vehicles don't comply with the requirements of Federal Motor Vehicle Safety Standard number 126.
Toyota dealerships will fix the issue with an update for the Skid Control ECU software. Fortunately, this update will be free of charge at any Toyota dealership.
7. Toyota Mirai Comes With Pricy Tags
The Mirai's lesser accessibility has a lot to do with how expensive the car is compared to other hybrids and EVs in the market. This discourages families and prospective buyers.
The Toyota Mirai is currently available for $50,000 for the base model and $66,000 for the premium build. This is a high price for most people even in California where the car is sold.
For a quick comparison, the Chevrolet Bolt electric car goes for around $31,000. It is in the affordable price range and just goes to show the gap between a hydrogen car and an affordable electric car.
Truly, the price tag is not very surprising because of the technology involved in making hydrogen-fuelled cars. It is also because Toyota made sure the Mirai interior and exterior designs were on point and highly modernized.
Mirai offers varying sleek and modern designs that give attractive options. This might be a push by Toyota to increase sales and spur publicity for the car.
Toyota has also come a long way in minimizing the cost of the Mirai from the first model. Just 15 years ago the first prototypes of hydrogen cars from Toyota cost up to $1 million.
This is great progress by Toyota in just 15 years to get to such a lower price point. Although there is still a long way to go to get it to a comfortable price range, this brand is doing a good job so far.
Make sure to also check where the Toyota Mirai was made.
General Pros and Cons for Toyota Mirai Cars
For a vehicle of this uniqueness, loads of innovation, and pricy tags. One would expect loads of advantages, but also some disadvantages, no matter how minute they might be.
Here are the pros and cons of the Toyota Mirai car.
Pros
Elegant and stylish exterior design
Modern infotainment system
Quick hydrogen refueling
Long mileage range
Cons
Problems With the Fuel Cell System
Limited Hydrogen Filling Stations
Limited Accessibility
Misleading Range Promises
Bulky Hydrogen Tanks
Problems With Electronic Stability Control
Expensive price tag
What Do The Reviews Say?
The Mirai is a proof that hydrogen can be a viable alternative power source, but a national hydrogen-fueling infrastructure would be needed to support such vehicles.
The Toyota Mirai is one of a handful of fuel-cell electric vehicles on the market today. It offers a luxuriously smooth ride, a pleasantly trimmed cabin, and solid build quality, and it's surprisingly composed to drive through corners, thanks to its rear-wheel-drive architecture and excellent weight balance.
"Wearing one of Toyota's most beautiful designs, the 2022 Mirai sedan looks like it rolled straight out of a future where boxy SUVs are so passé.

Its flowing lines and upscale appearance distract from its true party piece, which is its hydrogen-powered propulsion system.

Acceleration is leisurely from the onboard electric motor, but the Mirai is a zero-emission option that lets drivers refuel in mere minutes rather than waiting around at an EV charger.

The interior is posh, its ride is forgiving, and its handling is unexpectedly lively, but the Mirai can't venture too far away from areas where hydrogen fueling stations are available."

Source: caranddriver.com
What's The Resale Value of Toyota Mirai Cars?
| | | |
| --- | --- | --- |
| Model | Mileage (miles) | Price($) |
| 2017 Toyota Mirai | 55,353 | 13,995 |
| 2017 Toyota Mirai | 46,153 | 17,988 |
| 2019 Toyota Mirai | 34,150 | 22,888 |
| 2021 Toyota Mirai | 8,669 | 39,788 |
Sources:
2022 Toyota Mirai | Car and Driver
2022 Toyota Mirai | Edmunds
Was this article helpful?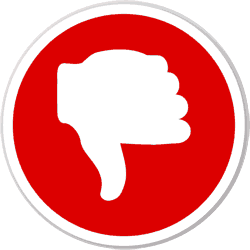 Did you find wrong information or was something missing?
We would love to hear your thoughts! (PS: We read ALL feedback)
ⓘ  The information in this article is based on data from National Highway Traffic Safety Administration (NHTSA) recall reports, consumer complaints submitted to the NHTSA, reliability ratings from J.D. Power, auto review and rating sites such as Edmunds, specialist forums, etc. We analyzed this data to provide insights into the best and worst years for these vehicle models.
---