Manual or hand-crank windows are raised or lowered by rolling the crank handle.
Almost everyone prefers controlling their car windows with a button rather than exerting themselves physically with the door crank.
However, we understand that some people still prefer vintage cars and would like the sight of manual windows. In response to that, we have gathered a list of some popular cars that do not have power windows.
1. Ford F-150 XL
The Ford F-150 is a part of the iconic F-Series, which has been the best-selling pickup truck in the United States since 1977. It has also been the best-selling vehicle overall in the United States since 1981; its success is without question.
Over the past fourteen generations, the Ford F-150 has undergone redesigns, facelifts and has expanded the number of tech and safety features. The 14th generation Ford F-150 underwent a makeover of 92% of its parts.
Despite these redesigns and makeovers, what if you could still get a recent Ford F-150 model without power windows? Well, you can.
As you probably know already, the Ford F-150, like most other vehicles, has different trims and these variants differ in price and features. A base-model XL trim gets you manual windows, specifically those with two and four-wheel-drive systems.
Basically, the Ford F-150 gives you the chance to own a workhorse with a V8 engine, vinyl bench seat, and manual windows, amongst others.
2. Chevrolet Spark LS
The Chevrolet Spark is a city car produced and marketed by General Motors since 1998. Now in its fourth generation, the Chevrolet Spark has sold over 200,000 units in the U.S. since 2012 and well over a million globally.
Besides its indubitable commercial success, the Chevrolet Spark has also enjoyed praise from critics for its low base price and tech features. These features include a touchscreen, capable engines, Apple CarPlay and Android Auto, as well as manual windows on some trims.
To be honest, it is quite odd to find manual windows on a vehicle produced in the 2010s. The Chevrolet Spark wears that oddity with pride by offering manual windows on the LS trim, which is the base model.
The LS Trim is perfect for Luddites who just want to get around the old way without pressing any buttons.
3. Nissan Versa S
The Versa is a widely known nameplate used by Nissan for different generations of its sedans and hatchbacks. According to Nissan in a press statement, the "Versa" is short for versatile space, a clever way to describe the roominess and suitable cargo arrangements in these vehicles.
It has sold close to a million units in the United States and gets a lot of good press for its gas mileage, wide trunk, and excellent interior.
The Nissan Versa remains one of the few subcompact cars in the American market as automakers have generally moved on from "small cars." It is also one of the few vehicles still offering manual windows in this day and age.
On the base S trim of the Nissan Versa, not only do you get manual windows, but you also get manual door locks as well as a manual transmission. That pretty much explains why it has the lowest price of all the trim levels.
You can add more features to spice it up a bit, but of course, that would set you back a few thousand bucks.
Related: How Long Do Nissan Versas Last? (9 Important Facts)
4. Kia Rio
The Kia Rio has been in production as a subcompact car since 1999. It spans four generations and has sold hundreds of thousands of units in the U.S. alone and up to a million worldwide.
Amongst other things, the Kia Rio also enjoys one of the best gas mileage in its class, and a comfortable ride and nimble handling for the driver are its fortes.
It is often rated atop rankings for best subcompact cars, with critics noting its versatility, infotainment system, and safety features as the major ranking factors.
For pre-2019 Kia Rio models, you can only get power windows on the top trims. The base models have manual windows, and you have to roll the cranks manually to get the windows lowered or elevated. Base models also do not come with adaptive cruise control.
We should mention that manual windows are only available on pre-2019 Kia Rio models, and every model since 2019 has no such options.
5. Nissan Frontier
The Nissan Frontier hit the markets in 1997 and was first classified as a compact pickup truck and later as a mid-size pickup truck.
It is known as the Nissan Navara in other regions and notably sold over 500,000 units in the U.S. between 2010 and 2020.
It prides itself in its rugged look, 310-horsepower V6 engine, excellent driver-assist features, and off-road abilities.
The Nissan Frontier has always been criticized for being behind its peers when it comes to technology features and facelifts. So, it wasn't much of a surprise when we found out that it offers manual windows on its base trims- good news for nostalgic Luddites.
Besides manual windows on the base model, you also get manual door locks and manual transmission, all for a relatively low price.
Related: 10 Popular Cars Without Bells And Whistles (Easy To Use)
6. Jeep Wrangler Sport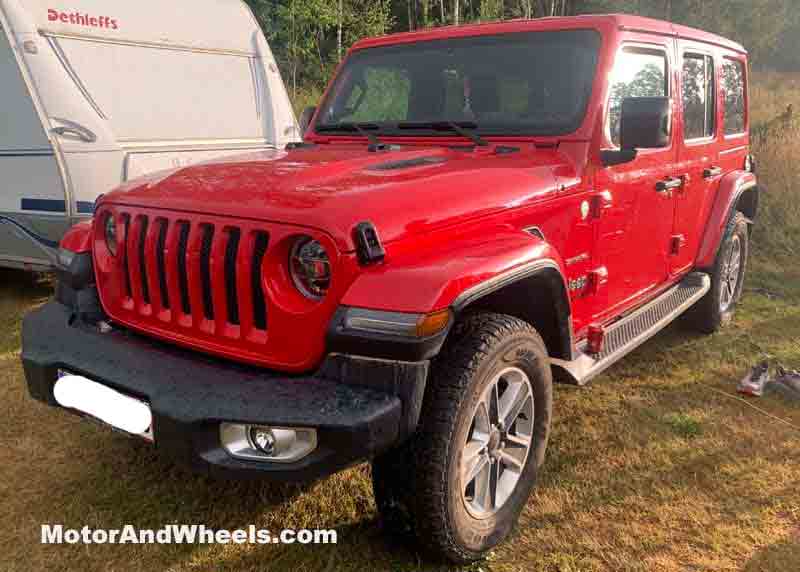 The Jeep Wrangler is a line of compact, mid-size SUVs with a four-wheel-drive system designed for off-road terrains.
Now in its fourth generation, the Jeep Wrangler has sold over a million units in the U.S., and it has notably sold at least 150,000 units every year since 2013. Even more impressive, perhaps, is the fact that it moved over 200,000 units in the pandemic-stricken 2020.
Alongside its success, the Jeep Wrangler enjoys rave reviews from critics who are particularly impressed with its off-road ability and infotainment system. It has several trim levels differentiated by their varying prices and features.
A particularly curious variant is the Jeep Wrangler Sport, which caters to technophobes by offering manual windows. This means you'd have to use the crank handle to move the windows up or down, and while many consider this arduous, some find it rather intriguing.
7. Ford F-250 XL
The Ford F-250 is a part of the illustrious F-Series and could very well be considered the immediate older brother of the earlier-mentioned F-150. It sports a brawny and confident look, immense towing/hauling capacity, and is available in six trim levels- XL, XLT, Lariat, King Ranch, Platinum, and Limited.
These trim levels have different capabilities, and the more there is, the more you have to pay. The XL trim is the base variant, which means it is the cheapest of all the trim levels. Besides being the cheapest, it also sports manual windows for people who fancy them and just don't care for power windows.
Related: Ford F-250 In Snow & Winter Driving? (Explained)
8. Jeep Gladiator Sport
The Jeep Gladiator is a mid-size pickup truck. It was first unveiled in 2018 and went on sale in late 2019 with the 2020 model.
Known for its excellent towing capacity, the Jeep Gladiator has sold over 100,000 units within two years. It also enjoys great ratings from critics who are particularly in love with off-roading features like the electronic disconnecting front sway-bar, electric lockers, and front camera system.
Interestingly, the Jeep Gladiator, for all of its sophistication, offers manual windows on its base model. That's a trim level that some would avoid and perfect for others; big ups to Jeep for leaving customers that choice.
Final Thoughts
Power windows, also known as electric windows, are windows that can be moved up or down by pressing a button. This is not something we would call a super-exclusive or rare technology feature, as it has been around for quite a while.
However, manual windows predate power windows and have been around for even longer.
Was this article helpful?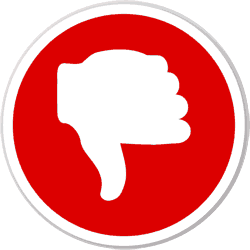 Did you find wrong information or was something missing?
We would love to hear your thoughts! (PS: We read ALL feedback)