Vehicles with (GDI) Gasoline Direct Injection engines now make up just over half of all new cars sold in the US. This goes for cars, light trucks, station wagons, and SUVs sold.
Direct injection is now available on most premium and luxury cars in the auto market. The technology boosts the horsepower in a vehicle while also reducing fuel consumption.
GDI is basically a fuel injection system where fuel is pressurized and directly injected into the combustion chambers. This direct movement of fuel positively impacts the fuel economy of a vehicle.
Big automakers have given the technology their own term for the technology. Mercedes has termed it CGI and Ford has named it EcoBoost.
GDI is not the only technology that can control the flow of fuel directly into the chambers. Alternatives to GDI include Gasoline Port Fuel Injection and Dual Port Injection.
One of the best advantages of a (PFI) Port Fuel Injection system is that the air-fuel mixture is evenly before being injected into the cylinders. This results in reduced carbon build-up from any leftover fuel.
In this article, we're looking at some great cars that don't incorporate gasoline direct injection in their engines.
1. Hyundai Venue
The Hyundai Venue is a lightweight and affordable SUV from Hyundai. It offers other versions in the line, such as the Hyundai Venue Active and the Hyundai Venue Elite.
Hyundai has come a long way with the Venue and in a 2021 model, you get all the extra bells and whistles.
Safety, great handling, and an excellent infotainment system are amongst some of the best features in the Hyundai Venue.
That said, also the Hyundai Venue has some problems.
Equipped with a 1.6-liter Dual-port injection inline four-cylinder engine, the Hyundai Venue is ready to take on most competitors. It gets a continuously variable automatic transmission gearbox.
The six-speed torque converter automatic transmission powers the front wheels.
The DPI (dual-port fuel injection) system in the Venue promises increased fuel efficiency while improving vehicle handling. Thanks to the engine, the Venue gets 30mpg in city driving and 33mpg on the highway.
Dual-port fuel injection systems like that in the Venue maximize fuel efficiency better than a simple direct injection system.
A direct injection system only sprays fuel into the chambers, whereas a DPI system mixes the air and fuel before injection.
A DPI system also allows more control over how much fuel and air gets into the combustion chamber. This results in lower emissions and improved fuel efficiency at the same time.
In the Hyundai Venue, a computer component relays information electronically to the port injection system. With a port injection system, the fuel is sprayed into the intake ports where it is mixed with incoming air.
Hyundai has made sure that the engine and fuel system are as efficient as possible. Although not great for long highway trips, the Venue's engine is sufficient for zipping through town and short trips.
2. Kia Picanto
The all-new Kia Picanto has quite a lot going for it other than its size and affordability. It seems like Kia is learning from other manufacturers in the segment to make Picanto a better offering.
The latest Kia Picanto gets a roomier cabin and urban looks to boot. In the Kia lineup, you can choose from petrol and diesel variants, all with different engines.
The base trim gets you a 1.0-liter 3-cylinder engine that's got a five-speed manual or automatic transmission with certain variants.
At the higher trim level, the GT-Line is a little more powerful and gives out 66bhp. The GT-Line is a tad bit faster and gets the Picanto from zero to sixty in just under 10 seconds.
An MPI (multi-point fuel injection) system drives the front wheels of the Picanto. In this version, there is a 1.0-liter or 1.25-liter naturally aspirated petrol engine powering both the front wheels.
Going mainstream in the 90s, a multi-point fuel injection system injects fuel and air at multiple points in the internal combustion system.
This is done through multiple ports on the intake valve of each cylinder.
Multi-Point Fuel Injection System Components
Fuel pressure regulator
Fuel injectors
Pressure spring
Control diaphragm
The major advantages of MPFI systems are improved fuel efficiency and lower carbon emissions. Manufacturers are now finding more technologies to improve both efficiency and emissions in vehicle engines.
The Picanto is evidently fuel efficient for an urban city car and compact enough as a daily driver. Multi-point fuel injection ensures an improvement in engine reliability together with better engine refinement and fuel flow control.
Better fuel flow has been at the forefront of most research because of government regulations to curb fuel emissions. Engineers are now finding better ways to make cars more efficient to reduce CO2 emissions.
The latest third version from the Korean automaker makes a mark in the small-car segment. It definitely takes the chore out of everyday city driving.
Related: 3 Kia Models With The Most Recalls (Check Before Buying!)
3. Toyota Tacoma
The innovative engine in the third generation Toyota Tacoma is a mix of efficiency and performance. Tacomas are praised for being excellent in work environments and exciting off-road drives.
This mid-size pickup comes equipped with a V-6 or four-cylinder engine that has excellent pulling power and a stable four-wheel drive.
Also available as an option in the Tacoma range is an automatic transmission gearbox.
Tacomas come with excellent reliability scores, as is common for most Toyota models. The Japanese automaker has made sure that the Toyota Tacoma is well-balanced in most aspects.
The Toyota Tacoma uses Toyota's D-4S, or "Dynamic Force Engine". The engine's integrates both direct injection and port fuel injection systems.
A direct injection system directly pumps gas into the combustion chambers. A port fuel system can also clean the intake valves while injecting fuel and air mixture into the chambers simultaneously.
In Toyota's D-4S system, both the direct and port fuel injection systems work in tandem. This relationship of both systems makes for an effective fuel mixture in the cylinder.
One advantage of direct-type fuel injection is that it is used to cool down the intake air into the cylinders. Results are seen in improved charging efficiency and reduced "knocking sounds".
One of the port-fuel injection system benefits is that it allows the air/fuel mixture to become stratified. Stratified combustion means decreased emissions and improved exhaust emissions performance.
A combination of benefits from both these fuel injection systems gives the Toyota Tacoma brilliant performance and reliability.
Competitors of the Toyota Tacoma include Honda Ridgeline, Jeep Gladiator, Chevrolet Colorado, and Nissan Frontier. All these models have their own fuel delivery systems, albeit not as efficient as the D-4S from Toyota.
Related: How Much Do Used Toyota Tacoma Cost? (With 12 Examples)
4. Suzuki Swift
The Swift is not a newcomer in the small-car segment. It is often compared with models like:
the VW UP!,
Nissan Micra,
Hyundai i10,
and Kia Picanto.
This affordable and trendy city provides a great fuel economy coupled with excellent modern features.
A Suzuki Swift is fun to drive around town and affordable enough for a first-time buyer.
A five-speed manual gearbox is offered in the Swift, along with an optional automatic transmission. The upgraded Swift gets 89bhp and 89 pound-per-feet of torque for flexibility on the road.
Most drivers found it fun to drive, and the handling seems on par with some of its competitors.
Safety scores are average to good for the Swift, which gets all the necessary bells and whistles to keep you safe. All models now include adaptive cruise control, and the 2021 model was given three out of five stars for its safety kit.
In the 2015 Suzuki Swift and later models, the company claims improved efficiency and better engine performance. The Suzuki Swift does not come with a traditional gasoline direct injection fuel system.
Suzuki has opted to move with the times by using a 'DualJet' petrol engine. DualJet twin fuel injector technology enjoys increased torque and improvements in engine efficiency.
Under the 1.2-liter engine in the Swift are twin injectors located close to the combustion chamber. The redesigned engine components ensure smoother fuel atomization and faster vaporization.
Yet another benefit of the DualJet technology is the engine's higher compression ratio, allowing increased speed when flame passes through the fuel.
The twin-injector system has been proven to be more efficient than standard direct-type fuel systems. The technology also offers a more efficient filling of the fuel chambers and reduces carbon dioxide emissions.
It's no surprise that DualJet technology has been successful in Suzuki's Swift and Celerio models. So much so that the automaker is looking to include the technology in most of its upcoming models.
Not only is this small car affordable, but it is also one of the most reliable in this segment.
With some of the best safety and infotainment features in a "supermini", the Swift ticks all the right boxes.
Was this article helpful?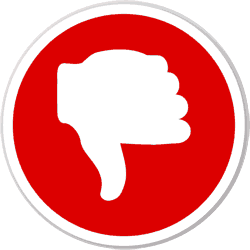 Did you find wrong information or was something missing?
We would love to hear your thoughts! (PS: We read ALL feedback)