The Toyota Celica was introduced in 1970 as a 2-door sports car. While it boasts of seven generations in its lineup, it may be hard to find nowadays as Toyota stopped its production after the 2006 model.
If you're thinking of getting this car and you intend to know its best and worst model year, stay on this page to find out its 8 best and worst model years.
We also discuss the known issues with the Toyota Celica.
Here Are the Best And Worst Toyota Celica Model Years:
The 1993, 1991, 1999, 1998, 2005, and the 2004 Toyota Celica models are the best you can rely on. On the contrary, the 2001, 2000, 2003, and the 2002 models are better avoided because of the issues with their engine.
It is important to note this when buying a used Toyota Celica model.
What Toyota Celica Years are the Most Reliable?
Here are six Toyota Celica models that are the most reliable:
1. 1993 Toyota Celica
The 1993 Toyota Celica is the first of the sixth-generation Celica models. As expected of a vehicle in its sixth-generation, this model seems to have come with a lot of perfections with its components.
It is available in three different body styles:
2-door convertible;
2-door notchback coupe; and
3-door liftback coupe
Regardless of being a 1993 ride, this Celica model comes with an attractive appearance, and it has near excellent reviews from consumers. On Edmunds, this car has 4.9/5 rating, while Kelley Blue Book (KBB) scores it 4.5 out of 161 user reviews.
The truth is, the 1993 Toyota Celica has remained the best Celica model so far. In fact, as of the time of writing this review, it has no complaint on carcomplaints.com on all of its models.
2. 2005 Toyota Celica
The 2005 Toyota Celica is one of the seventh-generation models that works with a 1.8 L four-cylinder engine that produces up to 180 horsepower and 125 pound-feet of torque. It is the second to the last Toyota Celica model produced till date.
The 2005 Toyota Celica is available in two trims: GT and GT-S. Whereas the GT can only produce 140 hp, the GT-S can run on 180 horsepower.
Also, while the GT works with a five-speed manual transmission, the GT-S features a six-speed manual gearbox. A four-speed automatic transmission is available as an option on both trims.
This model packs a blend of stylishness and raving performance.
Built in California, the 2005 Toyota Celica appears attractive and racy on the outside, and it offers a few safety features on the inside.
Like the other Toyota Celica in this section, the 2005 Celica model also boasts near excellent reviews from users and reviewers.
On Edmunds, it also has 4.9/5 ratings derived from 32 user reviews, and it has just 3 mild complaints on carcomplaints.com.
3. 2004 Toyota Celica
The 2004 Toyota Celica is not very different from the 2005 model, aside from the fact that it comes with a tight cabin and a few tech and safety features.
However, it is another highly reliable Celica model. Out of 73 consumer reviews on Edmunds, this model scores an impressive 4.9/5. Carfax even rates it an excellent 5/5 while KBB also scores it 4.8/5.
Aside from the impressive ratings, it has just 6 mild complaints on carcomplaints.com.
4. 1991 Toyota Celica
The 1991 Toyota Celica is another model that is quite reliable and enjoyable to ride. Just like the 1993 edition, this model has also been praised by many owners, and it has only one mild complaint on Car Complaints.
While Edmunds scores it 4.8/5 out of 37 consumer reviews, all the 8 drivers that have reviewed it on cars.com have given it an excellent 5/5 on reliability.
With an inline four-cylinder engine that produces 200 horsepower and 200 lb-ft of torque at 3,200 rpm, the 1991 Toyota Celica offers an impressive drive performance for a vehicle of its class and age.
5. 1999 Toyota Celica
The 1999 Toyota Celica also comes with an enticing appearance while maintaining the 2-door design. Unlike the 1991 model, the 1999 Celica only offers a hatchback and a convertible design.
Toyota had decided to stop the production of the Coupe version in the 1999 edition.
This Celica model runs on a 2.2 L four-cylinder engine that produces up to just 135 hp. It may not be as speedy as rivals, like the Ford Mustang GT and Chevy Camaro Z28. However, it offers a high level of reliability and comfort.
In terms of user reviews, the 1999 Toyota Celica also boasts a near excellent review on Edmunds. It scores an impressive 4.9/5 ratings derived from 58 user reviews. KBB also rates it 4.7/5.
That aside, this model has little to no user complaints on the Car Complaint portal. It has received only a total of 10 mild complaints on 6 different components as of the time of writing this review.
6. 1998 Toyota Celica
The 1998 Toyota Celica is also a reliable model. But it is only available in the GT model, as Toyota discontinued the ST trim.
Probably this allowed the automaker to focus more on the surviving GT trim. It is interesting to note that the 1998 Toyota Celica GT comes with more standard features than its predecessors.
This model also works with a 2.2 L 4-cylinder engine that produces 135 horsepower. However, unlike the 1999 edition, it still offers the coupe, liftback, and convertible designs.
This model also boasts excellent reviews from users and critics. On Edmunds, it scores 4.9/5 out of 42 user reviews. KBB also scores it 4.7/5 while cars.com rates it 4.6/5.
Besides, the 1998 Toyota Celica also has little to no serious complaints on the car complaints website. On this note, make sure you check how long the Toyota Celicas last here.
What Toyota Celica Years Should You Avoid?
We guess that after reading the earlier section, you would be thinking of how reliable the Toyota Celica is for having those reliable model years.
The truth is, like every other vehicle model, the Toyota Celica also has a few model years you'd love to avoid.
Here are four Toyota Celica years you'd love to avoid:
1. 2000 Toyota Celica
The 2000 Toyota Celica model has a high number of impressive positive reviews by users. Out of 116 reviews on Edmunds, it scores a staggering 4.8/5. KBB and cars.com have also scored it 4.8/5 and 4.7/5 respectively.
You'll agree that these stats are enough to conclude that the 2000 Toyota Celica is a highly reliable model. However, this model has the highest number of complaints received by a Toyota Celica on carcomplaints.com.
Out of about 132 complaints it has received as of the time of writing this review, the engine takes the largest share of the issues with 64 negative feedback. The major crust of the complaints is on how the engine consumes oil in large quantity.
There are varying opinions on when and how often one should change the engine oil of a car.
While some auto experts have claimed that it is normal to change oil every six months, some have claimed that it takes about a year before it'll be required to change the oil of an engine.
Be that as it may, you'd agree that changing oil in less than 3 months is abnormal, especially for a car made by Toyota.
My engine is burning excessive amounts of oil. Eventually, I will have to replace the engine. On October 2007, I bought a used 2000 Toyota Celica GT.

In December 27, 2007, the check oil light went on. In November 2008, engine would not start in the morning. I had just had an oil change about 1,000 miles before this day.

Source: Car Complaints
Truly, a vehicle loses some of its components as it ages. But it is quite unfortunate that the average mileage for the people who have experienced this issue is just 53,445.
That aside, there's also been a series of complaints about the airbag of the 2000 Toyota Celica failing to deploy when needed.
2. 2001 Toyota Celica
The 2001 Toyota Celica does not achieve the same feat as the 2004 and the 2005 Celica models.
Although KBB, Edmunds, and Carfax have rated this model 4.8/5, 4.5/5, and 4.6/5 respectively, the model has received over 70 complaints on carcomplaints.com as of the time of writing this review.
Those are enough to make it the Toyota Celica model with the second highest number of complaints on the car complaints portal.
The major component that users and owners have complained about in the 2001 Toyota Celica model is the engine.
That alone has 40 complaints on the portal. A number of owners have complained about the high consumption of engine oil and the loud knocking sound of the engine.
Don't forget that when an engine consumes oil abnormally, it could eventually lead to engine failure. How?
It is risky to have an engine oil dried up in its chamber. If that happens, the engine component will lose the required lubricant it needed to run effectively.
As a result, the components may suffer from abnormal friction, which would eventually knock off the engine.
Aside from the engine, another common issue with the 2001 Toyota Celica is the failure of the airbag to deploy when needed.
What Are Some Typical Problems With the Toyota Celica Models?
While the Toyota Celica suffers from just a few issues, most of its problems are common to the vehicle, especially the earliest 2000s models.
Below are some of the typical problems with the Toyota Celica.
Knocking sound from the engine
Excessive engine oil consumption.
Failure of the airbag to deploy when needed
Learn more about this by reading the 3 common issues with the Toyota Celica here.
Final Thoughts
Toyota seems to have gotten it right with the fourth and fifth-generation Celica models. This is because these models (1985 – 1993) all have little to no negative feedbacks from consumers.
Besides, Toyota had the largest sales of the Celica in the US during the fourth and fifth generation, respectively. This could be because the people did not only find these models enjoyable to ride, but also found them very reliable.
The seventh-generation models (1999 – 2006) have also proven to be reliable, as they also boast raving reviews and feedbacks from users.
Because they offer more recent rides, we assume you'd love to ride them more than the older Celica models.
Go back: Best/Worst years for all Toyota models.
Was this article helpful?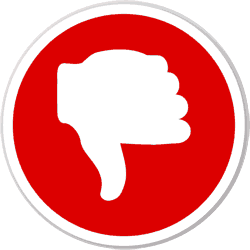 Did you find wrong information or was something missing?
We would love to hear your thoughts! (PS: We read ALL feedback)
ⓘ  The information in this article is based on data from National Highway Traffic Safety Administration (NHTSA) recall reports, consumer complaints submitted to the NHTSA, reliability ratings from J.D. Power, auto review and rating sites such as Edmunds, specialist forums, etc. We analyzed this data to provide insights into the best and worst years for these vehicle models.
---