The Honda Insight is a four-door with the looks of a modern sedan. Initially launched as a two-door hatchback in 1999, the Insight has been on the market for over 20 years.
It's one of those rare hybrids that offer more than just great gas mileage. The Honda Insight is an energetic performer with a plush interior and responsive handling.
Since Honda announced its plan to discontinue the Insight and replace it with the Civic Hybrid, buyers interested in getting the Insight will be forced to buy previous model years.
So, which year is a good buy, and which should you avoid?
In this post, we take a closer look at Honda Insight's best and worst years to help you choose wisely.
The Best and Worst Years for Honda Insight Are:
The best Honda Insight model years are 2019, 2022, 2021, 2011, 2006, 2005, and 2004. The model years to avoid include 2018, 2014, 2013, and 2012 models.
Our findings are based on:
industry reviews,
customer complaints,
NHTSA statistics,
recalls,
reported issues,
and consumer feedback.
What Honda Insight Years Are the Most Reliable?
If you've been planning to buy the Honda Insight, you might have noticed a great improvement in the latest models.
The average lifespan of a Honda Insight is between 150,000 and 200,000 miles, which is typically 16 years.
The best model years can last even longer if well-maintained. Here are Honda's most reliable years.
2022 Honda Insight
The 2022 Honda Insight is, so far, the best year we will ever come across.
It's the most refined and fine-tuned model, boasting:
fuel efficiency,
intuitive features,
and an easy-to-use infotainment system.
It also has a handsome cabin, a robust powertrain, and plenty of passenger and cargo space. The sole powertrain uses an electric and 1.5-liter gasoline engine to deliver 151 horsepower.
The electric motor supplies instant torque to help the vehicle accelerate swiftly. It has a good reliability rating of 77 out of 100 from J.D. Power.
2021 Honda Insight
There isn't much difference between the 2021 and 2022 Honda Insight. However, it can be an excellent option if you're looking to buy a used or certified pre-owned vehicle.
Like the 2022 model, this Insight also boasts great fuel economy and incredible user-friendly features.
Of course, the 2021 Honda Insight isn't the most athletic or powerful in its class, but its solid combination of quality and value makes it a great buy.
The Insight is well-built inside, and there's enough room for your family and friends.
Its battery sits under the rear seats, but that doesn't affect the trunk space. The 2021 Insight offers 15.1 cubic feet of trunk space.
That's enough to carry ten shopping bags or your family's weekend vacation luggage.
The automaker made no changes to the engine, so it remains the same as indicated in the 2022 model.
Similarly, the reliability rating by J.D. Power for this vehicle is 78 out of 100.
2020 Honda Insight
The 2020 Honda Insight is a replica of the 2019 and 2021 models. It boasts a refined interior, great fuel economy, and an excellent safety score.
If you're shopping for a used hybrid car, the 2020 Honda Insight is a great option.
Its energetic hybrid powertrain helps it achieve terrific fuel economy of up to 55 mpg and swift acceleration.
The vehicle is comfortable and agile, and its interior is refined and spacious.
The Insight got a great rating for crash safety as it comprises plenty of standard driver assistance and safety features.
It's also one of the most affordable hybrid vehicles in the new and used hybrids.
The 2020 Insight got four recalls that focused on the fuel system and exterior lighting.
This year's model received a reliability score of 75 out of 100 from J.D. Power.
2019 Honda Insight
Honda kept Insight off the market after 2014 and made a reappearance in 2019. This vehicle came out all new to mark the start of a third generation.
Most of the features in the latest models are borrowed from this model year. As such, it's safe to say it's a good car.
Honda prioritized comfort, style, and fuel economy, making the Insight one of the most affordable vehicles to buy and maintain.
The 2019 version could be a good used car option, especially if you're on a budget, because you will get the same power you'd get from a 2022 model.
The only features you will be missing are the driver-assistance features, such as blind-spot monitoring and cross-traffic alert, which are available only in the 2022 model.
The 2019 Honda Insight got five safety recalls that indicated problems with:
exterior lighting,
fuel system,
airbags,
and visibility.
It has a reliability score of 77 out of 100 from J.D. power.
2011 Honda Insight
Featuring plenty of cargo space, great performance, and class-leading fuel economy ratings, the 2011 Honda Insight is one of the best-used vehicles to buy.
This five-seater compact car has a 1.3-liter four-cylinder engine and electric motor that brakes like a gas-powered vehicle.
It has a fuel economy of 40 in the city and 43 on the highway, some of the highest in its class.
It's well-made with easy-to-use controls. The front seats are comfortable, but the rear seats have limited space.
All these features earned 2011 the highest rating on the list. J.D.
Power gave the 2011 Honda Insight an overall quality score of 80 out of 100 and a reliability rating of 82.
This model-year of Honda Insight is very durable. Here you can learn more about how long Honda Insights last.
2006 Honda Insight
Honda's pioneering 2006 two-seater is still the class leader in fuel economy and high-tech body construction.
The most revolutionary thing about this year's Insight is its gasoline-electric hybrid powertrain or Integrated Motor Assist (IMA) system that combines the efforts of a 1.0-liter 12-valve, inline three-cylinder VTEC-E gasoline engine and a lightweight permanent–magnet electric motor capable of recharging its power supply.
For a 2006 vehicle, the Insight did well with a total of 89 pound-feet of torque at 2,000 rpm with a five-speed manual transmission.
The Insight was rated 60 mpg in the city and 66 on the highway.
2005 Honda Insight
The 2005 Honda Insight is also a great pick, featuring:
exotic aluminum construction,
great fuel economy,
quick steering,
and lots of standard equipment.
The 2005 model did not receive any changes from the previous year, meaning that it maintains its high-tech construction.
It's a two-seater hybrid with multiple safety technologies, such as drive and passenger airbags. It comes in one trim level with front-wheel drive.
The 1.0-liter three-cylinder engine combines with a hybrid VTEC motor, produces 73 horsepower and 79 pound-feet of torque.
The interior is spacious, with 38.8 inches of headroom, 42.9 in front legroom, and 50.5 inches of shoulder room.
2004 Honda Insight
The 2004 Honda Insight was another successful production with great fuel economy, lots of standard equipment, and quick steering.
It was a major improvement from the 2003 model as it received a new CD-equipped audio system with four standard speakers, a new seat belt reminder system, and a fuel consumption gauge's illumination that changes from green to red.
Many 2004 Honda Insight users say the vehicle is durable and can last as long as 17 years if well-maintained.
What Honda Insight Years Should You Avoid?
You can start by looking at the most seen problems with Honda Insight cars.
Here are Honda Insight's worst years.
2014 Honda Insight
Marking the end of the second generation of Honda Insight, the 2014 model year didn't impress consumers.
If you're shopping for a Honda Insight, it would be best to skip this year's model as it doesn't work well as a used car or hybrid.
The rear seat space is poor for a compact car, and the standard features are few.
Additionally, its horsepower ratings and fuel economy can't match the rival hybrid offerings. You will likely strain accelerating with a four-cylinder engine and an electric motor that delivers 98 horsepower.
This double-digit horsepower is only sufficient to take you around town. It may not do well at highway speeds; if it does, it will be too noisy.
Other issues include a clunky engine start-stop function and a rough transition between gas and electric power.
The 2014 Honda Insight is ranked 21 out of 25 in 2014 compact cars, which is a 7.6 out of 10 by U.S. News.
2013 Honda Insight
The 2013 Honda Insight was one of the major fails that could cost you a lot of money if you're not careful.
After years of use, 2013 Honda Insight owners suddenly find themselves dealing with a guzzling oil vehicle. According to most owners, this would happen at around 60,000 miles.
If your vehicle consumes more oil than required, you can take it to the dealership, where they will run an oil consumption test to determine if the Insight models are consuming too much oil.
Unfortunately, this will cost you around $3,350, which is way above the market price of $2,200.
In most cases, the "check emission system" light will come on to indicate excessive oil consumption. The vehicle may also start to lurch or hesitate while driving.
2013 Honda Insight owners also reported deteriorating spark plugs and exhaust billowing out of the tailpipe as the main symptoms.
In this case, replacing the rings and pistons solved the problem. Others replaced the short block, while others had to replace the entire engine.
Since this was a common complaint, Honda responded by extending the Insight warranty from five years or 60,000 miles to eight years with unlimited miles.
This allows owners to fix the problem without paying out of pocket.
The 2013 Honda Insight has an overall rating of 76 out of 100 by J.D. Power. The quality and reliability rating is not provided.
2012 Honda Insight
The Honda 2012 was as bad as the 2013 model.
Apart from the underwhelming acceleration, drivers disliked Insight's stop-start feature, which shuts down the engine when the vehicle stops.
The oil consumption problem made things worse as more fuel-efficient rivals came up. Drivers have also reported a bad odor from oil leakage and excessive burning of oil.
The smell was accompanied by rattling and shaking while driving, eventually leading to the car stalling. In severe cases, the engine blew up.
Other common complaints by users include engine failure and uncomfortable seats that led to back pain and foot numbness.
Despite these popular issues, the 2012 Honda Insight gets the highest quality and reliability rating of 80 out of 100 by J.D. Power.
While this is below most rivals of the same year, this score means you can get value from the vehicle if the problem is fixed permanently.
What are some typical problems with the Honda Insight models?
As great as the Honda Insight is, it's without problems. Even the best years have issues worth mentioning.
Here are the most common Honda Insight problems.
Cracked fuel pump
Excessive oil consumption
Faulty airbags
Chewable electrical wires
Uncomfortable seats that lead to back pain and foot swelling
Transmission issues
Back to overviews: Best & Worst Years Per Honda Model.
Was this article helpful?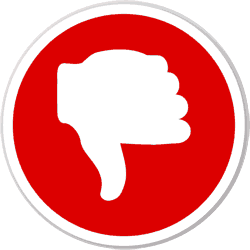 Did you find wrong information or was something missing?
We would love to hear your thoughts! (PS: We read ALL feedback)
ⓘ  The information in this article is based on data from National Highway Traffic Safety Administration (NHTSA) recall reports, consumer complaints submitted to the NHTSA, reliability ratings from J.D. Power, auto review and rating sites such as Edmunds, specialist forums, etc. We analyzed this data to provide insights into the best and worst years for these vehicle models.
---