The Honda Insight is by far a very pleasant looking car. It is the successor to the Civic hybrid. While you make a little sacrifice in acceleration, this car delivers excellent gas mileage.
Plus, it doesn't cost more than non-hybrid rivals.
We looked at how long a Honda Insight last and we also dived deep into some interesting statistics and facts about the different generations of the Honda Insight. Now it's time to dive into the issues people face. 
It will definitely save you money at the pump. You can also expect a nice interior and accurate steering. As good as the Honda Insight is, it is not without its own problems.
Here's a list of some of those problems.
You can also dive into lots of statistics and data about the Honda Insights.
Cracked Fuel Pump
The Honda Insight has low-density impellers inside its fuel pumps. They are used to reduce the amount of gas that reaches the engine.
Already, Honda has had to issue two recalls on defective fuel pumps.
There have already been over 2 million repairs on defective fuel pumps for the Honda Insight.
Excessive Oil Consumption
One of the biggest complaints about the Honda insight is that a consumes too much oil. It literally guzzles the oil. And repair costs thousands of dollars to do. The average repair is $3,000.
This generally occurs around 60,000 miles.
The dealership can perform an oil consumption test to see if your Honda Insight is consuming too much oil.
Faulty Airbags
Honda used the Takata airbag for some of its Insight cars. This affected more than 100 million cars. The inflators became unstable and ruptured during airbag deployment. As a matter of fact, this was responsible for 27 deaths.
Metal fragments shot out into the cabin.
This was definitely a safety hazard.The average repair for this was $3,000.
Very Uncomfortable Seats
The seats in the Honda Insight cars are painful to sit in for long periods of time. Specifically, this occurred in the 2008 to 2014 Honda cars. Common complaints included lower back pain, legs getting numb and uncomfortable neck pain. There is an ongoing petition to get Honda to change this.
The seats definitely need to be replaced.
Chewed Electrical Wires
There have been many complaints about the Honda Insight due to chewed electrical wires. Honda uses a soy-based wire coating. And this attracts many rodents.
They use this material to build their nests.
This soy-based coating is very inexpensive to use.
The Battery Light
The battery light on the Honda Insight goes on way too often. And, nobody wants to see that their battery is in trouble. This is a common problem with many hybrids. Thankfully, a battery replacement is covered by Honda's warranty.
You can just take the car to the dealer if you have this problem.
Noisy Car
The Honda insight is a noisy car. That's because Honda cut back on its size and weight in order to improve the miles per gallon. The sound materials to reduce sound was cut back on in order to do this. At high speeds, this car gets very noisy.
But, that is a small price to pay for what you save on gas.
The Auto Stop Feature
The Auto stop feature is pretty standard on many hybrids. This allows the computer to turn off when the engine is resting. It helps save on fuel.
However, a lot of people reported that the engine didn't kick back in when you needed it to.
For the most part, a battery replacement solved this issue.
Transmission Performance
The transmission of your car converts the right amount of power to the right amount of speed. It has been reported that the Honda Insight has had transmission problems. This can affect the performance of your car.
You may hear grinding, sense a burning smell, hear a whistling noise or feel shaking coming from underneath the hood.
You may also feel a shifting delay. If this happens, you will have to take your car in for a repair. 
Hopefully your car is still under warranty.
Dropped Beam Headlight Malfunction
The headlights on the Honda Insight may work okay until you go to dip the beans. This issue caused a recall by Honda. The headlight switch had to be replaced to a modified switch. In addition, a new terminal had to be installed for proper beam operation.
This repair had to be done within the wiring harness. The warranty with Honda does cover this repair.
General Pros and Cons for the Honda Insight
The Pros:
Great gas mileage
The Honda Insight has a hybrid powertrain that can deliver up to 55 miles a gallon in the city and 49 miles on the highway. You will definitely notice that you'll need less visits to the pump with this car. It is a huge savings in gas.
Very Smooth Driving
With its 4-cylinder engine and electric motor, this car is very lightweight. It is not bulky, and its active noise cancellation makes the drive feel very tranquil. Its variable transmission creates a seamless transition when you slow down and accelerate.
High-Tech Features
This car makes it easy to connect your smartphone or tablet to the speaker system. Just use Bluetooth. With bluetooth, you can stream audio and even use Pandora. The Touring and EX models are upgraded with an 8 inch touchscreen. The touch screen is also customizable. It includes Android Auto integration and Apple CarPlay. With the Touring, you also get a voice recognition system and satellite linked navigation.
Stylish and Classy
The Honda Insight is both stylus and classy. It has an aerodynamic design along with some curves and angles. It looks both modern and elegant. The tail lights and the LED lights are a standout. You can even upgrade for chrome accents for a more elegant look. The interior cabin is very spacious. There is plenty of leg room and headroom for everyone. This car is ideal for people of all sizes.
Practical Layout Up Front
The layout along the dashboard is both functional and very tidy. The labels for every control are very clearly marked. The controls are also placed for easy reachability. The center stack is very organized. This way, you have a place to put all of your gadgets, such as your smartphone.
User-Friendly Infotainment System
It is very easy to navigate Honda's infotainment system. The touch screen is crisp and clear. Use its shortcuts to make driving safer. Go ahead and easily sync your phone with Android Auto or Apple CarPlay.
Plenty of Cargo Space
In the Honda Insight, you get 15 cubic feet of cargo area storage. In addition, there are neat storage compartments. The rear seat can be easily folded down to accommodate heavier items.And since the batteries are located under the rear seat, no space is taken up.
Accessible Latch Anchors
Parents can easily slide their children into safety seats. The anchors are very easy to reach. This car has enough room in it to accommodate two car seats in the rear.
Good Bang for the Dollar
the Honda insight has a lot of value to offer buyers. Its materials are of high quality. It looks and feels as though it should be more expensive.
The Cons:
Cracked Fuel Pump
Excessive Oil Consumption
Rodent Chewed Wires
Transmission Failure
Headlight Issues
Uncomfortable Seats
Auto Stop Feature
Noise
Battery Light
We have a full overview of the years to avoid for Honda Insight.
What Do the Reviews Say?
According to Car and Driver,
"With a similar size and shape as Honda's compact sedan but an efficient gas-electric powertrain under the hood, the Insight is like a Civic that's quieter at low speeds and delivers better mpg."

US News states,

"Yes the Honda Insight is a good vehicle. It stands out for its great fuel economy estimates, even by the standards of the hybrid car class . Bolstering its appeal are a robust powertrain, handsome cabin, and user-friendly infotainment system."
What is the Resale Value for the Honda Insight?
Year Mileage Cost

| | | |
| --- | --- | --- |
| 2022 | 55mpg | $29,500 |
| 2021 | 51mpg | $27,000 |
| 2020 | 49mpg | $25,400 |
Final Thoughts
It comes as no surprise that the car experts have only good things to say about the Honda Insight. It is very stylish looking and gets great mileage on the road.
Plus, it has advanced component technology.
It is everything you want in a car wrapped up in one neat-looking package. If you're thinking of purchasing a Honda Insight, you are definitely making a smart decision.
Was this article helpful?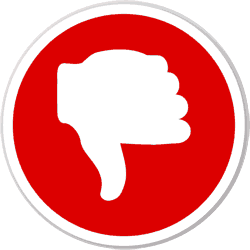 Did you find wrong information or was something missing?
We would love to hear your thoughts! (PS: We read ALL feedback)
ⓘ  The information in this article is based on data from National Highway Traffic Safety Administration (NHTSA) recall reports, consumer complaints submitted to the NHTSA, reliability ratings from J.D. Power, auto review and rating sites such as Edmunds, specialist forums, etc. We analyzed this data to provide insights into the best and worst years for these vehicle models.
---